A warm welcome to Cruise Truth, the internet's first ad-free and sales hype-free consumer travel site for adults who are seriously considering sailing on one of the world's Top Ten rated cruise lines. Our site has been created by a dedicated team of the world's leading luxury cruise consultants and travel editors. It is good to have you here and we'd like to begin by making a few promises:
We will never talk down to you or insult your intelligence. This is a site for educated consumers who do not need advertising hype, phony "user reviews" or PR double-speak. We will explain how pricing of cruises really works – but we won't quote phony lead-in pricing for cabins no one would actually want. In fact, you can't buy anything on this site.

This is the only luxury cruise review site that does not accept paid advertising from the companies we are reviewing. We do not accept promotional fees from any cruise line. This site is ad-free and always will be.

We use only the industry's most respected professional sources within the United States and abroad. Unknown "users" will never be quoted. The bulk of our material is sourced from leading industry reports,  highly detailed inspection reports by cruise industry professionals, and from the most respected travel industry journalists. Our evaluations are never based on popularity polls or self-appointed "critics". Our dedicated corps of Certified Ship Inspectors (CSI'S) is uniquely qualified to bring their wealth of luxury cruise experience to inspection reports that are designed to be truthful in all ways. Every member of our Inspection Team has sailed multiple luxury cruise products and has been trained by our staff using sophisticated evaluation procedures.

Every luxury cruise ship is different. They are not all excellent. They don't all smell like strawberries. Some are worth the per diems they charge – some are not. Travel research is the third largest traffic generator on the internet, right behind gambling and pornography sites.(that should tell you something) We thought it was time to present travel, and specifically luxury cruise information, in a way that reflects both the upside as well as the downside of each product in a manner that brings integrity to the process. We thought it was about time that the intelligent cruise consumer could find untainted information enabling wise product decisions. Every cruise brand talks about "luxury". But only a handful merit proper use of that term.
OUR DETAILS IN BRIEF:
We are Churchill & Turen Ltd. We have been named the "World's Leading Luxury Cruise Specialists" for the past 16 years (source: Conde Nast Traveler). We have been named the top-producing consultants in the, "by invitation only" $21.3 Billion Virtuoso Group of the world's top consultants. Our Editor, Richard Bruce Turen, serves as the Senior Contributing Editor, at the nation's most respected industry magazine. Churchill & Turen Ltd. has won more "World's Best Travel Specialists" Awards than any other travel firm in the United States. We have dedicated our lives to informing the travel consumer about the lies and misrepresentations so prevalent in travel advertising and online cruise marketing. To work on our staff you must be a travel "truthteller". We have just celebrated our 30th Anniversary. We don't push our services because we are not interested in selling you anything. Our clients come to us from seven countries and 48 States. This site is really for them. If you think we're a good match, you will know what to do. You can reach our Editor at  rturen@traveltruth.com. Or feel free to call us at 630-717-7777. 
THE BASICS: WHAT YOU NEED TO KNOW ABOUT CRUISING ABOARD ONE OF THE WORLD'S TOP TEN CRUISE LINES
01 – Average per diems are normally $500-$700 versus $150-$300 on mass market cruise ships.
02 – The upper echelon of the luxury cruise market is "all-inclusive". That means that all drinks are normally included (there may be some exceptions for rare premium whiskey's), gratuities, and specialty restaurant dining. Some lines include unique shore excursions not available to the mass market. There are a number of "Free Air" offers. These are almost always good value but they are not "Free" as you can get a better cruise price by booking on a "cruise-only" basis and receiving an air credit which is deducted from the price. Are we saying that those "Free Air" cruise ads you've seen are distortions? Yes.
03 – The food and entertainment are aimed at a much more sophisticated audience. It is assumed that guests aboard these ships are well-traveled and that they appreciate refined service. Instead of another "Salute to the 70's" you are more likely to have a stimulating series of onboard lectures.
04 – Luxury lines tend to offer far more time in port because they are less concerned about the additional profits to be made when a ship is out at sea and the shops, casinos, and spas are generating additional income. Given their time in port and the fact that they are smaller, under 1,000 guests, luxury lines are able to design significantly better itineraries worldwide than their distant bloated cousins at sea. The fact is that there are hundreds of lovely, smaller cruise ports around the world that have regulations forbidding mass market ships from entering their waters. Ports along the Amalfi Coast are just one example.
05 – Although brochures really can't address it, the fact is that income demographics vary greatly between mass market and luxury cruise lines. Although the terminology is never used and is politically incorrect, the household name mega-ship lines rely on a largely blue-collar demographic while the luxury lines sail with a well-educated $100,000 + income guest profile. That is why food, entertainment, service, cabin amenities are quite different among lines.
06 – Because they have the ability to cut their pricing further without the need to be overly concerned with onboard spending, luxury cruise lines often have significantly higher discount percentages than the mega-ships. 
07 – On a  luxury line such as Regent Seven Seas, the worst cabin on their Voyager or Mariner is 300 sq. ft. with a private balcony and a stocked refrigerator. On a mass market line, you would have to pay extremely high supplements to be located in that level of stateroom. And you would still be paying dearly for amenities the top lines include.
08 – Because they realize they appeal to sophisticated travelers, luxury lines are far less likely to operate cruises during periods of marginal seasonal weather. They operate worldwide and they want to keep you on as a loyal guest. The mass market lines know that you will eventually leave them for something better.
09 – There are not enough true five-star rated inclusive luxury cruise lines to complete our list of the World's Top Ten. So we have included several lines that are known in the industry as "Quality Teens". They are not inclusive, they are not necessarily small, and they are not world class five-star products. They rest somewhere between the ordinary mega-ships and the five-star fleet. Azamara, Viking Cruises, and Oceania fit into this category and they represent credible value. On any given day, for instance, a guest can enjoy a meal aboard any Oceania vessel that is at least as good as the cuisine being served aboard the five-star elite ships.
10 – Finally, let us mention the "unmentionables". Could it be that when you pay more money for your cruise you get a better, more professionally trained crew? Could it be that a luxury line would never allow one of its captains to grandstand close to shore in Italy in order to impress friends ashore? Could it be that a more expensive ship has better safety equipment and medical services? Could it be that the bacterial content aboard a luxury vessel is more closely monitored than it might be aboard a mega-liner? Could it be that the guests aboard a luxury vessel are less likely to bring infectious diseases aboard ship than the masses on a ship that is the size of a small city? Could it be that in an emergency, traveling with your family, there are advantages to being aboard one of the world's top-rated ships? In other words, dear friends, could it be that in cruising, as in so much else in life, you really do get what you pay for most of the time?
AREN'T CRUISE LINE RATINGS JUST A MATTER OF OPINION?
Actually, they are not. The cruise industry is dominated by the top three brands, Carnival, Royal Caribbean, and Norwegian Cruise line. Together, they control 80% of the total berths in the industry. They have huge advertising budgets. The smaller, inclusive, upscale cruise ships just don't have the advertising dollars to properly reach consumers. One of the most unique and yacht-like luxury lines in our ratings, Sea Dream Yacht Club, only has two small ships that carry a total; of 200 guests combined. There are more than 200 cruisers waiting in the Bingo card line on mass-market ships. Sea Dream has only a fraction of the budget of a Norwegian Cruise Line or a Carnival so it is likely you've never heard of them. So there appears to be a disconnect between the names you know and the ratings on Cruise Truth. There is a general agreement in the industry as to which are the top lines. Much of this has to do with per guest spending, the manner in which crew is sourced and compensated, and the approach to quality cuisine and entertainment. Space ratio is another critical element that differentiates one ship from another. Consumers never see professionally written industry inspection and evaluation reports. We intend to change that.
Churchill & Turen Ltd. and Cruisetruth.com Proudly Present
We take pleasure in presenting our 2019-2020 'BEST AT SEA LUXURY AWARDS' These ratings are based on evaluations from the most respected industry and consumer media sources, our own personal Churchill & Turen Ltd. ship evaluations, and written evaluation reports from our exclusive CSI Inspection Corps, each of whom have sailed multiple top-tier lines. The opinions or comments of unknown or uncertified web site visitors are not used in any of our evaluations. The opinions of self-appointed cruise "critics" with limited luxury travel experience or industry knowledge are never included. Our ratings are not reader-generated popularity polls. We believe that they represent the best synthesis of professional industry evaluations and reports from a carefully selected roster of discerning worldwide travelers with five-star cruise experience.
THE BEST OVERALL DINING AT SEA
# 1 –  CRYSTAL CRUISES
# 2 –  REGENT SEVEN SEAS
THE BEST OVERALL SPECIALTY DINING AT SEA
# 1 –  CRYSTAL CRUISES
# 2 –  REGENT SEVEN SEAS
THE BEST RESTAURANT AT SEA
# 1 –   SEABOURN CRUISE 'THE GRILL" BY THOMAS KELLER
# 2 –   CRYSTAL CRUISES UMI UMA RESTAURANT & SUSHI
THE BEST ENTERTAINMENT AT SEA
# 1 – CRYSTAL CRUISES
# 2 – DISNEY CRUISE LINE
THE WARMEST/MOST FRIENDLY CREW
# 1 –  SEA DREAM YACHT CLUB
# 2 –  CRYSTAL CRUISES
THE BEST ON-BOARD 'MAKE IT HAPPEN' CONCIERGE SERVICE
# 1 – SILVERSEA CRUISES
# 2 – SEABOURN CRUISE LINE
THE BEST STANDARD CABINS
# 1 – REGENT SEVEN SEAS
# 2 – SEABOURN CRUISE LINE
THE BEST 'OVER THE TOP" SUITES
# 1 – SEABOURN CRUISE LINE
# 2 – REGENT SEVEN SEAS
THE BEST ON-BOARD LECTURE PROGRAM LUXURY CATEGORY
# 1 – CRYSTAL CRUISES
# 2 – REGENT SEVEN SEAS
THE BEST ON-BOARD LECTURE PROGRAM EXPEDITION CATEGORY
# 1 – LINDBLAD NATIONAL GEOGRAPHIC EXPEDITIONS
# 2 – SILVERSEA EXPEDITIONS
THE BEST LUXURY EXPEDITION CRUISE LINE
# 1 –  CRYSTAL YACHT EXPEDITION CRUISES
# 2 –  SILVERSEA EXPEDITIONS
THE MOST CREATIVE ITINERARY PLANNING
# 1 –  SEABOURN CRUISES
# 2 –  PONANT CRUISES
THE BEST OVERALL FOUR STAR PLUS EXPERIENCE AT SEA
# 1 –  VIKING CRUISES
# 2 –  OCEANIA CRUISES
THE BEST OVERALL AIR/SEA PROGRAM
# 1 – REGENT SEVEN SEAS
# 2 – CRYSTAL CRUISES
THE MOST YACHT-LIKE CRUISE EXPERIENCE
# 1 –   CRYSTAL YACHT EXPEDITION CRUISES
# 2 –  PONANT CRUISES
THE BEST ISLAND ITINERARIES AT SEA
# 1 –  CRYSTAL YACHT EXPEDITION CRUISES
# 2 – SEA DREAM YACHT CLUB
THE CRUISE LINE WITH THE HIGHEST SOPHISTICATION RATING
# 1 – SILVERSEA CRUISES
# 2 – YACHTS OF SEABOURN
THE BEST OVERALL VALUE IN THE FOUR-STAR CATEGORY
# 1 –  VIKING CRUISES
# 2 –   OCEANIA CRUISES
THE BEST OVERALL VALUE IN THE FIVE-STAR CATEGORY
# 1 – REGENT SEVEN SEAS
# 2 –  CRYSTAL CRUISES
THE TOP-RATED SMALL SHIP CRUISING AND TOURING PROGRAM
# 1 –  TAUCK SMALL SHIP CRUISING WITH PONANT
# 2 –  CRYSTAL YACHT EXPEDITION CRUISES
THE TOP-RATED LUXURY CRUISE SHIP IN THE WORLD
# 1 –  THE CRYSTAL ENDEAVOR
# 2 – THE HAPAG-LLOYD EUROPA II
WILL THE CRUISE TRUTH RATINGS CHANGE BY THE TIME WE ARE READY TO CRUISE?
If you are planning to cruise in 2021 it is highly likely they will. Two players, one completely new, and one born again with an infusion of investment will be shaking up the luxury cruise market in some major ways. The fact is that some of the very best luxury ships are currently on the planning boards and under construction. Ritz Carlton will be entering the luxury cruise market with three yacht-like vessels to be launched over the course of the next several years. The quality bar in luxury cruising is being steadily raised.
One new line is Virgin Voyages, the brainchild of British entrepreneur Sir Richard Branson. The new company, headquartered in Plantation, Florida is headed up by Tom McAlpin who led  Disney Cruise Line during its successful launch. McAlpin also served as CEO of Residensea, the company that owns the highly successful "The World", a ship that continually sails around-the-world with apartments that are all privately owned.
Virgin has signed a letter of intent to build three identical ships each 110,00 Gross Tons with a passenger capacity of 2,860 guests. Branson has said that he wants to "shake up the cruise industry to deliver a new kind of cruise experience that our guests will love." Easy words, but Branson has done it before with investments in airlines, top luxury islands, and resorts, and sold out departures to take tourists into outer space via Virgin Galactic.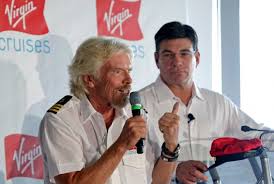 He is partnering on this cruise venture with Bain Capital and there is serious money behind his efforts. The Virgin brand will appeal to a different kind of younger, casual, technology-oriented affluent demographic. Look for major changes in the way that dining, shore excursions, and on-board entertainment are presented. The ships will be built with feedback from potential guests at www.virgincruises.com  The first of the three ships will be launched in 2020 and based in Miami.
WHY DON'T YOU REVIEW THE MAJOR CRUISE LINES?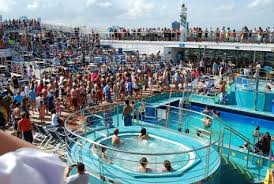 There are many review sites that cater to the mass market or, as some industry insiders refer to them as "blue collar cruises." Floating shopping malls with dozens of profit centers cleverly designed to increase guests "on-board spend" and four or five thousand of your new, best friends are not luxury products. Institutional-style food and additional charges for edible cuisine is not luxury. A staff that makes little effort to know who you are or your personal preferences is not luxury. And, a cruise product that does not cater to luxury travelers is not luxury.
Not one of the world's largest cruise lines, including household names like Carnival, NCL, Royal Caribbean, Holland America, or Princess is one of the World's Top Ten Cruise Lines. But the cruise consumer would never know that from the ads.
BUT WHAT ABOUT PRICE?
Unlike every other cruise-centered web site, we don't scream price or list phony deals. We don't hype "free air" that is not really free. If you like that kind of approach, we are not the right firm for you. Here is a fact you can take to the bank: Every top travel firm  selling cruises receives exactly the same offers, amenities, and price quotes. If we didn't, we would not represent these products. Consumers routinely have their intelligence insulted with phony deals and silly claims of exclusive or even "distressed" pricing. Think about it. If you were CEO of a company operating some of the world's best ships, would you want to ruin people's vacation by offering better rates to a handful of guests who might poison the atmosphere with their perceived "special deal?"
We don't play misleading and insulting price games. The way it really works is that every travel agency, consortium group, and internet site, is given exactly the same pricing matrix but each is able to try to market it in such a way that it looks like it is somehow "exclusive". It never is. The only way to really beat the pricing system is to travel with 12-16 friends (6-8 couples). Many of the top-rated lines will enable you to get a group contract through your consultant which will enable you to earn a totally free cruise which can then be pro-rated for everyone traveling. 
Every cruise line offers a "Manufacturers" List or Brochure Price. Only those who book last-minute and do not qualify for early booking discounts pay the List Price.
We qualify our clients for 100% of all possible discounts and we return 100% of these discounts in the form of a price rebate. We guarantee this in writing. No price games. 
ARE WEB SITES FEATURING REVIEWS BY CONSUMERS TRUSTWORTHY?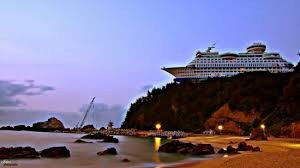 What passes for consumer feedback on major cruise sites is often written from abroad where tastes and expectations may vary widely from those of the American traveler. Much of the so-called "consumer reviews" movement is now written by marketing people using phony e-mail addresses and pretending to be product users. In the industry, this is known as "Buzz Marketing". The object is to build up your brand while sabotaging your competitors. Unfortunately, most of the so-called "review" sites depend on bloggers, many of whom are compensated for their efforts by cruise lines. Self-anointed "critics" review cruise products on sites that accept advertising dollars from the very products being reviewed. Many industry marketing gurus advocate paying bloggers with as few as ten followers for positive reviews, since they have the potential to be read by so many naive consumers.
We simply don't understand how some of the so-called "critic" or "advisor" web sites accept advertising from the very product lines they are reviewing while claiming to be impartial. You will notice that we do not use crowd-sourced reviews from so-called "travelers". We would need to know something about the specific travel experiences, intelligence, and sophistication of anyone purporting to write an unbiased review. One of the travel industry's dirty little secrets is that the cruise consumer searching the internet is often reading a review planted by a team of digital marketing experts from the very companies being reviewed. They all have numerous e-mail addresses and online names. No industry professional or journalist would ever place any faith in comments posted on crowd-sourced review sites.
WHY WE WANT YOU TO THINK SERIOUSLY ABOUT YOUR DECISION:
We believe truly knowing as much as possible about the world's top rated lines is the best first step to planning a truly memorab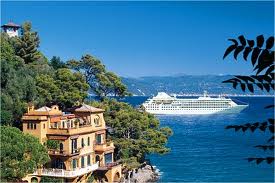 le cruise vacation.
We want to be certain that cruising is the best option for your vacation. For most of the potential luxury cruisers we talk to, determining the best ship, exactly the right ship, is something we do rather well. But to get there, we will always want to discuss your specific expectations and needs to determine if you might be making a mistake. Whoever you speak to about cruising, should be telling you the down as well as the up side of the experience. We are not a Cruise Coke machine intent on spitting out bookings. We are fortunate enough to have incredible clients nationwide and there is a high demand for our complimentary services. We are looking for a long-term vacation planning relationship – not a quick sale. We do not employ outside or commission-based salespeople at our firm. We do not employ travel agents. 
WHY TRUST US?
Actually, we're not sure you should "trust" anyone you meet on the internet. We urge you to look into our background and credentials. Make certain you feel comfortable entrusting some of the best moments of your life to our firm. Here are a few things about us we hope will be of interest:
We have been named "The World's Top Small Luxury Ship Specialists" by the Editors of Conde Nast Traveler Magazine. This recognition is regarded as the equivalent of a restaurant receiving three Michelin stars, for the past sixteen years. You will also find us featured for our expertise in The New York Times, Consumer Reports, Travel + Leisure Magazine, The Wall Street Journal, Forbes, and Town & Country. We have also been profiled on Fox News, NBC, ABC, and National Public Radio. In its recent Guide to Luxury Cruising, Town & Country Magazine named us "The Pros to Contact" when planning a luxury cruise vacation.
Our Managing Editor, Richard Bruce Turen, is the Senior Contributing Editor at Travel Weekly, the most respected travel industry publication in the nation. He writes a regular column on industry affairs.

We have been named one of the nation's Top Ten Personal Vacation Planners by Travel + Leisure Magazine.

Our firm's consultants have been on 147 cruise ships. Members of our staff have lived abroad and one of our owners was VP at one of the world's largest cruise lines.

We are celebrating our 31st year in business. We are proud members of the $24.3 billion Virtuoso Network, the top producing agency group for virtually every one of the world's Top Ten small and medium-sized ships. In 2017 and, again, in 2018 we were named the "Top Producing Consultants" in the entire worldwide Virtuoso Network. 

Look around our site. Do you notice anything unusual? We are ad-free. That enables us to offer the consumer the kind of honest, untainted, information rarely available to the sophisticated traveler. We do not accept any financial payment, free trips, or private financing from any travel supplier in conjunction with  CruiseTruth.com
We assume visitors to our site are intelligent consumers and you will know what to do if you are in agreement with our approach, find our knowledge of cruises of value, and wish to work with us on a zero-cost basis. We charge no fees of any kind in conjunction with the booking of the world's top ten cruise lines. If you book with a cruise company directly, you will still be charged our fee, as it is built into every fare. That, by the way, is the closest to a sales pitch you will ever hear from us.
So don't trust us. Read what we have to say and investigate our credentials.  If you currently have an ongoing professional relationship with a luxury travel specialist we would never wish to interfere with that relationship. We are in the fortunate position of having clients in 47 States and 7 countries. We are not trolling for business. You will know if the fit seems right.
HOW CAN A  GREAT CRUISE CONSULTANT ADD TO MY EXPERIENCE?
By getting to know your travel background and personal vacation goals. A great consultant can match you with the very best ship for your specific needs.

A great consultant will help you find the best accommodations and will know who handles inventory control at each of the lines.

A great consultant can analyze the cruise line's insurance policy versus the advantages of using a private carrier.

If there is any kind of issue with your booking, a great consultant is on a first-name basis with virtually every top executive at the world's best lines.

A great consultant belongs to a consortium that is a top producer for every luxury cruise line. Special amenities are provided on more than 1,000 sailings annually and escorts on provided on these sailings.

A great consultant works with on-site offices in over 90 countries to arrange the best possible private tours in port as well as pre and post cruise arrangements of the highest caliber.

A great consultant believes in long-term relationships rather than short-term sales and understands that providing the best legitimate pricing is an important component of providing the highest levels of personal service.

A great consultant will arrange for you to receive the cruise line's VIP Pre-Cruise Briefing Book rather than their normal documentation.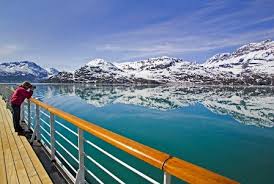 I THINK WE WANT TO PROCEED. WHAT DO WE DO NEXT?
We know that guests who linger on cruisetruth.com are intelligent consumers and you will know what to do if you are in agreement with our approach, find our knowledge of the best cruise lines of value, and wish to work with us on a no-cost basis. You can reach any of the travel consultants or journalists whose work appears in these pages by calling us at 630 – 717 – 7777. An award-winning Churchill & Turen Ltd. Cruise Concierge will answer the phone.
We do not employ any commissioned sales agents. If you prefer contact via e-mail, please write to us at documents@traveltruth.com immediately following your initial contact, and only if the fit appears to be mutually comfortable, our award-winning Concierge Team will e-mail you our New Guest Application. There is a $100 New Guest Application Fee that we ask be sent along with the completed form. Within 24 hours of receiving your application, and payment details, you will be contacted by one of the world's top cruise specialists whose only agenda is matching you with the line, ship, and itinerary that best meets your needs. Don't be surprised if we offer alternatives and try to talk you out of cruising. It isn't for everyone. Sometimes a land-based vacation makes more sense. We find this often happens, for example, when examining cruise options in Australia and New Zealand and portions of Asia. We don't, for instance, normally recommend visiting China for the first time via cruise ship. You will need to convince us this is the best strategy for your vacation goals.
Please understand that we have been in business for thirty-one years and we currently have more people who wish to use our services than we can accommodate. We ask that you contact us only if you feel that our approach meshes nicely with your expectations of the kind of caring, personal relationship you can have with a luxury vacation consultant.
We do have one bias: We prefer not to work with those suffering from untreatable humor deficiencies.
CRUISE TRUTH RATINGS EXPLAINED:
Each Cruise Line is rated on a 100 point scale which breaks down as follows:
25% – Overall Service and Concern for the Guest's Total Satisfaction.

25% – All-inclusive nature of the product and quality of shore excursions.

20% – Quality of Accommodations and On-Board Facilities/Amenities.

20% – Overall Quality of Food and Beverage Services.

10% – Sophistication Level of Fellow Guests and Staff.
THE LATEST RATINGS OF THE

WORLD'S TOP TEN CRUISE LINES

Traveltruth is the only major  travel site that does not accept advertising or financial support from any cruise line
Ratings Last Updated: February 19, 2019
Our ratings are based on our own independent inspections, reports from the thousands of members of The Royal Cruising Society, and the best quality evaluations from both the consumer and cruise industry trade press. Our standings and scores are updated on a bi-monthly basis to include new ships, onboard policies, and product enhancements. Cruise lines do not know when they are being inspected and we do not accept advertising or compensation in conjunction with our product ratings. All evaluations these originate from sources known to us. All are filtered for accuracy.
There are some recent developments and trends that have not been widely reported in the press. This is some of what the ads won't tell you:
In order to maintain pricing parity in the Caribbean and elsewhere, the larger, mass markets ships have been under enormous pressure to dramatically increase onboard revenues. This has resulted in nickel and dime pricing for many items previously included in the cruise price such as bottled water wine tasting's, and crew tipping, (Some lines automatically charge $15-$20 per person per day to guests shipboard accounts)

There is intense pressure to purchase gifts from the gift shops, artworks of dubious pedigree, and overpriced shore excursion offerings. Drinks are peddled at every turn.

Many of the mass market lines are using flash-frozen foodstuffs such as shore-side prepared frozen submarine sandwich loaves and low-quality hamburgers and hot dogs. Fresh food cooked to order is what you will find in top-tier restaurants at home and aboard the world's top ten rated cruise lines. But that is not standard industry practice.

Crewing is one of any cruise line's largest expenditures and we are seeing cost-cutting in this area on many lines. Western European staff are being replaced with less expensive and less experienced Eastern European staff. We are seeing a significant increase in Russian staff aboard most of the mainstream lines. The hiring and training of crew vary widely in the industry. Accommodations for the crew on the top luxury lines are normally far superior to those on the mega-ships. Pay is often substantially higher. Even though cruise ships might sail from US ports, their crew members are not entitled to minimum wage or other standard employment protections offered under US law. 

Not one of the five largest cruise lines includes drinks. All charge for bottled water and soda.

Because cruise prices on the major lines and the low and mid-range budget categories have not changed significantly since 1992, we are starting to see the clientele aboard many of these ships change. Some of the same people who once traveled by Greyhound bus are now traveling on cruise ships. One major line recently told us that when sailings feature promotional pricing, some passengers are requesting that cabin attendants not change their sheets or clean the room "because we didn't bring any tip money". 

We are starting to see a myriad of unbundled extra fees for fuel surcharges, security, air taxes etc These extra fees are not added to the cruise prices shown in newspaper and magazine advertising. Online advertising is often misleading because these taxes and surcharges are rarely shown in the advertised price. 

It is important to note that not one of the popular, brand-name mass market cruise lines meets our stringent qualifications to be included on our list of the World's Top Ten lines. There seems to be an inverse relationship between a cruise line's name recognition with the public and their overall ratings. 

When one looks at the Luxury segment of the cruise industry it is clear that demanding guests will not tolerate cutbacks. In fact, the luxury segment seems to be in a constant state of an upgrade in all areas including onboard services, food, and shore excursions. Aside from some minor exceptions,  luxury lines have not yielded to pressures to dramatically increase onboard revenue. 

As cruise lines have refused to refund the travel agent commission built into every price when guests book with them directly, this has become a major profit mechanism for the lines. They have opened large call centers staffed by commissioned order-takers who perform none of the counseling and financial advice the consumer would receive for free from a qualified independent consultant. Direct bookings allow the cruise lines to pocket the agency commission while providing none of the services. They can only sell or recommend their own products. This is something they do not wish to see discussed.
There are lines, such as  Azamara, Viking Cruises, and Oceania, that have made our list despite some policies that mimic the additional charges of their mainstream, lower-rated competitors. They have made our list because they have maintained a strong onboard product, in all cases low-density and unique while adhering to a philosophy that each passenger should pay only for what he/she has consumed. These two lines have forged a new cruise category, First Class rather than Deluxe, at a lower price point than their 5-star rivals while operating on a non-inclusive basis.
Our strong recommendation is to take a serious look at sailing on one of the top ten lines at a discounted price rather than risk sailing a mega-ship with substandard service, institutional quality food, and up to 5,000 fellow passengers. The gap between mediocrity and luxury in the cruise industry is widening. Some would say it is staggering.
A serious analysis of current cruise pricing will reveal, that, when all 'extras" such as round-trip airfare, are added into the cost of mainstream cruises, the gap between mainstream and Five-Star cruise pricing narrows considerably. Any potential cruiser would do well to calculate the total per day cost of a cruise with all "extras" added in. When that is done, the cost of a cruise will generally come in at between $500-$800 per person, per day. New cruisers who are not prepared to pay that price ought to look at alternative vacation options to avoid sticker shock when they pay their onboard bill.
Finally, our Editors have seen a sea change in the manner in which the larger cruise lines and their small, deluxe distant cousins, handle passenger complaints and problems during the cruise. Because they may carry up to 40,000 passengers per week, the mega-lines must formalize their policies and responses to complaints. The cruise lines that make it to the Top Ten, have a more personalized, understanding, and more compassionate response to any negative issues that a guest may raise. Every luxury cruise line that has made our Top Ten List has one thing is common – there are human beings at the upper rung of management who are sincerely interested in maintaining the goodwill of every single guest. We know these people and we have their unlisted numbers. 
cruisetruth.com limits all user comments to frequent cruisers who we have identified and authenticated as well as our own trained and certified Cruise Line/River Boat Inspection Team.  Only the opinions of professional reviewers appear in our evaluations. We do not use materials provided by self-styled "critics".

 The most recent commentary appears at the end of each review.

THE OFFICIAL RATINGS OF THE WORLD'S TOP TEN CRUISE LINES
# 1 – HAPAG LLOYD'S – EUROPA

The 450-Guest, 28,890 GRT, pride of the Hapag-Lloyd fleet, has never been a household cruise name. Since its launch in 1999. the vessel has been sold primarily by travel agents in Germany, Austria, and Switzerland. This is a modern, highly evolved, unusually spacious ship that features some of the finest formal services at sea. Dining is an event and, on certain evenings, even the wait staff works in formal wear.
Although we currently rank the Europa above her mid and small-ship US-based competitors, she is very definitely not for everyone. This is a German-centric experience with German being the ship's home language. Service is top tier, food is the finest available, and the upscale traveler will notice the quality of the China, the perfection of the glasses, and the comfort of the lounges surrounding the single swimming pool. Lectures are cultural in nature and are offered in German. But that does not necessarily mean that American guests are not welcomed. The crew speaks English as a second language and, given the interest in the Europa among sophisticated cruisers from Great Britain, certain cruises are designated as bi-lingual English/German sailings.
The décor among this modern feeling ship tends toward the nautical, with a fair number of yacht photos and paintings adorning the walls. That is because the Europa feels like a very private yacht with an unobtrusive staff. Smoking could be an issue for some. The Havana Cigar Lounge will be a plus for those so inclined. Insider's marvel at the Europa's superior riding qualities. She is about as smooth as an ocean-going vessel gets with a rather advanced pod propulsion system.
The Europa 1 remains a mystery to most American cruisers. There are language issues and the fact is that only a handful of American travel agents have experienced this unique luxury product so it is not the first ship normally recommended. But for those who enjoy the small details associated with luxury cruising, in a decidedly European environment, the Europa's rather strong worldwide itineraries might be worthy of consideration. But only if one is comfortable sailing one of the world's great yachts in the company of German-speaking European fellow guests.
But the introduction of the more contemporary and casual Europa 2 in 2013 has changed the industry's perception of the Hapag-Lloyd product. The new 40,000 GRT Europa 2 carries 510 guests and is yacht-like in its design. Children and North Americans are being encouraged to sail this uber-lux product and Americans are bing enticed by Hapag-Lloyd's promise of a truly bilingual crew. They have achieved this by requiring English language course on an ongoing basis for even the lowest level crew member who might interact with guests. There is an English Language "Ambassador" who is extremely helpful with any possible language issues, although reports from the ship say that is rare. A glance around the dining room on the first night indicated any number of Americans who quickly learned that their German wait-staff spoke quite passable English.
Those who favor the Peninsular or Mandarin Oriental style will appreciate the decor aboard Europa 2. Think soft, rather calming colors and lots of limestone and steel fabrication. The interiors reek of luxury and superb interior design and more than one Europa 2 guest has commented that the ship really feels much more like a floating version of "Europe's very best boutique hotel."
Shore excursions are no better than they would be on other lines. Given the off-tourist routes this line cruises, tourism infrastructure is sometimes primitive. Bus tours and on-board lectures are in German but earphone real-time translation devices are available and seem to do an adequate job.
Cabins are generally superior to those of other ships in the five-star category. There are no interior cabins at all and all standard cabins feature balconies and comfortable seating areas. There are a number, a wide number, of connecting cabins that serve to enhance management's goal of making this the more family-friendly of the Europe fleet.
Staff standards are the highest you can encounter at sea. Issues will be dealt with immediately and the high-end, primarily German clientele, does not suffer fools or poor service lightly. The staff to guest ratios are the highest at sea as is public space. There are many luxurious sitting and lounging areas around the ship and even a sold out sailing will appear to be half-empty. Space ratio comes in at 51+, a rather amazing statistic that explains the feeling of openness aboard Europa 2.
The Europa, with only sixty more guests than a Seabourn ship, has a truly excellent and comfortable Main Dining Room and four specialty restaurants. There is also a buffet that will enable any guest to later claim that they ate at the "best buffet at sea". The ingredients used aboard ship are absolutely top drawer and Hapag-Lloyd is clearly at the top of the list in terms of per diem guest food "spend". Of the specialty restaurants, only the Sushi dining area receives some negative comments. As on Europa 1, dinner is a two to three-hour affair so most guests make their unlimited, advance reservations early. There are enough tables for two in all venues. The menu changes daily in the main restaurant. There is never any rush as all restaurants operate on a single sitting basis. Special meals can be ordered with 24 hours notice.
Tipping is neither required or expected and they actually mean it.
Since its launch and the steps taken to cater to more of a non-German clientele, we are recommending Europa 2 as a much better option for most American guests than the comparatively staid Europa 1.
Dress aboard Europa 2 is, shall we say, Euro-chic, but not in a necessarily Italian way. Guests are well dressed but there is no formal wear. Women will be most comfortable in pants ensembles and blazers while men tend to wear jackets with open shirts to dinner. In order to deal with American proclivities in terms of evening attire, the ship has a "no shorts at dinner" policy. On behalf of the USA, thank you Hapag-Lloyd for that clarification.
This world-class ship, number one in the world for many reasons, fails in one major area of concern to potential cruisers. There are areas of the dining rooms and lounge areas, too many of them, that are set aside for smokers. Given H-L's desire to attract more Americans to its ships you would think it might take more care in trying to kill them off by exposure to second-hand smoke.
"We loved the availability of fresh seafood throughout our cruise and the opportunity to dine in the Oriental Restaurant, perhaps the best alternative restaurant at sea. If you sail this ship, be sure to look over the  Meissen china – just beautiful. True, our German is rusty, but we found the classical entertainment to be just right after such elegant dining experiences.

The Europa 2 well deserves your recognition as The World's Best Luxury Cruise Ship. One thing you should include in your review is the manner in which the largest German clientele wants to interact, in English, with the Americans and the Brits on-board. It was as easy to start a conversation on this ship as it was on any of our previous cruises on Silverseas and Crystal, and that really surprised us.
We would go again for the food and the white-gloved service. You only need to be aboard for five minutes when you realize this is beyond the typical five-star cruise line notion of true luxury. Very pleased that you are giving them their due. The smoking in the Jazz club and other lounges was negative but that was far outweighed by the positives. We are curious about the different cruise lines and so we spent about an hour in chairs right next to the reception desk. We were pleasantly surprised that American guests were treated at least as politely as European guests. My husband said he felt like we were privileged guests at the best German private country club.

Perhaps we should not tell anyone about this ship. It is already hard enough to book passage." The Europa is definitely not for everyone. But I suppose I would go again just for the great German sausages they served in the Clipper Bar. The dress thing was fine. Yes, the folks on-board seem to like getting dressed up. But you never felt like they were showing off their jewelry as we have on some of the American ships. A lot of the Germans and Austrians described the ship as a luxury yacht, a feeling we could well understand."

Sorry – you left out one rather serious negative in your otherwise accurate evaluation. If this is indeed the best cruise line afloat, why is the insulation between cabins so poor? We could hear snippets of conversation on one side of us and a crying child on the other side. We spoke to the Purser who assured us that none of the staterooms had any better insulation. Major oversight.

We made the mistake of doing a three-week cruise and it was a really long time to be away from our American movies and television. They tried on board, but you should not sail this ship unless you really want to spend two weeks in a German resort that floats."
#2 – REGENT SEVEN SEAS CRUISES
Regent is the perfect blending of casual sophistication, lots of options, and the largest cabins in its class. The 700 Guest Mariner and Voyager have hit the sweet spot of available space and amenities to match. The Navigator, at 490 guests, is ideal for those seeking a more intimate experience.
Regent now includes a complimentary luxury pre-cruise hotel stay before each cruise. Guests have the option of taking an onboard credit if they choose to pass on the hotel night. Regent also includes so-called "two-for-one inclusive pricing", free economy air, included shore excursions, drinks, and gratuities. This makes Regent the current leader in terms of inclusions but consumers are always advised to utilize our recommended costing formula to evaluate true value versus marketing hype.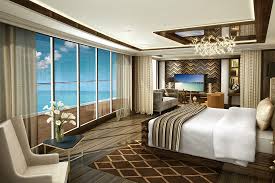 Drinks are included, along with wines. Gratuities are not expected and all of the ships linens have been upgraded. Regent may offer the perfect blend of "not too much formality", "ships large enough to offer amenities yet small enough to be called intimate", and dining choices that create pre-meal excitement.
The line's Mariner and Voyager offer the industry's perfect blend of size(700 guests) and amenities, all-balcony cabins of 300 sq. ft.+. These are, hands down, the most comfortable and spacious lower-category categories in the luxury market.
When considering Regent for families, it is important to note that the Mariner does not have connecting rooms.
Mariner & Voyager are well equipped with self service laundrettes. Navigator only has two. If planning to do laundry onboard, bring fabric sheets, no fabric softner provided. All laundry services are at no cost to guests. Navigator 's two lowest categories (G&H) are window suites. Ocean view window -6.5 feet wide does not open. Cabins that end in the number '7″ are for triple occupancy. Regent is a member of the "Guild of English Butlers" a company created for the recruitment & training of butlers around the world. The ship's butlers (for categories B & higher) provide everything from in-suite bar set up, afternoon canapés, packing, unpacking, laundry pressing (for a fee) or any special requests.
Internet use is one of the few services for which there is an additional charge. Passengers can, for a $6.50 daily charge have a copy of their favorite newspaper transmitted electronically delivered to their cabin.
Regent is one of the few luxury cruise lines that genuinely welcomes children & offers a dedicated children's program during kids school breaks in summer months.
All drinks are included, and guest can request from their steward bottles of wine or liquor(Grey Goose) etc.. to their cabin. The only time there is a charge for liquor is if they request a high end scotch, or an expensive wine/champagne.
Room service is 24 hours & many guests enjoy memorable dinners in-suite on their balcony.
One of the four restaurants, Signatures, is actually operated by Cordon Bleu. Prime 7 is the highly-regarded steakhouse and there are no extra charges for reservations at either of these venues, although guests booked in the lower categories may be disappointed at their inability to book more than one or two nights in the specialty restaurants.
We think it is important to point out that several industry evaluation sources place either Seabourn, Crystal, or Silverseas above Regent in their rankings. In previous years, we felt that Regent could not be said to outrank these worthy competitors. In our latest ratings, however, we feel that Regent has one-upped it's Five Star competitors with the industry's best accommodations, food that is approachable and keeps getting better, and pricing that is, at this time, the most inclusive in the industry. Not one of their competitors is offering the combination of Free Airfare, Gratuities, All Alcoholic Beverages, and Complimentary Shore Excursions. Suite guests receive additional amenities that often include a pre-night hotel and complimentary Business Class air. Regent soars to the head of the pack with its consumer-driven amenities that simply make it a superior value for luxury that is less formal but every bit as personal as its competitors.
Regent is the best choice for those seeking a ship with full amenities. and the luxury sector's best cabins. Couple that with the warmth of its crew, the stability of 50,000 ton vessels, and the amenities that a 700 guest ship can provide, and we must conclude that Regent ought to be among the lines first considered for the majority of upscale cruisers seeking informality coupled with elegance. (Note that the Navigator is a smaller vessel and carries just 490 guests. It is still considered an extremely low density ship. Given its size, we think that the Navigator should not be booked for longer sailings with potentially rough seas.
In  2012, Regent announced that it was changing the theme of its veranda restaurant to a casual Italian no-reservation required option called Setti Mare. The new restaurant is located on all three Regent ships and features appetizers and house-made pastas at a buffet or table-side, followed by entrees ordered off the menu. Guests who wish to go ashore in the evening will find Setti Mari to be a satisfying experience without the need for guests to allow more than an hour for their dinner. The majority of guests will want to linger, and the new Italian concept will make that possible with an expansive selection of comfortable yet refined Italian cuisine. The Veranda had previously been a rather difficult to describe "Mediterranean Restaurant." Sette Mare has been a major success.  Guests are able to select from a wide selection of premium Italian wines."
"Want the truth. I would choose Regent again just for the bathrooms."

"The best-kept secret for dining is the "almost always available" Terrace restaurant on the upper deck with its floor to ceiling windows, mini-buffet followed by a Mediterranean sit-down menu. We found the guests aboard our three Regent Cruises to be younger then the crowd on Crystal and bit hipper. Since we're in our forties, this made a difference."

"There was less staff-guest interaction on our recent Voyager sailing then we expected. The staff made very little effort to learn the guest's names. At least that was true of the officers. The Indonesian's in the dining area and around the pool were much friendlier."

"I really liked the Concierge Desk. We were able to rent a car out of Sorrento and we drove along the coast, stopping at the Hotel San Pietro for a great lunch. One night we were exhausted and we asked to see the dinner menu. That night, as cruised off the coast, we were served dinner in our cabin with the sliding glass doors open and a clear view of the sea. It just doesn't;t get any better or more romantic then that.

"Our recent Regent Cruise in the Med featured a former Concorde Pilot and one of the nation's top sleep experts. I was fascinated by virtually everything these two gentleman had to say. Someone at Regent is doing a good job lining up guest lecturers. We don't feel that positive about the evening entertainment. We would have preferred more lectures, feature films, or concert videos then the sorry attempt at singing and dancing. Cole Porter is so yesterday."

"There is an elegance to Seabourn that we just didn't feel on Regent. We were also disappointed that Regent staff made  very selective choices in addressing guests by name.  It seems not to be their normal policy. If Seabourn is the Ritz Carlton, Regent came off as more of a Hyatt."

s more casual atmosphere, particularly as compared with what we experienced on Silverseas. The impression we had was that the Regent guests put up with dressing up once or twice during the cruise while the Silverseas crowd couldn't wait to get in"

"There are some problems with the propulsion system on the Mariner. These have not been fixed and the ship is not capable of going full speed. Our sailing was able to do all ports on schedule but there was one afternoon off the Alaskan coast when we hit a bit of rough water and one wondered if the fact that one of the pods was messed up had anything to do with it. We had a wonderful cruise and will sail with Regent again. We won't hesitate to sail the Mariner. But we wish we had been told prior to boarding."

"There seems to be some confusion about the way Regent handles shore excursions. We just got off an absolutely wonderful cruise with them but we had arrived in a dither because our agent and Regent's web site reported that all shore excursions were sold out – at least the ones that were complimentary. This caused more than a little anxiety but when we boarded the tour desk said that all but three of the tours were "wide open.". It turns out, we learned later, that Regent's shipboard computers "don't talk" with the computers in their corporate headquarters. At this point, we would advise, that you not believe anything told you in advance about availability. Once on board, everything worked out beautifully."

"Having sailed several of the Top-Rated lines, including Seabourn and Silverseas, we would rank Regent just below Seabourn and Silverseas because of the lack of European style and formality in the dining room. The lack of formal dress rules on Regent adds to a lack of true sophistication that we feel should be part of the traditional luxury cruise experience. We do not expect a "relationship" with our waiters or cabin stewards. We think that ratings ought to be based on class and civility. You will find a somewhat more refined group aboard Seabourn and Silverseas We were, quite frankly, rather shocked that Regent has no formal nights at all on any sailing, anywhere in the world, of fewer than sixteen days."

"We found the deck, dining room, and bar staff on the Mariner to be generally excellent. But the same cannot be said for the somewhat arrogant Front Desk. They should all be locked inside a Ritz Carlton for a month or two in the hopes that some of it might rub off."
REVIEW OF THE REGENT SEVEN SEAS EXPLORER
TEN DAYS ABOARD THE "MOST LUXURIOUS' SHIP IN THE WORLD"
I was not happy disembarking the new Regent Seven Seas Explorer in Rome. The fact is that I was not quite ready to leave.
I had turned down the initial preview press invitation because we were booked on the ship's second Inaugural Sailing from Venice to Rome on an itinerary that included ports in Croatia, Montenegro, Greece, and Italy. We were traveling with thirty-eight clients on our annual Client trip. Thirty-four of our guests had previously traveled with Regent and its several five-star all-inclusive competitors. In some ways it was like traveling with three dozen Judge Judy's – ready to observe, listen, and then pass judgement. Would this sparkling new vessel pass muster? Was the hype really justified.?
About the hype: Like most new-builds, the superlatives began with the announcement of the new ship. This ship would have the largest cabins, the largest suite afloat, the most expensive chandelier, and a Chagall and a Picasso among the 2,200 pieces of artwork. There was the usual collection of statistics – this ship would feature 52,000 square feet of balcony space which actually breaks down to 138 square feet per cabin. On a typical two-week voyage it was predicted that just over 2,000 pounds of lobster would be consumed. Caviar would be served from time to time (there was a table display one day at lunch and I noticed that no one was touching it.
The consumer press was all over the story, having enjoyed their brief cruise before paying guests would board for the Inaugural. So there has been a bevy of good PR for this ship, much of it totally justified, in the days just prior to our boarding.
But here is the thing about this ships hype. I have a bit of history with the NCL/Oceania/Regent group and their management. I remember when they launched the Oceania brand and they produced an introductory brochure that stated that they would have "the best cuisine at sea." I had suggested that it might be prudent to wait until the ship was actually launched and serving meals before making such claims.
But I was wrong. The Oceania food hype was totally justified and so were the pre-launch press releases about dining aboard the new Explorer.
I was unhappy disembarking because I had gotten into the ships rhythm and I was able to forge a series of magnificent days.
Mornings were for sightseeing, walking or driving to places I have not been to in a while, updating hotels, restaurants, and meeting locals who might be useful to me in the future. A shop here, a guide there, a hidden ice cream haven in Amalfi. The goal was filling an entire little black book.
But the late afternoon was for the spa. Then, a quick shower, cocktails with clients  followed by a long, leisurely dinner with friends.
I won't talk a great deal about the shore excursions since the reality is that cruise lines have less control in that area than the public imagines. On Regent they are, for the most part, included. In Taormina, for instance, you could get transfers to explore the town on your own. I noticed that Regent has pushed back the departure times of many of its morning shore offerings so guests can have a proper breakfast before going on tour around 10:00 am. Complimentary transfers were included into town where necessary. There were some longer stays. Regent is recognizing that the sophisticated traveler wants some down time not a perfectly-timed series of never-ending historical sightseeing marches through Europe's churches.
Please forgive me, but I feel compelled to generate some of my own hype for the on-board Canyon Ranch experience. It was, simply put, the finest spa experience I've encountered in more than thirty years of travel in the company of one of the world's top spa consultants.
Each of my scheduled services was preceded by a professional interview. Notes were taken and specifics were discussed that would truly personalize the experience. My massages were done by Thai therapists who began the deep tissue back massage by jumping up on the table with me. That allows for extra pressure from the knees and elbows.
One of my therapists explained that she felt she had found the core of my being, something I've been searching for these past several decades. It involved dripping oil and a single finger pressed down on a location near the center of my scalp. I actually saw heaven and I had a Philly Cheesesteak while I was there.
But that was only the beginning. After the treatment, there are a bevy of relaxation venues including a cold room with ice walls, and a scented sauna. Afterwards, I walked out the back onto a private balcony with an incredible infinity pool hovering over the back of the ship. There, a spa butler brings you drinks while you spend as much time as you want to relax. I loved the infinity pool when the ship was in port – it provided a perfect vantage point to watch the action.
Much has already been written about the design of this new ship. Yes, there is marble on marble, stone, and granite. The lighting was never glaring, always elegant, and after ten days I was still discovering little design details like the lights in the main Compass Rose Restaurant, bursts of yellow along the side walls with shades of blue in the center of the room. You could actually hear guests discussing the lighting on-board.
There were more high ceilings than one expected and some guests speculated that the "ship is half-empty" despite the fact that every single cabin was occupied. That is when a ship's designers know that they got this one right.
But I prefer not to dwell on design. This ship was budgeted at $450 million and it went over by more than a little. Speculation is that it actually cost closer to $600 million. For that money, I would expect that the design would be exceptional.
It is, however, the human factors aboard a new ship that matter most. What is the ship's lifestyle and how does it mesh with the guest's demographics. This is where the Regent Explorer achieves a sort of nautical nirvana. My group and I found we could live our lives on this ship, relaxing when we wished, butlers always on call, imaginative and memorable cuisine, culinary classes that were filled with great take-aways, an enveloping comfort of fine art, and a spa that has no peers at sea.
It would be tempting to devote all of this space to a celebration of the cuisine aboard this ship. But much of the food was, unfortunately, rather ordinary, and we saw signs of budget-cutting. Breakfast was the weakest meal. Some of the fruit was flash frozen and some of it was canned. A surly chef refused to speak to guests ordering omelets from his station and waiters would scamper over to hurriedly write down orders. Each guest ordering eggs cooked to order was asked for their table number but most guests were not aware that their table even had a number.
 We noticed trays of baked beans, inappropriate as a breakfast item for a mostly North American clientele. The corned beef hash was right out of a can and no one took the time to drain the water from the can, leaving the "hash" to appear to be floating.
As a chef poured a huge tray of scrambled eggs into its metal pan on the buffet line I asked him how he achieved the deep yellow color and creaminess of the eggs. He explained that he took the powdered eggs and added "lots of sticks of butter" to make it runny.
Waffles looked to be frozen and were not cooked to order.
Lunch was satisfactory but hardly worthy of five star dining. Hamburgers were not hand-made and the buffet items were, at times, repetitious.
Dinners, on the other hand, were often memorable, with even the most hardened critics finding lots to like about the staff and the innovative cuisine.
The toughest reservation seemed to be for the Pacific Rim. I barely made it into the restaurant as I was totally taken by the $500,000 Tibetan Prayer Wheel at the entrance. Guests can pick any wheel, spin it, and contemplate the message it contained. It was a thoughtful, distinctive piece of art made of cast bronze from Australia. It required a reinforced floor to support it. Most CEO's would never consider such an expense for something so unnecessary and challenging to install. But the entrance to this restaurant had to be memorable and it is fully indicative of the amazing attention to deal that I found walking around this ship.
The art continued on the plates. There were Versace's at every setting and each was themed. There was a sake menu, incredible appetizers including sushi and sashimi prepared by knowledgeable hands. The main dishes included a memorable Miso Cod but the most popular dish is the lobster tempura served in a lobster shell.
One night we were seated in the Prime 7 steakhouse with friends in our group, a newscaster who had just returned from covering both political conventions. I ordered a 16 ounce T-bone steak because I knew they were using Colorado Prime. The waiter leaned in and quietly whispered "sir, I can make that a 32 ounce cut if you would prefer."
I declined – but it is really nice to know that there is a ship out there that provides more than you want and a lifestyle geared to exploration, relaxation and truly memorable dining experiences.
Was everything perfect? No, not at all. But this was only the Explorer's second sailing and I expect that the needed service improvements will be initiated.
For the record, both embarkation and disembarkation were totally impersonal with no officers to be seen.. No one said goodbye to departing guests on the last day. The staff did not score well on our "Recognition Tests",  and guests were almost never addressed by name, a hallmark of luxury service. The front desk staff was informative but did not seem anxious to go the extra step to assure a true luxury experience.
Cabin staff was generally excellent and we did see signs of anticipatory service. Butlers were extremely helpful and tried to make ti clear to, sometimes confused, guests exactly what it was that they could do for them.
Regent will be building a second model of this ship to be launched in 2020. They got the hardware right with a classic yet contemporary design scheme that seemed to us to be a bit darker than expected. We are not certain how the dark wood accents and floors will age.
The entertainment on-board was lackluster and many guests simply stopped going to the theater at night after their first "production show" experience.
The lecturer had done the circuit many times and had a canned series of historical presentations that was of little interest to the majority of guests.
As with any new vessel, there are lots of things that will require the attention of management. But getting this new design right the first time is a major achievement. The cabins and the public space are generally superior to what we find on other vessels. But guests should be aware that the G and H categories are actually significantly smaller than their counterparts in the rest of the Regent Seven Seas fleet.
# 3  – SEABOURN CRUISE LINE
(Updated 2.18.18 – Latest comments at end of each review)
The pride of the Carnival Cruise line stable, these sleek ships are elegant and clearly among the best at sea. There was a high level of excitement related to the first new luxury ship launched by Seabourn in the past decade, the Odyssey, when she entered service in 2009. Had the Carnival Corporation gotten it right with their new breed of luxury ship, a vessel with more than double the capacity of the line's smaller "white yachts? Now, looking back at the new-ship Seabourn fleet and the manner in which these 450-Guest "sisters" have been received by the travel press, the answer is an unqualified yes.
At 32,000 GRT, the three sister ships each carry 450 guests with four-onboard restaurants and outside cabin/suites ranging from 295 to 1182 square feet. The Odyssey has been joined by sisters the Sojourn and the Quest.  The addition of the three $250 million ships, all constructed at Italy's boutique T. Mariotti shipyard, enable Seabourn to literally sail the world, creating some of the industry's most intruding itineraries in Africa, the Middle East, and Asia.
Seabourn announced in 2013 that the smaller, older white ships, the Spirit, the Pride, and the Legend, have been sold to Windstar. This makes Windstar the largest small-ship cruise line. Seabourn will be operating the newest fleet in the luxury category with only cosmetic changes between the three ships and the same deck plans/design.
Seabourn guests relish in the feeling that their ship is a floating club off sorts. There are comfy linens, the latest flat screen TV's and I-Pod this and that's, guests receive customized stationary, and the showers work. Dinner is an "event" and things are relatively low-key. If less yacht-like then Sea Dream, Seabourn manages to convey an atmosphere of privilege and comfort without going overboard on the formality.
Our most recent inspections exceeded expectations. The ships are awash in contemporary browns and beige with superior Spa facilities, and three alternative and casual dining options including Restaurant Z, a 48-seat, rather private and elegant spot, that serves tasting menus on small plates. Dinner can be ordered right off the main Restaurant menu and will be served course by course on the guest's veranda. In cabin touches include marble and granite bathrooms with soaps by Hermes and L'Occitane and Molton Brown toiletries. A personal bar and refrigerator is stocked to guests preferences.
One of the least understood factors working to Seabourn's advantage is the financial strength of the Carnival Corporation versus its competitors. The stability of the ownership makes for a crew that has few concerns other than taking good care of the guests. Crew that might prefer to transfer to other products in the Carnival family know that this is always a possibility. This has helped Seabourn attract and keep a highly skilled crew including some of the best people who have come over from other lines.
Per Guest space ratios on the new ships are among among the highest in the industry. The two largest Regent ships, for example, are 46,000 and 50,000 Gross tons respectively. But they carry 700 guests compared to Seabourn's 450.
Seabourn has continued to make changes to its on-board dress code. As with any changes involving evening dress in the dining rooms, old schoolers and new agers have differing views on the changes. The bottom line is that formal nights on any sailing eight nights or less have been eliminated. On cruises of 9-13 nights there is one "black tie optional" night and on sailings 14-20 nights, there will be two. The term "optional" refers to the fact that the dress code only applies to guests dining in "The Restaurant." On designated "dress optional" evens, guests can dine in Restaurant 2, The Colonnade, or the Patio Grill in elegant casual attire. This means that guests will not have to bring a tie or suit, if they choose, on any Seabourn sailing. In the world of five-star elegance, this is a world changer and a tribute to Seabourn's success in lowering the average age of its clientele.
At this time, Seabourn is a more traditional and more clothes conscious experience then Regent Seven Seas or Sea Dream. The onboard service tends to vie closely with that offered by Silverseas, more formal and European then that found on Regent and Sea Dream.
Our Ship Inspectors Notes Included:
Almost gourmet food, well-trained European staff, and a wide assortment of lux product tie-ins give a real sense of comfortable excellence.
Plusses include a nice variety of one week and longer worldwide itineraries. and truly personalized services.
Entertainment is of the cabaret variety. Little of it is memorable.
Evening dinner is an event. Drinks and gratuities are included. The "French" balconies provide fresh air but are far too small for sitting outside.
This is an excellent choice for mid to upper range sophisticated couples seeking the finest food (meets gourmet standards) and service
Expect four formal nights on two week cruises but the Veranda Cafe now features casual attire for those so-inclined. The alternative Italian menu in the Veranda has been well received but repeat guests rave about celebrity chef Charlie Palmer's masterful creations in the main dining room.
Shore excursions go way beyond the norm. Think Cordon Bleu cooking lessons in Tuscany.

"Our sailing on the Seabourn Spirit with our family was, on the whole, really enjoyable. The service was excellent but there were numerous shortcomings. Here is some of what we observed: The coffee was undrinkable. Then, one day, we noticed a waiter serving coffee out of a French presse. We asked for some and it was delicious. But no one ever told passengers that they had that option.We thought the food was more Marriott then Four Seasons. Chefs seamed not to be European and tastes were off. Meat dishes were fine but seafood preparation really lacked proper flavorings. It reached a point where everyone around us just stopped ordering seafood. There were two washers and dryers and one did not work. Some guests waited for five hours to do their laundry. No one on the ship seemed to make any effort to correct this situation. The front desk staff did not seem to really know the ports well. Their information was not very helpful.  (Note: The Seabourn Spirit has been sold to Windstar Cruises)

We would probably go again but Seabourn really needs to address the problems in the dining room on this ship.""We just returned from a wonderful sailing on the Legend. There is one story that will, perhaps, best illustrate what Seabourn service is all about. We call this our "Olive Story." Our friend John was sitting on the deck the first afternoon. He ordered a martini with olives stuffed with blue cheese. The bar manager quickly appeared explaining that Seabourn ship do not normally stock olives stuffed with blue cheese. John had no problem with that. The next day, we noticed, to our amazement, that every single bar on that ship now stocked olives stuffed with blue cheese. Someone had stayed up all night hand-stuffing large olives. That alone would bring us back to Seabourn but there were many other examples we could cite." We loved the service and the chef was so much better then the one on our previous cruise. Seabourn monitors these things carefully and we got the sense that things were constantly being upgraded. I wish I could say the same for some of the carpeting aboard ship. The Spirit is beginning to show small signs of neglect in the form of carpet stains. But we still would not hesitate to go again.

We were traveling with our post-college age children. One night, the chef walked up to our table and specifically asked my son how he was enjoying the food. He responded that everything was quite good. "But what would you eat if you could have anything" the chef asked. "Thai food", replied my son. Two nights later, a Thai feast was served at our table. That's Seabourn and that's a memory that has no price tag.
Just returned from sailing the new Odyssey. Loved everything about it but felt that the Spa seems to lack identity. We were surprised at the level of additional charges to reserve one of the private rooms. This was hardly expected on an "inclusive ship." We are past Seabourn cruisers and we will continue to sail this line exclusively, but traveltruth readers should be warned that new design also means some bold new ways to create extra charges on one's onboard bill. Spa goers beware.
We've now been on Seabourn four times and Regent t on three cruises. We've concluded that, while Regent is very good and a great value, Seabourn's staff, particularly the deck crew and dining staff, seems better trained and there are far fewer language problems. We sense that Regent is now hiring staff from an outside source. They made no effort to learn our names on our last two voyages. On Seabourn, or even Crystal, the crew tries hard to know who you are and your likes and dislikes. We found this a major point of differentiation between Seabourn and Regent.
Avoid this line if you are a non-smoker. When we were sickened because the guests in the cabin next to ours were continually smoking on their balconies and in their cabin, management would do nothing except offer to move us to a lower category. The cigarette smoke on the new ships is carried to nearby cabins by the ventilation ducts.
I really prefer Seabourn to Regent and especially to Crystal. I think Seabourn is a much classier operation with highly trained crew. They make you feel like a true guest, Their food was a little better than Regent's and a lot better than Crystal's.
MAJOR CHANGES AT THE YACHTS OF SEABOURN
Many in the industry were surprised by the changes announced at Seabourn,  The line's Ft. Lauderdale headquarters has been  closed and  operations and sales will be moved to Holland America headquarters in Seattle. Seabourn's President was replaced with an executive at Holland America. Both Holland America and Seabourn belong to the Carnival Cruises family of brands, so this is clearly a move to consolidate while maintaining brand diversification. There should be some fairly immediate economies of scale for Seabourn, something the brand desperately needs as it is currently offering sailings at from 50-65% off brochure pricing.
Industry analysts point out that Carnival and Holland America absorbed Windstar Cruises and then sold it off when it was felt that Windstar's small ships were not consistent with Carnival's large ship presence.
Cruise sellers view Carnival ownership as a net plus since the company has solid leadership and extremely deep pockets. But Carnival is not a company that will keep an unprofitable brand around long if it feels it is a diversion in terms of its core business model. Fans of the Yachts of Seabourn, can only hope that the line's order for three 450 Guest ships, will assure economic viability going forward as well as a "hands off" policy in terms of the line's new home at Holland America headquarters. We see no reason to downgrade our current ratings of Seabourn on the basis of these management changes. In fact, with the addition of three extremely well-received new ships to its fleet and the solid backing of the industry's largest corporation, Seabourn is well positioned to grew by new-builds or acquisition.  Seabourn is expanding the percentage of non-US citizens aboard its ships and is truly becoming an international brand. On any given day, any of the top five or six rated cruise lines in our exclusive Top Ten Cruise Line Ratings is fully capable of giving the consumer the best sailing experience of a lifetime. But when all is said and done, none of its rivals can match the financial strength of Seabourn.  Seabourn has dramatically improved its overall ranking in our latest List of the World's Top Ten Cruise Lines.
Note: Seabourn has changed its smoking policy and no longer allows smoking in cabins. However, guests booked in the most expensive upper Suites will still be allowed to smoke on their open balconies.
RECENT CSI REPORT: SEABOURN IN ALASKA
The itinerary was fantastic.
For us, the size of the ship meant it could go where anything larger could not, or if the larger boat could it was not able to stop.  
The Ventures team which ran the zodiacs and kayaks is a fantastic addition and one hopes that Seabourn grows this program!  Definitely exceeded expectations.
The independent tours tended to be very good.  We had a great time helicoptering to Taku Glacier, taking a float plane to Rudyard Bay and great whale bubble feeding and sounding from Hootnai.
The food:  The Restaurant was quite excellent (if a bit salty sometimes), The Collonade very, very good and The Patio very good.  We like to eat outside when the weather is acceptable.  With the heaters and/or blankets we did so and only gave up once with 30mph winds.  And with the rain, of course.  The Grill was found disappointing by many people we talked to.
Overall, I can imagine a better way to do a trip like this, but it would involve a small private yacht and crew and I'm not sure I want to even price that out.
There were some bumps at sea:
There were a lot of new crew, especially the waitstaff.  Initially, service in the Colonade and Patio was below standards and many guests complained.  The hotel staff jumped on it, and improvement was seen.  Nontheless, Seabourn experienced a real training issue.  It seemed especially prevalent among the Ukrainians and the many South Africans.
The bar for lectures was set very high by A&K in Antarctica.  The ones here did not rise to that level, with one exception.  A native Tlingit came aboard at Ketchikan and gave a mesmerizing presentation.
And then there is the Keller Grill.  Service was very good, if a bit rushed.  We had a disappointing experience with it on our previous Seabourn cruise to Montreal, but gave it a second chance.  There will be no third.  A number of other guests agreed.  Some of the guests who were long time Seabourn guests wondered why they don't bring back Restaurant 2.  
All in all a very pleasant and memorable trip.
# 4 – SILVERSEA CRUISE LINE
Itineraries tend to Europe, South America andAsia. Picture just a few hundred kindred travelers of the CEO variety. Outstanding food and service though lacking dining options found on some competitors. All inclusive top-end quality. Silversea is cruising's current "benchmark brand". Imagine Top-quality "everything." Worldwide itineraries include a number of shorter, one-week sailings. Evenings tend to be dressy. Per person food expenditures are among the highest in the industry. The Concierge desk can do just about anything in the way of private travel arrangements in port. Much of Silverseas reputation is based on the assumption that 300 passengers is small enough to make guests feel truly pampered and large enough to provide a wider range of amenities then smaller capacity rivals. The Concierge frequently arranges in-port experiences that go far beyond the norm. Culinary programs in small settings are featured on many itineraries. Like each of the top three lines, Silverseas is trying to offer more casual dining options. But this is still the most formal of the top lines. Don't consider Silverseas if you are terminally young, hate dressing up, or are uncomfortable traveling with economic royalty. This is the line of champagne and caviar, of lux dreams realized.
New dress rules have been announced for the flagship, Silver Muse that indicate that Silversea has no intent to steer away from its dressy and more formal image among the five-star brands. Muse guests have been informed that:
After 6pm in public lounges and restaurants: no open-toe shoes, denim shorts, athletic wear/tennis shoes, t-shirts, midriff tops, or sundresses.
First and last evening: all restaurants and indoor lounges are casual attire.
As per their intimate settings, the following restaurants require a reservation: Kaiseki, La Dame and Silver Note
Informal attire is requested at La Terrazza, Kaiseki, Indochine and Silver Note
You may dine in casual attire at Hot Rocks and Spaccanapoli
Consumers are seeing new pricing strategies and some changes to the on-board product. This has already started to happen with a new, massive discounting program that will include more then 50 sailings at two-for-one rates.
IMPORTANT UPDATE:    In June of 2018, it was announced that a majority stake (66%) in Silversea had been purchased by Royal Caribbean Cruise Line.  The discussions began in 2017 with both lines reporting unusually high earnings. Royal Caribbean has long sought an upscale, 5-star line to accommodate guests seeking smaller luxury cruise experiences. Royal Caribbean gains control of a line that includes five luxury ships, four expedition vessels, and two luxury ships on order – the Silver Moon in 2020 and the Silver Dawn due in 2021. It is estimated that Silversea is currently carrying about $500 million in debt but most analysts are projecting an explosion in the luxury expedition category, where Silversea excels. Those who follow the industry's financials seem to feel that Royal Caribbean got more than a fair deal as the $1 Billion price tag is about the cost one new RCCL mega-liner.
Each of Royal Caribbean's competitors in the mass market, Carnival and NCL, have purchased five-star competitors of Silversea. Carnival owns Seabourn and Norwegian Cruise Line owns Regent Seven Seas, For that reason, Silversea has long been an acquisition target. Silversea was privately owned by the Lefebvre family based in Monte Carlo, The deal with Royal Caribbean came at a time when Silversea was seeking capital funding for expansion and reduction of debt. This could very well be one of those rare win-win situations. Royal Caribbean had already initiated a successful 50-50 partnership with germany's TUI Cruises. RCCL also acquired Azamara Cruises which it has operated as a separate upscale sem–inclusive line using ships formerly belonging to Renaissance Cruises.
Silversea's discount programs have been rather successful. Of all of the five-star lines, Silverseas has made the most significant commitment to market its cruise products abroad. Currently, just over 50% of Silversea's guests are non-Americans. This should be an important factor as guests choose the degree to which they would like to vacation in an international environment.
"We had dinner the first night with a lovely couple. My husband and I thought he owned a sailboat but by the time dessert arrived we had figured out that he owned a fleet of tankers. That, I suppose, is Silversea."
 "Having sailed on each of the top three lines, we have decided that Silversea is best at providing an atmosphere of total luxury with a Concierge staff that really is willing to personalize the cruise experience ashore. We were able to set up a personalized itinerary with a private driver in Monte Carlo on no more then one days notice."
"The two formal nights on a seven-night sailing out of Istanbul struck us as just about right. We don;t know why this line is always portrayed as sailing with a bunch of primping penguins."
"What none of the travel books on cruising tells you is that Silversea actually creates its own shore excursions, operates them with smaller groups, and stays away from mass market sightseeing. That alone, is worth the price of admission, along with all of the other things we love about the line."
"We had a great time on our recent cruise on the Whisper, don;t get me wrong. But we felt that ship was not as elegant as what we had experienced previously on Silversea. The lectures were wonderful. The Chef's lecture series was a great idea but the equipment didn't work so she had to speak without actually demonstrating. The toilets didn't work properly for several hours. We had great difficulty securing reservations at the small, specialty restaurant. It was a great cruise but there were these annoying problems."
"In a nutshell we were very disappointed with Silversea. And frankly we feel a little 'ripped off' by the experience.
Food: Boring, overcooked, lacking flavor. Could not wait to get off and eat elsewhere whenever we had the chance. The food in the specialty restaurants was much better on Celebrity and Royal! Don't know if that's still the case but that was our yardstick. Bottom line is we did not look forward to our meals on board after the fourth day! I could write several pages about the food but trust me – it's not good.
Service: Great butler. The wait staff however was all over the board. A small number of veterans were mostly good. Then it seemed like about 50% of the staff had not been trained. Didn't know even the basics like standing aside when a guest walks in their direction. At 6-2 I felt like I needed to bull my way through sometimes!
Ship: Deck space was too small on sea days with our capacity at only 385 / 415. Limited chairs, towels and service. Smoking allowed on the whole port side of the pool deck which polluted large areas. Cigars smoked on many varandas which sucked. They also did not enforce "no cigars" on the aft pool deck and we had sore throats 3-days into the cruise. All the public rooms had low ceilings and the decor was rather frumpy. Very bad Musak was canned into many spaces.
We meet about a dozen travel agents onboard and they all agreed they'd been hearing bad things about the food and service on Silversea for the past year or so. We have agreed not to take another chance on any cruises, expect possibly The World. At least in a resort or hotel you can escape bad food and/or service!
Summary: 3-star ship pretending to be a 5-star."
"We like the larger ships in the fleet, the Silver Shadow and the Whisper, carrying 388 guests. This seems to us the perfect size. We wonder about the relationship Silverseas with Relais and Chateaux. It would be easier to understand the approach to food if we could be in the hands of a great celebrity chef. My husband loved The Humidor with its great sofas, good wines, and "enticing" selection of cigars. He met moire people sitting in there then I met in the Spa.""Just got off the Wind after its $20 million dollar refurbishment. I thought it was a beautiful ship before – now its really nice. The cabins are all new and we love the new Observation Lounge. This has to be the best cruise line on earth."
"We wonder about the new 60% off Silversea deals and the kind of crowd will attract. We noted that Le Champagne is now carrying a surcharge for the wine tasting dinners. That combined with the staff changes, makes us feel that we will try Seabourn or Regent."
AN EXCLUSIVE CRUISETRUTH CERTIFIED INSPECTION REPORT: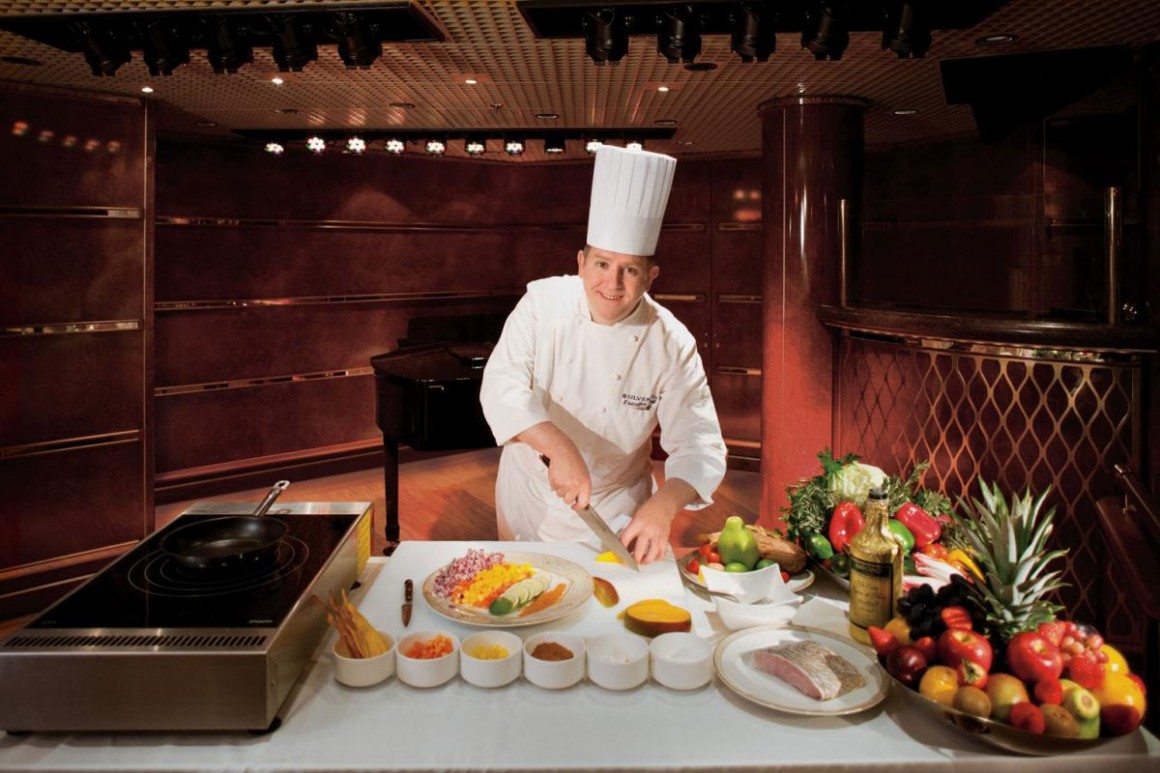 Silver Spirit Bridgetown to Buenos Aires
"We completed our latest Silversea cruise a few weeks ago.  As always, we enjoyed it, and will continue to cruise with Silversea. I have to say, though, that in my estimation the line has gone from an A to an A-.  The following observations, none of which are 'big deals', and maybe I'm just getting more finicky in my old age, but here goes:
There are now two hamburger choices on the dining room dinner menu every day.  Nobody sails Silversea and pays their prices to have a hamburger at dinner in the dining room.  Others commented on this as well.

The dining room lunch menu only changes every three or four days.  It used to change every day.

They used to offer petit fours and sorbet at dinner each evening.  Not once on this cruise.

The tours we went on were, in general, poorly organized.  Example:  Some tours required two buses, one you board in the terminal, the second once outside the terminal.  Silversea provided a bus schedule, say every half hour, but didn't communicate that there would be two buses or that the schedule was for the outside (second) bus.  Therefore, many people got to the second bus late

,

and then had to stand around for nearly a half hour.  There was a lot of complaining about this.  Another example:  At one port a tender to the ship only ran on the hour. The tour bus returned to the pier 10 minutes late for the tender, so nearly an hour to kill. The bus had meandered around town showing a few "extra" sites, and could have made it back to the pier easily in time for the tender.  The Silversea rep on the bus said, don't worry, another tender is coming right away, not true, then took off to, I guess, do some sightseeing.  People were really furious about this lack of coordination.

Staff used to make a genuine effort to learn your name and to use it, to be friendly.  Not so much, it seemed to us, anymore.

We have always, at least for last ten years, been invited to a dinner with one of the ship's officers.  Not this time.  Another couple we met, long time Silversea guests and also in a Silver Suite, had the same observation.  We don't need special pampering, but it was a nice gesture, a way to recognize some of their better customers, and made for an interesting, enjoyable dinner.

On every previous Silversea cruise, there was a captain's farewell, the highlight of which was that the entire crew would parade around the theater or deck, depending on where it was held, guests applauding to recognize the crew, and we always thought it was a nice touch.  They would also usually, as part of this, show pictures of various passengers taken during the cruise, which was kind of fun.  No such farewell on this cruise.
So again, nothing that would preclude us from sailing with Silversea in the future, but I feel that what they refer to as "The Silversea Experience" has been somewhat diminished.