COMMENTS ABOUT OUR SERVICES FROM THOSE WHO KNOW US BEST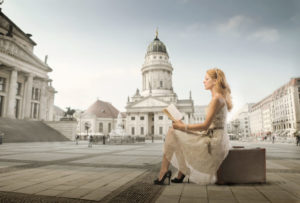 THE WORLD'S LEADING CRUISE LINES AND TOUR OPERATORS:
"You should know that there are only a few people whose one-word names are known to all in Africa at Micato – Madonna.  Bono.  Rihanna.  and Richard.  (That's Turen, not Branson!)"  –  Dennis Pinto CEO Micato Safaris
"Richard Turen and Angela Turen and their team are an invaluable resource for travelers and great partners for us here at Crystal River Cruises. They have an incredible wealth of knowledge of the nuanced details of only the best travel companies.  More importantly, they spend time building relationships with their clients to learn their wishes and desires so that we, as travel suppliers, can deliver the very best to their clients.  The results are vacations that are perfectly tailored for every traveler – a philosophy that is central to the Crystal River Cruises Experience, where luxury is personal.  We are proud to work alongside the Churchill & Turen team and are always confident that our guests are in the very best hands." – Walter Littlejohn, Vice President and Managing Director, Crystal River Cruises
"We love partnering with Churchill & Turen as they are always focused on ensuring they are curating memorable, customized and unique experiences for all their clients.  When you think of the investment of time and money dedicated to these experiences, you want to ensure you have advisors as good as the ones at Churchill & Turen ensuring you are maximizing that investment." –   Jason M. Montague – President and Chief Executive Officer Regent Seven Seas Cruises
"Seabourn has been a proud partner of Churchill & Turen for years.  Richard, Angela and their team spend the time to understand their clients – their past travel experiences, their future aspirations, their likes/dislikes, and then match them with the perfect sailing on the perfect cruise line.  Their in-depth knowledge of the luxury cruise lines, their commitment to their clients and their level of professionalism are second to none." – Chris Austin, Senior Vice President, Marketing & Sales Seabourn Cruise Line
"Angela and Richard –  Congratulations on achieving the million dollar revenue mark with Crystal Cruises in 2019.  This is truly impressive growth and I am thrilled and truly appreciate all your efforts and partnership.  I know your business model is truly unique and wanted to personally thank you for entrusting your clients to be our guests. I am at your service if there is anything I can do to support your efforts – Carmen Roig – Crystal Cruises Senior Vice President of Marketing & Sales
THE NATION'S MOST RESPECTED TRAVEL MEDIA SOURCES:
"Life is good for Angela and Richard Turen, founders of Naperville, Ill.-based Churchill & Turen. "As we approach the 28th anniversary of our business, we still look forward to going to work every single day," said Angela Turen. The husband and wife team combined their industry skills – she worked as a tour manager for Abercrombie & Kent and he was a cruise executive – to create a travel company designed to transcend that of a standard brick-and-mortar travel agency. "We launched our new vision of a travel firm laser-focused on upscale vacation planning," said Turen. "We both knew we did not want to open a [typical] travel agency, so we tried to create a business model that was more focused, more upscale, more selective and more enjoyable." – Claudette Covey Travel Plus Magazine
"Looking for unflinchingly honest advisers who know the pros and cons of each port, can help you choose the optimal route, and will customize shore excursions (especially ones for foodies) to make the most of your time?  You need Richard And Angela Turen, especially if you're bound for the Mediterranean or the Greek Islands or are considering Azamara Club Cruises, Crystal, Oceania, Regent Seven Seas, Seabourn, Sea Dream Yacht Club, Silversea, and/or Tauck.  The Turens can advise on nearly every ship on Europe's waterways—which have the biggest cabins or best culinary program, which will take you past the most impressive castles or picturesque villages—and can arrange for private sightseeing in a number of ports along your route, from wine tasting in the Rhône Valley to a horse-drawn carriage tour of Vienna (minimum price per day for two people".  Consumer Travel Editor Wendy Perrin for Conde Nast Traveler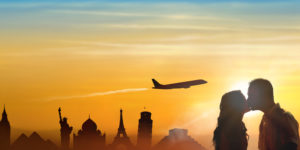 NOTES FROM CLIENTS WHO HAVE USED OUR SERVICES:
"We are so honored to be associated, in our very small way with Richard, Angela, and youir amazing team!! Barry and I have nothing but the MOST precious and fondest of memories you helped us realize with your devotion to creating journeys beyond our imagination. KUDOS and to many more awesome journeys! – Phyllis E. 
"Congratulations to Angela and Richard in receiving the Travel Advisor Top Production for the 4th time from Virtuoso. I know why. You give honest advice and great customer service. Thank you for being you." – Tim P.
"Well done Richard and Angela. After working with you and your team over the last 16 years, its easy to see why you continually win this award, It's been a real pleasure having you as our travel advisors. Keep up the outstanding work." – M. Pearman
"Congratulations to you both, what a wonderful honor. You and your entire staff shows such a warm interest in all of your clients and it shows. A warm and heartfelt thank you for all you do." – B. Tis
"My family and I had a wonderful time in Europe.  From start to finish, I could not have asked for a better vacation.  As you said, even the weather cooperated with us, only a little rain on two of the days.  The Waldorf in Amsterdam was an excellent place to start off the vacation with outstanding service and a beautiful location.  Everything onboard the Crystal Debussy was better than I could have hoped for.  Great service, accommodations, food, wine, etc.  With an age range in our group from 18 to 70, I was worried not everyone would be happy the whole time, but this was not the case.  My wife, kids, and parents, all had a blast.  I am blessed that my parents are still in good health (and my kids still tolerate me) and we were all able to enjoy this trip together." Thank you for your service, guidance, and recommendations and please pass along a special thanks to Carla and Britt for ensuring all of the details were covered to make this trip as successful as it was.  I have officially used up all of the adjectives for "excellent" in this email, but I can't overstate what this trip meant to me."  – Steve D.
"I am embarrassed to be writing you a note of thanks that is 2 1/2 years late, but I have been thinking about it quite a bit and finally found your e-mail this evening after searching for it for some time.  You were kind enough to arrange a beautiful cruise for us in October of 2016, and I have to tell you that it was one of the highlights of our marriage. You and your team really provided us with a vacation that we will never forget and it was as good, if not better than you had described.  I hope that you, your wife and staff are all well and will look forward to speaking with you again in the future if we are able to enjoy another cruise one day.  In the meantime, you and your firm are frequently referred to our friends and acquaintances who are hoping to have an experience like the one we had.  And I cannot thank you enough for this. Wishing you and yours all the very best." – Eric C.
"Many, many congratulations and best wishes. I think we have known ands travele3d under your wing for 20+ years. You have helped us have amazing travels and memories. Looking forward to many more years and travels under your guidance." – Nancy and Dan M.
"I just wanted to thank you for being so on top of everything. You are all such a great example of why an exceptional travel agent is so worthwhile – you answer every question timely and thoughtfully- I know our Africa trip will be great!  Thanks again for helping us to navigate through all of our many questions. We really appreciate it – and you.!"  – J. Bergen
"Hey Gloria!! We wanted to let you know that we had an AMAZING trip!!! Thank you so much for all of our arrangements and everything that you put together for us!! You guys are definitely first class all the way, and we appreciated everything!! And I mean everything!!!  We loved AMAWaterways!! Wow, what an awesome and impressive operation they have!!! We met so many people and loved the size of the ship. Keith and I were the youngest people onboard, but it was no big deal. We met three other couples (none of us knew each other) during the orientation meeting before we set sail, and we all instantly bonded. We ended up having dinner every night at a table for eight, eating dinner at the Chefs Table together, doing the same excursions, and just had fun sitting together in the lounge at night. It made the cruise so much fun! We even learned how to navigate by train successfully once our cruise was over!! I would have to say our favorite place was Lucerne!! It was gorgeous!   We would love to schedule another river cruise for next fall if it's not too late—possibly one on the Danube. Thanks again so much for everything, and we look forward to continuing to work with you again!"– MaryLee J.
"My husband and I just returned from a Mediterranean vacation planned by Richard Turen. It was a wonderful and unforgettable experience.  His professionalism and responsiveness was evident from the onset. He and his staff were available at all times for all questions and requests, large and small. His extensive knowledge, insight and desire to personalize the journey truly set him apart from any other travel professional I've seen or heard about.  My husband and I were very specific about our priorities and Richard put it all together quickly, efficiently and without a hitch. Our plans included a flawlessly planned Regent Seven Seas cruise with some time in Athens post cruise. With Richard's help, my husband fulfilled a lifelong dream of visiting the National Archaeological Museum and the Acropolis with an archaeological expert/Greek historian which made this trip that much more meaningful.  I can't wait to plan another vacation with Richard's help and would recommend his team to anyone I know. We can't thank him enough."  – M. Hadden
"Hi, Angela –  We are back from our cruise and getting back to a normal schedule, but before time gets away from us, we want to let you know that it was a wonderful experience.  Thank you for all you did to help make it an "over the top" vacation.  The Royal Suite was truly royal – the best spot on the ship!  And although there were changes between what we experienced 10 years ago and what we experienced this year, it was still wonderful.  The ship's crew is truly in a class of its own, contributing to the extraordinary experience the passengers enjoy.
Upon return, in talking with friends about this experience, we have good friends who have indicated a desire to join us on our next voyage.  We are jointly talking about doing an eastern Mediterranean cruise in the summer of 2021 – one of the shorter cruises since this will be their first cruise ever.  We'll get back to you as we narrow down choices.  We'll be sure to have them book with you as well. Again, thank you for a most memorable experience!"  – Mary Ann and Chuck E.
"I will always remember your kindness and personal interest in helping us experience France while celebrating our love. May you be blessed tenfold for your good heart." – Marti H.
" We have certainly enjoyed all of our travels together to wonderful places and getti8ng to know so many wonderful, new friends over the years. So many fond memories of being part of "The Turen Tribe". The trip to Ireland was over the top. I have now decided that I want to come back Irish instead of Italian. Thanks so much for the wonderful trips." – Sally and Sam Kinneston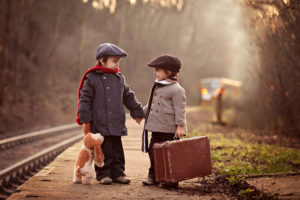 "It is with pleasure that I explain to you why Mr. Richard Bruce Turen's name should reside or shall I say preside on the "Conde Nast Traveler " 2019 list of travel specialists.  When one hears the name Richard Turen one smiles.  After having traveled with Richard and his gorgeous wife Angela on a number of trips, my husband Ron and I invoke the name Richard when answering amusing questions such as "that sounds like something Richard would say" or "Richard would like that" or even "I'll bet Richard knows."  Because my husband and I  began using Churchill & Turen for travel recommendations and arrangements more than twenty years ago,  to detail why he is the best of the best comes with ease.
On a 2018 holiday to Ireland, one of our stays was at the elegant Ballyfin Demesne where Mr. Turen secured The Sir Charles Coote Room with its famous marble "sarcophagus bath", a soak of fantasies.  We were not entitled to that room based on our payment but the Turens went ahead and assured us of that upgrade.  Additionally, the Sir Charles was on the first floor, situated away from other sleeping rooms which provided us with the most privacy available in a "hotel".  We were thrilled with the Charles Coote and were amazed by its luxury.
Many dress sizes and hair lengths ago, we barge cruised through France before anyone else had heard of such a thing.  Although wining and dining aboard the small vessel was delightful due to the chef and sommelier's use of indigenous foods/wines, Richard took us to our first Michelin star restaurant, Lameloise in Chagny.  Not only did he recommend what to order, he treated us to our meal.  When we were allowed in the kitchen to learn technique from the world-renowned chef, Jacques Lameloise, I felt tears in my eyes.  Why you ask?  Because I knew that that moment could never be recaptured.  The feeling was one of incredible joy . . . a perfect moment in time . . . and that moment occurred because of RBT.
While traveling along the Amalfi Coast a few Junes ago, he did the same.  He hired a driver to take us to the Michelin star rated restaurant up the coast.  We enjoyed a romantic dinner sampling the finest selection of fresh seafoods and veal, excellent wines of Italy and naturally, Italy's forza del destino . . . cookies, cakes and espresso.  What a memorable evening thanks to our knowledgeable and worldly Mr. Turen. An absolute tour de force, the glassatura sopra la torta is how Richard arranged for us to attend a private birthday party at the Belmond Grand Hotel Timeo while on a recent Regent Seven Seas Mediterranean cruise.  The party was a surprise so it was necessary to secure many details in order for us to arrive without giving it away.  We received private passage from the ship and arrived in our Felliniesque attire to greet the birthday boy and savor the sunshine on a balcony view of the Med.  Life does not get better than that day, large sunglasses, portrait hats and all.  Sorry, we don't smoke.  That would have achieved the final detail of the picture. Need I say more to convince you that Richard Bruce Turen not only goes the distance but performs his job with such élan, such flair, such attention to detail in a way unheard of with other travel specialists.  May Richard continue a long and storied career along with his Angela in planning vacations that defy anyone's dreams." – P. Beata
"Churchill & Turen organized a week tour of London for my 60th birthday with all my siblings and spouses. There were 10 of us and we just had the most fabulous experience. They worked with Noteworthy in London and between my requests and their suggestions an itinerary was devised which was absolutely perfect." –  L. Block
"We are pleased that Angela and Richard Turen are on the  list of top travel specialists for riverboat cruising.  We are just home from a wonderful trip of a lifetime to Prague and then down the Danube to Budapest on AmaWaterways new AmaPrima ship. It was better than we imagined it would be.   Churchill and Turen's attention to detail assured our travels would be smooth with no unpleasant surprises. You made a good choice when you added them to your list."  –  Jim and Diane M.
"I wanted to say how much Richard Turen has changed our travel experiences. We have travelled extensively for over 40 years, and about 3 years ago we started working with Richard Turen. We selected his name from the Conde Nast magazine list of best travel agents, and have been working with him ever since.  In the past 3 years, Richard has arranged the following trips for us: Panama Canal on the Radisson Seven Seas Mariner, Greece & Turkey on the Radisson Diamond, Alaska on the Mariner, Cape Horn on the Crystal Symphony, the Mediterranean on the Silversea Silver Cloud, and an Atlantic Crossing on the Queen Mary 2. Richard was able to quickly understand our interests and preferences and then suggest and design trips that were a perfect match for us. We especially appreciate his 60-minute telephone briefing two weeks before our departure. I always take notes on Richard's suggestions for restaurants and excursions, and then I review my notes after our vacation is complete. Richard's suggestions have been spot on, and have greatly added to making customized trip where disappointments are minimized. Richard has alerted us to many lovely villages, wonderful cafes, an d unique events that we would have never found on our own. His expertise, taste, and judgment are invaluable. I had no idea that a travel expert could enhance travel so much!" – A. Martin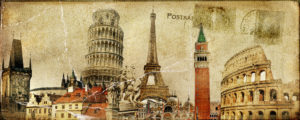 "I have read your magazine for many years and have used several of your top specialists for planning a number of different trips. The results of working with these professionals have varied, but I had not ever found a travel specialist that truly seemed to understand what I was wanting and needing from my experience, until I read about Richard Turen, and began a relationship with him and his staff.   Richard takes the time to truly hear, sort out, and remember what a client's priorities are for their vacation experience. We just returned from a 2 week trip through Italy to celebrate our 25th anniversary and our daughter's graduation from high school. Our trip was smooth, without a glitch and exactly what I was hoping for. In many ways, it surpassed my dreams and expectations. Richard works with a wonderful network of people, all of whom took care of us every step of the way. It is clear, he has wonderful relationships with the hotels we stayed in (Hotel Caruso, The Four Seasons Florence, and Villa d' Este) because each hotel went out of their way to make our experience magical. From the rose petals on the bed and floating candles and flowers in the tub in Ravello, to the General Manager welcoming us personally in Lake Como, we were made to feel like valued, special guests of each property. I'm sure this is due to the relationship Richard must maintain with his contacts. Our rooms also were consistently upgraded with premiere locations and views.  Our itinerary was perfect- he gave us a balance of everything I had touched on with him in terms of what was important to my family. The people who were there to make our trip spectacular, our guides, our drivers- even the captain of our boat in Capri- were warm, fun, and knowledgeable. Our contact in Italy, Jen, who worked with Richard, was available, and responsive for whatever we needed.  In all, I have to say, that Richard's warmth, his passion for travel and his wonderful hard working staff all combined to make this a trip of a lifetime. I wanted to share my experience with you as someone who recognizes the value of a truly committed travel consultant. Churchill and Turen is a gem and I look forward to a long working relationship with Richard." – D. Alper
"My husband and I were looking for help in booking a cruise last year, and we found Richard Turen. Since we had never cruised before, we needed lots of guidance and assistance.  We found that Richard and his staff of travel consultants have been extremely helpful and have always been able to answer our questions completely. Having just returned from a wonderful Mediterranean cruise, we couldn't be more pleased. We cruised Regent Seven Seas, the Mariner ship, and found her to be wonderful. Just what we wanted. Richard did have us complete a questionnaire before he recommended a cruise for us to see what would fit our needs. We loved the size and culture of this ship. Needless to say, we want to cruise Regent again, and also would like to visit other parts of the world. Richard will definitely be our travel advisor. We couldn't be happier, and look forward to future travel plans with Richard." – W.K.
"I just wanted to share with you our immense pleasure at working with Richard Turen of Churchill and Turen, over the past few years, We had subscribed to Conde Nast Traveler for a long time, so several years ago when we thought about booking our first ever cruise – to Alaska – we read with great interest the cruise issue. Based on their recommended travel agents (of whom I called several), we opted for Churchill and Turen, and found them kind, patient, conscientious, and more affordable than other agents. Though we live in Utah, dealing with their Illinois office has never been a problem.  We have now booked six cruises through their company, and the services offered now are as attentive, pleasant, personal, and economical as when we were brand new clients. I have referred Richard to other friends as well.   Recently when a scheduling conflict necessitated our changing a February cruise on Regent to an earlier date, Richard handled everything VERY quickly, and was able to save us a good deal of money for the change process. I cannot imagine ever using another travel agent. My only hesitance in posting this note, is that I don't want to see him become TOO popular!" – B. Goldstein
"Just a note to say how much I enjoy your columns in Conde Nast and I also want to give you some feedback on Richard Turen. We have used him on three trips and cannot tell you how special he is. He is very honest and informative and is always available, even on weekends.  On a recent trip to Turkey, our flight was canceled and we experienced a 24 hour delay.  This was on a Saturday. He received my "panic" call and immediately rescheduled flights and hotel reservations in Cappadocia. Also on a cruise on the QMII, he was able to upgrade our 500 square foot stateroom to a magnificent 1500 square foot duplex.  He's definitely worth his weight in gold.   Thanks again for your columns." – Sue and Joe Joyce
"When my wife and I decided to travel to Europe this year, we knew our regular agent was not qualified to assist us and we needed a travel professional who was well versed in European travel. I picked up one of the older CN editions and read through your list of recommended travel agents. We ended up interviewing four top-rated individuals, all very qualified, but one, in particular, stood out heads above the rest! We choose Richard Turen, not only because of his vast knowledge of European travel in general but because he took a significant amount of time to understand our needs and then made specific recommendations based upon our discussions. Accordingly, I really never understood just how bad our regular agent was until we started working with Richard!  He truly sets the standard by which all other travel agents should be judged against and dramatically raises the bar of what a travel professional should do when designing a trip for clients.  Richard Turen is a true professional who stands out in an industry full of mediocrity and his clients are the beneficiaries of his experience! He is a "world class" travel agent! Thank you for this wonderful referral." – A. Geller
"Just wanted to add my kudos to Richard Turen's talent for making sure every detail of a vacation is perfect. He insured we had the best guides and told us where we should and where we shouldn't invest our travel dollars. He was the best investment we made! Excellent, Excellent, Excellent!" – S. Schlosberg
"My husband and I saw an ad about Churchill and Turen travel agency and took notice. We had used another agency for the last 7 years but felt as though we weren't getting the attention we wanted to book our trips. We were planning a 2- week family vacation to Africa or Europe and simply could not get our calls returned in a timely manner. We knew it was time to switch agencies so the Conde Nast recognition of Churchill and Turen caught our eye. From our very first phone call we knew we were in great hands. Richard is extremely knowledgeable and so approachable. He wanted to put together a great trip for us and he succeeded with flying colors. He checked in with us several times prior to our trip and the information he provided was vast and all-encompassing. Richard never makes you feel like he is rushed and regardless of where he is, he made himself very available. It was a pleasure working with him and we look forward to planning our next trip with him." – P. Brottman
"When browsing through your magazine, I found contact information for Richard Turen; he was listed as one of your Travel Specialist; travel agents for Italy. I was just starting to plan a honeymoon to Italy so I called him. In a word, he is truly the Top Travel Specialist; but not only for Italy; for just about anything travel related! In one of our first interactions, we were in the Caribbean and not happy at our hotel. I mentioned it in passing in an email to Richard and he immediately offered to help us out and move us to a new hotel. Not only did he move us to a hotel that met every expectation, he made sure that our treatment was VIP in every way. He also just recently organized a trip to Istanbul for us and he did an absolutely fantastic job for us. He steered us away from one hotel (where we thought we wanted to be) and to an alternate that now having been there, was clearly the best choice. The tours he arranged were fantastic and the transfers were like none we have never experienced before. He is always helpful, extraordinarily knowledgeable and has really augmented our travel experience.  Needless to say we can't wait for our honeymoon in September to Italy! Thank you for listing him as one of your best; he truly is!  – C. D.V.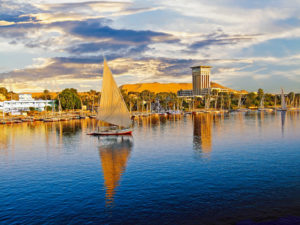 "Angela, Your support of your clients is so wonderful! Thank you. A&K has really been over the top trying to go beyond to make me and my boys happy and have the best time. There have been surprises around every corner. Your influence is great and they really care about making us all happy. It has been wonderful. Thank you again!  Hope you are enjoying a lovely Fathers Day celebrating Richard and the other men on your lives. We are going to go have a drink at the banks of the Nile (because we can!). PS They asked me to have you let them know you heard from me. 🤗 – Stacey P.
"Wow!  Bob and I thank you from the bottom of our hearts for all your work!  This is above and beyond, and we so appreciate it😍" –  Susan W.
"Having returned to reality last evening arriving home after our greatest adventure, I had to take a moment to just say 'thank you' for helping to arrange this amazing trip.  The AmaCerto was beautiful and although the Danube was far from blue and quite uncooperative, the trip was a dream come true.  Everything AmaWaterways touched was genuinely first class.  Starting with the airport transfers, to the ship and her crew, to the cruise director, to our stateroom, to the tour guides and equally important the fine dining – truly felt first class.  The cities along the way were magnificent and I was absorbing as much of the history and culture as possible – but was often too captivated by my surroundings to fully comprehend.  The unprecedented drought had its impact on the cruise but even with that, the company has reached out to compensate for that.  Truly remarkable gesture on their part.  It was a fairytale come true for us. 
Even for the inexperienced travelers that we are, with your assistance and that of Cranky Travel with their monitoring of our flights and updates at every connection – we felt totally relaxed and had the peace of mind knowing that everything was taken care of and planned out for us by real experts. We can't thank you enough. The good or bad news is that we are now spoiled and now know the right way to plan travel in the future.  River Cruising is quite special. " – Joe and Maryclaire F. 
"Finally, have a moment to write after our fantastic trip and a whirlwind upon my return to work! Thank you for helping us put together a wonderful journey.
Our stay at The Westbury provided an exclamation point to our Ireland trip, with the surprise accommodations in the Presidential Suite creating an over-the-top experience.  I believe we were the last guests prior to Taylor Swift's arrival. Hope she liked "our room"! – Alan K.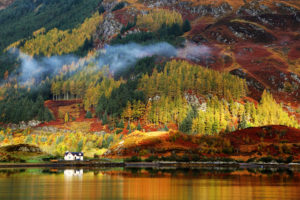 Guests from California comment on their Churchill & Turen Custom-Crafted Vacation Experience and
"Skibo Castle was very special…the drive in from the Gate was most impressive with its arbor canopy…we were greeted at the entrance of The Castle by a kilt-clad Laddie with two drams of single malt—a wonderful greeting indeed!
People at Skibo were very hospitable and our room on the 3rd floor of The Castle was lovely…quite large with a large bathroom with all the modern needs and a view that was wonderful looking out on the grounds…7,500 acres…the weather was kind so we took our time to take pictures of the grounds and tour a bit in a golf cart they assigned to us…dinner that night was held in the casual confines of the Golf Clubhouse which was very nice and everyone made us feel at home…went back for some wonderful songs from the piano in the salon at the Castle …
The next day we were awakened by their Bagpiper—great alarm !! We did the Quads in the backwoods of the grounds which were quite thrilling and we had some good laughs… when we came back to The Castle, we were invited to take a tour of the grounds in one of the Castle's Range Rovers… the driver said that we should start at the Main Gate and drove us out there where *she* spotted something ahead and said, "Oh, Look a beautiful Horse and Carriage, somebody must be getting married !".
Our driver asked *her* if she would you like to stop and take some pictures of the Carriage and *she* said great… as the driver assisted *her* out of the Car, he said, "Madame, your carriage awaits You !!!. *She* said, "What?" and she looks at me, and I said," I thought it might be nice to take a wee ride this afternoon". She was flabbergasted.. the Carriage was beautiful, ebony wood with red leather, two matching beautiful Black Stallions and a Driver with Top Hat and Formal Coat with his Assistant, a Lassie, formally attired as well…it could not have been better…Perfect Execution—Hollywood could not have done it better…and, *she* just kept shaking her head in disbelief…we headed back to the Castle and the arbor canopy was beautiful above our open carriage…everyone came out from the Castle and waved …it was truly unforgettable…we then proceeded down another path out on a narrow peninsula with a small Loch on one side and a large Loch on the other…this trail took us out to a Tented Gazebo where a kilt-clad Lassie was waiting with Champagne and a silver service for lunch…it was perfect…Simply Perfect !!!
You have done wonderful moments for us but this was "Truly Out of this World"—a perfect birthday surprise celebration for *her* !!!
After lunch, we chatted with the Driver/Owner of the Horses and Carriage.. and, I asked him "are you from the neighboring area…Inverness?.. he said, No, I am from Central Scotland… about a 4 hour drive away… he loved doing this for us and was a great gentleman… he drove us in the carriage out to the Golf Clubhouse where everyone came out to greet us with a wave…it was quite grand !!
We then toured through the woods and countryside of the Castle's estate and wound up back at The Castle…truly a wonderful afternoon that we will never forget…Thank you, Thank you !!!
Dinner that night was another surprise…and was special as it was held in Andrew Carnegie's private office with its wood paneling and wonderful windows on the grounds… the piano player accompanied us with all our favorites and the service was most congenial and the meal was outstanding !!! A Great Topper indeed !!!
*She* did the Spa the next morning which was exceptional and I visited a great distillery nearby,The Dalmore…we had a nice lunch at The Golf Course and then were driven down by a Skibo driver to Inverlochy Castle…a wonderful drive along Loch Ness…great scenery…we arrived at Inverlochy in good weather and immediately went out to tour the grounds…our Room at Inverlochy was grand..the welcome there was most accommodating…we had a wonderful dinner that evening…
She said:
"I thought we had seen the best and then we drove into the grounds of Skibo Castle. Wow! There are no words to describe your first impression. You can only feel! What a privilege to spend time there. A true gift. Andrew Carnegie must have known what a special spot he had. Magnificent. 
I thought it could not get any better but it did. When arriving into our beautiful room, there was a package of the softest and most wonderful cashmere throw. I was totally taken back. I will always think of my stay when I throw it over my lap to curl up in a chair this winter.
When we arrived back to the castle the next morning from our off-roading, the castle hostess told us there was a car waiting to take us on a tour of the estate. I thought "ok, here comes the sell job on becoming a member". So our driver, Allen, took us out to the main entrance to start the tour right. There sat this magnificent carriage all decked out with its finest. I asked if I could get out to take a picture. Allen came over, open my car door, and proclaimed, "your carriage awaits, my lady". Stunned!!!!!!!! I looked at *him* and asked what was going on. He proceeded to tell me of the surprise you and he cooked up. This was a surprise that no one could top. To make me feel like royalty was unbelievable. And to see the grounds in this magnificent carriage was something I will never forget!!!!!!! All the staff came out from wherever they were to see and wave.  I am still in awe of all that you did to make it happen. Amazing. And there was lunch in the glen with silver, crystal and white table cloths! A chick flick that no one could have written better!!!!!!!! I could go on and on…" – Chuck and Teri K.
"Being recently retired my wife and I wanted to plan a celebratory European cruise with some before and after land travel
Having read your travel specialist article I contacted Richard Turen at Churchill and Turen. It was probably the best travel decision I ever made in over 40 years of travel.  I cannot say enough about Richard and his entire staff.  They were absolutely wonderful!  We just returned from 3 days in Rome, a 7-day cruise on Sea Dream Yacht through the Greek Isles and 2 days in Istanbul.  It was without a doubt the best travel experience of my life.  Everyone was wonderful, guides, drivers, the hotels, and of course the cruise.  Richard has well earned a new customer, although he actually makes you feel more like a client, for life.  Thank you so much for including him on your specialists' list.  –     Bill. W.