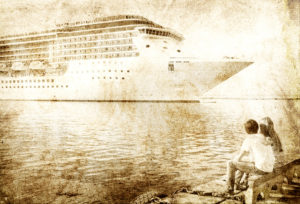 CruiseTruth.com, along with our sister consumer sites, www.traveltruth.com and www.riverboatratings are the only major consumer travel site that do

not accept advertising, complimentary travel,  or financial support from any cruise line or supplier.
Ratings Last Updated: February 12, 2022
CURRENT INTERNATIONAL RANKINGS OF THE WORLD'S TOP TEN CRUISE LINES
# 1 –  HAPAG-LLOYD
# 2 –  SILVERSEA CRUISES
# 3 –  REGENT SEVEN SEAS
# 4 –  RITZ CARLTON YACHT COLLECTION (PROVISIONAL: TO BE DETERMINED)
# 5 –  SEABOURN CRUISES
# 6 –  SEA DREAM YACHT CLUB
# 7 –  PONANT CRUISES
# 8 –  OCEANIA CRUISES
# 9 –  VIKING CRUISES
#10 – PAUL GAUGUIN CRUISES (PONANT DIVISION)
TO BE EVALUATED:
RITZ CARLTON YACHT COLLECTION

ATLAS CRUISES

EXPLORA JOURNEYS
Our ratings are based on our own independent inspections, reports from our specially-trained team of CSI Inspectors, and the best quality evaluations available worldwide from both the consumer and cruise industry trade press. Our standings and scores are updated regularly to include new ships, onboard policies, and product enhancements. Cruise lines do not know when they are being inspected and we do not accept advertising or compensation in conjunction with our product ratings. All evaluations originate from sources known to us. All are filtered for accuracy.
There are some recent developments and trends that have not been widely reported in the press. This is some of what the ads won't tell you.
In order to maintain pricing parity in the Caribbean and elsewhere, the larger, mass-market ships have been under enormous pressure to dramatically increase onboard revenues. This has resulted in nickel and dime pricing for many items previously included in the cruise price such as bottled water wine tasting's, and crew tipping, (Some lines automatically charge $10-$14 per person per day to guests shipboard accounts)

Sadly, the world's fifth highest-rated cruise line, Crystal Cruises, is no more. The parent company Genting has declared insolvency and Crystal's two ships, the Symphony and the Serenity are in the care of US Marshalls as the ships wait in the Bahamas for a ruling and likely sale of its various corporate components by a panel of bankruptcy judges in Bermuda. 

There is intense pressure to purchase gifts from the gift shops, artworks of dubious pedigree, and overpriced shore excursion offerings. Drinks are peddled at every turn.

Many of the mass market lines are using flash-frozen foodstuffs such as shore-side prepared frozen submarine sandwich loaves and low-quality hamburgers and hot dogs.

Crewing is one of any cruise line's largest expenditures and we are seeing cost-cutting in this area on many lines. Western European staff is being replaced with less expensive and less experienced Eastern European staff. We are seeing a significant increase in Russian staff aboard most of the mainstream lines.

Not one of the five largest cruise lines includes drinks. All charge for bottled water and soda.

Because cruise prices on the major lines and the low and mid-range budget categories have not changed significantly since 1992, we are starting to see the clientele aboard many of these ships change. Some of the same people who used to travel by Greyhound bus are now traveling on cruise ships. One major line recently told us that when sailings feature promotional pricing, some passengers are requesting that cabin attendants not change their sheets or clean the room "because we didn't bring any tip money". This has caused some crew discontent.

We are starting to see a myriad of unbundled extra fees for fuel surcharges, security, air taxes, etc These extra fees are not added to the cruise prices shown in newspaper and magazine advertising.

It is important to note that not one of the popular, brand-name mass-market cruise lines meets our stringent qualifications to be included on our list of the World's Top Ten lines. There seems to be an inverse relationship between a cruise line's name recognition with the public and their overall ratings.

When one looks at the Luxury segment of the cruise industry it is clear that demanding guests will not tolerate cutbacks. In fact, the luxury segment seems to be in a constant state of upgrade in all areas including onboard services, food, and shore excursions. Aside from some minor exceptions, luxury lines have not yielded to pressures to dramatically increase onboard revenue.

There are lines, such as  Oceania, that have made our list despite some policies  that mimic the additional charges of their mainstream, lower-rated competitors. They have made our list because they have maintained a strong onboard product, in all cases low-density and unique while adhering to a philosophy that each passenger should pay only for what he/she has consumed. These two lines have forged a new cruise category, First Class rather than Deluxe, at a lower price point than their 5-star rivals while operating on a non-inclusive basis. These "Tween" lines tend to offer the highest price/value returns.

Our strong recommendation is to take a serious look at sailing on one of the top ten lines at a discounted price rather than risk sailing a mega-ship with substandard service, institutional quality food, and up to 5,000 fellow passengers. The gap between mediocrity and luxury in the cruise industry is widening.

A serious analysis of current cruise pricing will reveal, that, when all 'extras" such as round-trip airfare, are added into the cost of mainstream cruises, the gap between mainstream and Five-Star cruise pricing narrows considerably. Any potential cruiser would do well to calculate the total per day cost of a cruise with all "extras" added in. When that is done, the cost of a cruise will generally come in at between $500-$800 per person, per day. New cruisers who are not prepared to pay that price ought to look at alternative vacation options to avoid sticker shock when they pay their final onboard bill.

Finally, our Editors have seen a sea change in the manner in which the larger cruise lines and their small, deluxe distant cousins, handle passenger complaints and problems during the cruise. Because they may carry up to 40,000 passengers per week, the mega-lines must formalize their policies and responses to complaints. The cruise lines that make it to the Top Ten, have a more personalized, understanding, and more compassionate response to any negative issues that a guest may raise.

Our rankings do not include speculation about changes brought about by the Covid pandemic. While you will want to know about the financial condition of the various cruise lines and new policies that are Covid-related, we have chosen to cover this material in our cruisetruth Q&A section. This allows us to answer your specific questions rather than generalizing. Covid will be defeated and there will be a post-Covid cruise renaissance. The reviews below are more indicative of what you will experience when the restricted policies and social distancing precautions are removed. 
Please note that cruisetruth.com limits all user comments to frequent cruisers who we have identified and authenticated. Only the opinions of professional reviewers appear in our evaluations including members of our certified CSI (Cruise Ship Inspection) Team. CSI inspectors pay full fare and have a history of cruise experience on competing luxury ships. 
# 1 – HAPAG LLOYD – EUROPA 1 & 2

THE BIG PICTURE OVERVIEW:
The 450-Guest, 28,890 GRT, pride of the Hapag-Lloyd fleet, has never been a household cruise name. Since its launch in 1999. the vessel has been sold primarily by travel agents in Germany, Austria, and Switzerland. This is a modern, highly evolved, unusually spacious ship that features some of the finest formal services at sea. Dining is an event and, on certain evenings, even the wait staff works in formalwear.
Although we currently rank the Europa above her mid and small-ship US-based competitors, she is very definitely not for everyone. This is a German-centric experience with German being the ship's home language. Service is top tier, food is the finest available, and the upscale traveler will notice the quality of the china, the perfection of the glasses, and the comfort of the lounges surrounding the single swimming pool. Lectures are cultural in nature and are offered in German. But that does not necessarily mean that American guests are not welcomed. The crew speaks English as a second language and, given the interest in the Europa among sophisticated cruisers from Great Britain, certain cruises are designated as bilingual English/German sailings.
The décor among this modern feeling ship tends toward the nautical, with a fair number of yacht photos and paintings adorning the walls. That is because the Europa feels like a very private yacht with an unobtrusive staff. Smoking could be an issue for some. The Havana Cigar Lounge will be a plus for those so inclined. Insider's marvel at the Europa's superior riding qualities. She is about as smooth as an ocean-going vessel gets with a rather advanced pod propulsion system.
The Europa 1 remains a mystery to most American cruisers. There are language issues and the fact is that only a handful of American travel agents have experienced this unique luxury product so it is not the first ship normally recommended. But for those who enjoy the small details associated with luxury cruising, in a decidedly European environment, the Europa's rather strong worldwide itineraries might be worthy of consideration. But only if one is comfortable sailing one of the world's great yachts in the company of German-speaking European fellow guests.
But the introduction of the more contemporary and casual Europa 2 in 2013 has changed the industry's perception of the Hapag-Lloyd product. The  40,000 GRT Europa 2 carries 510 guests and is yacht-like in its design. Children and North Americans are being encouraged to sail this uber-luxe product and Americans are being enticed by Hapag-Lloyd's promise of a truly bilingual crew. They have achieved this by requiring an English language course on an ongoing basis for even the lowest level crew member who might interact with guests. There is an English Language "Ambassador" who is extremely helpful with any possible language issues, although reports from the ship say that is rare. A glance around the dining room on the first night indicated any number of Americans who quickly learned that their German wait-staff spoke quite passable English.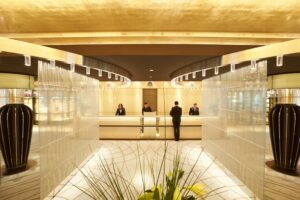 Those who favor the Peninsular or Mandarin Oriental style will appreciate the decor aboard Europa 2. Think soft, rather calming colors and lots of limestone and steel fabrication. The interiors reek of luxury and superb interior design and more than one Europa 2 guest has commented that the ship really feels much more like a floating version of "Europe's very best boutique hotel."
Shore excursions are no better than they would be on other lines. Given the off-tourist routes this line cruises, tourism infrastructure is sometimes primitive. Bus tours and onboard lectures are in German but earphone real-time translation devices are available and seem to do an adequate job.
Cabins are generally superior to those of other ships in the five-star category. There are no interior cabins at all and all standard cabins feature balconies and comfortable seating areas. There are a number, a wide number, of connecting cabins that serve to enhance management's goal of making this the more family-friendly of the Hapag-Lloyd fleet.
Staff standards are the highest you can encounter at sea. Issues will be dealt with immediately and the high-end, primarily German clientele, does not suffer fools or poor service lightly. The staff to guest ratios are the highest at sea as is public space. There are many luxurious sitting and lounging areas around the ship and even a sold out sailing will appear to be half-empty. Space ratio comes in at 51+, a rather amazing statistic that explains the feeling of openness aboard Europa 2.
The Europa, with only sixty more guests than a Seabourn ship, has a truly excellent and comfortable Main Dining Room and four specialty restaurants. There is also a buffet that will enable any guest to later claim that they ate at the "best buffet at sea". The ingredients used aboard ship are absolutely top drawer and Hapag-Lloyd is clearly at the top of the list in terms of per diem guest food "spend". Of the specialty restaurants, only the Sushi dining area receives some negative comments. As on Europa 1, dinner is a two to three-hour affair so most guests make their unlimited, advance reservations early. There are enough tables for two in all venues. The menu changes daily in the main restaurant. There is never any rush as all restaurants operate on a single sitting basis. Special meals can be ordered with 24 hours notice.
Tipping is neither required nor expected and they actually mean it.
Since its launch and the steps taken to cater to more of a non-German clientele, we are recommending Europa 2 as a much better option for most American guests than the comparatively staid Europa 1.
Dress aboard Europa 2 is, shall we say, Euro-chic, but not in a necessarily Italian way. Guests are well dressed but there is no formal wear. Women will be most comfortable in pants ensembles and blazers while men tend to wear jackets with open shirts to dinner. In order to deal with American proclivities in terms of evening attire, the ship has a "no shorts at dinner" policy. On behalf of the USA, thank you Hapag-Lloyd for that clarification.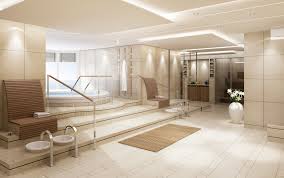 This world-class ship, number one in the world for many reasons, fails in one major area of concern to potential cruisers. There are areas of the dining rooms and lounge areas, too many of them, that are set aside for smokers. Given H-L's desire to attract more Americans to its ships you would think they might take more care in trying to extend the number of non-smoking areas.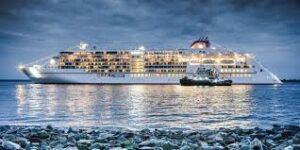 WHO OWNS HAPAG-LLOYD?
Hapag-Lloyd has been sold several times since its formation in 1970. It became a subsidiary of the German shipping giant TUI in 1998. Currently, the company is owned by public and private investors based largely in Hamburg. Kuhn Holdings AG and Container company CSAV now hold the majority of shares. 
FLEET FACTS:
Europa
Sep 1999
408 guests      280 International crew
Europa 2
May 2013
516 guests      370 International crew
Hanseatic
April 2019
230 guests      170 International crew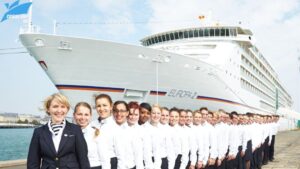 OFFICER AND CREW PROFILE
Officers on all ships are mostly European, with an International crew. As a German company, expect large numbers of German Officers and crew.
HOW COMFORTABLY WILL YOU SLEEP?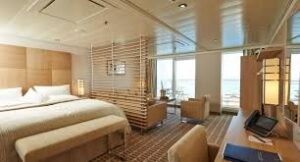 Europa 2
Europa 2 is sleek, featuring high ceilings, dramatic cylinder-shaped light fixtures and generously sized windows in its spacious lobby bar/reception area. However, other public areas are more intimate than grand, and Europa 2 doesn't feel crowded. Hapag-Lloyd says the ship boasts the industry's highest ratio of public space per passenger. No fighting over deck chairs or a seat at the bar. Cabins, called "suites," all have balconies and virtually all bathrooms are fitted with separate tubs and showers.
Expense isn't spared. The ship features high-quality materials, silver-leaf ceilings, wide corridors, and hand-blown Murano glass chandeliers. The Serenissima Italian restaurant is the only place where polished marble is used. Steel and limestone are incorporated throughout. Top German brands of tableware and deck furniture delight those with worldly tastes. The ship's nearly 900 pieces of original art are noteworthy, including works by Damien Hirst and David Hockney, as well as those of lesser-known contemporary artists especially designed for Europa 2.
Hanseatic – expedition class
The HANSEATIC  Nature and the HANSEATIC Inspiration launched in 2019.  The HANSEATIC Spirit will arrive in 2021. 
Please note: The HANSEATIC Nature is, and HANSEATIC Spirit will be, a German-speaking ship, with all cruises conducted in German only. The HANSEATIC Inspiration will be an international ship, with all cruises conducted in both English and German.
In the cabins and suites, curved lines, natural colors and premium materials come together in a harmonious room concept that promises – and delivers – pure relaxation.
An ocean view with even more: exclusively outside cabins and suites, almost all with balconies or French balconies
Grand Suites with a private veranda
Spaciously designed – enjoy a relaxing stay in rooms from 21 m² (226 ft²) up to 71 m² (764 ft²) in size
Exceptionally equipped – for example, with binoculars, Nordic Walking poles, air conditioning, coffee machine and mini bar (free of charge)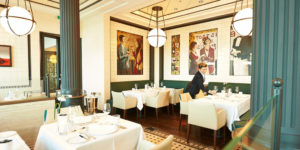 DINING VENUES RATED
Europa
Europa Restaurant –  A+ – Absolutely among top-tier restaurants at sea.
Cosmopolitan gourmet cuisine. Modern atmosphere with approx. 265 seats
Breakfast buffet, gourmet breakfast menu on days at sea, lunch and dinner a la carte
Open in the mornings, afternoons and evenings
Lido Café
High-quality buffet and open grill
Charming atmosphere with inside and outside seating
Approx. 120 seats inside, approx. 150 seats outside
Open in the mornings, afternoons and evenings
Venezia  Rated B
Italian specialties
Newly redesigned and enlarged to approx. 50 seats
Open in the afternoons and evenings
 The Globe (from October 2019) Rated A-
Unconventional, modern creations
Casual elegance with approx. 26 seats
Open in the morning for late breakfast, in the afternoon and in the evening
Pearls (from October 2019)  Rated A-
Tapas variations of fish, seafood and delicacies from the land
Modern atmosphere with approx. 50 seats in the indoor and outdoor areas
Open in the evening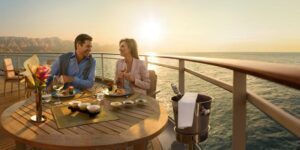 Europa 2
Restaurant Weltmeere  Rated A-
The culinary range spans from international to vegetarian menus, which are all interpreted in new and surprising ways.
The restaurant onboard where our chefs de cuisine demonstrate their very personal flair.
Magical culinary moments with international and vegetarian menus, always interpreted in new and unusual ways.
Tarragon – Rated A-
Tarragon stands for great French cuisine and bistro classics, served in an art-deco-style setting. You can look forward to specialties that are at once simple and sophisticated, such as beef tartare prepared at the table.
Elements – Rated A
Whether Indian, Vietnamese or traditional Chinese dishes – Elements offers a feast for the senses of everyone with a penchant for the flavors of the East. Enjoy varied Asian cuisine, the aroma of lemongrass, seafood and lime – and Elements' exotic, modern ambiance.
Serenissima – Rated A
Exquisite classics and new interpretations of the flavors of the Italian Mediterranean: the best of Italy's flavors and lifestyle. The house specialty is the tagliatelle con gamberoni all'aglio e olio.
Yacht Club
Relaxed enjoyment under an open sky: at the Yacht Club you can experience the finest cuisine and an unforgettable panoramic ocean view, from breakfast to dinner time. Enjoy fresh salads, antipasti, freshly grilled fish, pasta and dishes cooked a la minute direct from the open chef's stations or from the buffet.
Sakura
Excellent sushi, with dishes ranging from classic to creative, which guests enjoy in a stylish setting – with an ocean view, of course.
ON-BOARD DRESS AND SOPHISTICATION LEVEL
Regardless of the ship, Hapag-Lloyd Cruises attracts a well-heeled, predominantly German-speaking clientele. Regular passengers — most passengers are repeaters — travel all the ships of the line, choosing their sailing by itinerary, but each ship has its own niche. Hanseatic appeals to active adults who want pampering on expeditions, while Bremen, which also is oriented to adventure-minded travelers, features a quality experience at a more moderate price point. Europa, its most traditional ship, tends to draw travelers who want a more classic luxury experience. And Europa 2, drawing on top-notch features found on Europa, is the cruise line's jazziest, most contemporary ship, featuring dynamic art collections and sophisticated enrichment and entertainment that range from a kitchen studio for cooking-related courses to a jazz club. Its appeal is primarily to younger, less traditional luxury-minded travelers, including families. Hapag-Lloyd has also dedicated Europa 2 as its "bilingual" ship, reaching a more international passenger base with enhanced materials and activities particularly geared to English-speaking passengers.
There's no dress code, but passengers are usually smartly attired. Think upscale resort casual for daytime — and we mean outfits that cost thousands of dollars, from names such as Bogner and Escada. (Ralph Lauren sportswear is considered low-end here, and the ship's boutique stopped carrying it.) There are no formal nights or captain's dinners. Evenings bring out expensive slacks and knee-length dresses for women, and sports jackets for men. The occasional cocktail dress is OK, but tuxedos or gowns are out of place on Europa 2. You can leave the ties and sequins at home.
Europa is a very dressy ship, with country-club resort wear favored during the day and three dress codes for nighttime guidance. There's casual-elegant (men are required to wear jackets) and elegant (ties required). On formal nights, tuxedos or dark suits are obligatory for every restaurant aside from the buffet venue.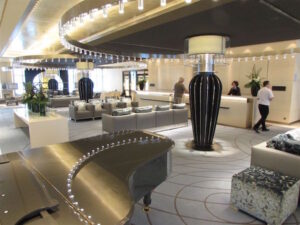 SOPHISTICATION SCORE BASED ON GUEST PROFILES, VENUE REQUIREMENTS, AND GENERAL ON-BOARD EVENING ATMOSPHERE
10 (On a 1-10 Point Scale)
THREE THINGS ABOUT HAPAG LLOYD WE REALLY LIKE
The Europa 2 is one of the most beautiful vessels afloat and with a higher space-ratio than any other cruise ship.
Children ages 11 and younger sail for free, when accompanied by two paying adults, on the Europa and Europa 2. Europa 2 also offers extensive supervised onboard kids and teen programs in English.
Offers unusual, exotic itineraries
THREE THINGS ABOUT HAPAG LLOYD WE THINK NEED TO BE IMPROVED
Apart from the Europa 2, which attracts a small anglophone clientele, the predominantly German-speaking atmosphere aboard other ships can feel isolating.
Pricey fares don't cover alcohol or excursions.
The cost of the cruise (you could do two luxury cruises for the price on one Hapag-Lloyd cruise)
COMMENTS FROM OUR CSI (CRUISE SHIP INSPECTION) TEAM
 "We loved the availability of fresh seafood throughout our cruise and the opportunity to dine in the Oriental Restaurant, perhaps the best alternative restaurant at sea. If you sail this ship, be sure to look over the  Meissen china – just beautiful. True, our German is rusty, but we found the classical entertainment to be just right after such elegant dining experiences."
"The Europa 2 well deserves your recognition as The World's Best Luxury Cruise Ship. One thing you should include in your review is the manner in which the largest German clientele wants to interact, in English, with the Americans and the Brits on-board. It was as easy to start a conversation on this ship as it was on any of our previous cruises on Silverseas and Crystal, and that really surprised us."
"We would go again for the food and the white-gloved service. You only need to be aboard for five minutes when you realize this is beyond the typical five-star cruise line notion of true luxury. Very pleased that you are giving them their due. The smoking in the Jazzclub and other lounges was a negative but that was far outweighed by the positives. We are curious about the different cruise lines and so we spent about an hour in chairs right next tot he reception desk. We were pleasantly surprised that American guests were treated at least as politely as European guests. My husband said he felt like we were privileged guests at the best German private country club."
"Perhaps we should not tell anyone about this ship. It is already hard enough to book passage." The Europa is definitely not for everyone. But I suppose I would go again just for the great German sausages they served in the Clipper Bar. The dress thing was fine. Yes, the folks on-board seem to like getting dressed up. But you never felt like they were showing off their jewelry as we have on some of the American ships. A lot of the Germans and Austrians described the ship as a luxury yacht, a feeling we could well understand."
"Sorry – you left out one rather serious negative in your otherwise accurate evaluation. If this is indeed the best cruise line afloat, why is the insulation between cabins so poor? We could hear snippets of conversation on one side of us and a crying child on the other side. We spoke to the Purser who assured us that none of the staterooms had any better insulation. Major oversight."
"We made the mistake of doing a three-week cruise and it was a really long time to be away from our American movies and television. They tried on board, but you should not sail this ship unless you really want to spend two weeks in a German resort that floats."
THE BOTTOM LINE IN A SENTENCE
Those guests seeking some of the best services at sea in a German-centric, European atmosphere, will announcements made in German, will find this a more formal way to experience cruise excellence.
# 2 – SILVERSEA CRUISES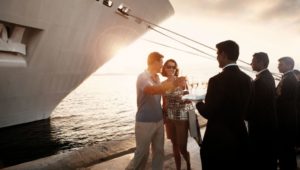 THE BIG PICTURE OVERVIEW:
These are heady times for Silversea after its sale to Royal Caribbean. The new owners, together with the original founding family from Monte Carlo, have provided the kind of financial stability that will enable Silversea to fully realize its ambitious growth potential.  The line is fully committed to expanding both the luxury cruise and luxury Expedition Cruising sectors. Picture just a few hundred kindred travelers of the CEO variety. Outstanding food and service though lacking dining options found on some competitors. All inclusive top-end quality. Silversea is cruising's current "benchmark brand". Imagine Top-quality "everything." Worldwide itineraries include a number of shorter, one-week sailings. Evenings tend to be dressy in the sense that most of the men voluntarily don sports jackets that are not made of polyester. Per person, food expenditures are among the highest in the industry. The Concierge desk can do just about anything in the way of private travel arrangements in port. Much of Silverseas reputation is based on the assumption that 300 passengers is small enough to make guests feel truly pampered and large enough to provide a wider range of amenities than smaller capacity rivals. The Concierge frequently arranges in-port experiences that go far beyond the norm. Culinary programs in small settings are featured on many itineraries. Like each of the top three lines, Silverseas is trying to offer more casual dining options. But this is still the most formal of the top lines. Don't consider Silverseas if you are terminally young, hate dressing up, or are uncomfortable traveling with economic royalty. This is the line of champagne and caviar, of lux dreams, realized.
Consumers are seeing new pricing strategies and some changes to the on-board product. Selective sailings now feature free airfare.
Silversea's management is now on firm ground and highly respected in the industry. The discount programs have been rather successful. Of all of the five-star lines, Silverseas has made the most significant commitment to market its cruise products abroad. Currently, just over 50% of Silversea's guests are non-Americans. This should be an important factor as guests choose the degree to which they would like to vacation in an international environment.
FLEET FACTS:
Silver Cloud
The first of Silversea's ships, Silver Cloud has undergone an extensive makeover and is one of the most spacious and comfortable.
–      

Launched 1994, but re-introduced in 2017 as Silver Cloud Expedition
–        Crew: 223 – Asian, European
–        Passengers: 254
–        Registry: Bahamas
–        Officers: European

 

Silver Discoverer
The smaller, sleek 116-guest Silver Discoverer is perfect for cruisers looking for their next big adventure.
–      

Launched 1989, refurbished 2014
–        Crew: 72 – Filipino
–        Passengers: 128
–        Registry: Bahamas
–        Officers: European
 Silver Explorer
The Silver Explorer expedition ship has been designed to navigate through some of the world's most remote destinations.
–      

Launched 1989, refurbished 2017
–        Crew: 118 – Filipino
–        Passengers: 144
–        Registry: Bahamas
–        Officers: International
 Silver Galapagos
Discover the best of the Galapagos onboard the Silver Galapagos! The smallest ship in the fleet with just 100 guests.
–      

Launched 1990, refurbished 2014
–        Crew: 75 – Ecuadorian
–        Passengers: 100
–        Registry: Bahamas
–        Officers: Ecuadorian
Silver Wind
Silver Wind offers you a "home away from home", including dining and suites with ocean views all day long.
–      

Launched 1995, refurbished 2016
–        Crew: 222 – European, Filipino
–        Passengers: 296
–        Registry: Bahamas
–        Officers: European
Silver Shadow
–      

Launched 2000, refurbished 2017
–        Crew: 302 – Asian, European
–        Passengers: 382
–        Registry: Bahamas
–      

Officers: European
Silver Whisper
Sister ship to the Silver Shadow.
–      

Launched 2001, refurbished 2010
–        Crew: 302 – Asian, European
–        Passengers: 382
–        Registry: Bahamas
–     

Officers: European
Silver Spirit
–      

Launched 2009, refurbished 2018
–        Crew: 412 – International
–        Passengers: 608
–        Registry: Bahamas
–        Officers: European
Silver Muse
–      

Launched 2017
–        Crew: 408 – International
–        Passengers: 596
–        Registry: Bahamas
–     

Officers: European
Silver Moon
Silver Moon will join the Silversea fleet in 2020.
–       

Launched 2020
–        Crew: 411
–        Passengers: 596
–        Registry: Bahamas
–        Officers: European
Silver Dawn
Silversea Cruises has ordered the Silver Dawn, a 596-passenger Muse-class ship, for delivery in late 2021.
Silver Origin
The expedition ship, to be called Silver Origin, will serve the Galapagos Islands, starting in March 2022. Silversea has signed a memorandum of understanding for the two "Evolution-class" ships with shipbuilder Meyer Werft, with the first expected for delivery in 2022.
OFFICER AND CREW PROFILE
Silver Cloud
–      

Crew: 223 – Asian, European
–        Officers: European
Silver Discoverer
–      

Crew: 72 – Filipino
–        Officers: European
Silver Explorer
–      

Crew: 118 – Filipino
–        Officers: International
Silver Galapagos
–      

Crew: 75 – Ecuadorian
–        Officers: Ecuadorian
Silver Wind
–      

Crew: 222 – European, Filipino
–        Officers: European
Silver Shadow
–      

Crew: 302 – Asian, European
–        Officers: European
Silver Whisper
–      

Crew: 302 – Asian, European
–        Officers: European
Silver Spirit
–      

Crew: 412 – International
–        Officers: European
Silver Muse
–      

Crew: 408 – International
–        Officers: European

HOW COMFORTABLY WILL YOU SLEEP?
Accommodations aboard both the luxury and expedition ships are spacious and elegant, with a range of suites with panoramic windows or walkout balconies. Entry-level suites on the luxury ships start at 287 square feet (expedition accommodations are more snug) while the most high-end accommodations span 1,389 square feet. Every suite, from the least expensive to the top Owner's Suites, receive attention from a personal butler. Expect high-end touches like Pratesi linens and amenities such as a choice of soap, body lotion, shampoo and conditioner from Ferragamo, Bvlgari or SebaMed.
A fully stocked mini-bar, personalized beverage selection and extensive pillow menu are just a few perks of Silversea's ultra-spacious suites.
Where Silver Muse comes up short is its spa, which feels cramped and lacks the luxury you will find in other spots on the ship.
With its 2018 renovation, Silver Spirit flaunts a modern Italian design with Art Deco accents, feeling more like a high-priced boutique Milano hotel than a staid cruise ship. Cream and beige rule the color scheme, and hints of red and blue pop beautifully against the neutral palate. Textural furnishings emphasize velvety and tweed fabrics and buttery leather. New, brighter lighting (particularly in suites) lends a cheeriness throughout the ship — even on the rare gloomy day.
The Galapagos underwent a partial refurbishment in 2013, and then a major redo in 2014, resulting in upgraded accommodations and public areas better suited for its new luxury owners. It now provides all-suite accommodations, with butlers for all passengers. Suites were completely remodeled, with new beige- and blue-accented furnishings, carpeting, bedding, flat-screen televisions and marble-accented baths. A fitness center, massage room, beauty salon, outdoor Jacuzzi and the alfresco Grill restaurant were added. The Explorer Lounge was totally refurbished with plush seating, and corridors were brightened and decorated with Galapagos wildlife photos.
Silver Wind boasts some fantastic "hidden" suites, thanks to her 2008 refit. Of special note, Suite 738 is classified as a Vista Suite, but is located high up on Deck 7, just forward of the aft elevator lobby. At 325 square feet, it's also substantially larger than those on Deck 4. Medallion Suite 741 is located just across the hall, and is the second stateroom to watch if you like a great location. Although this room lacks the balcony that those on Deck 8 offer, it is larger at 667 square feet, with oversized picture windows providing plenty of light into the separate living, dining and sleeping areas. The bathroom is also bigger than most of the top-level suites.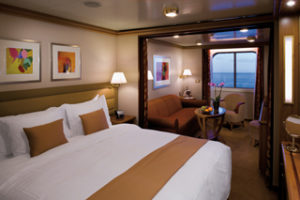 STATEROOMS TO AVOID
Varies by ship. We are pleased to provide stateroom recommendations and analysis. For the Muse: Avoid 662-664 and 632-635 given proximity to public space and noisy areas, Staterooms 736-739, and 834-835 based on location next to both stairway and launderette. Most of Silversea's top suites are located in the most forward part of the ship. Seek out mid-ship Owner's Suites, the first suites to sell on most Silversea voyages.
DINING VENUES RATED
Silver Cloud – The Grill, The Restaurant, La Terrazza and la Dame
Silver Discoverer

–

The Grill, The Restaurant
Silver Explorer – The Grill, The Restaurant
Silver Galapagos – The Grill, The Restaurant
Silver Wind – The Grill, The Restaurant, La Terrazza and la Dame
Silver Shadow – The Grill, The Restaurant, La Terrazza and la Dame
Silver Whisper – The Grill, The Restaurant, La Terrazza and la Dame
Silver Spirit – The Grill, La Terrazza, la Dame, Spaccanapoli ,  Atlantide , Seishin, Indochine, Silver Note
Silver Muse – The Grill, La Terrazza, la Dame, Spaccanapoli , Atlantide , Indochine, Silver Note, Kaiseki
Spaccanapoli –                      Named after the iconic street in Naples, this Italian restaurant specializes in perfectly authentic pizza.
Atlantide – Rated A-             This elegant bar and grill prepare grilled to order steaks and the catch of the day in elegant presentations, including red snapper in a sea salt crust and succulent lobster.
The Grill – Rated A-               Reservations required. Enjoy a truly unique dining experience at The Grill, featuring lava stone heated to 400 degrees. You can cook your own food at the table on top of the grill stone to enjoy the health and flavor benefits of lava stone cooking.
Indochine – Rated B            – Sample the flavors of Asia in this fusion menu, taking you on a culinary journey from India to Vietnam.
La Dame – Rated A              –  Reservations required and $60 per person fee. With a bespoke menu crafted by the chefs from Relais & Châteaux®, you can expect amazing French cuisine and white gloved service.
Seishin – Rated A-                   Dine on fresh sushi and sashimi at lunchtime or Kobe beef at dinner at this elegant Asian restaurant focusing on the cuisine of Japan.
Silver Note –                               A sumptuous, intimate setting with a lively, joie de vivre ambiance is the perfect place to dine, dance, and dream the night away… Small plate tapas-style dishes of mouth-watering international cuisine perfectly complement the rich, exciting entertainment as the smooth sounds of jazz and blues gently caress your ears.  A refined late evening menu perfectly showcases the panache and style of Silver Spirit's plentiful dining options. 
La Terrazza – Rated A-          Reservations required. Offering the very best of Italian cuisine, La Terrazza's freshly made authentic a la carte dishes are complemented by a wide range of complementary wines, even in the most remote of destinations! Using only the best seasonal produce, La Terrazza offers a buffet restaurant for breakfast and lunch with indoor or al fresco seating and is transformed into an intimate Italian restaurant for dinner.
The Restaurant – Rated A-   Sparkling with tales of adventure, bonhomie and like-minded friends, The Restaurant offers contemporary, international cuisine created talented chefs. Menus feature regional specialties unique to the destinations guests visit on their cruise, so don't be surprised to see a roasted Chilean Sea Bass while cruising the Chilean fjords. During days at sea, choose something from La Collection du Monde, a series of signature dishes created exclusively for Silversea cruises by the Grands Chefs Relais & Châteaux.
Kaiseki –  Rated A –               Reservations required and $60 per person charge for dinner.  Try this one at lunch and there is no reservation needed and no charge – the only difference is no warm saki is served. The fine art of Kaiseki lies in its meticulous preparation and beautiful presentation. Dishes reflect a passion for tradition and performance and our reinterpretation of these values is clear. Balanced menus have been inspired by the five elements of Japanese nutritional cuisine and respect the equilibrium of yin and yang.
Silversea cruises are all-inclusive, so there's no need to purchase a separate drinks package. You'll have full access to carefully selected wines and premium spirits throughout your stay, along with specialty coffees, bottled water, juices and soft drinks. These are complimentary in all bars and lounges as well as at mealtimes.
ON-BOARD DRESS AND SOPHISTICATION LEVEL
The atmosphere aboard a Silversea ship is refined and elegant.
There are sophisticated entertainment options on offer each evening with most ships including cinemas, show lounges, piano bars, and libraries. Plus, Silversea's Enrichment Program is another prime source of entertainment, filling your days and nights with unique lectures from world experts.
The dress code matches Silversea's luxury aesthetic. Casualwear is acceptable during daytime activities, including typical resort attire. Ladies should take note that flat or low-heeled shoes are required for all deck activities
Casual evenings call for a smart casual dress code, including open-neck shirts and slacks for gentlemen and blouses, skirts, trousers and casual dresses for ladies. Informal evenings are slightly smarter with the addition of a jacket. On formal nights, guests are expected to dress to the nines with evening gowns and tuxedos or cocktail dresses, dinner jackets and dark suits.
It is possible to avoid formal nights, however, if dressing up is not for you.  On formal nights, guests may dine in La Terrazza and choose to dress informally; dresses or pantsuits for ladies, jackets for gentlemen (tie optional). This option also applies to Seishin and Stars on board Silver Spirit.  In addition, dining at The Grill is optional casual all nights. Following dinner, all guests are free to take advantage of any or all public spaces, however, jacket is required. Sailings of 9 days or less typically feature 1 formal night, while longer voyages usually have 2-3 formal nights.
Silversea passengers are affluent. Many passengers are retirees — former doctors, lawyers, CEOs, and accountants — with the leisure and the resources to make Silversea their cruise line of choice. You might encounter a slightly younger crowd on some expedition voyages as well as Silver Muse and Silver Spirit, the line's largest luxury ships in the fleet. Shorter voyages also tend to draw younger passengers. In terms of nationality, usually, about 50 percent are from North America, with the other half coming from all over the world (predominantly the U.K., Europe, and Australia).
SOPHISTICATION SCORE BASED ON GUEST PROFILES, VENUE REQUIREMENTS, AND GENERAL ON-BOARD EVENING ATMOSPHERE
10      on a 10 Pt. Scale
ABOUT ACCOMMODATIONS
Each suite is furnished with a bed that can convert from twin to queen; beds are king-sized in big suites, beginning with Silver Suites on up. The luxe beds are made with silky Pratesi linens and duvets. Suitcases fit easily under all beds. Choose from nine pillow selections, including firm, down-alternative, body pillow, and buckwheat. (Standard pillows are 25 to 30 percent down and 70 to 75 percent feather.)
FIVE THINGS ABOUT SILVERSEA WE REALLY LIKE
Expeditions are seamlessly orchestrated. Mornings and afternoons are activity oriented, while evenings bring cocktails and briefings. Active travelers snorkel, hike, kayak and take Zodiac and land tours.
Crew members on all ships in the fleet receive the same training and are held to the same rigorous standards.
Silversea is a true 5-star experience with every detail carefully thought out.
The Concierge Desk frequently arranges in-port experiences that go far beyond the norm.
Silversea has the highest percentage of other nationalities (Non-American) of its competitors. The cruise experience is more international.
THREE THINGS ABOUT SILVERSEA WE THINK NEED TO BE IMPROVED
Food options could be more varied on some ships.
Informal and Formal Dress Nights where men are required to wear a sports jacket and suit or tuxedo respectively, are seen by many as throwbacks to the early days of cruising.
Pre and Post Hotel stays and Free Business Air Programs lack any consistency and only seem to apply to sailings where Silversea anticipates it might have challenges filling a ship.
 COMMENTS FROM OUR CSI INSPECTION TEAM REPORTS:
"We had dinner the first night with a lovely couple. My husband and I thought he owned a sailboat but by the time dessert arrived we had figured out that he owned a fleet of tankers. That, I suppose, is Silversea
"Having sailed on each of the top three lines, we have decided that Silversea is best at providing an atmosphere of total luxury with a Concierge staff that really is willing to personalize the cruise experience ashore. We were able to set up a personalized itinerary with a private driver in Monte Carlo on no more then one days notice."
"The two formal nights on a seven-night sailing out of Istanbul struck us as just about right. We don't know why this line is always portrayed as sailing with a bunch of primping penguins."
"What none of the travel books on cruising tells you is that Silversea actually creates its own shore excursions, operates them with smaller groups, and stays away from mass market sightseeing. That alone, is worth the price of admission, along with all of the other things we love about the line."
"We like the larger ships in the fleet, the Silver Shadow and the Whisper, carrying 388 guests. This seems to us the perfect size. We wonder about the relationship Silverseas with Relais and Chateaux. It would be easier to understand the approach to food if we could be in the hands of a great celebrity chef. My husband loved The Humidor with its great sofas, good wines, and "enticing" selection of cigars. He met more people sitting in there then I met in the Spa.""Just got off the Wind after its $20 million dollar refurbishment. I thought it was a beautiful ship before – now its really nice. The cabins are all new and we love the new Observation Lounge. This has to be the best cruise line on earth."
There are now two hamburger choices on the dining room dinner menu every day.  Nobody sails Silversea and pays their prices to have a hamburger at dinner in the dining room.  Others commented on this as well. The dining room lunch menu only changes every three or four days.  It used to change every day. They used to offer petit fours and sorbet at dinner each evening.  Not once on this cruise.
We have always, at least for last ten years, been invited to a dinner with one of the ship's officers.  Not this time.  Another couple we met, long time Silversea guests and also in a Silver Suite, had the same observation.  We don't need special pampering, but it was a nice gesture, a way to recognize some of their better customers, and made for an interesting, enjoyable dinner.
On every previous Silversea cruise, there was a captain's farewell, the highlight of which was that the entire crew would parade around the theater or deck, depending on where it was held, guests applauding to recognize the crew, and we always thought it was a nice touch.  They would also usually, as part of this, show pictures of various passengers taken during the cruise, which was kind of fun.  No such farewell on this cruise.
We found that the stretch of the "Spirit" was a great success. So has been the addition of small, new dining venues. Silversea ships are, for most of its guests, the perfect size.
We tested the Concierge team with some uniquely challenging requests – all of which were met with a smile. This is perfect for guests who like to make some shore excursion decisions after they have boarded the ship. The Front Desk staff at Silversea seems to be better-trained on Guest Relations than any of their competitors.
CRUISETRUTH CERTIFIED CSI INSPECTION REPORT:     
The Silver Muse Montreal to Ft. Lauderdale
The newest addition to the Silver Sea fleet is sleek and modern.  It's muted color palette features brown, tan, soft blues and cream. Rich fabrics and refined marble are used in the suites and throughout the restaurants, public spaces, and lounges. The Silver Muse is beautiful in it's luxury and simplicity. 
The overall layout of the ship is similar to its sister ships.  The pool area has been enlarged, with the casual seating area expanded.  While the cool weather on over half our cruise restricted the use of the pool area, when the warm breezes blew in as we reached Norfolk, the pool was a great place for relaxing or enjoying a casual meal.  There is additional outdoor space on other decks where it's easy to find a quiet spot to tuck yourself away to enjoy a good book or an afternoon nap.
For this cruise we booked a Silver Suite, and it was wonderful…a serene, elegant space that offered every amenity we desired…expanded space in the bathroom with bigger shower, comfortable seating area, roomy closet and dressing table plus expansive HD TVs.  Whenever possible we were out on the veranda enjoying the sunny days or watching a missle launch from Cape Canaveral…an unexpected treat the last day of the cruise.
Dolce Vita, the bar/lounge area with the reception and tour desks, is massive.  Not sure how space could be used more effectively but there is so much seating it almost seems cavernous.  The highest occupancy is each afternoon for trivia, and even then less than half the seating is used.  Not that many guests convene here as a gathering spot before dinner as it's just not conducive to meeting people.
The Spa/Gym area has been upgraded with treatment rooms that have floor-to-ceiling windows and a dedicated outdoor whirlpool.  The workout area has more space for equipment than other Silversea ships, and is a very pleasant environment for those who want to exercise.
A new, very popular addition is Arts Café. The café offers early-morning to late evening beverages and finger food.  It's the only place to get a cup of coffee or tea in the early morning, and it serves as the spot for afternoon tea. There is no High Tea service on the Silver Muse like on other Silversea ships. In the early evening, the venue is another lively cocktail lounge.  In fact, the café is so popular it's often difficult to get seating.
Turning to dining, there are eight restaurant options on Silver Muse.  A very ambitious concept of requiring dinner reservations in all restaurants, a different dress code for each, and the same menu every night has created quite a stir among cruisers.  Even though you could book reservations online months before the cruise, it was still impossible to get a guaranteed reservation in several venues, especially the small gourmet La Dame or the Silver Note super club.  Therefore, one of the pluses on other Silversea ships, being able to meet other cruisers in the bar before dinner and then agree to dine together, was effectively eliminated, because of the difficulty of changing dinner reservations at the last minute.  Silver Sea has received so much negative feedback from this reservation system that on the cruise following ours and going forward, they are converting Atlantide and Indochine to open seating. 
The food in all the restaurants was very good, even better in Atlantide than in the main dining room of the other ships.  The food presentation was very creative and the tableware exceptional. The only issue we heard of (and experienced) was the heavy use of spices in Indochine and often on the pasta station at lunch in La Terrazza  The Grill and La Terrazza continued to be our dinner favorites.  The Grill menu offerings have been increased and many evenings seating was at capacity because it is so popular and the dress is casual.
Service overall was excellent.  Our butler was probably the best we've ever had.  He never made any notes of our requests, yet delivered flawlessly.  We had expected to see more crew that we knew from other ships but only several waiters were familiar.  The only challenge we faced was breakfast/lunch service at La Terrezza, when colder weather kept everyone inside.  The waiters seemed to be scrambling to clear and reset tables rather than attending to the requests of seated guests.  We found lunch at Atlantide a more relaxing option, and the menu changed daily.
As veteran cruisers, we know that reviews can be influenced by the weather and port experiences.  And with all the hurricane activity along the East Coast this year, we did not know what to expect.  How fortunate we were to hit a period when the seas were almost flat and any rain came overnight.
Our most memorable excursions included visits to the JF Kennedy Presidential Library in Boston, our adventurous walk on the High Line, a 1.45-mile-long elevated linear park, greenway and rail trail, to the Chelsea Market in New York City, and a tour of the Kennedy Space Center.
This is, by all measures, a truly five-star experience. Under its new leadership, Silversea is clearly committed to listening to its guests and to maintaining its top-tier status in the industry. The Muse was "a hit" on a great many levels.
OUR CSI TEAM INSPECTION REPORT (Our Cruise Ship Inspectors pay for their travel and always remain anonymous)
Certified Cruise/River Boat Ship Inspection Report
RE: Silversea Muse – Seattle to Seattle -18-29 Aug 2021
Overall, how would you rate this cruise experience compared to others you have had?
Absolutely, the best cruise experience we have ever had! This luxury cruise did not disappoint.
Management needs to address:
Those guests who wish to smoke need to be further away from non-smoking guests. Having the smoking lounge right above the gym was not a good plan. When guests chose to go outside, they smell the smoke. Another area was the outdoor deck at the end of the ship. Every time the door would open for someone to go outside, the room would fill with the smell of smoke from those setting just outside the doors.
How would you grade the shore excursions offered on this cruise?
Wrangell: Anan Wildlife Viewing
Upon meeting our guide shoreside, he introduced himself as Robert, we were told of the mask protocol on the boat, and that we were free to remove our masks if we wished to do so when we were out in the open air. We were safely helped onto the boat and seated. Before we went onto the water, the Maritime regulations were read, and we all agreed to its provisions. Upon leaving shore, our captain was very careful with his maneuvers. Our journey on the water went without any problems. The only suggestion would be for the guide to have a microphone. We could hear his voice, but we could not understand what he was saying (especially while wearing a mask) when he spoke over the noise of the motor.

When we arrived at our destination, we were helped off the boat, pointed in the direction of the outhouse, and told where to meet to begin our hike. Robert was armed with a shot gun and a can of pepper spray. The necessary precautions were explained to us regarding hiking alongside the bears. We were told to stay single file, stay close enough to touch the person in front of us, and to not stop for any reason so the bears didn't think we were two separate groups. He didn't want a bear to get between us and him. He stated, "You are never more than 150' away from one or more bears at any given moment".
We began our easy hike into the beautiful forest. Robert was very knowledgeable about life in the wilderness, the types of plants, and he stopped a few times to point out eagles, and places, where you could tell bears, had recently been. As he turned every bend in the trail, he would say, "Hey bear" to make sure a bear knew we were coming, although we never saw one.
As we arrived at the viewing platform, it was obvious how many bears there were all around us! We were instructed to stay behind the red line along the railing. There were bears underneath us and all around us, some only about five feet away. We felt completely safe while at the same time, still recognizing we were in their area of wilderness. There was a deer camouflage-covered tunnel we could go in to be closer to the river and to the bears while they ate salmon from the stream. Wow, what an experience!
As we prepared to leave the area to return to the boat, our guide once again reminded us of the safety precautions. Our boat was waiting for us at the same area. We boarded safely and returned to the ship terminal.
Overall, the transportation and timing of the excursion both were appropriate. This excursion is highly recommended as a "Do Not Miss" adventure.
Sitka: Best of Sitka

We were tendered to shore in Sitka where a bus was waiting at the visitor center for us. We were welcomed by our guide for the tour and told of the mask mandate. We boarded the bus which was very clean. The intercom worked well, and the guide was well informed of the area. He was a careful driver and provided a step stool upon getting into and off the bus at our destinations.

We first visited the Alaska Raptor Centre which was gorgeous. A young man greeted us, and he spoke very clearly. We were guided throughout the building with explanations of those areas and their importance to the rehabilitation of the birds. There was a short lecture regarding the rescue and rehabilitation of these birds along with a presentation of a live snow owl as an example of a bird who was recuperating but would remain at the Centre due to not being able to fly. We were led through the gift shop, then allowed to roam outdoors. The birds were housed in tree-lined settings as close to their own natural habitat as possible. There was a beautiful stream in the woods, and wild birds would carry on a conversation with the birds in the Centre. It was very clean, well kept, and signs were easy to follow. What a beautiful and well-kept environment for these injured creatures. The timing was just long enough to view all the beautiful birds.
Second, we visited the Fortress of the Bears. For us, personally, we did not care for this stop. If it were an option for any future trips, we would not choose this excursion. In fact, to us, it was very sad for the bears. Their surroundings were left over concrete tanks with high walls and a lot of trash and covered in overgrown and unkempt landscaping. The bears looked sad, and I felt as though they were trapped. The visitor center provided a little explanation of a bear's life in nature, but it seemed to be more about the gift shop to make money. This excursion was definitely too long. We sat on the porch for a while, and our guide even loaded us a little early so we could leave.
Third we visited the Sitka National Historical Park, Totem-Lined Trails, Cultural Exhibits, and Carving Room. The history of totem poles was explained, and they were interesting to view. The Cultural Center provided good information about the totem poles, local tribe carvings and living environment. The exhibits were well lit and informative. There was a video we could have watched, but it only showed every 30 minutes and sat very few people due to social distancing. Therefore, we could not see it. We could not walk the trails due to a recent bear sighting, and there were no local artists to speak with as promised. We also left this exhibit early.

Lastly, because we had left some exhibits early, we had a little spare time. Our guide drove us around Sitka telling us interesting things we might want to see before we leave.

When we were returned to the Visitors Center, we had some time to walk around town, eat, shop, and enjoy. St. Marks Orthodox Cathedral is the oldest Russian church in Alaska. It is very interesting to see the Russian religious journey. A priest is available to answer any questions.

The cutest store we found was Alaska Pure Sea Salt Co. A charming couple, Jim and Darcy Michener who owns the business, were there and able to tell us the process of how they farmed their sea salt. They had a wonderful choice of different flavors to taste. We were told that shipping was also an option. They also had very nice vessels, serving ware, and other food items that would complement their sea salts. You could easily put together a wonderful "take home" gift for family or friends. It occurred to me that maybe this could be an interesting and fun excursion if the owners were willing to invite travelers to see their process.
Tracy Arm: Fjord and Glacier Explorer

We boarded our boats seamlessly with help from the crew members. Maritime protocol and mask mandates were explained as we pulled away from our ship. The boat was very clean, the heated cabin was at a comfortable temperature, and the crew was friendly and knowledgeable. There was a small concession area which was well stocked with water, adult beverages, soda, coffee, and snacks. There were ample life vests easily seen under each seat. It was a three-deck boat, and we were told we had to stay on one of the two bottom decks during travel. On our way to the glacier, local wildlife and history was explained by a young lady who was our tour guide. She was easy to understand and spoke at a comfortable volume using a microphone. While we did not see any wildlife, we did stop a few times to view the beautiful surroundings and waterfalls and take pictures from the upper deck which was safely wrapped with railing. Upon leaving the area, we were asked to leave the top deck for safety reasons. As we approached the glacier, we were allowed to go to the top deck for viewing. The captain maneuvered the boat well and without incident. We were taken to within about ¼ mile of the glacier. We were fortunate to see the glacier calve two times! Two of the crew members fished out a chunk of ice that was floating in the area. They took it to the galley and chipped it up. We were able to buy a "Glacier Margarita" which contained 200-year-old ice. This was a fun memory in pictures to take back with us. After an appropriate amount of time to view the glacier, we began our way back to the ship. The transfer from the boat to our ship was easy and safe with the help of crew members. It was a wonderful excursion not to be missed.

Juneau: Whales

We met our bus driver and guide onshore. Again, mask mandate while on the bus was explained. Our guide spoke clearly and was well versed in the local history. We stopped at a landmark observation lot to view the Mendenhall Glacier in the distance. We arrived at the loading dock on time for our boat to take us to the whales, but our boat was late and had not arrived. When the boat did arrive, we were instructed to walk down the ramp. Unfortunately, we had several older guests, and walking down such a steep ramp was difficult, and a little dangerous, for them, as was the steep incline when returning to our bus after the excursion. The boat was very clean and well stocked with necessary life vests. The maritime protocol was explained efficiently. We began our journey by stopping to pull in a fish trap. One of our guests was able to help with retrieving the trap. Upon arriving at the area where the whales were swimming, the boat driver took us to the safest stop. In the distance, you could see water coming from their blowholes. A few times, we were able to see the whales breach and show us their flutes. It would have been nice if the boat could have followed the direction of the whales instead of seeing them far away. We were there for an ample amount of time. Upon leaving the area, we were instructed to remain in our seats. Information was passed around about the whales and other sea life in the area. Arriving at the dock was uneventful, and we exited the boat carefully.

The buses were waiting for us. As we returned to Juneau, our guide told us interesting historical facts about the area.

We had some time to walk around Juneau, do some shopping, and mail some post cards. Watch out for merchants hanging out on the sidewalks trying to get you into their businesses. We crossed the street back and forth several times to avoid them.

Icy Strait Point: Whale, Wildlife & Bear Search

We met our guide and boat onshore. We were told of COVID and mask precautions. We safely boarded our boat which was clean and showed ample life vests. We were introduced to the captain and staff aboard. We began our journey to whale watching. Upon arriving where the whales were breaching, our driver was very cautious, yet made sure we followed to the areas with the best viewing. We saw sea lions on one of the buoys and sea otters swimming. We were fortunate enough to see both humpback and orca whales.

During our time on the water, one of the guests accidentally tripped and fell mildly injuring both his leg and head. The boat was equipped with the necessary first aid needed. We had a lovely excursion on the water with ample time as needed.

We returned to land and were instructed where to go for the next portion of our excursion, the Wildlife & Bear Search. A guide was there to assist us to where the bus was waiting for our arrival. We safely boarded and headed off to the wilderness. Our guide had only been there a few months, yet he seemed to be knowledgeable about the area. If there was a question he did not know, he knew who to call to find out the answer. The bus was older and squeaky but provided the needed transportation. When we arrived at our destination, we unloaded to find a male, native Alaskan with a rifle to escort us into the woods. He was there for our protection, yet he was always behind us as not to intrude. We did see a couple of places where you could tell a bear had traveled through the grasses. Upon arriving at the river, it was very evident that no bears had been there for quite a while. There was no waste product, and there were no salmon carcasses anywhere, yet you could see salmon swimming and jumping in the water. You could hear eagles in the distance, but they were far enough away you could not even see them. Really the only thing we got to see were a couple of different varieties of wild berries. Therefore, I would say this excursion was too late in the season for this particular area. If this would have been the only chance to get to see bears, we would have been very disappointed. This was a waste of money.

We arrived back at the dock area, exited the bus, and went to the few shops around the visitor center. Unfortunately, they all seemed to have almost the same things. There was a restaurant by the water where we ordered some salmon chowder that was fabulous.
How should shore excursion experiences be improved?
A golf cart to take older guests down the steep ramp for the Mendenhall Glacier and Whale excursion

Make sure the area is active with the description given in the excursion options

Better amplification from the guides so we can hear their comments

Visit Wrangell not on a Sunday as 95% of the stores are closed
How would you rate your ship?
Definitely a 10! I cannot think of any reason that would keep me from sailing Silversea again.
What would this line have to do to secure your total satisfaction and top rating?
They have already done it!
How do you evaluate the deck staff and officers?
The life-saving drill shortly after we embarked the ship was well executed and flawless.

Each employee was very focused and serious about the safety of all passengers.

Every single employee encountered always greeted us with a smile, and most called us formally by our names…so impressive! They were dressed and coiffed neatly, always smiling, and always offering to assist us in anything we may need. I seriously don't know when these young people ever sleep! They were always awake when we were, and they were always still working when we retired for the night. They are truly dedicated to their profession of customer service.

Our butler, Raphal, was very polite and knowledgeable about our needs. Our stateroom was always well kept. Upon our arrival, he had champagne and chocolate-covered strawberries for us to enjoy. He opened the beverage, poured a glass for each of us, and invited us to have a wonderful cruise. When we returned from our coldest excursion, The Glacier viewing, he had filled the bathtub with water and bubble bath, lined the rim of the tub with rose petals equally spaced from each other, and three candles. Unfortunately, the tub had been filled for quite some time because the water was cold, but the gesture of kindness and that extra touch made quite an impression. Each evening, there was an organized folder of information for the next day and our specific itinerary. There were two chocolate squares alongside of the folder.

We can assure you that all employees were ever-present and doing a fabulous job. Even when there were no guests in a specific area, the employees were still there waiting and ready. When a restaurant didn't have any other guests than us, it remained fully staffed.

Due to COVID-19 regulations, our butler or maid took our temperature every morning to assure all guests were well. The staff was not allowed to leave the ship to keep both themselves and the passengers safe.

Unfortunately, we did have a medical emergency onboard shortly after leaving the port in Juneau. We were notified over the intercom of our need to return to Juneau, and we waited patiently for as long as was needed. The events on board went on as planned for all guests not involved in the emergency. Even with this delay, we still arrived at our next destination on time the next morning.

As our suite was in the very front of the ship, my husband suffered from sea sickness. The staff was very well educated in how to assist him in getting relief. He was given Meclizine (better known as Bonine), wrist bands, some green apple slices, ginger ale, and told to go outside for fresh air. I think it needs to be noted my husband was not asked about having any medical allergy restrictions prior to being given this Over-the-Counter medication by an unlicensed employee. We had a seat at the outdoor grill by the pool. I told our waiter my husband wasn't feeling well. Our waiter told him to look at the horizon, he brought my husband some ginger ale, and came back frequently to check on him.

There was no intercom interruption in our rooms. Whenever the captain was making an announcement, we simply went out to the hallway so we could hear. We were able to hear the captain on all other areas of the ship.

The housekeeping carts were more like luggage. They were completely covered as to not allow guests to visualize dirty laundry or trash. They were always pushed up against the wall as not to cause any interruption to those who wish to walk down the hallways.

I never saw one, single fingerprint! Amazing! Whether it was a handle to a faucet or door, any serving ware or glassware on a table, any clean glassware being carried on a tray, or any chrome on areas such as lamps, etc….no fingerprints. This just goes to confirm how extremely clean this ship was, and it confirms the importance of attention to detail from the staff.

The entertainers were fabulous. Not only were their dancing and singing skills wonderful, but they were also very nice young people who were frequently joining us for late evening events. 

When the time for an excursion sent us to the open door for shore, the exit area was well marked, well-staffed, and there was a table where bottled water was provided. The scanner for our personal information cards always worked well and was a quick transition both on and off the ship.

Throughout the entire ship, you would see multiple containers filled with hand sanitizer.
This is what they need to improve in terms of staffing:
I don't truly feel adequate to speak on this request since there were so few of us. Due to COVID-19, the slowing of travel in general, and the closing of Canadian borders, this cruise was cancelled in 2019. In June of 2020, this trip was once again back on the books. Therefore, the ship was not full of guests. The Silversea Muse holds 596 guests, but there were only 167 of us on board. Two guests were turned away upon embarkation due to not having the proper documentation. It is reassuring to know the Customs representatives are so thoroughly doing their job. We also had one passenger pass away during the cruise, so that left us with 166 guests to approximately 408 crew members. We are aware this ratio may have had something to do with our experience as we never had to wait in line for anything, there was always someone available for any need you may have, and reservations were not needed for any dining pleasure.
How would you rate the quality of your dining experiences?
We never had a bad meal. While it was different not having a buffet, it was a fresh breath of air to go to restaurants and know everything was as clean as possible. The ambiance, wait staff, and food were all outstanding. Even the grill by the pool was so good! There was always a maître de available to greet and seat you when you arrived. The wait staff was quick and knowledgeable about ingredients and portion sizes. They often made suggestions based on what we preferred to have for the evening. Any time we asked for a substitution, the answer was always "Yes, of course". Soiled dishes were removed when needed and the table settings were replaced as required for the next course.
La Dame:

This restaurant was small and intimate. The table setting was exquisite and arranged per mannerly protocol. One of the wait staff was seen changing the tablecloth which was an art form in itself. She removed all the soiled dishes and condiments, then proceeded to place a clean tablecloth to one side of an end of the table. Then, like magic, she removed the soiled linen while placing the fresh linen on the tabletop. The bare top of the table never was seen. Wow!

I would have to say it was our least favorite restaurant. While the food was wonderful, having the wine cellar in the middle kept us from seeing the whole restaurant, therefore making it seem smaller and more closed off from others. Frank, the sommelier, was fabulous. He was such a nice man, very knowledgeable about wine and its origin, and he was always available to suggest a perfect wine for whatever we were chosen as our entrée.

I had the Seabass, which was delicate, perfectly cooked, and served buttery. My husband had the Dover Sole which was cooked to his specification and served with grilled vegetables tossed in olive oil.

Any diner would HAVE to get the Souffle au Grand Marnier, their signature dessert. It was phenomenal. It was just the right portion size for something so rich. For me, it was the best part of the meal.
The Grill/ Spaccanapoli:

The Grill was an outside restaurant surrounding the pool. The staff was always present for any desire you could request. They were pleasant and very attentive, but without being intrusive on our conversations.

The first time we ate there was in the evening. It was getting cool, but there were ample heaters available by each table. Our waiter offered us blankets to wrap in while we ate. Such a nice touch!

We had the multi-meat course where you cooked the meat yourself on a hot stone. It was so fun, and delicious!

During the day, we ate at The Grill and at Spaccanapoli which was upstairs above the pool. You could set in either restaurant, and the staff would bring your food to you wherever you were seated. We also had a hamburger which was one of the best hamburgers we have ever had. It was cooked and seasoned perfectly, and it was presented on a soft bun with crispy fries. From Spaccanapoli, we had the Olive Oil with Basil and Pesto pizza which was wonderful. The crust was soft, but just crispy enough to hold the shape of each slice. The toppings were in good proportion to the size of the pie. We certainly must agree with all the glowing reviews of Spaccanapoli. It was fabulous!

 
This was a wonderful restaurant that was comfortable in temperature and lighting. The music playing was at an acceptable volume, and the staff was sufficient. We had everything on the Sashimi menu, but our favorite was the thinly sliced Marinated Mackerel. It was a burst of flavor with each bite.

The Sushi Rolls were a nice size and wrapped tight enough to not fall apart. I do wish they could make the bites a little smaller as some of them are just too large for a female bite, thus causing them to fall apart when bitten in two pieces.

Our favorite roll was Spicy Tuna Roll. The tuna was very fresh, the Chili Aioli was just the right amount of spiciness, and the toasted Sesame seed added a nice crunch. The Dragon Roll was a Tempura Shrimp dish with asparagus, cucumber, and barbequed eel. The shrimp was fresh, lightly battered and fried, as was the asparagus. The cucumber was a cool bite, while the barbequed eel was a touch of sweetness.

Each plate was beautifully presented with two drizzles of condiments and micro greens. A leaf-designed portion of Wasabi accompanied a bite of shaved ginger as a refreshing way to end your meal.

One day for lunch, my husband asked for Nigiri which was not on the menu. With the permission of the manager, the chef was eager to fulfill his request. The Nigiri was served at the correct coolness, but the rice was not pressed sufficiently into the serving, therefore, the rice did fall away from the meat when picked up with the chop sticks.
La Terrazza:

La Terrazza was very nice Italian dining with open visibility to the whole restaurant, and it was surrounded by windows to see the beautiful ocean passing by you as you dine. The wait staff was wonderful, friendly, and so busy caring for our every need and request.

The 1st course of Dal Nostro Mere (Seabass carpaccio) was amazing. Thinly sliced piece of sea bass at just the right temperature brightened up with a squeeze of lemon and some olive oil. It was served with Anchovy Salsa Verde and Octopus Salad.

The Anti-Pasta course of Carpaccio de Manzo (thinly sliced beef) was served with arugula, celery, cherry tomatoes, 26-month DOP shaved Parmesan, Chervil, and EVOO. Very fresh, sweet, salty, and tart all at the same time with each bite.

The Lasagna alla Bolognese was delicious. The pasta was fresh, the layers were equal in size, and the Bolognese and Béchamel sauces were rich, but complimented each other nicely. The delivered portion was cooked in sumptuous tomato sauce and adorned with 26-month DOP Parmesan shavings, EVOO, and fresh herbs.

For dessert, we had the traditional Tiramisu. It was light, but delicious. The ratio of Ladyfingers, coffee, cocoa, and cream filling all complimented the expected flavor nicely. It was served with an edible chocolate ring which made for a beautiful presentation.
Indochine:

Indochine is an Italian-Asian Fusion dining experience. It may have been our favorite restaurant of all the options provided. We ate there several times! While the restaurant has open viewing of each side of the room, it is still more intimate than La Terrazza. With its darker atmosphere and color scheme, dining by candlelight is beautiful. There is a pianist playing soft music while you dine.

We started with the Beef Tataki. Thinly sliced beef marinated in garlic, onion, soy sauce, and rice wine vinegar, topped with dried Tuna flakes. It was very good and an appropriate portion size for an appetizer.

For the entrees, we had Indocine's Signature Soy-Braised Short Ribs…oh my goodness, they were so tender and delicious. No knife was needed here! Their sweetness comes from a mix of brown sugar and carrots, while garlic, cinnamon, anise, and tamarind provide a spice balance to be topped with their Signature Soy and Palm Sugar Glaze.

The other entrée we had was the Black Pepper Warm Water Rock Lobster. The tail was removed from the shell at the table, so the temperature was warm. The lobster was cooked perfectly to a soft texture in a mixture of butter, onion, garlic, shrimp paste, soy sauce, oyster sauce, coriander, and Szechwan peppercorn for a hint of spiciness. A drizzle of Jalapeno oil and EVOO was placed on top to add silkiness.  It was served with melted butter. My husband had three of them, that's how good they were!

For dessert, we tried the Ginger and Kiffer Lime Crème Brulee'. Sweet and tart at the same time with a silky finish was heavenly. It was a perfect portion for two people to each have a couple of bites for a refreshing end to a wonderful meal.
This is a fascinating and fun culinary experience. This restaurant is NOT for someone with very fixed tastes, but for someone who loves the dining experience with adventure, this is the place! Live piano music and a jazz singer provided a supper club atmosphere which was delightful. Condiments for the appetizers are served in test tubes. The appetizer with 31 different bites of different foods was great! The condiments accentuated those flavors nicely. The entrees were cooked nicely, and the presentation was beautiful. The dessert of berry gelato was served in an ice dish topped with a 3-sided white chocolate structure held together with a chocolate ring…stunning!

The piano player, Andre', and jazz singer, Helen, were what kept us going back night after night. She was incredible, fun, and always smiling. What a great atmosphere between supper and the nightly entertainment provided.

The manager was friendly and checked every table frequently, so no guest had to wait for anything and to make sure every request was granted. He was very good at multi-tasking in caring for guests, managing employees, and keeping the wine buckets full of open wine. I even saw him running his finger along the top of a door frame leading into the kitchen area and asking a waiter to get a towel to wipe it down. Now that made me realize I had nothing to worry about as far as the sanitary conditions of his kitchen.
Atlantide:

This is a large restaurant with many options of either sitting by a window, dining in an enclosed area or in an intimate corner, or in an area surrounded by a railing, yet with open views of other diners. The staff greeted us professionally. We were walked to our table and asked how our day had been. Our waiter was immediately at our table. He placed the napkin on my lap and told us about the evening specials while also handing us a wine list and menu. The table was set beautifully with all the necessary starting components.

For starters, we had the Beef and Caviar Tartar and the Oscietra Caviar with Traditional Condiments. The filet was sliced about ¼" thick and was very fresh. It was served with shallots, Caperberries, and Shiso leaves, and it was topped with mixed summer herbs and Quail eggs.  The fresh Oscietra Caviar with chilled properly and served with the traditional lemon slices, egg white, egg yolk, sour cream, red onion, chives, and homemade Blinis.

For the Intermediate course, we shared the Lobster Bisque and the Signature Lobster Salad. The Bisque was presented with a shallow bowl, poured, tableside from a warmed pitcher, and topped with a drizzle of Truffle oil. It was creamy, yet not too rich. The Lobster Salad was spinach leaves topped with chunks of lobster tail and accompanied by caviar, zucchini, cucumber, celery, and beetroot, all which was drizzled with aromatic olive oil. The crisp leaves combined with the soft lobster and fresh veggies was lovely.

For the Main course we ordered the Grilled Lobster Tail with Drawn Butter and the Mediterranean Seabass with Lemon Butter Sauce. Both were fabulous! The lobster tail was presented and opened tableside. It was cooked nicely and was a nice temperature. The Drawn Butter was clear and warm. The Seabass was pan-fried, yet silky and flakey. The Lemon Butter Sauce was perfect for brightening up the fish and its Mediterranean spices.

We were too full for dessert, but I am sure it would have been fabulous.
The Arts Café:

This was a small café at the end of the ship. The walls were adorned with beautiful and interesting artwork. A chilled counter of small bites and for breakfast were very welcomed after a heavy meal the night before. The small bites of wraps of eggs, veggies, and bacon were perfect to just keep you from being hungry in a couple of hours. There were nice cups of yogurt topped with berries and granola. A beautiful barista machine provided any kind of coffee drink you could imagine. For lunch time, small finger sandwich and beverages of your choice were a nice mid-day bite.
The best things about dining aboard the ship (feel free to include specific dishes)
Please reference specific dishes listed above.

The best thing about dining aboard the ship was the promptness of the staff, the cleanliness everywhere you dined or had a drink, and the ease of changing your mind if you decided you wanted a different meal than you originally had for a reservation.
Did you feel that the chef was given a suitable budget to purchase high quality provisions?
Absolutely. I never felt the portions sizes, whether in food or beverage, were compromised in any way. The quality and freshness were Choice grade.
Was there an issue with portion size?
There was not an issue with portion size. In fact, you were able to ask for half portions which was plenty for most females dining. And, if you were really hungry, you could order as many items as you wanted. Three lobsters, anyone?!
How much did you enjoy the lectures and entertainment?
The lectures were all well done with some being more impressive than others. I am sure it would be hard to appeal to everyone with so many different points of view. The room was comfortable, and the acoustics made it easy to hear. The video screen was large enough, and the light level allowed for easy viewing.

We attended the lecture regarding traveling to Antarctica. For us, this lecture/video made us not want to go to Antarctica. While the lecturer made it sound like a beautiful place to visit, the video was repetitious, way too long (50 minutes), and every place looked the same as the one before.

Eric Ball did a fabulous job telling us about Alaska-Great Land and Wildlife of Alaska. He had just the right amount of history together with pictures and interesting places to visit. He was easy to hear and understand. It made us anxious to get to Alaska and see all the beautiful things he had shown us.
Dr. Phillip Martin gave a lecture on Klondike-The Lure of Gold. The history was interesting and made you really think about the tenacity of human nature.

The entertainment was very good. The four entertainers were talented in dancing, singing, and choreography. The stage was small, and the ceiling was very low, but yet the entertainers moved about the stage easily. The lighting crew did a nice job following them and made sure all cues were met. The mixture of different genres and places for the shows made it interesting and very fun. It was very nice that each artist was featured solo one night so we could see their individual talents and charm.
If I were CEO of this line, this is what I would offer in the evening:
If I were CEO, some things to consider that would have been fun would be:

During the day, offer a behind-the-scenes tour of the kitchen, bridge, and any other interesting areas.

A magician to interact in the bar areas or provide an evening show

Dueling pianos are always fun. Everyone loves that!

While the bartenders were efficient and quick, it would be fun to see some of them juggle or do interesting pours

An impressionist doing actors, popular television broadcasters, and well-known politicians.
What was the strongest element in your cruise experience?
                        It would be impossible to say the strongest element because everything was incredible. I guess if I had to determine this, my comment would be "The Silversea Commitment to Excellence".  Everything, and I mean everything, was beautiful, well kept, clean, shiny, well-stocked, and well marked.
What was the weakest element of your cruise experience?
We visited Wrangell on a Sunday. While our bear excursion was incredible, the town of Wrangell was all almost vacant, so there was nothing to do in town when we returned. Excursion needs to make sure to not visit Wrangell on a Sunday.

The Icy Point Bear and Wildlife excursion which produced no bears and no wildlife. Therefore, it was a waste of money. One needs to be sure it is still active bear season in that area. For those passengers who did not take the Wrangell Bear Excursion, they did not get to see any bears. They were very disappointed.
How would you rate the design and luxury/comfort your cabin?
The design of the ship made it easy to find your way around the ship with several different options to places you wanted to go. The restrooms were ample, clean, stocked with supplies, and clearly marked.  The stairs were wide enough to easily pass another guest. The color scheme was neutral, calming, and pleasing to the eye.

Our suite was incredible! It was very spacious, the furniture was clean and comfortable, the televisions worked properly, the dining table was adorned with a gorgeous metal fruit bowl, and a shelving unit was set with a beautiful, live orchid plant.

The entryway provided a nice transition from the typical hallway experience to a beautiful stateroom to relax and unwind.

The guest half-bath just off the entryway was nice to have when guests visited.

The coffee center was always stocked with cups and saucers, coffee pods, tea, condiments, utensils, and snacks. The coffee maker was refilled with fresh water each day, and it was always clean. The refrigerator was stocked with our choice of beverages, both non-alcoholic and alcoholic. A desk provided a place to keep all the documentation and itineraries organized. The satellite phone worked well.

The walk-in closet provided tons of storage space with shelving, hanging, and drawers. There was a safe with a jewelry box in the closet.

A vanity outside the restroom made it convenient for two people to get ready at the same time with both having ample space to move around.

The restroom was beautiful, well-lit, and provided plenty of storage space. The walk-in shower worked well, and the water closest was spacious and well-stocked.

The bedroom had more storage, was well lit, and the mattress and bed linens were comfortable. There were even enough electrical outlets for each guest.

The wrap-around balcony was nice to have although because we were on the front of the ship, we didn't get to use it very often due to the wind. We did use the side balcony when we were docked. A table and chairs provided a nice place to set to have a glass of wine, the daily hors d'oeuvres and to look at the beautiful scenery.
The best thing about our stateroom:
Our stateroom was inviting, spacious and provided a very relaxing place to unwind from a wonderful day.
How would you evaluate housekeeping services?
Maria was fabulous. There wasn't anything we ever had to ask her to do that she had not already done. Everything was cleaned nicely and polished properly. The bed was made with no wrinkles, the towels hung with no seams showing, and the first sheet of toilet paper folded in a triangle. The coffee area was well stocked, and all trash was emptied with fresh liners presented.
Evaluating the Marketing/Advertising of this cruise or riverboat line:
The materials we read from Marketing and Advertising was worded in a way that made us start to envision how wonderful a trip on the Silversea Muse would be. One suggestion would be to mention how the staff is trained for Kinetosis (motion/seasickness). Letting an apprehensive future guest feel relieved knowing the staff can provide necessary relief through medication, wrist bands, green apple slices, ginger ale, and helping them get to fresh air or the infirmary if needed, would be reassuring. 
Name and preference recognition by staff
It was amazing how each staff member knew our names. I don't remember anyone calling us by the wrong name or not calling us by our correct names.
How would you describe the manner in which the staff addressed guests?
Each time we would encounter anyone, they would always call us Mr. & Mrs. Even when we asked them to please call us by our first names, they still held their professionalism and called us by our proper last name.
Did it appear to you that staff was making any effort in crew quarters to learn guest names and the way they like things done for them?
They quickly learned our likes and dislikes for food, beverage, and seating arrangements. Many times, they would see us coming and by the time we had sat down, they already had our drink ready for us. They quickly kept up with our growing group of friends and before we would even ask, they would start arranging enough chairs for all of us to set together.
Is there a particular area of staff training that you felt needs to be improved?
The only area I can think of where I was ever a little uncomfortable would have been in the spa. While the spa was great, the attendants well trained, and the area peaceful and quiet, I did not like how they pressured you into buying some of the products which were used during your treatment.
Evaluating the mix of fellow passengers
It was a nice mix of older, recently retired, upper 50's to mid-'60s, and even a few 40-year-olds. Everyone seems to get along well and respected each other's privacy when needed.
Exactly what type of traveler do you feel is best suited for this line?
I am sure Silversea would make anyone feel welcomed. Since it is a luxury cruise line, it seems logical that only those guests who had manners, can dress nicely, and carry on intelligent conversations would feel comfortable.  While not every night is a Formal night, it is recommended that gentlemen wear nice pants and shirts to dinner, as well as the ladies wearing nice pants outfits or dresses. The only time you ever saw jeans on board was when we got back from an excursion. The rest of the time, everyone wore nice, casual clothing. This cruise line is NOT a cruise line for young people in jeans with holes, tank tops, and baseball caps with inappropriate language written on them.
Rating on-board pool and bar services
Since the pool was surrounded by The Grill and Spaccanapoli, service for all three areas was provided. The staff was efficient and quick to meet our needs. We asked for a Root Beer Float which they had never heard of before. I told them how to make it, and somehow, they found a Root Beer and brought us the float! Incredible. It seems like every wish is their command. The drinks were served with disposable cups/glasses as not to have broken glass around or in the pool. Dirty/empty dishes and cups were promptly removed. The staff was present and engaged with us often to make sure we were not in need of any item.

All the different bar areas throughout the ship were staffed and stocked well. The bottles were free of dust, arranged neatly, and put in straight rows. When a drink was ordered, the bartenders were knowledgeable about libation recipes, and the drinks were served in the correct type of glass to enhance the taste of the beverage. The drinks were brought to us on shiny silver trays, and they were sat on unwrinkled, linen napkins that were delicately embossed with the Silversea logo. We never had to send a drink back for corrections, and the portion sizes were the correct amount for each type of serving glass.
Officer's interaction with guests
To be honest, we hardly saw any of the officers. The only time we really saw the captain was during entertainment when he welcomed us or bid us farewell. Very rarely would we see an officer in the distance? They were clothed in their dress uniforms with stripes and medallions showing. If we approached them to speak, they would take time to return our short
The Cruise Director and Front Desk Staff
Rico, the Cruise Director, was fabulous. He was always dressed appropriately, full of energy, friendly, smiling, and joking with the guests. He seemed very comfortable in every area he was needed. He was quick with answers and jokes to make everyone feel relaxed or energetic depending on what the activity was he oversaw. He was good at choosing the right guests to get things started in order to make events fun for all involved.

The front desk crew members were quiet but able to answer all questions. One of the tasks we had asked them to do was not efficiently completed, but it was easily remedied by us before an event.
What changes would you recommend to management in terms of the Cruise Director's responsibilities?
I think the cruise director had his hands full as it is. There were a couple of times he did have the assistant cruise director handle an event so he could attend to another pressing issue. It seems like the daily Golf Putting Competition could be replaced with something more fun. A few people participated, but only to try to gain points for prizes at the end of the cruise.
How would you evaluate the line's air/sea and pre/post packages?
The airline arrangements were flawless and well-executed. There were no issues, The pre-cruise experience was extraordinary. From the time we arrived at baggage claim to our arrival at the Seattle Olympic Fairmont Hotel, the Silversea volunteer representatives were welcoming, helpful, and friendly. The hotel was historic, in the center of town, and offered an assortment of accommodations.
Recommendation to Pre/Post Cruise management:
We had no issues in Post Cruise management. Our Disembarkation and transportation to the airport was seamless.
Comfort levels for those who prefer some dress-up nights or a "no-tie or sports jacket required" policy
Judging by the conversations I overheard or were a part of it seems a larger percentage prefer to not have formal nights, and to have more "no tie or sport jacket required" nights. Having to dress up just adds to more packing issues and to a more uncomfortable evening with dining and activities. It seems that having a dress code of business casual would suffice any of the restaurants. I think most guests appreciated the "no jeans, tank tops, shorts, or flip flop" restriction for the evening meals and events.
Comments on the manner in which the dress issue was handled on-board:
One formal evening, my husband chose to not wear a blazer. He was dressed nicely in a pair of dress slacks and a pressed, button-up shirt. When we arrived at the restaurant, he was approached by the maître d and asked where his blazer was. He stated he would return to the room to get one, but the maître d said they had one for him. The maître d excused himself and returned with a blazer which was simply put on the back of my husband's chair. While we respect the restaurant's desire to be recognized as an upscale venue, this moment might have been embarrassing to some guests. My husband was not offended, and he appreciated the restaurant's desire to be recognized by their upscale appearance of sport coat attire, even though it was just on the back of a chair.
Cost of this vacation. Did you receive fair value?
The total package was expensive, but it was a fair value for the product presented. The services and amenities provided were outstanding. We would travel again on Silversea in a heartbeat!
Pricing comments and advice for those considering this cruise:
As noted above, this cruise was expensive, but it is an ultra-luxury experience. One needs to remember and understand that principal to appreciate their journey. It is an all-inclusive cruise line. Guests can have peace of mind from start to finish knowing there is no nickel and diming as compared to the mass-market ships. In conclusion, Silversea is for the discerning passenger(s) that value ultra-luxury service and have the means to afford it.
Did the Air Program and/or Discounted Pricing influence your decision to choose this line?
The Air Program and/or Discounter Pricing did NOT influence our decision to choose Silversea Muse. Our bucket list included Alaska, and Silversea was the perfect itinerary and the perfect choice for us.
How would you rate your itinerary?
We were satisfied with the itinerary. Our Vancouver to Seward cruise from 2020 was canceled and relocating the embarkation from Vancouver to Seattle worked well for us. While we only made it halfway to Seward, we had 10-11 days for the same price as our canceled 7-Day, 2020 cruise, plus we received a 125% credit. This enabled us to upgrade to the Grand Suite. Since there are only four of this type of suite on the Silversea Muse, this was quite a treat. We were very pleased with the cruise. If there is another Alaskan cruise in the future that disembarks in Seward, we would arrange to take that trip. This will allow us our desired pre-cruise and post-cruise itinerary of a train, Banff, Vancouver, Seward, and Denali.
Itinerary comments:
We were signed up for a helicopter excursion, but it was canceled due to a previous accident with another cruise line. While we were disappointed, we certainly appreciate Silversea keeping us safe.
CSI INSPECTION TEAM MEMBER   Hootiegirl
SHIP/DATE/ITINERARY SAILED:
Silversea                         July 15, 2022 to August 24, 2022
Silver Whisper            Iceland, Faeroe Islands, United Kingdom, Norway
OVERALL IMPRESSIONS OF THIS LINE COMPARED TO OTHERS YOU HAVE SAILED:
As always, we thoroughly enjoyed sailing with SilverSea, BUT we felt that this was not the SilverSea that we had sailed before. Due to the size of the Whisper (smaller) we do prefer it to other cruise lines, but the small things that SilverSea did in the past have seemed to slip – in all probability due to Covid – but it is those small things that tended to make a difference.  This includes:  most of the staff used to know your name and now only those that directly interact with you daily know it (a small number); the Cruise Director made it a point to know your name and speak when he saw you and now he never once approached us in 40 days on board; and in general, the appearance of the ship on the outside showed some lack of care and the inside is getting worn.
WHAT ARE THE THINGS THAT STOOD OUT ABOUT THIS EXPERIENCE?
Obviously the most impressive was the scenery.  Iceland and Norway continue to take your breath away at every turn.  I think we were just so happy to be able to be sailing again that it almost seemed like a new experience all over again.  Meals were always a problem for us – see below – and that stood out as a clear negative.  Butler service was impeccable and the cabin steward always did an excellent job of keeping the cabin neat and clean.  Shore staff was very helpful and I always felt good when they would call and ask my opinion on an excursion (new one) that we took that day.  I felt valued.  There seemed to be an effort to secure many new excursions and that was great.  We have been to Norway many times and saw many new things. 
WAS THERE ANYTHING ABOUT THIS CRUISE/RIVERBOAT'S ADVERTISING THAT YOU FELT DID NOT ACCURATELY REFLECT WHAT YOU EXPERIENCED ABOARD?
As far as meeting our expectations, it certainly did.  I think their overall advertising doesn't do this type trip any favors.  It seems advertising targets more exotic trips and not those that aren't as adventurous but are gorgeous and trips of a lifetime in their own right.
WHAT AREAS OF OPERATION NEED IMMEDIATE ATTENTION FROM MANAGEMENT?
It looked to us as if at some point the outside of the ship may have had some graffiti on it and they just tried to paint over it and it didn't cover well.  It made the ship look like it had a lot of wear and tear and frankly was not up to Silver Sea standards of the past.  It just looked old and dirty.  See comments later in interior (cost cutting.)
IF THE MAIN DINING ROOM WAS A LAND-BASED RESTAUANT, HOW WOULD YOU DESCRIBE IT?
We ate half our time in the main restaurant and half in La Terazza.  We had a hard time with either menu – trying to read and understand it.  The names of most of the dishes were new to us so you had to read the descriptions – and you got totally turned off and didn't want to order it.  Whoever either translated the title or chose what ingredients to list in the descriptions needs to be changed.  If either restaurant was on land we would never return.  You could tell whoever translated the names wasn't a primary English speaker or they would have used appetizing words.  And when they chose ingredients to list, you were never sure how they fit together – were they a coating on the meat or in a sauce?  You never knew what you were going to get.  It made mealtime tortuous. 
TO WHAT EXTENT DID THE DINING STAFF MAKE A SERIOUS EFFORT TO MAKE YOUR MEALS SPECIAL?
They tried to help describe the dishes but in most cases we had more questions about the ingredients than they could answer.  There just never seemed to be anything we wanted to eat after reading about it.  But the staff tried to do the best they could, and when I asked for special meals, they were excellent about helping out with that- one night I did find two things I couldn't choose between and they suggested I have one that night and they would get me the other the next night.  A great suggestion.  We were always called by name at the door and seated with our favorite wait staff.  That helped to make a hard time better.  I must say, my husband did have desserts every night as those are excellent – you can't have a bad one!
WHAT WERE THE MOST MEMORABLE DISHES SERVED DURING YOUR CRUISE?
Because of our issues, nothing stands out except for the desserts!  Always fabulous!
WHAT WERE YOUR FAVORITE AND LEAST FAVORITE IMPRESSIONS OF ONBOARD DINING OPTIONS?
It was too cold to sit outside at night so we never ate outside and we just don't think the restaurants you pay extra for are worth it.  So we ate only at the main restaurant and La Terazza.  We love the atmosphere in La Terazza much more than the main restaurant – it is smaller, the lights are low and you feel cozy.  The main restaurant's lights are bright and it is large and noisy.  I have spoken about the restaurant, and the problem with La Terazza is that very little changes on that menu from night to night so it is hard to find things to eat on a long cruise.  On the In-Room dining menu we wish there were more sandwich choices.  As AmericanS on board for so long, you do long to just have a simple sandwich every once in a while – not always a hamburger or club sandwich.
WAS THE QUALITY OF THE EXPERIENCE COMMENSURATE WITH THE PRICE YOU PAID? WHY?
Overall, yes, because we were just so happy to be back sailing and the scenery was so beautiful.  We just tried not to focus on the meal aspect which was the most disappointing.  We just aren't fancy food eaters night after night.
IF YOU USED THE LINE'S AIR PROGRAM PLEASE SUMMARIZE YOUR EXPERIENCE.
Everything went fine, although we probably did not have to spend that extra night in Reykjavik.  We were off the ship so early we felt we could have made a flight.  Overall, our biggest problem is just that we never can get a direct flight either over or back.  Flying out of Atlanta should make it easy to get direct flights.  The layovers are getting way too long.  I can make my own reservations and avoid this.
HOW DID THE HANDLING OF SHORE EXCURSIONS MEASURE UP TO OTHER EXPERIENCES YOU HAVE HAD?
These have become more like what we have experienced on Regent and other lines – the buses were more crowded and most of the time there was no SilverSea escort (if there was they never introduced themself).  I assume they are putting at least 30 on a bus because the excursions are "free" (as they are with Regent) and the same for sending personnel with the excursion.  It makes you feel secure if someone from the ship is with you as things happen and a SS person makes it less awkward.
IF YOU SEE ROOM FOR IMPROVEMENT, WHAT CHANGES WOULD YOU RECOMMEND TO SHORESIDE MANAGEMENT IN CHARGE OF HOTEL PROGRAMS AND/OR PORT EXCURSIONS?
Our hotel was beautiful and we didn't have to wait too long for a room – and our transfer came on time the next morning – all was well.  Please send someone from the ship on the excursions to help us and have them introduce themself so we know who they are.  They always make sure that everyone is okay – even those that walk slowly – you are never afraid you might get into trouble.  And they help if things are not going well with the local tour guide.  It is for our ease of mind and sets you apart.
DID YOU DETECT ANY COST-CUTTING AREAS OF OPERATION? IF SO – WHERE?
Upkeep on the outside of the ship; draperies in the suite are frayed at the bottom; carpets in the suite are coming up in areas (in general, suites just look tired); Check-in was a nightmare – it didn't look like there was enough SS personnel on duty to handle the crowd (not a good start).  Excursions – see above.
DID THE CREW MAKE A SINCERE EFFORT TO LEARN THE NAMES OF ALL GUESTS?
I just didn't feel like they did much as in the past.  Those that we saw every day did but the Cruise Director was a real disappointment.  He was always there as we left for excursions but after 40 days, we don't think he knew who we were – he never said our names or spoke to us.
DID STAFF RECOGNIZE YOU BY NAME AND PROVIDE TRULY UNIQUE AND PERSONALIZED SERVICES? 
Those that we came into contact with did and they always tried to accommodate our preferences.  Anthony, our waiter in the main restaurant (and one who recognized us from a previous cruise!) was the best trying to help us out.  He knew we struggled.  And our Butler, once we told him what drinks we liked to have in our cabin, made sure we always had everything that we needed.  He was very attentive.
DID YOU ULILIZE ROOM SERVICE? IF YES, TO WHAT EXTENT DID IT MEET YOUR EXPECTATIONS?
I did for many lunches as my husband wanted to eat lunch on the pool deck no matter the temperature!  They always did a good job but the menu became tiresome and as I said before, a good sandwich or two would be a welcome addition.
HOW WOULD YOU EVALUATE THE OFFICERS AND STAFF INTERACTION WITH GUESTS?
Minimal, although the Captain said hello (no names) to us every time he saw us, unlike the Cruise Director.  We are not ones who enjoy meals with the Officers but there were many who did miss this.
WERE THERE ISSUES RELATED TO DRESS EXPECTATIONS THAT YOU FELT NEED TO BE AMENDED?
We were shocked with some of the clothes that people wore on "Informal" nights – including jeans.  If you are going to have rules, you need to enforce them.  And outside jackets are not jackets I think should be acceptable with how you have written rules for "informal" nights.  This night is so ambiguous that almost anything is going at this time and it really needs to be looked at.  It is becoming casual and if that is what you want, make it so.  We have no preference.
WAS THE SOPHISTICATION LEVEL OF YOUR FELLOW GUESTS ABOUT WHAT YOU EXPECTED? (Comments)
Yes.  We did feel that the overall age of the guests, though clearly mostly retired people, seemed to be a little younger and we were glad to see that.  There were even a few children since it was summer and they were well-behaved.
HOW WOULD YOU DESCRIBE THE MAJORITY OF YOUR FELLOW GUESTS?
Friendly, professional travelers.  There were many more first time SilverSea travelers than we ever encountered before.  It was very mixed about whether or not they would sail with SS again – some felt it wasn't that different from the cruise line they used before (Crystal customers looking for a new place to sail, Regent, Oceania), one felt the ship looked so old it needed to be scrapped, etc.  People were very interesting to talk with, though, and were from all over the world.  
FINALLY – WHAT ARE THREE THINGS YOU FEEL ARE MOST IMPORTANT TO COMMUNICATE TO THOSE GUESTS CONTEMPLATING SAILING THIS LINE AND SHIP IN THE FUTURE?
01 – Know that you will be well taken care of.  All you need to do is ask for something – especially if you want a special meal – give 24 hour notice, and it is yours.  Ask for anything you want in your suite.
 02 – Sign up for excursions before you go.  It will save you anxiety on the ship and many of them do get full.  You can always change on the ship but at least you have something to begin with.  If I have been on a waitlist before I leave, I have always cleared by the time we sail.
03 – Expect all the usual hang-ups while traveling and don't always blame it on SilverSea –  there are a lot more extenuating circumstances out there now and you just have to take a deep breath and carry on!
THE BOTTOM LINE IN A SENTENCE
Silversea is the most sophisticated option for upscale American cruisers seeking high measures of European-style service and an international clientele that appreciates the line's more discreet and elegant approach.
# 3 – REGENT SEVEN SEAS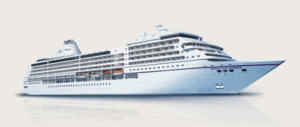 THE BIG PICTURE OVERVIEW:
If our rankings were based solely on what is included in your luxury cruise Regent would rank # 1 in the world. No other line offers Regent's combination of complimentary shore excursions in every port and included Business Class Air from major gateways throughout the United States. Regent is the perfect blending of casual sophistication, lots of options, and the largest cabins in its class.
Allow us to pause for just a moment and consider what separates Regent from its competitors:
Regent Is the most inclusive 5-star cruise line with amenities that include about 50% of all shore excursions included in your fare along with Free Business Class Airfare.

Regent has the largest standard staterooms afloat. The majority of their ships start at 300 sq. ft. with a balcony and a stocked refrigerator – that is the lowest tier stateroom on the Voyager and the Mariner. 

Regent is the most casual of the true five-star lux lines. There are no formal nights for any sailing of fewer than 16 nights.
So why doesn't Regent rank # 1 in the ratings? The ships are less personal than their competitors. The staff makes little effort to address guests by name. Breakfast and luncheon buffets are not the best in class. But, for many guests, the list of inclusions and the casual nature of the sailing experience, together with two truly spectacular new ships, the Explorer and the Splendor, will combine to make Regent the best possible option for those seeking quality, if not top-tier luxury, in a more casual shipboard atmosphere. Our review team has emphasized that, while not leading in several specific areas of service, the overall value combined with casual style and industry-leading inclusions, makes Regent an easy first-choice option for consumers. 
The 700 Guest Mariner and Voyager have hit the sweet spot of available space and amenities to match. The Navigator, at 490 guests, is ideal for those seeking a more intimate experience. The Regent Explorer is considered the most exciting new vessel in the luxury market by a wide swath of industry observers. The Splendor, identified as "The Most Expensive Cruise Ship Ever Constructed" is highly anticipated.
Regent now includes a complimentary luxury pre-cruise hotel stay before each cruise for guests booked in a Concierge Suite or higher. Guests have the option of taking an onboard credit if they choose to pass on the hotel night. Regent also includes so-called "two-for-one inclusive pricing", free Business Class air, included shore excursions, drinks, and gratuities. This makes Regent the current leader in terms of inclusions but consumers are always advised to utilize our recommended costing formula to evaluate true value versus marketing hype.
Drinks are included, along with wines. Gratuities are not expected and all of the ship's linens have been upgraded. Regent may offer the perfect blend of "not too much formality", "ships large enough to offer amenities yet small enough to be called intimate", and dining choices that create pre-meal excitement.
The line's Mariner and Voyager offer the industry's perfect blend of size (700 guests) and amenities, all-balcony cabins of 300 sq. ft.+. These are hands down, the most comfortable and spacious lower-category categories in the luxury market.
When considering Regent for families, it is important to note that the Mariner does not have connecting rooms.
Mariner & Voyager are well equipped with self-service laundrettes. Navigator only has two. If planning to do laundry onboard, bring fabric sheets, no fabric softener provided. All laundry services are at no cost to guests. Navigator's two lowest categories (G&H) are window suites. Oceanview window -6.5 feet wide does not open. Cabins that end in the number '7″ are for triple occupancy. Regent is a member of the "Guild of English Butlers" a company created for the recruitment & training of butlers around the world. The ship's butlers (for categories B & higher) provide everything from in-suite bar set up, afternoon canapés, packing, unpacking, laundry pressing (for a fee) or any special requests.
Internet use is one of the few services for which there is an additional charge. Passengers can, for a $6.50 daily charge have a copy of their favorite newspaper transmitted electronically delivered to their cabin.
Regent is one of the few luxury cruise lines that genuinely welcomes children & offers a dedicated children's program during kids' school breaks in the summer months.
All drinks are included, and guests can request from their steward bottles of wine or liquor(Grey Goose), etc.. to their cabin. The only time there is a charge for liquor is if they request a high-end scotch, or an expensive wine/champagne.
Room service is 24 hours & many guests enjoy memorable dinners in-suite on their balcony.
We think it is important to point out that several industry evaluation sources place either Seabourn, Crystal, or Silverseas above Regent in their rankings. In previous years, we felt that Regent could not be said to outrank these worthy competitors. In our latest ratings, however, we feel that Regent has one-upped it's Five Star competitors with the industry's best accommodations, food that is approachable and keeps getting better, and pricing that is, at this time, the most inclusive in the industry. Not one of their competitors is offering the combination of Free Airfare, Gratuities, All Alcoholic Beverages, and Complimentary Shore Excursions. Suite guests receive additional amenities that often include a pre-night hotel and complimentary Business Class air. Regent soars to the head of the pack with its consumer-driven amenities that simply make it a superior value for luxury that is less formal than one typically encounters on a true five-star lux product. 
(Note that the Navigator is a smaller vessel and carries just 490 guests. It is still considered an extremely low-density ship. Given its size, we think that the Navigator should not be booked for longer sailings with potentially rough seas.
One of the policies that separate Regent from its lux competitors, Crystal, Seabourn, and Silversea is its policy of "No Formal Dining Nights on Any Cruise of Less than 16 Nights". This allows Regent to own the "top tier luxury without the formality" crown.
Finally, Regent is the only five-star line to include both included shore excursions in all ports as well as Included "Business Class Air" on all sailings outside the United States. It is a potent marketing tool and goes a long way toward explaining Regent's success. It is surprising to us that not one of their competitors can match Regent's Free Business Class Air Offer.
But let's break that down a bit. Free Air is not really "Free" when there is a lower price when guest's take an "Air Credit" and do their own air. On a European cruise, as an example, the current credit for Business Air on Regent will be between $2500 – $2800 per guest. It would be almost impossible for a guest to beat those fares, inclusive of baggage handling, taxes, and transfers, by booking on their own. So read "Free Air" as a great value but it is not really "Free". Also, be aware that at least half of the shore excursions in a typical port come with a charge. Some shore excursions, mostly basic sightseeing overviews, are included. But do not expect that the better, more active tours will be complimentary.
FLEET FACTS:
Seven Seas Splendor  Brand new ship to launch February 2020.
Launch date: 2/2020 
750 guests      542 International crew         
Seven Seas Explorer
Launched in 2016
750 guests      542 International crew         
Seven Seas Voyager
Launched 2003
Re-launched in 2016
700 guests      447 International crew         
Seven Seas Mariner
Launched 2001
Major overhaul in 2018
700 guests      445 International crew         
Seven Seas Navigator
Launched in 1999
Refurbished in 2016
490 guests      345 International crew         
OFFICER AND CREW PROFILE
Officers on all ships are mostly European, with an International crew.
HOW COMFORTABLY WILL YOU SLEEP?
The crown jewel of the newly launched Seven Seas Explorer is the Regent Suite, lavish and luminous the suite is situated on the very top deck equal in size to a luxurious home. The suite is 4,443 square feet including a 1417 square foot balcony overlooking the bow. The Regent Suite has two spacious bedrooms, 2 ½ marble baths, and 1 full-service in-suite spa. The Regent Suite is possibly the most lavish at sea.  It is decorated with rare artwork, has a genuine horse-hair mattress (worth $90,000) on the master bed and there is an in-cabin spa offering unlimited, private Canyon Ranch spa treatments.
The new Explorer offers its lowest category in the Verandah Suite. Unlike the other three ships in the Regent fleet, where minimum suites start at 300 square feet, on the new Explorer and Splendor entry-level veranda staterooms are much smaller. The Category H is only 219 sq. ft. while the G1 and G2  "deluxe" veranda suites are 253 sq. ft. The Concierge Suite 461-415 square feet. The Master Suite is a two-bedroom suite with 2108 square feet and it includes dinner with a Senior Officer and other amenities.
On all ships, Regent Seven Seas offers spacious, all-suite accommodations with balconies. The Navigator is the only Regent ship to have a category with no balcony. This cabin, the Deluxe Window Suite, is 301 square feet.
When considering Regent for Most Regent cabins have European king size elite slumber beds that can be converted to twins with thick and luxurious European linens and duvet. Guests in the Regent suite are able to request the bed linens of their choice.
The beds on Regent do not generally face the balcony or window but are positioned to face the flat screen television.
families, it is important to note that the Mariner does not have connecting rooms.
STATEROOMS TO AVOID
Guests have reported that cabin 800 is the worst cabin on the Regent Voyager (Cabin 801 starboard side is equally bad). Not only does it have an obstructed view (1/3 obstruction by a huge steel hull) but it is directly under one of the ships main A/C ventilation, exhaust units that is loud and rattles the room.
On all ships, don't forget the cruise ship engine. While humming noises put some to sleep, the loud buzz of machinery might drive you crazy. Passengers on the lowest deck are most likely to hear engine or even anchor sounds.
DINING VENUES RATED:
Compass Rose:  Rated B+    
Main dining room on all ships. Offers a wide variety of options plus the ability to customize your own dishes. We did find examples of obvious portion control.
La Veranda:                              Enjoy elegant breakfast and lunch buffets in this chic outdoor dining room or al fresco on the shaded open-air deck.
Prime 7:       Rated A                   
Reservations required. An intimate steakhouse which elevates classic American fare to a new height.
Sette Mari  Rated A-               
Each night La Veranda transforms into a dinner venue serving authentic Italian specialties. It is part of the ship's upper deck buffet area by day and nicely transformed in the evening. Guests select from a superb antipasta buffet first followed by sit-down service of remaining courses. This restaurant normally is not "discovered" until mid-cruise but, by then, the "buzz" is quite favorable.
Pool Grill:                                Featuring delectable regional barbeque and gourmet burgers.
Chartreuse: Rated A-       
Reservations required. A modern French menu evoking a chic Parisian dining experience. Available on Seven Seas Splendor, Explorer, Voyager and Mariner.
Pacific Rim:  Rated A             
Reservations required. A sophisticated specialty restaurant serving an array of Pan-Asian dishes. Exclusively on board the Seven Seas Splendor and Explorer.
Room Service: Available 24 hours a day. During dinner hours, order dishes to your exact taste from the Compass Rose menu and they will be served course-by-course.
In  2012, Regent changed the theme of its veranda restaurant to a casual Italian no-reservation required option called Setti Mare. The restaurant is located on all Regent ships and features appetizers and house-made pastas at a buffet or table-side, followed by entrees ordered off the menu. Guests who wish to go ashore in the evening will find Setti Mari to be a satisfying experience without the need to allocate two or three hours for dining. The majority of guests will want to linger, and the casual Italian concept will make that possible with an expansive selection of comfortable yet refined Italian cuisine. Sette Mare has been a major success. Although this is identified as a "No reservations required" venue, tables of four or more should contact the Maitre d in advance.
ON-BOARD DRESS AND SOPHISTICATION LEVEL:
During the day, passengers wear comfortable clothing appropriate to the sailing climate. Poolside, bathing suits and cover-ups (for women) are common, though swimwear is not allowed indoors. Women wear shorts and T-shirts or blouses, capris, jeans, dresses or skirts indoors, while men go with jeans or shorts and T-shirts or polo shirts.
At night, elegant casual is the name of the game. That means skirts or slacks with blouses or sweaters, pant suits or dresses for ladies; slacks and collared shirts for men. Jackets are optional, but they're fairly common. Jeans, T-shirts, baseball caps, shorts, and sneakers aren't appropriate in any public space after 6 p.m.
Cruises of 16 nights or more will include two optional formal nights, where women might wear evening or cocktail gowns or formal pants suits; men might wear tuxes or suits. Elegant casual dress still is appropriate even on formal nights. Cruises of 15 nights or less don't feature formal nights.
The final night of the cruise allows passengers to dress more casually, but most stick with elegant casual.
While the age range encompasses couples from the mid-30s to 80s, Regent Seven Seas Cruises primarily attracts professional and retired couples, aged 60-plus, who are affluent and seasoned travelers. The line, which traditionally has marketed to North Americans, also courts travelers from other parts of the world, including the U.K., Spain, Japan, France, Portugal and Brazil.
The itinerary of the ship tends to drive the age and activity levels of individual sailings, so seven-night Mediterranean voyages attract a slightly younger, more active demographic than do lengthier cruises. which are more appealing to the line's core audience.  More than 50 percent of passengers are Regent repeaters on 14-plus night cruises
SOPHISTICATION SCORE BASED ON GUEST PROFILES, VENUE REQUIREMENTS, AND GENERAL ON-BOARD EVENING ATMOSPHERE:
8    on a 10 Pt. Scale
FIVE THINGS ABOUT REGENT WE REALLY LIKE:
Regent is uniquely inclusive: fares cover cruise prices, airfare, pre-cruise hotel stays in some categories, transfers, gratuities, shore excursions and beverages, from liquor to sodas. Value perception is the highest in the five-star category.
A high proportion of Regent guests choose the line for its unabashed lack of cruise formality while still offering five-star amenities.
Some of the largest standard cabins in its class (Ritz Carlton average staterooms are larger)
Free Business Class Air is included on all cruises outside North America.
Larger number of excursion choices.
 THREE THINGS ABOUT REGENT WE THINK NEED TO BE IMPROVED
Regent is less elegant and sophisticated than some of its competitors. Guests are not generally addressed by name. The Regent experience is not really personalized.
The number of excursions that are extra or not included seems to be increasing.
It can be difficult to get a reservation prior to the cruise at one of the specialty restaurants at a decent time.
CERTIFIED REGENT SEVEN SEAS NAVIGATOR CSI REPORT
CSI INSPECTION TEAM MEMBER –  Sedona Cruisers
SHIP/DATE/ITINERARY SAILED: –    Regent 
SHIP/DATE/ITINERARY SAILED:   SS Voyager/August 23-September 2, 2022/Southampton to Amsterdam. Ports:  Saint Malo, Dublin, Holyhead (Wales), Belfast, Waterford, St. Peter Port (Guernsey Island), Le Havre, Amsterdam.   September 5-7, 2022 Post-Cruise Amsterdam Tour.
OVERALL IMPRESSIONS OF THIS LINE COMPARED TO OTHERS YOU HAVE SAILED:
As longtime Silversea cruisers (since 1995), the decision to travel on Regent was based on this cruise ending in Amsterdam, a port Silversea did not offer in 2022 and the option for a 3-day post-cruise tour.   Our experience was first-class.  The SS Voyager is a beautiful ship, the décor luxurious and up-to-date from the carpeting to the furniture. The grand lobby with the open staircase and glass elevators is gorgeous.  The pre-cruise communication was complete and we liked the ease of the new, advanced online check-in process that allowed you to upload your photo, view the safety video, and provide credit card information for onboard charges three weeks before boarding. A Regent representative, however, said many clients do not like the online check in and prefer the old in-person system, even if it slows down the embarkation process.  Regent has a relationship with Artful Travelers, a specialized speaker organization that provides lectures, guided tours and guest engagement options which was an added plus on this cruise.  Our post-cruise experience, with only 18 guests, was an opportunity to explore Amsterdam and the surrounding countryside.  There was also sufficient free time to explore, giving us the opportunity to visit the Rijksmuseum and Anne Frank House.
WHAT ARE THE THINGS THAT STOOD OUT ABOUT THIS EXPERIENCE?
1) Dinner Menus.
Definitely more options and bit more upscale than Silversea.  As an example, Dover sole is offered in three restaurants every evening but only in La Dame (the premium, upcharge Silversea venue).  No Regent restaurants have an additional charge.  However, the trade-off is that the breakfast and lunch buffets were not quite as extensive as Silversea.  2) Ship décor. (See above.) 3) Butler.  Very efficient, knowledgeable and every request handled with ease.  A long-time, career Regent employee who had been furloughed for two years during the pandemic.  4) Dining Reservation Desk.  A desk staffed daily in the reception area where you could handle your reservations for the specialty restaurants.  This seemed much more efficient than the system on Silversea where the maitre' d, who is eating breakfast and lunch guests, is also trying to assist guests with reservation changes. 5) Entertainment.  The Regent production shows were impressive with larger dance/voice corps than Silversea and more lavish costumes.  However, the individual voices of the performers on Silversea seem stronger and more artistically trained.
WHAT AREAS OF OPERATION NEED IMMEDIATE ATTENTION FROM MANAGEMENT?
1)            Local Contact on Embarkation Document.  Our transfer at the airport to hotel upon arrival was unsatisfactory.  While other Regent guests on our flight were met by drivers, we were in the arrival area for 45 minutes with no representative and no resource to contact for assistance.  The US contact numbers were not operational that time of day. A local rep for another cruise line arrived and helped us find a driver.  We did address this issue with the General Manager after boarding the ship the following day who appreciated the feedback. The departure pickup after our post-cruise was excellent and contact information for a local rep was provided.           
2)            Customer service training of Reception Desk staff.  Several times the staff did not satisfactorily answer questions or provide assistance.  They were pleasant but were frustrating to deal with.  For example, a form for dining with a speaker stated that it should be turned into Reception or the Speaker Desk (which was closed) but the staff person said they would take the form but could not be sure it would be given to the speaker desk.
3)         Replace the carpet on Deck 11 going into the Observation Lounge.  This was the only area of the ship that seemed dated.  The carpet was dark brown and dingy, a striking difference from the décor throughout the rest of the ship.
WHAT WERE YOUR FAVORITE AND LEAST FAVORITE IMPRESSIONS OF ON-BOARD DINING OPTIONS?    
Favorite:  The variety of the offerings on the dinner menus and the overall quality of the food and its presentation.  Every meal was served hot and the pace of the dinner service (with only one exceptions) was excellent, even for a table of eight. Wine service was also attentive. We also appreciated no additional charges for the two premium restaurants as the cruise fee is certainly high enough that these venues should be covered.
Regent has kept the sorbet and petit fours as part of the dinner experience, items that Silversea eliminated years ago.
Least:  Open seating at breakfast and lunch in the buffet was a bit chaotic during busy times.
You were entering the area and hunting for an open table versus the Silversea option of always having a maître d' greet guests and seat them.
WAS THE QUALITY OF THE EXPERIENCE COMMENSURATE WITH THE PRICE YOU PAID? WHY?
Yes.  The quality of our experience was on par with Silversea.  We would consider traveling with Regent in the future, though the discounts we receive from our preferred status on Silversea make it an overwhelming first option and we prefer a bit more formal dress in the evening.  Since we have upgraded to a premium suite that included laundry service, we were somewhat surprised to find that Regent gave every suite category free laundry as a COVID recovery incentive.  We did talk with the General Manager about the fact that we had paid a premium for this service.
HOW DID THE HANDLING OF SHORE EXCURSIONS MEASURE UP TO OTHER EXPERIENCES YOU HAVE HAD?  
Yes.  The shore excursions operated on schedule and followed the itineraries.  With one exception, the guides were excellent and their commentary was interesting but not excessive.  Unlike Silversea, no Regent representative was on the shore excursions so not sure how emergencies were handled.  With five tender ports, Regent handled the transportation of guests to/from the pier efficiently without long waits.  Their check in process for tours where you exchanged your ticket for a tour number so groups were called by number versus tour name was efficient.
DID YOU DETECT ANY COST-CUTTING AREAS OF OPERATION? IF SO – WHERE? 
The fruit selection on the breakfast buffet was very basic.  There were no berries or avocados, for example.  There also was no American whiskey available for your suite…and only one option in the bars.  We were told this was a sourcing issue due to supply chain issues. Our butler told us they also had issues getting Coca-Cola in some areas.  Several guests mentioned they were pleased that the cruise was not at capacity because there were not sufficient staff.  However, we did not experience this first-hand. 
DID STAFF RECOGNIZE YOU BY NAME AND PROVIDE TRULY UNIQUE AND PERSONALIZED SERVICES? 
Since we had introduced ourselves to the General Manager, he stopped and greeted us several times during the cruise, and one maître d knew us and welcomed us by name for breakfast or dinner service.  While the staff was welcoming, other than our suite attendants, we did not feel the staff was focused on personal service as much as just getting their job done.  This could be a reflection of short staffing.
HOW WOULD YOU EVALUATE THE OFFICERS AND STAFF INTERACTION WITH GUESTS? 
Very limited with the exception of the General Manager.  There was a 30th Anniversary celebration where the captain and officers were present but did not seem to mingle with the guests.  This could be a hold-over from COVID.  Rarely saw any officers dining in the restaurants, and there was no effort made by an officer to have dinner which has been done on our Silversea cruises.
WERE THERE ISSUES RELATED TO DRESS EXPECTATIONS THAT YOU FELT NEEDED TO BE AMENDED?  
We were pleased to see several guests turned away at dinner for violation of the "no jeans" dress code.  However, Regent does not quite have the level of dress that we have come to appreciate on Silversea…and not because there were no formal nights on a 10-day cruise.  Many men just wore clothes at dinner that didn't seem appropriate.  However, have no suggestions on how the dress code could be amended to not say, "don't wear those wrinkled, tacky pants to dinner!"
WAS THE SOPHISTICATION LEVEL OF YOUR FELLOW GUESTS ABOUT WHAT YOU EXPECTED?
Yes.  Everyone we met was interesting and well-mannered as you would expect to find on a luxury cruise line. 
FINALLY – WHAT ARE THREE THINGS YOU FEEL ARE MOST IMPORTANT TO COMMUNICATE TO THOSE GUESTS CONTEMPLATING SAILING THIS LINE AND SHIP IN THE FUTURE?
1)            Pre-Cruise Documents.  If you are using Regent for pre-cruise travel, make sure you have 24-hour local contact information.
2)        Online Reservations.  If you are a first-time Regent cruiser, set up your online profile and pay close attention to the dates that reservations for excursions and dining reservations can be made so you are able to book your preferences before you are waitlisted.
3)            Dinner Reservations Desk.  Due to capacity, only one reservation in the specialty restaurants is available.  However, we found that you can talk with the reservation hostess and get waitlisted for other evenings as cancellations do occur, especially on days where there are long tours and guests cancel after returning to the ship.
CERTIFIED REGENT SEVEN SEAS NAVIGATOR CSI REPORT
CSI INSPECTION TEAM MEMBER –  DP  (Frequent Luxury Cruiser – Attorney) – DP
SHIP/DATE/ITINERARY SAILED: –Regent Navigator /July 23/London-Norway-Russia-United Kingdom-Amsterdam
OVERALL IMPRESSIONS OF THIS LINE COMPARED TO OTHERS YOU HAVE SAILED:
This was our third Regent voyage.  We've also experienced three Seabourn voyages and two with Crystal.   Regent, overall, is the best in our opinion, a notch above the other competitors mentioned.
WHAT ARE THE THINGS THAT STOOD OUT ABOUT THIS EXPERIENCE?
The embarkation process was swift and painless.  It took less than 15 minutes and the shore agents were friendly and helpful.Our cabin attendant was delightful.  Friendly, helpful and flawless in her performance.  She said that this was her first time "on her own" and on past voyages she was the #2 attendant for the large suites.  She was clearly excited and honored to be promoted and her performance and attitude showed that.
The size (about 500 guests) was just right for us.   We never felt cramped…or crowded.
WHAT AREAS OF OPERATION NEED IMMEDIATE ATTENTION FROM MANAGEMENT?       
The rumbling noise at times in the showroom was severe, aggravating and distracting, setting off the rattling of glassware and drowning out the words of the speaker.   We understand that this has been a consistent problem with this ship for years and it was not able to be corrected in prior retrofits.  It appears that it just can't be fixed, which is a shame given that it is a lovely ship.  We learned that the Navigator was not a new build but a converted Russian vessel, built for who knows what.
WHAT WERE YOUR FAVORITE AND LEAST FAVORITE IMPRESSIONS OF ON-BOARD DINING OPTIONS?
Favorite:  The Sette Mare evening Italian dining option was a nice alternative from the "same ole" of the Compass Rose main dining room.    That said, the Compass Rose is a great dining experience.
Least Favorite:  The severely limited availability of the Prime restaurant.  While the limitation was one reservation for the 20 day voyage, a bit of begging resulted in a second reservation. Wish it could have been more!
WAS THE QUALITY OF THE EXPERIENCE COMMENSURATE WITH THE PRICE YOU PAID? WHY?
Having compared the per diem of what we paid for this all inclusive voyage vs. the per diem of a family trip last year with non-inclusive Celebrity, there was only about a $70 per day per person difference!  Who wouldn't pay an additional $70 per day for a 5 star inclusive hotel experience vs. a pay as you go Holiday Inn one?
HOW DID THE HANDLING OF SHORE EXCURSIONS MEASURE UP TO OTHER EXPERIENCES YOU HAVE HAD?
Because of weather and the Russian military nuclear accident in the White Sea, the itinerary had to be adjusted to miss two of the Russian ports.  Regent pivoted admirably on the fly, adding three additional Norwegian ports on the homeward leg of the trip, all with interesting and varied excursion choices.     The communication with the passengers was handled well. Regent is very organized in herding the cats to efficiently disembark passengers for excursions.
The quality of the excursions was good to great, with only one "clinker" port  and one really poor tour leader.  We learned that a cruise itinerary has a great deal to do with that.  A year before, on another Regent cruise through the Panama Canal, we found almost all the excursions disappointing, but came to realize that it was not the fault of Regent, but that between the oppressive heat and abject poverty of the various ports, the excursions were not up to par.
DID YOU DETECT ANY COST-CUTTING AREAS OF OPERATION? IF SO – WHERE?
We did not detect any cost cutting areas.
DID STAFF RECOGNIZE YOU BY NAME AND PROVIDE TRULY UNIQUE AND PERSONALIZED SERVICES?  (Please provide specific examples)
YES!  Not only our cabin attendant (expected) but other crew (a captain in the Verandah restaurant and a manager at the pool grill regularly addressed us by name ) .   We found this a positive change from our previous Regent voyages (7 and 18 days) where this didn't happen.   We had been "spoiled" by being addressed by name by many Seabourn crew, but likely that was more a function of the smaller (200 passenger) "white ships" Seabourn had a few years ago.
HOW WOULD YOU EVALUATE THE OFFICER'S AND STAFF INTERACTION WITH GUESTS?
Excellent.  Always friendly.  Had a delightful dinner with the captain and another officer at a small table.  Invariably greeted guests around the ship with a smile and a hello.
WERE THERE ISSUES RELATED TO DRESS EXPECTATIONS THAT YOU FELT NEED TO BE AMENDED?
Perhaps just a bit stronger note in the Regent materials that jackets in Compass Rose in the evening are "suggested, but not required"   Also, re "formal nights," the Regent materials suggest a dark suit as an alternative to formal wear.  The reality is that many are attired in sport coats, with or without tie, on "formal nights."  Regent should conform their materials to this reality so that those of us wearing a dark blazer don't feel like we're stretching "the rules."
WAS THE SOPHISTICATION LEVEL OF YOUR FELLOW GUESTS ABOUT WHAT YOU EXPECTED? (Comments)
Yes, although on all of the 4 of 5 star sailings that we've experienced, there are "exceptions" which unfortunately stand out like sore thumbs.
FINALLY – WHAT ARE THREE THINGS YOU FEEL ARE MOST IMPORTANT TO COMMUNICATE TO THOSE GUESTS CONTEMPLATING SAILING THIS LINE AND SHIP IN THE FUTURE?
The "G" class staterooms "Deluxe Window Suites" (no balcony but fixed window) are located on decks five and six.  They are identical in configuration and in price EXCEPT for the fact that the rooms on deck six sport windows which at 30% larger.  Regent materials (and booking agents) should note this distinction.  The passenger would have no idea about this until they embarked.   
Regent makes a big thing about completing a cruise evaluation form while on board.  I did and posed a couple of questions, including the subject matter of the paragraph above, and specifically asked for a response from Regent.    Regent says that every evaluation form is read by multiple people at "headquarters," but I was surprised to not receive any response.
The Regent experience, over all, is excellent, with few exceptions.  The difference between Regent and the so called (self proclaimed) upper tier lines (Celebrity and to some extent Windstar) is significant.
THE BOTTOM LINE IN A SENTENCE
Incredibly designed new ships, excellent food, inclusive shore excursions as well as Business Class Air, all served in an onboard atmosphere that is decidedly less formal than its competitors.
CERTIFIED  REGENT MARINER CSI INSPECTION REPORT
The specifics and examples provided in this report will help Churchill & Turen Guests as well as tens of thousands of cruisetruth online followers make the best possible future cruise decisions. Industry executives follow our reports closely as they know we only accept evaluations from carefully "Certified" frequent luxury travelers. CSI Reports are not influenced in any way as we do not accept paid advertising, promotional funding, or complimentary travel for anything published on our consumer travel sites.  This report will appear (using pen name only) on Cruisetruth or River Boat Ratings under the appropriate line.
CSI CERTIFIED INSPECTION TEAM MEMBER  (Please provide pen name for privacy) – Hootie 
SHIP/DATE/ITINERARY SAILED: Regent Seven Seas Mariner – 12/17/19 to 1/24/20  Rio de Janeiro to Miami  +  Miami to San Francisco
OVERALL IMPRESSIONS OF THIS LINE COMPARED TO OTHERS YOU HAVE SAILED:
In addition to being one of the larger ships that we sail, this is the most glitzy.  Because it is larger, it has the huge atrium with the glorious stairs descending in the middle.  All of the public areas are much more dressy that what we are used to.  The furnishings in the public areas (chairs etc.) are more modern and not that comfortable like we found on Crystal with the exception of the comfy chairs in the Mariner Lounge. Silver Sea – though we haven't been on them since they have refurbished their ships in the last year seem to have more comfortable furniture for sitting.  But for sure, your jaw drops at the beauty of the Mariner's spaces when you enter, especially at Christmas which was the first leg of our trip.  There were Christmas trees in all of the spaces, each more beautiful than the next and a huge gingerbread house complete with small train.  Beyond the furnishings, we felt that they did not have enough staff to passenger – at least what we have been used to on Crystal or Silver Sea.  Notably this happened in the Compass Rose Restaurant where we often had to wait to be seated (10 minutes one evening at the podium even waiting to get someone to seat us – that person was clearing tables), 2 evenings we nearly left before the entrée was served because we waited nearly 20 minutes after we finished appetizers, etc – and the Mariner Lounge where it was close to the auditorium and would get swamped after an early performance and you could wait 20 minutes before someone asked what you wanted – they did not re-deploy servers to help when one area would get terribly busy (and that could be anticipated.)  One night there was even a waiting list for the general restaurant – not what we are used to (and they don't take reservations.)  And lastly on cabin attendants.  Some days, we didn't see anyone to make up the cabin until at least 2 o'clock and on all other ships it is done before noon.  It took 2 days to get our person to deliver a bottle of Scotch to the room.  They were stretched way too thin and had too many rooms.  Oh, and lastly, for a ship that size, the library was pitiful.  There were hardly any new books and we gave them 5 new ones after the first leg and purposely looked for them at the beginning of the second leg and couldn't find them???  Also, a small thing, but after 6 weeks on the ship, at the most 6 staff would address us by name and none of the rest even asked us what our names were.  Very different again from Silver Sea where they all get to know you – but it is a much smaller ship.  To some extent we felt that glitz is only knee deep – a beautiful ship backed up by good service but not great service.
WHAT ARE THE THINGS THAT STOOD OUT ABOUT THIS EXPERIENCE?
We had done the itinerary before and loved it so certainly that stood out – and they did have some very good lecturers.  As with Silver Sea, the destination lecturer did come over the PA system to talk about what you were seeing at stops in the Amazon and in the Panama Canal and did a great job.  And the ship bent over backward to make the Christmas (holiday) experience be a memorable one.  The Captain even dressed as Santa several times, not only for the kids on the ship but even made a tour of the bars one night for the older crowd.  They tried to tailor menus for the holiday and gave us all "gear" for New Year's.  We were really impressed with this.
WHAT AREAS OF OPERATION NEED IMMEDIATE ATTENTION FROM MANAGEMENT?       
First and foremost, the number of crew and how they are managed to help the predictable event management in the bars and restaurants after events.  Next, the library.  Many older passengers still like books.  Third, in the cabin bathrooms there is only one hand hold and it is under the shower head in case you need to hold on.  We had two different cabins, one with a tub/shower combo and one with a walk-in shower.  On the first leg we had the tub and found it very dangerous for older passengers.  The entire back wall of the shower is a mirror (glitz again) so no hand hold can go there.  The tub is elevated about 6 inches off the floor and is narrow and if you are showering hard to turn in and my husband's head actually hit the ceiling.  I just had a new knee a few months before and found this set up dangerous as the tub wall was so tall (being elevated) I could hardly get in and to get out had to not only get over the side but drop down 6 more inches.  I will say that my husband explained how dangerous this was on the mid-cruise questionnaire and they do read it as they called us immediately and explained how sorry they were but there were no cabins to change us to – they too were concerned with it being dangerous.  And if we had rocky seas, we just didn't get in it as the hand holds weren't where you needed them. Frankly, the pre-cruise hotel experience was a nightmare for everyone.  We stayed at the Hilton in Rio on Copa Cabana.  Their choice of room for us was described by all as a cubicle.  They "forced" us to spend a second night there before the cruise and when we checked in the hotel told us we were not due for another night – I got out my paperwork and after a while them made good and checked us into a room.  When we got there the bed was stripped and all the bedding was on the desk and there was no chair anywhere in the room – even at the desk!  So, while the bellman went to change our room, we sat on a mattress.  Luckily, because we are Hilton members, they "upgraded" us to a little larger room which proved to be find with us – and which was ready – but was not what Regent was ordering for its passengers.  We heard so many stories that night in the bar and restaurant from others about their horrible rooms and trying to upgrade themselves with Brazilians that didn't speak the language!  Also, it wasn't clear where to check with Mariner staff in the hotel and many didn't do it early enough.  Getting loaded on the buses was also terrible.  They didn't give us correct instructions and if you didn't check to see if your luggage was going on the bus, it would have been left behind at the hotel! A horrible mess.  And in Miami, we heard equally horrible stories about getting on the ship.  They need to address this.
WHAT WERE YOUR FAVORITE AND LEAST FAVORITE IMPRESSIONS OF ON-BOARD DINING OPTIONS?
Favorite was that there was quite a variety to choose from if you ate in the Veranda at lunch at the buffet and that there was a page in the Compass Rose Restaurant of consistent food you could choose from each night that you would recognize.  Least favorite was that the grill food menu at the Pool Grill didn't change, though they did have a small buffet that did each day.  We usually ate here as it was outside and quite pleasant.  We found the food in the Compass Rose to be unusual and not fitting the description if it was from the page that changed and usually overcooked if you ordered from the meats on the page that stayed the same.  One night my husband could not even cut into his pork chop and the same thing happened of his steak the next night.  The sides were very small and came in small bowls that were shaped oddly with lips that bowled in and made it hard to get food out of.  One night, my husband ordered short ribs and what he got was meat with no bones over a huge plate of pasta – not what the description led you to believe.  After all our disastrous ordering, we ate mostly in our cabin for dinner from a very small room service menu – actually having the same thing every night as we found things we liked.  Not our best experience but I to be fair, we don't like to linger over dinners.  Every dessert and ice cream my husband had, though, was absolutely delicious!!  Oddly enough, we only ate in a specialty restaurant one night as that too wasn't great.  The steak my husband order was frankly too large and very undercooked.  We couldn't get a reservation until 8 and since they close not too much later they were changing table cloths and cleaning the place before we were finished and we felt hurried.
WAS THE QUALITY OF THE EXPERIENCE COMMENSURATE WITH THE PRICE YOU PAID? WHY?
We find them to be a little more expensive than the other cruise lines; however, you don't pay for excursions so by the time you count that they are commensurate.  We love a ship experience and since we aren't really foodies we felt that this was a good experience. 
HOW DID THE HANDLING OF SHORE EXCURSIONS MEASURE UP TO OTHER EXPERIENCES YOU HAVE HAD?
Here is where I do think they fall a little short.  Because we are not "paying" for the excursions per se, Regent really fills the buses full and this can make it very uncomfortable.  We heard many people grouse that they couldn't spread out a little.  Also, they do not send a member of the ship's crew on an excursion with the guests and this makes us a little nervous.  It is up to the local tour operator to make sure that everyone is safe and comfortable and "behaving" and this can be awkward.  Silver Sea always has a member of the crew, even if it is an entertainer on the excursion to answer questions and always stay with the person that is the last one off the bus. Also, buses are about ¾ full with Silver Sea so if you don't mind going toward the rear you can really spread out and get pictures from both sides of the bus.  The onboard destination crew was always very helpful.  But they did not have a tour in Miami for in-transit guests and didn't help us to get anything else.  Just said take a taxi.  That didn't help much.
DID YOU DETECT ANY COST-CUTTING AREAS OF OPERATION? IF SO – WHERE?
Yes!  Number of crew and that is the most important thing. 
DID STAFF RECOGNIZE YOU BY NAME AND PROVIDE TRULY UNIQUE AND PERSONALIZED SERVICES?  (Please provide specific examples)
No.  As I said before, after 6 weeks there were so few people that recognized our name it was pitiful.  And those were our cabin staff, the one consistent server in the bar, and one hostess at the Compass Rose (as I had gotten irritated one evening that we waited so long and I guess she remembered me after that.)  We ate at the Pool Grill almost every day (3 in the Veranda) and NOONE knew our name!
HOW WOULD YOU EVALUATE THE OFFICERS AND STAFF INTERACTION WITH GUESTS?
We saw officers eating lunch in the Veranda and Pool Grill and they never spoke to anyone.  The only officers that did speak were the Captain and the hotel manager.  We saw the Captain a lot and he never spoke to us – but to be fair we don't go to the Captain's cocktail parties either.  The hotel manager ate with the same lady every meal on the first leg of the trip so she must have been somebody.  The Cruise Director we did see around and again he never spoke to us either.
WERE THERE ISSUES RELATED TO DRESS EXPECTATIONS THAT YOU FELT NEED TO BE AMENDED?
We were very happy with the dress code but we saw a lot of exceptions.  There were a lot of jeans allowed at night and if you are going to make a rule, stick to it.  It is a little awkward to have women in ball gowns and men in day slacks on formal optional evenings.  But we dressed the same every night so we felt comfortable.
WAS THE SOPHISTICATION LEVEL OF YOUR FELLOW GUESTS ABOUT WHAT YOU EXPECTED? (Comments)
For the most part.   You always see a few and say you wonder why they would want to come on a ship like this but for the most part this was fine.
FINALLY – WHAT ARE THREE THINGS YOU FEEL ARE MOST IMPORTANT TO COMMUNICATE TO THOSE GUESTS CONTEMPLATING SAILING THIS LINE AND SHIP IN THE FUTURE?
We are finding more and more that if you have a favorite cruise line you like it and should stick with it.  Others will be nice but you will find fault with it.  We are Silver Sea people and should stick with it and others can't measure up in service in our minds (and equivalent cabins are a little larger and all have a bathtub and shower) and to us that is the most important element of a cruise to us.  We overheard a lot of people loving the food on Regent, we just didn't but we aren't food people.   We overheard a lot of people just loving the glitz on the ship, we just aren't glitz people.  So, I can't say there are three things to say, just choose what is most important to you and then match that with a cruise line. 
# 4 – RITZ CARLTON YACHT COLLECTION  (Provisional)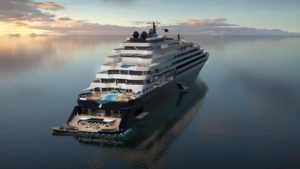 THE BIG PICTURE OVERVIEW:
Ritz Carlton has not yet launched its first ship so reviews of its cruise "product" are impossible. This is a "Provisional" evaluation based on what we know about this new luxury product. The Pandemic has delayed the launch of the line's first vessel. Reportedly, the Ritz-Carlton Yacht Collection will have the highest staff to guest service ratio in the cruise industry, with almost as many staff members as guests 
Starting prices for voyages range from to $3,100 for four nights to $10,100 for 12 nights, depending on location. The all-inclusive fare comes with onboard gratuities, 24-hour in-suite dining, beverages in-suite and throughout the yacht, Wi-Fi, and onboard entertainment and enrichment.
FLEET FACTS:
First Yacht launches in 2020, there will be three by 2022
149 suites — each with its own private terrace — accommodating up to 298 guests
OFFICER AND CREW PROFILE
Officers on all ships are International.
HOW COMFORTABLY WILL YOU SLEEP?
The Ritz Carlton new-build yachts will feature a luxury custom king bed sleep system with linens created exclusively for the Ritz Carlton Yacht collection. We expect superlative bedding.
STATEROOMS TO AVOID
516, 620: connecting room and close to stairs and elevator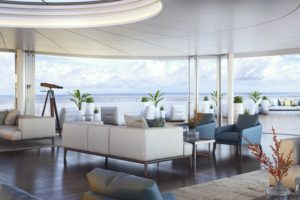 DINING VENUES RATED – TBD
MAIN DINING EXPERIENCE
Designed with intimate seating arrangements, the spacious main restaurant offers a thoughtfully-designed balance of privacy and social connection. A menu of locally inspired creations changes daily to reflect the passing scene.
TALAAT NAM
Creative interpretations of Southeast Asian cuisine are paired with sophisticated, laidback luxury in this sleek, contemporary restaurant. Sit down at the sushi bar, enjoy a more family-style table experience, or dine outside and watch the day's destination disappear with the setting sun.
S.E.A.
Indulge in a specialty dining experience designed by Chef Sven Elverfeld of Aqua, the three Michelin-starred restaurant at The Ritz-Carlton®, Wolfsburg. S.E.A. offers an inspired European á la carte journey in a sophisticated setting with a contemporary feel. Reservations required, additional fee applies.
MISTRAL
Come as you are, for lunch or a romantic dinner alfresco. The seafood bar features fresh local catches while prime cuts are prepared to order from the grill. The deck serves as one of the best views on the yacht to enjoy dinner or drinks.
THE POOL HOUSE
From a leisurely breakfast for early risers to late-night dining, this casual eatery serves a variety of cuisines prepared à la minute in an open air space.
THE LIVING ROOM
Guests will wake to freshly roasted coffees and baked pastries at the espresso counter and bar. An array of ready-made culinary treats are also available for day trips and late nights.
ON-BOARD DRESS AND SOPHISTICATION LEVEL
As these ships are being marketed as "Yachts" dress will be casually elegant. Country Club casual will be the theme and no ties are required. Families are welcome and it is likely these yachts will attract people who already like and use the Ritz Carlton hotel brand.
SOPHISTICATION SCORE BASED ON GUEST PROFILES, VENUE REQUIREMENTS, AND GENERAL ON-BOARD EVENING ATMOSPHERE
To be determined but this is meant to be a floating Ritz Carlton. Another way some cynic's might put it – "A Marriott takes to the Sea".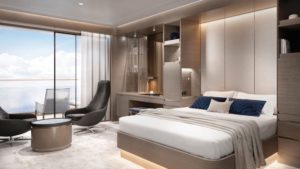 ACCOMMODATIONS NOTES:
Each of the 149 suites will have its own private terrace and comes with a dedicated personal assistant, who can do everything from making your dinner reservation to organizing a destination excursion.
Two of the suites are Owner's Suites, which are 1,098 square feet. They have two bathrooms and a private whirlpool on the 592 square-foot terrace.
The View Suites range from 571 square feet to 624 square feet and have floor to ceiling windows.
At 700 square feet, the Loft Suites are two stories, with a luxurious modern living and dining area upstairs, and sleep area downstairs. They also have picture windows.
The Grand Suite is 635 square feet with a spacious terrace of 108 square feet.
THREE THINGS ABOUT RITZ CARLTON YACHTS WE REALLY LIKE
Trip itineraries reportedly will offer less time at sea with more time to explore intimate, remote ports that bigger cruise ships don't have access to because of their size.
Guests have the option to book back-to-back voyages without repeating ports.
Several Dining Options for a small ship.
THREE THINGS ABOUT RITZ CARLTON Yachts WE THINK NEED TO BE IMPROVED
Let's wait until they have been sailing for six months and have been fully inspected by our CSI Team.
THE BOTTOM LINE IN A SENTENCE
The size of the ship, large accommodations, and contemporary design features bode well for these floating, boutique hotels. But we are less than impressed with some of the initial itineraries.
# 5 – SEABOURN CRUISE LINE
THE BIG PICTURE OVERVIEW:
Seabourn is the fastest-rising cruise line in the luxury sector, improving its Cruisetruth rankings in each of the past three years, The pride of the Carnival Cruise line stable, these sleek ships are elegant and clearly among the best at sea. Seabourn dazzled the industry with the introduction of the Odyssey in 2009. Had the Carnival Corporation gotten it right with their new breed of a luxury ship, a vessel with more than double the capacity of the line's smaller "white yachts? Now, looking back at the launch of the Odyssey, followed by the Sojourn and the Quest, we would have to say that most cruise industry journalists would agree that Seabourn got it right.
At 32,000 GRT, the three sister ships each carry 450 guests with four-on-board restaurants and outside cabin/suites ranging from 295 to 1182 square feet. The addition of the three $250 million ships, all constructed at Italy's boutique T. Mariotti shipyard, enable Seabourn to literally sail the world, creating some of the industry's most interesting itineraries in Africa, the Middle East, and Asia. This is a point worth repeating and emphasizing – Seabourn has never been afraid to schedule longer voyages than their competitors in order to include ports not always included on itineraries. Alaska is an example of some really creative itinerary planning with sailings of ten to twelve nights versus the traditional seven-night program.
Seabourn announced in 2013 that the smaller, older white ships, the Spirit, the Pride, and the Legend, have been sold to Windstar. This makes Windstar the largest small-ship cruise line. 
Seabourn will be operating the newest fleet in the luxury category with only cosmetic changes between the three ships and the same deck plans/design. No one who has sailed one of these three sisters will ever get lost on one of her siblings. The design simply works and Seabourn has achieved a rather rare feeling of spaciousness which could work against guests craving a sense of more people and more excitement. Things can get rather quiet and refined on Seabourn.
Shortly after the sale of its older ships, Seabourn announced an order for two, and likely three, new enlarged Odyssey-class ships. The Encore launched in December 2016 with her twin sister, the Ovation came out in the spring of 2018. The new sisters carry 600 guests versus 450 for the Odyssey Class triplets. The New Encore and the Ovation have an additional 12th Deck. They, like the smaller siblings, are considered all-suite, although that can be misleading as a cabin under 300 square feet may be called a suite by marketing folks but in accurate cruise vernacular it hardly qualifies. But let's go with all-suites as Regent, Seabourn, and Silversea all make the claim.
This luxury line has one clear vulnerability – it is the true top of the crown in the Carnival Cruise Line Collection. As such, it is prone to rumors that "Carnival is cutting costs" or that "Quality has declined as Carnival has taken over more and more of the management of Seabourn." Our numerous CSI Inspections have produced results that clearly indicate that Seabourn has actually improved its onboard product substantially and that the financial backing of the world's largest cruise corporation has enhanced investment in both new ship construction and a staff that is taught to anticipate a guest's needs. There is no evidence that we can find that Seabourn's management has had its role diminished.  We are aware of the cruise industry "trash talk" popping up on the self-appointed "Critic" sites. But much of the negative words about products in the top-tier luxury segment can be attributed to creative writing from competitor's marketing departments. 
Seabourn guests relish in the feeling that their ship is a floating club off sorts. There are comfy linens, the latest flat screen TV's and I-Pod this and that's, guests, receive customized stationary, and the showers work with surprising intensity. Dinner is an "event" and things are relatively low-key. If less yacht-like then Sea Dream, Seabourn manages to convey an atmosphere of privilege and comfort without going overboard on the formality. This is a cruise line that will make country club members feel that they have arrived at a clubhouse that floats.
With their unmatched sense of style, elegance and grace, Seabourn ships have steadily attracted those attuned to a high-level country club lifestyle. Aboard Seabourn, every desire is met promptly and with a welcoming smile. Whether it's a warm blanket and a cup of gourmet hot chocolate as you drift along the Norwegian Fjords or a relaxing neck massage poolside, you'll feel that you're a member of a very exclusive club. Step aboard any one of Seabourn's ships and you'll enjoy a sophisticated and luxurious journey. You will feel as though you've been invited to sail on a private yacht.
FLEET FACTS:
Seabourn Encore       
Launch date: 2016 
600 guests      450 International crew         
Seabourn Quest
Launched in 2011
450 guests      335 International crew         
Seabourn Odyssey
Launched 2009
462 guests      333 International crew         
Seabourn Sojourn
Launched 2010
462 guests      354 International crew         
Seabourn Ovation
Launched in 2018
600 guests      420 International crew         
OFFICER AND CREW PROFILE
Officers on all ships are International.
HOW COMFORTABLY WILL YOU SLEEP?
Spacious and luxurious are the words that best describe Seabourn's suites. These suites come with beautiful and welcoming beds outfitted with the finest Egyptian cotton. Each stateroom steward freshens up the room, so you'll always return to a made bed, and the stewards are always ready to draw you a scented bath
Encore has 300 cabins in eight categories, all designated suites. Even the most basic of accommodations has a decent-sized balcony, a marble-lined bathroom and a walk-in closet. The decor is similar throughout — cream carpets, chairs and sofas in brighter colors with retro curves, extensive use of cream leather and beds with throws in rich shades. From Penthouse grade upward, there's imaginative use of space, with features like a sleeping area separated by curtained glass screens, right up to the massive Wintergarden Suite, with a glass-enclosed conservatory area featuring a tub and a daybed. All suites come with stocked mini-bar, personalized stationery, atlases and umbrellas, fluffy robes and slippers.
Eight suites across different categories are wheelchair-accessible. Thirty-two have capacity for a third bed and 34 interconnect (with some standard suites bolting onto a much bigger one to create some of the grandest accommodations on the ship). The different categories are scattered all over the ship, so study the deck plan carefully before booking.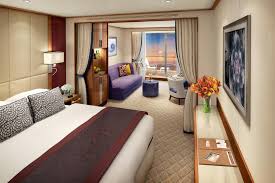 STATEROOMS TO AVOID
In one of the Owners suites you hear the anchor every time it's raised or lowered. The balcony has no view. It looks out on the Deck 7 whirlpool and there is no privacy.
Also avoid connecting suites, because you can hear the neighbors.
DINING VENUES RATED
The Restaurant – Rated A-
The main dining room is quite elegant and light with floor-to-ceiling windows running along the port and starboard sides and a center section with a raised ceiling, gauzy white drapes and lit-up white panels with a white-on-white abstract design. The Restaurant is open for breakfast, lunch and dinner.
The Colonnade The Colonnade is the ship's buffet venue, with indoor and outdoor seating (with heat lights on the aft deck for chilly days). At breakfast and lunch, meals are self-service, with small menus of hot items to order a la minute. Dinner is typically off a menu and waiter-served, but there will be the occasional buffet meal (like the Tuscany Market Dinner). Note that gluten-free, dairy-free and vegetarian items are sometimes marked, but not always.
The Grill by Thomas Keller – Rated A
The marquee specialty restaurant onboard Seabourn Quest is The Grill by Thomas Keller, the Michelin-starred American chef known for restaurants such as The French Laundry, Per Se and Bouchon. You need to make reservations for this must-try dining experience, and you'll have the best results if you do so online pre-cruise. The restaurant staff makes a point to get everyone in once; space permitting, you can dine a second or third time.
Insider's Recommendations: Skip the lamb, ribs, and steak options in favor of Keller's masterful take on Roast Chicken or superb Dover Sole. 
The Patio: The Patio is so much more than a standard pool deck grill counter, and was the surprise hit of our cruise. It has the longest hours for lunch (12:30 to 3:30 p.m.), though it will close in inclement weather. (No one wants to eat at the open-air tables in the rain anyway.) At lunch, help yourself to an excellent salad bar, three hot dishes (such as panini or grilled chicken or fish), two pizza flavors (one is typically cheese), small sandwiches and cookies. Or, order off a menu of standard hot dogs and burgers, Thomas Keller's Napa Burger and Yountwurst Hot Dog, and a fish that changes daily. Veggie burgers are not officially on the menu, but are available on request. (They're also shipmade and delicious.) Grill items are delivered with irresistibly crispy french fries; you might also get some surprise chips, salsa and guacamole while you wait. Order ice cream and drinks from the bar.
Seabourn Square: Seabourn Square is the heart of the ship — part cafe, part internet center, part lounge and part guest services. In the morning, it's the place to grab an espresso or a chai tea latte and a pastry and kick back on a couch with a newspaper or Kindle. In the afternoon, drop by for a slice of cake or tea sandwich and a caffeinated pick-me-up. It's open from 6:15 a.m. to 11 p.m., closing for a few hours during dinnertime.
Afternoon Tea: Afternoon tea is held daily in the Observation Bar from 4 to 5 p.m., so you can enjoy the view while you munch on scones with jam and clotted cream, tea sandwiches, little cakes and organic loose leaf tea. Raisin scones are the norm, but plain and gluten-free scones are available on request. A note for tea aficionados: Seabourn serves loose-leaf tea in a pot and provides a strainer for you to pour through into your tea cup. This means that any tea left in the pot over-steeps before you can pour a second cup. We recommend either sharing a pot, asking for a half pot of tea or asking for a pot with just the leaves and a pot of hot water so you can steep just a little at a time.
Sushi:  Rated A
This intimate dining venue serves up fresh sushi and sashimi — beautifully presented and paired with inventive ingredients. The venue itself is a light, cream-colored room with large picture windows along one side and a sushi counter on the other. Diners can either sit at the counter, with a view of the chefs in action, or in the surrounding dining area.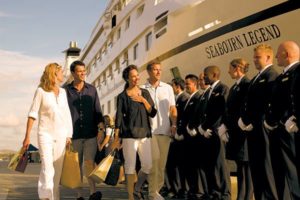 ON-BOARD DRESS AND SOPHISTICATION LEVEL
Seabourn's dress code is slightly more relaxed than other luxury cruise lines. During the day, passengers wear casual, resort-style attire (shorts and jeans are allowed) throughout the ship, including in the lounges. Swimwear, cover-ups, and exercise attire are reserved for the pool area, outside decks, spa and fitness center.
At night, the dress code in all venues is mainly elegant casual — men are encouraged to wear slacks with a collared dress shirt or sweater (jackets are optional), while women can wear slacks or a skirt with a blouse, a pantsuit or dress. Both men and women are allowed to wear jeans, as long as they're not distressed, in all venues except The Restaurant. On our cruise, we saw the full spectrum of womenswear, from chic outfits with jeans and dressy tops to flowy separates and dresses, both stylish and more casual.
Formal nights, which are celebrated only in The Restaurant, occur once on cruises up to 13 days, twice on cruises of 14 to 20 days and three times on cruises of 21 or more days. All other venues aside from The Restaurant maintain elegant casual dress codes on formal nights. Seabourn's formalwear requirements include a tuxedo, suit or slacks and a jacket for men and an evening gown or other formal apparel for women.
While the evening dress code is supposedly enforced at 6 p.m., no one ostracizes guests who are still watching sail-away after 6 in the clothes they wore all day. However, try to enter The Restaurant in the wrong attire, and you will be sent away to change. We even heard of someone being turned away for wearing too casual shoes — despite shoes not being addressed in Seabourn's official dress code descriptions.
SOPHISTICATION SCORE BASED ON GUEST PROFILES, VENUE REQUIREMENTS, AND GENERAL ON-BOARD EVENING ATMOSPHERE
9      on a 10 Pt. Scale
ABOUT ACCOMMODATIONS
All cabins are suites, and they are well equipped with designer soaps, and all the latest and greatest amenities (flat-screen televisions, Bose Wave sound systems, and so forth). A complimentary bottle of Champagne greets you in your cabin. Bar drinks are complimentary and refilled promptly. With an abundance of public space and few fellow passengers, you might feel you have the vessel to yourself — no annoying crowds or lines here.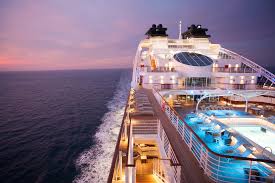 CERTIFIED CRUISE SHIP INSPECTOR (CSI) REPORT FEBRUARY 2020 ANTARCTICA (GB)
Firstly, Seabourn performed as expected. The food, staff, and amenities continue to place Seabourn amongst my favorite cruise lines. Also, what can I say about the Wintergarden suite except wow and thank you again?
Where Seabourn excelled beyond expectations was in the Expedition staff. They amassed over 20 highly knowledgable and experienced scientists, naturalists, and experienced Antarctic leaders who were extraordinarily helpful and willing to share their knowledge and love of the continent. They made the trip something special indeed.
The Antarctic is truly a place you must see, which I suppose makes it one of the fastest-growing tourist destinations. Personally, I do feel that it's a one-and-done type of experience. I am very glad I went but have no desire to return. My main disappointment with the six days we spent in the Antarctic was that being on a ship with approximately 400 passengers and a requirement by the IAATO that only 100 people be allowed onshore at any one time we were only able to spend about 1.5 hours onshore at any location. This precluded doing any real trekking or exploring and basically relegated our landings to an hour or so on the gravel beaches. We did have an opportunity to do some sea kayaking, which is a must-do for anyone visiting Antarctica and who is physically capable. I do wonder if it would have been a better experience on a smaller expedition ship where a limited number of guests would mean more time allowed onshore.
As for the rest of the cruise, I do have mixed feelings. As you know we started in Buenos Aires, a city I lived in many years ago and which I have always enjoyed returning to. I must say it has gotten more dangerous and we were warned numerous times not to wear any jewelry or to walk on certain blocks right near our 5-star hotel. As proof of this we had three Seabourn guests mugged the day before boarding (watches stolen and one guest injured when he was thrown into the street and hit by a taxi.) Fortunately, all guests recovered sufficiently to board the ship and enjoy the cruise. As far as the other ports of call (Montevideo, Falklands, Ushuaia, Punta Arenas, Castro, Puerto Montt, and Santiago) they were interesting to see but except for the larger cities they obviously depended heavily on the tourist trade (with all the associated souvenir shops and bars.)
Cruising the Chilean coast afforded views of spectacular scenery with deep fiords and massive glaciers. After Antarctica however, it was a bit of a letdown and it became more of a cruise to be pampered on the ship than to visit interesting locales.
In summary, we both are very glad we took this trip and enjoyed our time immensely. I think if I was to advise a friend who wanted to see Antarctica I would recommend flying to Ushuaia, taking a smaller expedition-type ship to the continent, and then spending some land time in Patagonia before flying home.
FIVE THINGS ABOUT SEABOURN WE REALLY LIKE:
Creative menus for guests who know fine dining
Excellent special-interest and enrichment program
Loyal guests who have tried the other lines and have come to appreciate Seabourn's blend of casual class.
Staff makes a serious effort at learning every guest's name. This is the hallmark of true five-star service.
Seabourn currently has the most creative worldwide itineraries of any of their top-tier competitors.
FIVE THINGS ABOUT SEABOURN WE THINK NEED TO BE IMPROVED
Shore excursions can be expensive
The Swimming Pool is smaller than it needs to be
Seabourn pre and post-cruise hotel packages are often not a reasonable value.
Quality of evening entertainment tends to be somewhat conservative and classical.
Seabourn only provides Complimentary Business Class Air on sailings that need help
THE BOTTOM LINE IN A SENTENCE:
Seabourn's true luxury service, including attempts by the crew to learn guests' names while anticipating their needs, together with an across-the-board consistency, has resulted in steady gains in Seabourn's ranking among the Top Ten Cruise Lines in the World. 
# 6 –  SEA DREAM YACHT CLUB

The "world's best cruise line you've never heard of" continues to draw rave reviews from the fewer than 200 guests per week able to sail this line's two 100-passenger ships. Outstanding service and some of the best food afloat, combined with a casual "no ties-no formal anything" is a winning combination for these former Sea Goddess yachts. Excellent one-week itineraries in Europe and the Caribbean. Ideal for laid-back adventurers seeking one-on-one service. There are no balcony cabins and the bathrooms are small but guests can sleep outdoors on a Balinese bed. This is high-end, casual, all-inclusive relaxation for those who would never consider a Vegas-like shipboard atmosphere. In fact, Sea Dream is ideal for those who have never wanted to cruise, The line takes it's tag line, "the world's largest yachts" seriously. While several smaller, luxury lines claim they visit off-the-beaten-path ports, Sea Dream really delivers on that promise. The new Adriatic sailings featuring the ports of Croatia and may be Europe's hottest itineraries. The line's St. Thomas and British Virgin Islands itineraries are simply better than those offered by 750-1200 guest competitors. No one does the Greek Islands and Turkey better. If Jimmy Buffet ever decides to purchase a cruise line – this is the one he will want.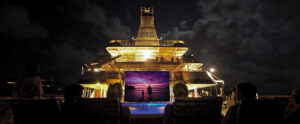 This is a cruise line with only 50 cabins. There are those who speculate whether or not it can survive in an environment where size dictates purchasing savings. But unlike its competitors in the five-star luxury market, Sea Dream has never had to build anything. They purchased the former Sea Goddess Yachts and never expanded. That has placed them in a situation where the long-term debt that hangs over so many lines is not an issue at Sea Dream.
Sea Dream is one of the only cruise lines to embrace transparent pricing policies. Discounted rates are clearly listed on the line's website, www.seadreamyachtclub.com Category 2 cabins on the lowest deck feature portholes. Category 2 "Guarantees" are the lowest prices you will find on Sea Dream.
Sea Dream is an excellent choice, often the best choice, for Greek Island, Croatia, and BritishVirgin Island itineraries. The ship's size permits visits to smaller ports that are never included on large-ship itineraries.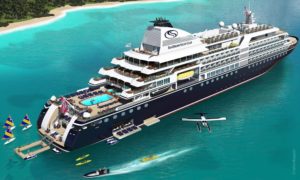 "Entertainment? I didn't see any. But folks were actually having conversations and the lounge did have its late-night fans.

"I experienced the finest entertainment on Sea Dream I have ever witnessed at sea – and I've been on fifteen or so cruises. They showed a Tina Turner Concert film on the large-screen TV in the lounge one night. I loved it. We never missed the jugglers or the "Salute to Broadway"

"When we pulled up top the ship in St. Thomas, I thought it looked like a miniature cruise ship with a lot of years behind her. When I got off in St. Thomas, one week later, I had tears in my eyes and couldn't wait to go back."

"Liked the idea of the water toys and the chance to use a Segway. But I thought the rental fee was a bit much. The evening cocktail party was always a highlight. Loved dining under the stars twice during our cruise. We loved the privacy of breakfast on the back of the ship. The Chef's French toast made us decide to do another Sea Dream cruise on our second morning out.

"We just loved the afternoon announcement from the bridge that "due to the lovely weather forecast" we would move the dining room upstairs for dinner under the stars. Try that on one of those floating shopping centers."

"The cruisetruth.com review is accurate, but don't be put off by their notion that the cabins are small. They are 195 Sq. feet, a bit larger than the standard cabins on many of the largest ships. My wife and I always get a category three that places you in the middle of the ship, with access to everything. If you go down to the category two you will have a porthole.  Be aware that Sea Dream's very best pricing offers are always a "guarantee" in a Category 2 level cabin."

"We followed your advice and had them make up a Balinese bed for us on Sea Dream 1 while sailing from Jost Van Dyke. It brought back all the joy of my first sleepaway when my Dad set up a tent for my sister and I under the stars. Everyone on every Sea Dream sailing should sleep on the open deck just once.,"

 "It was the first day of the cruise and I was lying on one of the large "Balinese" chaise lounges on the upper deck. I had just opened the first page of the new Grisholm novel when a passing waiter stopped, excused himself and mentioned that he had noticed "a spot on your sunglasses." He promptly offered to clean my glasses, producing a small spray bottle. He finished, apologized for interrupting me and asked if he could deliver two drinks so I wouldn't need to be disturbed for a while. That's Sea Dream"

"The size of the bathrooms is the thing. If you can get your wife to live with the cramped bathroom you will never cruise  on another line."
LATEST CSI INSPECTION REPORT APRIL 22, 2022 – SEADREAM 2   SAN JUAN TO ST. THOMAS
1. Overall, how would you rate this cruise experience compared to others you have had?
Comparing this cruise to all of our past cruises it was in general among the best.  However, compared to Crystal's yacht the common areas were more functional than they were luxurious.   
The best components of this cruise experience were: 
The staff greeted us by name the very fist day/meeting.  The islands visited were different and less touristy.  Overall the entire staff were accommodating, efficient, helpful and friendly.  The casual nature of the entire cruise was relaxing and appreciated. Every passenger was able to dine at the same time for EVERY mealtime (whenever one arrived.). The shower, while small, was superb.  Storage in the cabin was remarkable for the room size. Life events while onboard were celebrated and recognized by the crew.  A mix of evening dining between indoors and outdoors was a nice touch. 
Sleeping under the stars on deck was an AWESOME touch but would suggest privacy screens between beds.
Management needs to address:
The lack of shade on board was a fairly big issue.  Many passengers were not able to enjoy the deck due to very limited shade as well as not being able to put up umbrellas most days due to windy conditions.  The "house" liquors and wines were far below the levels offered by even mid-range ships. The upgrade list, albeit impressive, was pricey. (Emir, the wine steward was exceptional!!) The limited availability of the water sports deck was disappointing.  The ship info displayed on the TV scrolled too quickly to get pertinent info without having to wait for some parts to scroll again. The broken Balinese lounge (one of them) was not able to be elevated properly the entire cruise. 
2. How would you grade the shore excursions offered on this cruise?
Based on the size of the islands and limited resources they were professionally done and worthwhile.
A disappointment was the age limit for ATVs was a big disappointment.
How should shore excursion experiences be improved?
Based on the destinations for this cruise we suspect options were limited.
3. How would you rate your ship?
Based on the age of the ship the renovations were completed and noticeable.  In general an 8 or 9 is justified. It is in a small category with limited ships in its category.
What would this line have to do to secure your total satisfaction and top rating?
Addressing the comments as provided (are indicative of our rating) would be sufficient
4. How do you evaluate the deck staff and officers?
__X__ They were wonderful – friendly, well-trained and sincere
____ We had some favorites and enjoyed the services provided
____ The staff met our minimum expectations
____ We thought the staff and officers were less than friendly
This is what we loved about the staff:
They treated us consistently as a valued guest and responsive to questions as well as being helpful at all times.
This is what they need to improve in terms of staffing?
We seemed to sense a change in the harmonious teamwork sensed at the beginning of the cruise.  The service level was not as responsive/quick and seemed less cohesive.
5. How would you rate the quality of your dining experiences?
__X__ The dining aboard ship truly exceeded our expectations
____ Mostly good but it depended where you dined each evening
____ There were a few disappointing meals but most were good
____ The food seemed institutional and was frequently unappealing
The best things about dining aboard the ship (feel free to include specific dishes)
The consistency of the buffet items was a nice option.  The daily choices were diverse and met most palates well. The souffles were wonderful and should be seen more often on the menu – even if an early request so the chef can prepare.
Did you feel that the chef was given a suitable budget to purchase high quality provisions?
Quality was not an issue (not knowing the amount per head per meal makes this hard to quantify)
Was there an issue with portion size?
No!
This is what we would specifically recommend to dramatically improve the on-board dining experience.
It would have been nice to have coffee available for the room as well as espresso, cappuccinos etc.
6. How much did you enjoy the lectures and entertainment?
____ Some of the best entertainment we have experienced at sea
____ They tried hard and the lectures were interesting
____ As expected, given the size of the ship, but more lectures would have been nice
____ They seem to cater to the lowest denominator
Specifics:
The one talk was informative and interactive.  Based on the ship size we had no expectations for this option.
If I was CEO of this line this is what I would offer in the evening?
The piano bar was GREAT (albeit it small).. Really surprised to see gambling (blackjack table)
7. What was the strongest element in your cruise experience?
____ The incredible places we visited
__X__ The way we were treated as a valued guest
____ Our fellow passengers and the life aboard ship
____ Our ability to just relax and leave our worries at home
Specifics:
All of the above were strong
8. What was the weakest element of your cruise experience?
___X_ No question – getting to and from the ship. The airlines.
____ The shore excursions and some of the ports
____ The purser's desk and the attitude of onboard staff
____ The Food Experience
____ The On-Board Lectures and Entertainment
Specifics:
Would have considered a ship sponsored option if it had been offered.
9. How would you rate the design and luxury/comfort your cabin?
___X_ We were surprised at how much they were able to offer in a small space and was quite comfortable
____ The bedding and furnishings exceeded expectations
__X__ It was fine for the time we sailed but we would need something larger for a longer cruise
____ It was more Holiday Inn than Four Seasons in terms of atmosphere and design
The best thing about our stateroom:
The shower
Management needs to address:
Nothing comes to mind… was as described and expected with some nice surprises
As an aside – fresh air in the room (opening a window) would be a plus.
10 –  How would you evaluate housekeeping services?
___X_ It was as good as the finest hotels
____ The room was cleaned often and well but nothing special beyond that
____ We had to contact them to clean our cabin
____ Our cabin was not as clean or well-maintained as it should have been
Specifics:
Always worked behind the scenes but accomplished perfection efficiently – Thank you Jessy
11 – Evaluating the Marketing/Advertising of this cruise or river boat line::
___X_ They delivered almost exactly as promised
____ They did exaggerate some aspects of the luxury experience
____ We think their competitors have done a better job with their brochures and ads
____ The ads and online materials were designed to sell rather than inform
____ We thought that their written materials and online materials were particularly helpful and informative
Your Recommendations to the Marketing Department:
Perhaps setting the goal of providing Luxury in all categories including wines and spirits
12 – Name and preference recognition by staff
___X_ Many staff members addressed us by name and they quickly learned our personal preferences
____ There were a few staff members who learned our names but most did not
____ Staff was friendly but guests were not addressed by name. Some staff provided anticipatory service.
____ Staff was busy and made no real effort to learn guest's names or cater to their personal preferences.
How would you describe the manner in which staff addressed guests?
Professionally but friendly
Did it appear to you that staff was making any effort in crew quarters to learn guest names and the way they like things done for them?
Absolutely!
Is there a particular area of staff training that you felt needs to be improved?
None comes to mind.
13 –  Evaluating the mix of fellow passengers
___X_  We thought it was an interesting and friendly crowd. We made several lasting friendships.
____  It was about what we expected
____  There were fewer Americans on-board than we had anticipated
____  It was not a particularly sophisticated group – we were disappointed.
____  Our fellow guests were younger/older than we had anticipated
Exactly what type of traveler do you feel is best suited for this line?
Those who desire a more relaxed vacation rather than those requiring diversions and programs
14 –  Rating on-board pool and bar services
__X__ Bar and cocktail staff were always attentive and service was excellent
____ It depended on how busy they were but it was generally fine
____ Staff was inadequate to do the job. We had a hard time getting someone to take our order
15 –  Officer's interaction with guests
__X__ The senior officers were friendly and mixed often and easily with guests.
____ The officers did their jobs and we saw little of them in the evening.
____ We suspect there were officers on-board as well as a captain but we rarely saw them
16 –  The Cruise Director and Front Desk Staff
___X_ The cruise director set the proper tone, mixed freely with guests, and was a storehouse of information
____ The cruise director did his/her job adequately but did little to really enhance our cruise experience
____ This cruise director seemed to be walking through a script – a net negative to the experience
Specifics:
Always willing to chat, mingle and enjoy!!
What changes would you recommend to management in terms of the Cruise Director's responsibilities?
Did not encounter an issues – if it ain't broke don't fix it
17 –  How would you evaluate the line's air/sea and pre/post packages?
____ Really well handled and represented fair value
____ We received what we expected
____ They seemed unwilling to meet our specific requests for flight arrangements
____ We were extremely pleased with the pre/post hotel
____ The pre/post hotel did not match the quality of the ship
Specifics:
Not applicable – would have been nice to have the option
18 – Comfort levels for those who prefer some dress-up nights or a "no-tie or sports jacket required" policy
____ This cruise had the right mix of dressier evenings and casual dinner nights
____ We felt that the cruise featured a dress code that was somewhat out-of-date
____ We liked the dressier evenings and felt they added an air of class and sophistication to the experience
___X_ We appreciated the total casual nature of the experience. We never had to dress up and that suited us
Comments on the manner in which the dress issue was handled on-board:
19 – Cost of this vacation. Did you receive fair value?
____ You tend to get what you pay for in cruising and we were delighted with our choice.
__X__ While it was not a "bargain" the per diems on this cruise were fair given the overall quality.
____ We are not certain that we would select a cruise in this price range again.
____ Perhaps we should have paid a bit more for better accommodations and an upgraded ship
20 –  How would you rate your itinerary?
___X_ We chose exactly the right itinerary
____ It is a good itinerary but we might suggest one or two changes
____ This was not a well-planned itinerary. We would not recommend it to others,.
COMMENTS BY OUR SENIOR EVALUATION TEAM ON SAILING ABOVE:
Perfect weather and itinerary and an 89-89 staff/guest ratio made for a lovely experience exceeding my personal expectations based on past sailings. Angela and I had a terrific time. Primary feature everyone loved was having all but two dinners outdoors. Several guests of ours used Balinese beds. Here are a few observations that will be part of our final report:
Staff greeting as guests boarded was handled beautifully. It set a nice tone for the cruise.
Name recognition score was quite high but crew warmth and interaction, especially among Indian wait-staff was not five star caliber. Many serving mistakes were made and guests had to routinely ask for things that had been forgotten or overlooked.
Guests were generally unaware of the role the cruise director/concierge could play in making private arrangements ashore. This needs to be clarified.
Cruise Director, at times,  lacked sincerity and seemed to think he was on a Carnival vessel. I think SeaDream Yacht guests were expecting something a bit more sophisticated.
Shore excursions were totally inadequate. Little or no Lifestyle touring.
Spa services exceeded all expectations. Among the best ever experienced.
Captain was gracious but seemed to avoid true interaction with guests.
There should have been a senior officer assisting guests in and out of tenders. There were some tight situations. Crew did well but extra hands were needed.
Included wine list was criticized by all. One guest went online and verified that all bottles could be purchased for less than $10.00. There were higher expectations for a "yacht"
Food portions were, at times, embarrassingly small. There seemed to be obvious portion control. There was never any offer by staff to bring guests extra pieces of fish or beef. No dessert "tasting plates" were offered. Warm baked items were lacking as were interesting butters etc.
Attempts at "Italian" or "French" dishes seemed to lack authenticity and top-tier flavors. Food seemed bland. Menus were, however, impressive for a small ship with a small kitchen and several guests remarked on the efforts being made to deliver serious cuisine. The luncheon buffet was repetitious and several guests remarked on the lack of seafood options such as caviar or lobster as part of the offerings. Shrimp offered one day was clearly not of top quality one would expect to find on a five-star product.
Recent renovations came across as totally successful. Décor was nearly perfect and the new decking was noticeable to all.
Onboard lecture program was almost non-existent. Our presentation to the entire ship was offered at 3:00 pm. on a sail between two islands. Thirty-seven guests attended and many guests came up to us asking if we were going to repeat it in the evening. Yacht guests do not want anything intellectually "heavy" but lighter insider information would seem to have an audience. The ship has a lovely lounge with comfortable seating. It was under-utilized.
The single elevator mid-ship had twisted metal at its base and looked as though it was not reliable – although there were no incidents. We heard guests commenting on its condition and the fact that the buttons were not lighting up correctly. There was no way to tell where the elevator was at any time and if it was out of service or being used by crew.
The singer/piano man did, we thought, a really excellent job.
Two guests commented that staff did not provide any security advice for dicey sections of ports en route.
There was something truly unique about this sailing experience (# 137 of my life)  I felt that the Yachting aspect of SeaDream might be underplayed. Looking out at the ships parked in our neighborhood just off these islands each night, with a beautiful moon above, I stood at the railing after hearing guests talking about who owed that yacht or the one over there, and realized that we, in fact, were always arriving aboard the largest and most expensive Yacht in the entire marina!
CSI Certified Inspection Report by RK – 2022 – Caribbean
Summary conclusions after one-week undercover inspection:
Old ship that should be retired.

Too many stairs

The bathroom was ridiculously small

On a "Yacht" cruise you should never have to wait in line to get a drink or flag a service person for coffee.

The cabin was well decorated but the lack of a veranda is a big negative.

Most staff lacked sufficient training to be serving on a "Yacht" cruise.

Overall, the ship was understaffed despite the claim of 1 to 1 ratio.

Inexperienced tender assistants could of resulted in really bad passenger injuries.

Lack of shade on deck is a negative.
The dinner food was great, breakfast and lunch were just ordinary, more like you would expect at middle market. House wine was, to us, terrible and cheap.
# 07 – PONANT CRUISES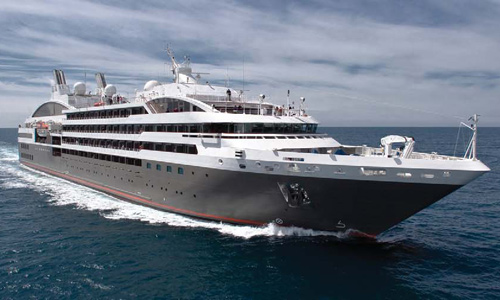 Le Ponant is a financially successful, French-owned, small luxury expedition niche player with four ships. It provides casual, European-style yacht experiences that are not as well known to the US public as, perhaps, they ought to be. The company had maintained a small office in Miami and was primarily known for its namesake vessel, the 64-passenger sailing yacht Le Ponant. But now, the company has three additional ships, each costing $100 million at 10,000 GRT and 30-35 crew. Le Boreal, Le Soleal, and L'Austral were built in Italy's high-design Fincantieri yard. They are among the most beautiful small ships in the industry.
Most Americans have experienced Ponant's vessels through other companies that lease them for cruise-inclusive tour programs. These include Abercrombie & Kent and Tauck Tours.
The cabins on the three sister yachts are generally smallish, at 200 sq. feet. There are prestige suites that are larger providing 300 sq. feet, but there are only three of them.
The yachts of Ponant go to some extraordinary places and the line's executives have told us that there will be far more expeditions rather than cruises in the future. The ships have ice-breaking hulls and each carries 12 zodiac soft landing craft.
Ponant is an inclusive product with wines served at lunch and dinner, all drinks, bottled waters, and zodiac excursions included. Many guests are able to hold on to their wallets with the exception of spa visits, for the entire voyage.
The main restaurant is casually elegant and the entire design of these yachts is in keeping with those who appreciate a Euro-modern aesthetic. There are actually French chefs in the kitchen, a net plus virtually anywhere in the world. Proper escargot in Antarctica is appreciated as are the often masterful desserts. Some guests, however, feel the dining room entrees are a bit tame for the crowd. The indoor/outdoor grill gets good grades but some are disappointed by the lack of an actual built-in grilling station.
The theater is adequate and holds just over 200 guests. Entertainment on most cruises is dance-hall variety and only the most polite guests seem to sit through very many of the shows. On designated "Expedition" cruises the entertainment showroom is turned into a lecture hall and this seems to go over quite well with passengers.
Crew is predominantly French with some English-speaking officers and a helpful continent of Asian deck staff. Ponant markets worldwide and there has been, in the past, a predominantly French tone to the festivities with the exception of those sailings leased out to US companies. But Ponant seems to be committed to the US market, a fact buttressed by the recent opening of their Manhattan office.
Negatives would have to include the unwillingness of the French-speaking guests to relate well to the Americans on-board. Sailing Ponant on one of their "open to all" sailings is very much like a short visit to France with all of the pluses and a few of the minuses. The size of the bathrooms in the standard cabins is a bit disappointing. Most love the ship's ultra-modern design and the manner in which they make a statement on arrival in port.
"We loved the Antarctica program through A&K on Le Boreal. We loved the fact that they only take 199 guests and we could come home to our yacht after each exploration in the company of excellent lecturers and some unbelievable food. We tell everyone we meet about this experience."
"You feel somehow chic when you board. I loved the big smile on my wife's face as we first boarded, welcomed aboard by a shining crew in sparkling whites. Yes, the cabin was smaller than anticipated but it was so well laid out and contemporary that we actually didn't mind. We got to practice our college French and once or twice, what we were trying to say was actually acknowledged. But we never encountered any rudeness of any kind."
"Just returned from our best Tauck experience ever aboard Le Ponant on the 11-Day Treasures of the Mediterranean program. Now we're going back on this lovely small ship for their Sicily, the Amalfi Coast, Rome program. Combining this luxurious yacht, fully chartered by Tauck, with the on-board Tauck guides, was really the best of all words. Our agent had told us that this is the fastest-selling program Tauck offers anywhere in the world, and we believe him."
"Our cruise went well but we wish we had known about the lack of a jogging track or a circular deck walking area on Le Soleal. Ten days was too long to give up my morning walk."
CERTIFIED SHIP INSPECTOR REPORT
SHIP & SAIL DATE:  Le Ponant's Le Bellot, June 13, 2022
1. Overall, how would you rate this cruise experience compared to others you have had?
We had a wonderful trip, and enjoyed the ship very much.  It was clean (very important these COVID days!), comfortable, well staffed.  A couple of things to note about this particular sailing:  we were traveling with Tauck, and our group of 60 made up half of the passengers on board; the other half were French-speaking individual travelers (and the ship was only two-thirds full).  Also, because the cruise was in Iceland, the weather was chilly so most outside spaces were not used, meaning meals were served only in the main dining room, which reduced the variety.
The best components of this cruise experience were:
The views, the wine list, fellow passengers, shore excursions (but those were arranged by Tauck)
Management needs to address:
Cabin staff.  This is the only cruise we have ever been on where the cabin steward made no effort to meet us, offer his help; also, the only cruise where we had to stow our own luggage under the bed because the steward simply left our empty suitcases sitting where we left them.  Dining staff could also be more helpful; there was lots of staff and they were very busy buzzing around, but it could be very difficult to flag someone down for a coffee refill, for example.
2. How would you grade the shore excursions offered on this cruise?
They were excellent—but ours were provided by Tauck.  I did not experience the Ponant-provided tours, which were only offered to the (French-speaking) individual travelers.
3. How would you rate your ship?
What would this line have to do to secure your total satisfaction and top rating?
The staff would need to pay more attention to the wishes of the passengers and pay more attention to detail.
4. How do you evaluate the deck staff and officers? –
5. How would you rate the quality of your dining experiences?
____ The dining aboard ship truly exceeded our expectations
__x__ Mostly good but it depended where you dined each evening
____ There were a few disappointing meals but most were good
____ The food seemed institutional and was frequently unappealing
The best things about dining aboard the ship (feel free to include specific dishes)
To be clear, it depended what was on offer, not where you dined; only the main dining room was available due to the chilly weather in Iceland.  There were several dishes always available; of these, we had the burger and the salmon and both were quite good.
Some of the meals were fabulous, though my choices would be different than other travelers'.  The welcome dinner which included filet with foie grad was excellent—though another passenger told me that he had 5 servings of the foie grad because no one else at his table would eat it.  I overheard another passenger complain about the food not being French enough:  he expected caviar and escargot.  (There was a caviar tasting one afternoon, and escargots at the farewell dinner, so I'm not sure if he wanted more??). I found even the leftovers to be thoughtful and very good:  boeuf bourguignon showed up the next lunch in a puff pastry, and my favorite meal of all was leftover duck that showed up as Duck Confit Parmentier, which was an individual casserole of incredibly tasty shredded duck smothered under potato purée topped with a sprinkling of Gruyère cheese.
Although decent wines were provided at no extra charge (one white, one red), we discovered that the premium wine list had some GREAT French wines at excellent prices.  (French ship, French wines, no import duties?). We were able to enjoy some great growths with age on them at better than reasonable prices—but we were among the very few to do so.
Did you feel that the chef was given a suitable budget to purchase high quality provisions?
 Yes, the quality of ingredients was very high.
 Was there an issue with portion size?
No
This is what we would specifically recommend to dramatically improve the on-board dining experience.
Upgrade the breakfasts.  There was a breakfast buffet, with some meats and cheeses, maybe three varieties of fruit (I never saw a single berry), yogurt, and small chafing dishes with scrambled eggs, cheesy scrambled eggs, bacon and sausage.  There was also a table with pastries, which were universally excellent (French ship…). There were two juices each day, orange and one other.  There was also a menu, which had eggs Benedict, omelet, waffles, pancakes, and "daily special"—but we never found out about any daily special and one morning I overheard a waiter tell a fellow passenger they were out of waffles.  I had omelets several times, and they were okay but sort of drab.  We were surprised at the lack of variety of fruit—and somehow the eggs in the chafing dishes looked particularly unappetizing.  Coffee was also a challenge:  cappuccinos were nothing but foamed milk, hot chocolate was a mix made with water, lattes were okay but it was nearly impossible to flag down a waiter to add a bit more coffee (let alone order another latte!)
Add more fruits and vegetables, to both the buffets and the meals ordered off the menu.  You could always get a salad, but there weren't many other vegetables.  Soups were all thin and flavorless.
The service in the dining room should be better, more attentive.  Only the wine steward ever seemed to recognize he had seen us before; no one learned our preferences or our names.
6. How much did you enjoy the lectures and entertainment?
____ Some of the best entertainment we have experienced at sea
___x_ They tried hard and the lectures were interesting
____ As expected, given the size of the ship, but more lectures would have been nice
____ They seem to cater to the lowest denominator
7. What was the strongest element in your cruise experience?
__x__ The incredible places we visited
____ The way we were treated as a valued guest
____ Our fellow passengers and the life aboard ship
____ Our ability to just relax and leave our worries at home
Specifics:
Iceland is geologically amazing and so different from anywhere we've been before.  The birds, and the people, were so interesting.
8. What was the weakest element of your cruise experience?
__x__ No question – getting to and from the ship. The airlines.
____ The shore excursions and some of the ports
____ The purser's desk and the attitude of onboard staff
____ The Food Experience
____ The On-Board Lectures and Entertainment
Specifics:
IcelandAir did not perform well.  Our flights coming and going were each 1.5-2 hours late, and I checked the days before and after and their performance those days was even worse.  Security checkpoint in Reykjavik was a nightmare; had to remove liquids, electronics, shoes and put in separate bins, then they held us up at the magnetometer while our bins moved out of our sight.  Once I got through I had to empty SIX BINS to rescue my and my husband's belongings before they were automatically returned to the head of the queue.  I ended up standing around with a pile of shoes and liquid baggies and phones at my feet while my husband remained caught behind someone who kept setting off the magnetometer.
9. How would you rate the design and luxury/comfort your cabin?
____ We were surprised at how much they were able to offer in a small space and was quite comfortable
____ The bedding and furnishings exceeded expectations
__X__ It was fine for the time we sailed but we would need something larger for a longer cruise
____ It was more Holiday Inn than Four Seasons in terms of atmosphere and design
The best thing about our stateroom:
It was very attractive, and nice to have a King size bed.  However, the King bed meant there was only room for a very small table and single chair for a sitting area, instead of the small loveseat and coffee table you get on other cruise lines (e,g., Seabourn, SeaDream, Regent Seven Seas).  There is also no curtain separating the bed from the sitting area, so if one passenger is an early riser there's no way to sit and read without disturbing one's companion.
Management needs to address:
We treated ourselves to a Prestige Suite, which is really two staterooms with a connecting door.  The idea is that one is a bedroom and the other a living room, though both were set up as bedrooms when we arrived.  The crew did come fairly quickly to collapse one bed into a (rather uncomfortable) sofa when we requested it.  But there was no coffee table and in fact just a big open space where the bed would be.  The little round table (with a single chair) that each cabin had was too heavy to move near the sofa, and in fact, the chairs rather blocked the connecting door.  We moved the chairs around so both were in our sitting room, which just left the round tables in no man's land and no table near the sofa.  And please note:  WE moved the chairs.  We loved having the extra space, two bathrooms, and two closets, but this is really not designed to be a suite.
10 –  How would you evaluate housekeeping services?
____ It was as good as the finest hotels
____x The room was cleaned often and well but nothing special beyond that
____ We had to contact them to clean our cabin
____ Our cabin was not as clean or well-maintained as it should have been
Specifics:
Not at all friendly, we never met our cabin steward, the room(s) we're not set up as a suite, we had to put our own suitcases away and get them out at the end.  The steward put the protector at the foot of the bed and nothing more.
11 – Evaluating the Marketing/Advertising of this cruise or river boat line::
____ They delivered almost exactly as promised
X____ They did exaggerate some aspects of the luxury experience
____ We think their competitors have done a better job with their brochures and ads
____ The ads and online materials were designed to sell rather than inform
____ We thought that their written materials and online materials were particularly helpful and informative
Your Recommendations to the Marketing Department:
12 – Name and preference recognition by staff
____ Many staff members addressed us by name and they quickly learned our personal preferences
____ There were a few staff members who learned our names but most did not
____ Staff was friendly but guests were not addressed by name. Some staff provided anticipatory service.
____x Staff was busy and made no real effort to learn guest's names or cater to their personal preferences.
How would you describe the manner in which staff addressed guests?
Impersonal.  Only the wine steward made any effort to get to know us.
Did it appear to you that staff was making any effort in crew quarters to learn guest names and the way they like things done for them?
No
Is there a particular area of staff training that you felt needs to be improved?
Cabin and wait staff need to pay more attention to passengers.
13 –  Evaluating the mix of fellow passengers
____x  We thought it was an interesting and friendly crowd. We made several lasting friendships.
____  It was about what we expected
____  There were fewer Americans on-board than we had anticipated
____  It was not a particularly sophisticated group – we were disappointed.
____  Our fellow guests were younger/older than we had anticipated
Specifics:
We made several friends, enjoyed many.  But that could have been Tauck as much as Le Ponant.
Exactly what type of traveler do you feel is best suited for this line?
Someone who enjoys a French culinary and lifestyle experience.  The food is quite good, but not if you want a Big Mac, and the service is not overly warm and friendly, there is a bit of French reserve.
There were many mobility-challenged travelers, and I would not recommend that even though there's an elevator.  Getting the woman with the walker into the tender was, shall we say, exciting.
14 –  Rating on-board pool and bar services
____ Bar and cocktail staff were always attentive and service was excellent
__X__ It depended on how busy they were but it was generally fine
____ Staff was inadequate to do the job. We had a hard time getting someone to take our order
Specifics:
N/A
15 –  Officer's interaction with guests
____ The senior officers were friendly and mixed often and easily with guests.
____x The officers did their jobs and we saw little of them in the evening.
____ We suspect there were officers on-board as well as a captain but we rarely saw them
Specifics:
Senior officers ate dinner in the dining room at their own table; they were cordial and mostly kept to themselves.
16 –  The Cruise Director and Front Desk Staff
____ The cruise director set the proper tone, mixed freely with guests, and was a storehouse of information
____ The cruise director did his/her job adequately but did little to really enhance our cruise experience
____ This cruise director seemed to be walking through a script – a net negative to the experience
Specifics:
It's difficult to say about the cruise director, as we were with Tauck tour directors and did not really interact with him. 
The front desk staff was great, friendly and helpful, fluent in both French and English (and whatever their native language might be).
As an irrelevant aside, Le Ponant has the best uniforms at sea.
17 –  How would you evaluate the line's air/sea and pre/post packages?
____ Really well handled and represented fair value
____ We received what we expected
____ They seemed unwilling to meet our specific requests for flight arrangements
____ We were extremely pleased with the pre/post hotel
____x The pre/post hotel did not match the quality of the ship
Specifics:
Remember these arrangements were made by Tauck, not Le Ponant:  the pre-cruise hotel (Hilton Reykjavik Nordica) was awful.  Our room was smaller than a ship's stateroom, the bathroom was TINY, and they never gave us our arrival packet.
Recommendations to Pre/Post Cruise management:
Don't stay at the Hilton in Reykjavik!
18 – Comfort levels for those who prefer some dress-up nights or a "no-tie or sports jacket required" policy
X____ This cruise had the right mix of dressier evenings and casual dinner nights
____ We felt that the cruise featured a dress code that was somewhat out-of-date
____ We liked the dressier evenings and felt they added an air of class and sophistication to the experience
____ We appreciated the total casual nature of the experience. We never had to dress up and that suited us
Comments on the manner in which the dress issue was handled on-board:
There was no dress issue—unless you consider ignoring non-compliance to be an issue.  It was suggested that one dress up a bit for the welcome and farewell dinners, and the crew was in dress uniforms and evening gowns, but some guests wore jeans and fleece jackets while others wore sequins and heels.  All were welcome.
19 – Cost of this vacation. Did you receive fair value?
____ You tend to get what you pay for in cruising and we were delighted with our choice.
____x While it was not a "bargain" the per diems on this cruise were fair given the overall quality.
____ We are not certain that we would select a cruise in this price range again.
____ Perhaps we should have paid a bit more for better accommodations and an upgraded ship
Pricing comments and advice for those considering this cruise:
It's hard to say because ours was a Tauck package and we're not aware of Le Ponant's direct pricing.
20 –  How would you rate your itinerary?
____ We chose exactly the right itinerary
X____ It is a good itinerary but we might suggest one or two changes
____ This was not a well-planned itinerary. We would not recommend it to others,.
Itinerary comments:
Loved it mostly, but tacking the Blue Lagoon onto the Golden Circle on the last day is too much.  We're very glad we went to the baths near Lake Myvatn earlier in the trip and skipped the Blue Lagoon.
And a huge attaboy to Le Ponant and Tauck for coming up with a good alternative when a storm prevented us from going to Heimaey. 
# 08 – OCEANIA CRUISES
Oceania did nothing but invent a totally new, and as yet unnamed, cruise category. It provides upper-end four-star non-inclusive cruising at a level that is significantly better than so-called "Premium" lines like Princess, Holland America, and Celebrity. Drinks, gratuities, and shore excursions are not included. The line was launched with three  former Renaissance Cruises ships purchased at auction and there were those in the industry who wondered how anyone could make money with ships in the 640 Guest range at a price point that sits between the Premium lines and the inclusive five=star ships of Seabourn, Silverseas, Sea Dream, and Regent Seven Seas. When Frank Del Rio, the former CEO at Renaissance was named Chairman of the new line the doubters wondered if the lessons of the Renaissance bankruptcy would be learned. (Renaissance did not work with travel agents)
Del Rio and his original partner at the new line, former Crystal Cruises President Joe Watters, designed a cruise line based on triangular principles that included "More time in Port with sea days only when necessary", a "country-club casual" on board atmosphere devoid of formal or dress up nights, and "the best food at sea." In an article about the new line we wondered if Oceania was being a bit brash in bragging that it had "the best food at sea" since it had not yet launched its first ship.
Like so many of its other promises to past Renaissance guests and those who have sailed ships in the Premium category, Oceania has delivered. In fact, Oceania owns it's niche. The line has been so successful in its design of an "Upper Premium" product, that Royal Caribbean decided to purchase two identical Renaissance ships to compete with the upstart. They named their product in the Upper Premium category Azamara.
In 2007, attracted by high yields and the plans for a new build program that would quickly double the line's capacity, Oceania was purchased by the Apollo Management Group. Apollo clearly feels that the cruise industry has legs. It also bought Regent Seven Seas.
Today, Del Rio is the Chairman of Norwegian Cruise Lines, the corporate entity that now owns mass-market line NCL, Regent, and Oceania.
In 2011/12 Oceania launched two new ships, the 68,000 ton Marina, followed by the Riviera, each with a capacity of 1,250 guests. The ships have a good pedigree. They were built by the Italian yard Fincantieri with interior designs by the highly regarded ship designers Yran & Storbraaten, the same architects who designed Disney's ships, several Silverseas ships, as well as the Regent Seven Seas vessels.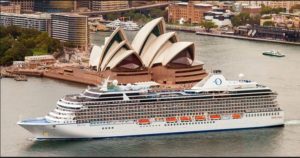 The feeling in the industry is that Oceania really got it right with these new ships. Anyone considering a cruise on Oceania should make note of the following:
The claim that Oceania "Has the Best Cuisine at Sea" is only a slight exaggeration. The fact is that Oceania can, in any one of its restauants, on any given night, provide a dining experience that rivals or surpasses what one would expect on a more expensive five-star line. The word is clearly out – Oceania is the Foodie Cruise Line and, quite frankly, we don't see any other line coming close to being able to make that claim.

The line's ships are consistently inconsistent with the industry norm in terms of design and decor. Oceania wants to remiond guests of a high-end, yet comfortable, country club setting. Chairs are comfortable, colors are muted, there is little you will see aboard one of these ships that you would ever call "garish".

There is little doubt that the Marina and Riviera offer guests more in the way of options and on board experiences than their older, more conservative, siblings. For that reason, we rate the Marina and the Riviera higher and we feel they represent better value.

There are no children's programs aboard Oceania's ships. Some cabins will accommodate a third guest but there are no programs or even baby-sitting services available. This is not a family-oriented cruise line.

Oceania is equally non-welcoming to smokers. Smoking is prohibited in virtually all public sections of the ship as well as in cabins.

Oceania does include more "Port Time" than any of its rivals with the exception of Azamara. Those who enjoy lots of days at sea will be happier elsewhere.
The line does nickel and dime guests for virtually all extra services. Soft drinks are included and complete "gratuities packages" can be pre-purchased.
Oceania's standard cabins are small and the line is somewhat infamous for the tight showers and small bathrooms. To avoid this issue, guests are advised to book one of the Penthouse-level categories which provide a balcony, 420 sq.  feet of space including a comfortable bathroom
Guest's intrigued with Oceania's "Free Air" offers should be aware that better pricing is always available on a "Cruise Only" basis.
Oceania does not, as is common with five-star ships, provide complimentary bus transfers to the center of town. Guests who have not purchased tours or made arrangements for private sightseeing may find themselves at the mercy of local taxi drivers.
Oceanis's Culinary Arts Academy designed in conjunction with Bon Appetit Magazine is a huge success. Guests are advised to book the program as soon as the books open.
Guests in premier cabins are rewarded with earlier access to shore excursions online bookings as well as dinner reservations. Most guests may make two reservations in advance of boarding. But guests in premier accommodations will be able to reserve double that number.
The restaurants are so good aboard Oceania that there is some angst involving the securing of reservations. Despite, for instance, the appeal of the Polo Grill Steakhouse or the acclaimed Asian fusion restaurant, Red Ginger, most guests will get to dione in their favorite restaurant only once or twice during a cruise. But this seems less a problem once aboard as there are some wonderful alternatives such as Jacques, Chef Jacques Pepin's first restaurant at sea, or Toscana, the Italian venue that rivals the food found on Crystal Cruises famed Prego.
Despite a primary appeal to a demographic of retirees, Oceania haS managed to achieve a modern vibe and, dare we say it, a hip feel, that would appeal to cruisers in their forties. On the new ships, for instance, there is a Buddha Bar feel to the swimming pool area with each song selected to reflect the mod and giant plants to create a feeling of luxury and serenity.
First-time guests should expect a superior onboard experience without the truly personal flourishes normally found on our top-rated ships. The staff will not make much of an effort to know your name. In that sense, the experience can be impersonal. Since you will want to try the various restaurant venues, you will not get to know your waiters very well. But you will get to meet members of the Oceania community who feel that they have found the perfect niche – upper-end Premium quality, great food, casual attire, and enough time in port to really experience what they came to see. All at a price point that is lower than that found on the Five Star lines.
 THE LAUNCH OF THE OCEANIA MARINA
By Our Senior Contributing Editor – Richard Bruce Turen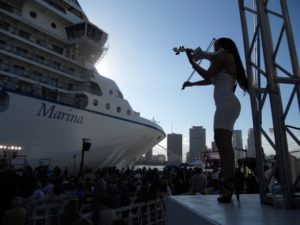 Amidst the fireworks, the pier side Buddha bar setting complete with violin "divas" atop columns scattered throughout the crowd, a swinging choral group on stage, and the perfect arc as the champagne Magnum broke against the bow of the new Oceania Marina, I could not forget the image created by the man who had spoken ten minutes earlier.
Oceania's Chief Visionary, Frank Del Rio, now Chairman of Prestige Holdings, the entity that oversees the operations of both Oceania and Regent Seven Seas, stood at the microphone on the makeshift Inaugural stage at Pier J on a beautiful morning along Miami's waterfront.  As he spoke, he faced the Miami Federal Building where, several decades earlier, he had been processed as a young man fleeing the tyrannies of Castro's Cuba.
But this is America, land of myriad opportunities, and I could not escape the symbolism of the setting. As he spoke, with his family, close friends, and financial backers seated behind him, Del Rio managed to get through his remarks without choking up. Observing all of this, I was not so fortunate.
Because while the Federal Building faced him in the distance, immediately behind Del Rio, was his first new-build, a $500 million baby named Marina, with a sister named Riviera due just a few months down the road.
I am fascinated by the Oceania story because it is all about a small group of believers who battled impossible odds to launch a new cruise line with about $14 million in ready reserve. This group, founder Del Rio, President Bob Binder, VP of Sales and Marketing James Rodriguez, were all in on this from the beginning. They are all relatively young, and they are all close friends. They are cruising's Band of Brothers, and even off the record, they swear allegiance to their fearless and outspoken leader.
Frank Del Rio had worked for Renaissance, the line headed by Ed Rudner, and dedicated to the proposition that it didn't make sense to use the distribution system that accounted for about 93% of all cruise sales at the time. I first got to speak to "FDR", his signature on all e-mail correspondence, when he called me to comment on some things I had said about Renaissance in print. Well, we didn't so much speak, as I got to listen.
But then a funny thing happened. In much the same way that former smokers become the most aggressive anti-smoking proponents, Del Rio and his band of brothers, became agent advocates.
I know of at least seven specific instances when clients who tried to book Oceania directly were advised that they should "seek the counsel of a professional travel agent." One client was actually told by Oceania reservations, "you really need to be booking with an agent since we are going to be charging you the commission anyway."
Oceania broke some of the cruise rules when they launched with the original two Renaissance ships. The company, it seems to me, has been enormously successful by incorporating three core principles. It is this triangulation of concepts that is, I believe, at the heart of this brand's success.
It starts with comfort and informality. No formal nights at all – ever. No need to bring a tie. No place to hang a tie if you do bring one. There are large chairs and truly comfortable couches throughout the new Marina. It all feels like someone's well maintained home in the European countryside.
The second point of the triangle involves an itinerary design that maximizes time in port. While other cruise lines love days at sea because they allow bars, shops, and casinos to provide much-needed onboard revenue, the Band of Brothers think people go on cruises to see ports – not to sip drinks by a swimming pool. So they pioneered overnight stays and prolonged port visits.
The third principle is to have "the best food at sea." I am not sure I would promise this in a brochure. I cringe a bit when someone tells me their food is the best before I have had a chance to experience it and draw my own conclusions. There is also the very practical matter of Ocean's per diems, which hover at around $375 versus about $550 for the five-star rated luxury lines. So how could they possibly have "the best food".
I stood on the upper deck on the second day of the Inaugural, chatting with Chef Jacques Pepin about just why it was that he decided to open a restaurant on the Marina, after turning down other opportunities.
"I won't lie to you", he said. "They want the best food and they are willing to pay for the best ingredients."
On the third night of the Inaugural, I dined with the Captain and his wife at Privet, the $1,000 per night, wines not included, ten-seat restaurant. Here, diners get to sit down with the chef and plan their fantasy meal. At $100 per person, this is probably the best dining value on the ship. I enjoyed one of the two finest meals I have ever had at sea. Of Oceania's ten dining options, only Prive and Wine Spectator's La Reserve carry any kind of surcharge. So, promises are fulfilled when it comes to food, despite the lower per diems.
Comfort and informality, more time in port, and truly excellent food. These are the three points of the triangle and, I believe, the Band of Brothers, has figured out, long before many others, exactly what the majority of consumers in the upper end of the premium category really want in a cruise vacation.
There were more "oh so that's it" moments aboard this new ship. Too many to recount for you in this space. Here are just a few:
I stood by the swimming pool. It kind of looked like many others I've seen over the decades I've been doing this. But something on this ship was different. It wasn't just the plants, the Balinese lounges, what was it?
It was the music, concert-quality sound with each song both contemporary and cool. No Sinatra, no Rolling Stones, This was Buddha Bar at Sea, a casual, clean identity. People were getting tanned because they wouldn't leave the music. Later, I find out, FDR picked out every song, just as he and Bob Binder personally picked out each of 1400 + pieces of art on the ship.
I loved the library, a real library, with lots of books and quality chairs and couches. And attached to the library is the best coffee house at sea. The "Brothers" found a barista they liked in Verona, Italy. But if you go to Italy seeking the "Man from Verona" you will find that he has moved – to the Marina, where he plies his trade with the same equipment.
There was a moment when I stood peering through one of the glass windows peering in at the Bob Appétit onboard CulinaryCenter. I noticed two, rather well-known, travel writers laughing and cooking their way through a menu led by a Culinary Institute of America instructor. Another hit on this exciting, new ship.
I ran into one of the Band of Brothers near the Spa juice bar. "Richard", he asked, "what do we need to do better"?
I just couldn't come up with an immediate answer.
# 09 –  VIKING CRUISES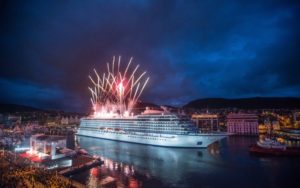 INDUSTRY DOSSIER: CHURCHILL & TUREN'S VIKING CRUISE OVERVIEW –  If there is one cruise line that might be keeping competitors up at night it is Viking Cruises. With more than 60 riverboat vessels worldwide and control of 51% of the entire riverboat market, Viking began ocean cruising in 2015 with the launch of its first prototype the Viking Star. Since then, Viking will have built six mid-size ships by 2019 with four additional ships under contract to be launched by 2023. This will make Viking, by passenger count, the largest mid-ship or small ship (depending on definitions) in the industry. The 10 ships sailing or on order are remarkably similar and they are all dedicated to certain core Viking principles as espoused by Chairman Tor (Torstein) Hagen.  They are: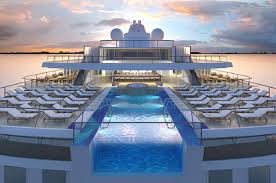 01 – Maximum time in port with a minimum number of days at sea.
02 – Non-inclusive except for basics: Wine and beer is included with lunch and dinner. One shore excursion (an overview of the local destination) is included in the fare.
03 – No children under the age of 18 accepted for bookings.
04 – No formal nights of any kind.
While Viking Ships have won numerous awards from the consumer press, a careful review of these awards will reveal that the majority of them are so-called "Reader's Choice" polls. Given the number of guests who have sailed Viking on the world's rivers, and the fast-growing size of its ocean product, it is not surprising that many readers have more familiarity with the Viking product than some of its smaller competitors. But we still believe that Viking Cruise is one of the very top non-inclusive options for the cruiser and, along with Oceania, the very best of the lines that feature a "pay-as-you-go" philosophy. In fact, we fully expect that Viking will be rising in our ratings as they learn to handle some of the inevitable service problems faced by new cruise lines. The story of Viking's success and its high occupancy seems to illustrate that the line's core values are in keeping with the desires of a majority of cruisers seeking quality and value along with more of a cultural experience than is usually offered on "cruise ships". 
A VIKING CAUTION:
Viking Cruises has one "Reg Flag" that turns off many cruisers and it is something that needs to be faced up front if you plan to sail this line. Guests are normally expected to make full payment for their cruises far in advance – often as much as 18 months prior to sailing. This is not an issue of financial weakness and it is not Covid related. From its inception, the management team at Viking has operated on the principle that anyone receiving their best, discounted pricing should be willing to pay in full to lock in that pricing. For the most part, this has worked and has helped Viking with significant cash reserves as it embarks on the industry's most ambitious building program.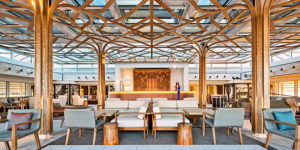 THE FLEET: OUR INSPECTION TEAM REPORTS
The Viking fleet will have its sixth ship enter service in 2019. At that point, the line will have 5,580 berths making it the largest "small ship" (Under 50,000 GRT and 700 Guests) cruise line in the world. The vessels carry guests all in cabins with balconies. This size allows the ships to dock close-in at many ports around the world at the same time its much larger brethren are forced to dock in industrial areas far out of the city.
Each vessel in the series will see improvements – some slight – some important like an expansion of the gym on the Sky and more deck chairs where needed.  All guests seem struck by the quality of the modern Scandinavian design. There are many lighter kinds of wood and textiles and unusually clean design lines. But Viking is also defined by what is missing – the ships have no casino – no children's play areas – no splash pool, although each ship has two swimming pools.
Our CSI Inspection Team has reported on any number of "unanticipated features" you just don't see on other ships in any size or price range. Perhaps the best example – are the heated bathroom floors. There is free Wi-Fi throughout, 24-hour room service, and laundry rooms that are complimentary.
Here is the "secret" to understanding Viking's appeal to the public and, in particular, to our Inspection team. This feels like a personal product rater than a cookie-cutter mass-market ship. Chairman Hagen who worked for the legendary Royal Viking Line when it once was the top luxury brand, has stamped his Norwegian heritage and personal history all over the ships in his fleet. Careful observers will notice photos of the Chairman as a child, written tributes to his mother, along with photos, and collections of books and music from his life in Norway. The color scheme relies heavily on shades of blue, grey, and white, which. combined with the use of non-traditional light woods, makes for a brighter environment that is normally found on most ships. 
CERTIFIED CSI INSPECTOR REPORT 2022
Viking Journey to Antiquities plus extension through Perugia
(Note that this cruise was operating at about 60% capacity per Covid restrictions)
Gourmet food — Because all passengers were required to quarantine en cabin prior to receiving negative PCR test results, upon arriving in our stateroom we received a call from room service offering immediate delivery of a lobster dinner with an appropriate wine pairing plus dessert. We were stunned.  The specialty restaurants along with the main restaurant offered what we consider gourmet menus, service and ambiance.  Please see the letter sent to the Hotel Manager post completion of our first dining experience in the specialty restaurant "The Chef's Table." 
Please accept our heartfelt congratulations and gratitude for creating the fine dining establishment, The Chef's Table.  Having had the luxury of enjoying 5-star dining around the world, we were astounded by the experience created for us this evening.  From the personalized reception to the time Chef Dominic spent with us tableside, we were blown away by the ability of Viking to execute the gourmet event we were just fortunate enough to enjoy.  Impeccable, educated service, the finest quality of fresh ingredients paired with innovative skill amounted to such an excellent evening that I am teary-eyed.  Although we both like to cook, we are not considered anything beyond average to good.  That said, we thoroughly enjoy trying new restaurants, different menu options, and even new concepts in dining.  What we witnessed tonight incorporated the very best of variables that totaled up to a magnificent experience.  Trust us when we say the professionalism and explanations offered by your staff did not but enhance what quite unexpectedly turned out to be a memorable occasion in this chapter of the travel book called our lives.  Bravo, bravo, bravissimo to the Chef's Table on the Viking Sky. 
Nutrition manager — A specialized waiter was assigned to ensure the nutritional needs of clients were met. When Nitin noticed my preference for healthy breakfast choices rather than heavy, fatty options, he asked how he could help me find what was of interest to me.  I explained the green beverage concoction from Miraval and he took down the ingredients to give to the kitchen.  Not only was my Miraval green beverage recreated, Nitin called our cabin to offer the drink be delivered anytime day or night rather than have me wait for it in the cafe.  Said beverage was not only delivered at the pre-specified time, after the first time it was sent in paper cups so that I could carry with me on early excursions. 

Personalized service — Many of the crew members referred to us by name, Mr. Ronald & Miss Margaret. It is not highly unusual for cabin stewards to recognize their client's needs and desires early on.  It is less likely for the kitchen staff and multiple dining room management to notice small requests and follow-up on multiple occasions.

Safety — We felt safer on this trip than we do in our town due to Viking's commitment to continuing to sail. Embarkation required a quick PCR test which became a daily ritual.  We quarantined in our cabin and were offered room service of a lobster dinner accompanied by almost anything.  The test results were returned within a few hours which allowed passengers to move about the ship.  Although there were only 200 or so passengers on board, 9 who tested positive were quickly disembarked before the ship sailed out of Athens.  Masks were not only required at all times onboard, stronger (N95 or higher) coverings were mandated while onshore in both Greece and Italy.  We were not allowed to explore onshore unaccompanied by Viking staff (which meant not at all) with the exception of one hour in Taormina.  Naturally, the post-cruise extension was another story.

Service — A guest services manager called us to advise that a crew member noticed damage to one of our pieces of luggage. Without asking whether or not it was a new tear, the staff member offered to have the ship's woodworker take a look at the suitcase to determine if he/she could repair it for us.  We had not contacted anyone to complain because the suitcase defect was not caused by Viking.  Not only did the crew cobbler repair the piece, but it was also offered at no charge.  That is above and beyond service.

Spa — The Therapist was knowledgeable, thorough, and took extra time due to availability. She did not push product purchases which is the common case on cruises, particularly a new occurrence at Canyon Ranch on Regent Seven Seas.
Extension through Perugia
Giuseppe/local tour guide was a perfect fit for what turned out to be a private group. He knew his stuff, was interested in ensuring that our every desire was met while encouraging questions.  He was also knowledgeable, had a perfect command of the English language, and was patient with us when we wanted to make unplanned stops to shop or sightsee.  He was prepared, prompt, and quite experienced. 

Ricardo/driver — Coming from a woman who has anxiety when being driven by a stranger, Ricardo made us feel safe at all times.  There wasn't a moment when I felt anxious or the least bit concerned.  Additionally, he was courteous, pleasant, plus as a bonus, he spoke and understood English.  Ricardo was a superb driver.

Christian Ferro/Viking host — Absolute perfection!!! Viking could not have provided a superior host to suit or needs and desires.  His execution of plans was spot on, attention to detail beyond reproach plus general attitude and hospitality as welcoming and caring as one could ever hope to find.  We cannot thank Christian enough for his supreme interest in our satisfaction.  We've traveled extensively through our lives so have many to compare.  This trip was our third European vacation in seven months.  Doubt you have many passengers who can say the same.  The enjoyment we've felt during this extension has surpassed our wildest dreams.  For that, we will give Viking Ocean our heartiest recommendation to fellow travelers as well as those we know who own travel companies, write for travel publications.  Additionally, Mr. Ferro handled our covid tests with ease even though there was a pervasive WiFi outage in the Assisi area the day the tests were necessary.  He never let on that there was a difficulty.  Bravo to Viking for selecting Mr. Christian Ferro as an Italian host.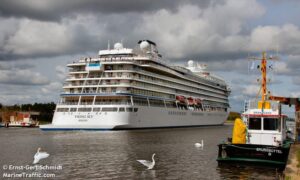 NEEDS TO BE IMPROVED:
Viking Cruises is not inclusive. In fact, guests who desire decent shore excursion experiences, drinks other than mealtime, or even meals that are of superior quality, will have to pay surcharges. The nickel and diming makes it nearly impossible to identify the true cost of a Viking experience until a cruise is completed. The Viking guest tends to be older, educated, and somewhat independent but it is a line that does not really appeal to the sophisticated traveler as much as it does to those seeking upfront value. And make no mistake – Viking provides value. It's pricing matrix, like Oceania's, is based on significant OBS (Onboard Spend Per Guest). 
Along with its River Cruise fleet, consisting of more than 6o current vessels, Viking has quickly leveraged itself to become the largest player in the upscale cruise category. The line has won numerous awards, partially due to its siuze and advertising presence. Guests considering Viking should, however, be aware of the line's less than stellar record when it comes to customer service and compensation when there are issues. Viking pretty much sticks to its stated brochure fine print and the line enjoys a less than enviable reputation when it comes to personalized responses when there is a problem. This is one of the major reasons that Viking does not rank higher in our ratings. The ships are among the most beautifully designed at sea and really appeal to those who enjoy open, light, Scandanavian modernity. 
# 10 – PAUL GAUGUIN CRUISES (Owned by Ponant)
The Paul Gauguin entered service in 1998 after construction in France. The ship was expressly built for operations in the South Pacific. This has meant a shallow draft that can cause a bit of motion when the ship is navigating the longer stretches between the Society Islands. With a crew of 215 serving 332 guests, the Gauguin has been satisfying demanding travelers in these lovely South Pacific waters for more than a decade. The ship was, for many years, operated by Regent Seven Seas and the crew had little difficulty meeting Regent's high service standards.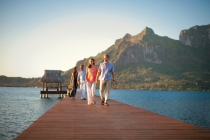 Some crew, kitchen staff, and the  Captain are French and the food is of excellent quality, often matching and surpassing lines a bit higher in our ratings. Dress is casual, gratuities, soft drinks, and water are included in the fare. The Gauguin normally offers enticing air pricing out of Los Angeles with air add-ons from major gateways. Papeete is about an eight and a half hour flight from LA. Air/Sea programs normally utilize the respected Air Tahiti Nui but those on a pre/post cruise schedule in Papette, Bora Bora, or Moorea, may find themselves flying Air France or Air New Zealand. Guests from many regions in the country are accommodated overnight in Los Angeles as part of the air package.
The return flight sort of ruined our state of relaxation. The airport in Papeete is not air-conditioned and it is small. We had to wait when our Air Tahiti Nui flight departure was delayed one and a half hours. Coach seating seemed unusually tight and the flight was, of course, full. After all of that, we had to clear customs in Los Angeles and then transfer over to United for the flight to Chicago. The Gauguin is wonderful and we were relaxed back at the airport totally relaxed after only a seven-night cruise. But next time, we will fly Business Class and overnight on the return in LA. That would make for a perfect vacation."
We've just completed our second sailing on the Gauguin, and, if anything, it's gotten better. The society islands are truly beautiful and there is much to be learned from the casual lifestyle of the islanders. We rented a car on Bora Bora but we were surprised to find a pack of wild dogs growling at us as we completed a curve in the road. One tried to get at me on the driver's side. Now that's something they don't put in the tourist brochures. But  that was just a little thing.  We still urge you to rent a car on both Moorea and Bora Bora instead of taking tours. Don;t pack any formalwear – this cruise is casually elegant and dress on the ship will remind you of a nice hotel in Hawaii.  We loved the Gauguin girls and their smiling greeting as we returned to the ship each afternoon. We're not planning our third cruise with Gauguin, this time to the Marquesa Islands"

"Be warned. The Business Class seats on Air Tahiti-Nui flights from LA are not lie-flats. They are angled and few of us slept. This is important since you do night flights in both directions."
ALSO WORTHY OF YOUR CONSIDERATION
# 11 – AZAMARA CRUISES

In a world of follow the leader, Azamara is generating a fair amount of positive buzz based on its innovative approaches to traditional cruise concepts. Azamara parent, Royal Caribbean, tapped former Seabourn and Sea Dream President, Larry Pimenthal, to take over management of this two-ship fleet of vessels once belonging to Renaissance Cruise Line. Pimenthal, one of the best marketers in the industry, felt that Azamara's edge would be "more time in port" and the 694 Quest and Journey more than live up to that brochure promise.
Thougth lacking spacious cabins and new hardware, Azamara overcompensates with overnights in port on every voyage and longer hours in port. The line also seems adept at planning itineraries that add creativity to the  10-14 day market. Gratuities and wine with dinner are included, allowing Azamara to occupy a somewhat unique niche in the First Class "sort of inclusive" or, more accurately "semi-inclusive" category. Azamara's rival seems to be Oceania, whose new Mariner and Riviera offer space and amenities that Azmara can only put on their new ship wish list.
We think the Azamara concept is catching on. Wine with dinner but not paying for those who drink heavily is a popular concept. It allows Azamara to come in at a lower price point than the five-star all-inclusives.
On the down side, Azamara is a cruise line that still seems to be experimenting. Is wine with lunch included – now , it is. Are there tacky reminders that this is not a true luxury product – there are and one example is the on board art sale and the manner in which staff pose in costume to take photos with guests. Such tackiness is not going to get Azamara any higher on our rankings than it is. The food in Prime C gets good reviews although there clearly is some rather strtict portion control in evidence.
But there is an important bottom line. Azamara delivers itineraries that wow and guests are catered to by a crew that seems to genuinely care about their well being. That, and an attractive price point, may be enough for Azamara to prosper.
Inside cabins are tight at  158 square feet. Outside cabins are only 170 sq. feet. But its the small bathrooms that seem to bother the uninitiated. Think of an intimate experience with your shower curtain and you will see why more spacious Sky Suites are highly sought after. They measure 266 sq. feet and they are well worth the up-charge.
SPECIAL OWNERSHIP CATEGORY – THE WORLD OF RESIDENSEA

The problem for The World is that it has no earthly competition. But, alas, it has been removed as a viable cruise option. Last year, the owners voted tgo end their policy of allowing certain travel agencies to book room "rentals." Now, under their current policy, The World will not accept guests who "do not meet our $10,000,000 is assets requirements" along with applications to sail that must be approved by a committee of owners.
In other words, you can't sail unless you are a proven multi-millionaire who is a pre-approved buyer, someone the owners would like to have as cruising neighbors.
And therein lies the rub. The World, travels the world in silent splendor, never calling attention to itself or the fact that its owners have paid from $1.4 to $7.9 million dollars for their leasehold "ownership". .
The ship is literally "sold out" for every voyage for the life of the ship. There is no sales force because the only units for sale are offered by current owners.
The World has earned its designation as The World's Most Luxurious Cruise Experience. Although it could, by most measures, carry 1500 or so passengers, she generally sails with about 175 total guests. This one-of-a-kind ship sails the world, stopping in interesting ports for extended stays. The food is outstanding, although Portraits, the "Gourmet" restaurant did not meet our expectations in terms of the quality of the menu, preparation, or the skill of the staff. However, the ships other dining venues offer the best dining experiences at sea. There are three-bedroom/three-bath apartments, two-bedroom-two bath apartments, one-bedroom apartments and spacious studios. All feature balconies.
"There was this Frenchman. He has a hot plate in his cabin, along with computers and all kinds of electronic gear. He runs his company from his cabin/home office. When he gets to Hong Kong he sends one of the ships tender to pick up potential clients for a nice lunch aboard ship. He lives aboard the Residentsea and has his family out for six or seven weeks of the year. He has cocktails each evening and tries to see if there are any interesting owner friends aboard. If there are not, he quickly goes back to his cabin. I'm home now, but hardly a day goes by that I don't think about that Frenchman as he travels the world, working, on that gorgeous ship."
"I've seen them all and this is the ultimate. The design of this ship is like no other. Each accommodation is privately owned and custom designed so no two cabins are alike. This is not the right cruise for those who like bingo, horse racing games, and a nightly talent show. The World is sophisticated and approachable. Sailing her is most akin to gaining membership to the world's best private club."
"The cleaning staff actually cleans every studio and apartment every day even though most of them are unoccupied for long periods of time."
"I loved the World because it was a chance to see what "real money" is like. But I am extremely comfortable, own two beautiful homes, property, and have savings and stock in the seven figures. Nevertheless, the scope of the wealth aboard this ship was, at times, a bit intimidating. The service on the open decks was not perfect. Dishes were left on tables too long and the wait staff would favor owners over their guests. But I will conclude by saying that despite these issues, this ship blows away anything else in the so-called five-star category. The food is excellent, the staff is generally attentive, and you have the feeling that you are almost alone on this most beautiful of ships. So I guess I really wasn't all that intimidated. We may well consider purchasing."
Currently, several units are for sale by owner at price ranges between $2 – $7 million.