FACT: THE THREE LARGEST CRUISE BRANDS REPRESENT  81% OF THE CRUISE SHIP BERTHS SOLD TO GUESTS FROM NORTH AMERICA.
CHURCHILL & TUREN LTD. DOES NOT SELL THESE THREE MEGA-SHIP BRANDS BECAUSE THEY DO NOT MEET OUR STANDARDS. WE EVALUATE AND RANK THE WORLD'S TOP TEN CRUISE LINES AND THOSE ARE THE ONLY LINES WE CHOOSE TO REPRESENT.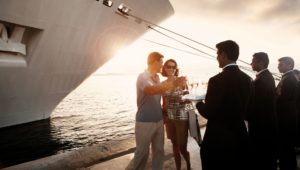 First of all, welcome. You are about to embark on a wonderful journey, one that 96.4% of first-timers repeat again and again. We want you to feel that you will have a trusted advisor leading you on this journey. If we get you on the right ship, you will discover a new kind of vacation experience that will take you to new worlds with very little hassle in unsurpassed comfort.
Perhaps no portion of travel is as prone to exaggeration and misleading pricing information as t
he cruise industry. Look around the Internet and you will find scores of sites claiming to offer the "best deals", "deepest discounts", and "fantastic savings". The cruise lines' own advertising often features an incomplete price offered on the lowest possible category of accommodation. This advertising is, of course, geared to consumers who are naive enough to fall for it. 
Our cruise site is designed to help you steer a straight course through all of the phony hyperbole and come-on-pricing and intelligence-insulting hyperbole. 
For all but a handful of niche lines,  cruise lines offer discounts based on projected yield per sailing. For instance, repositioning sailing's at the beginning or end of a season carry far higher discounts than prime season space.
Any smart marketer who wants to assume that the public is naive can play the Internet price game, promising a one-week cruise for $699. Or less.
The fact is that all of the top-quality lines try to assure that all of their top agents receive the same pricing benefits. Where travel firms tend to differ is in the quality of their consulting and the benefits and amenities they provide.
We hope that the information that follows will help you make an informed decision when it comes to the planning of your first, or next cruise vacation.
But before you begin, there is one fact that is the cruise industry's "dirty little secret". When you book with them directly using their 800 number to access their call centers in the US or India, their profit is doubled because they have built in their profit as well as the travel agent commission. When you don't use an agent, you are entitled to a refund of the commission because you are not receiving the services of an agent. But no cruise line gives that 10-15% of their total cost back to you. They simply pocket it and allow you to believe that "travel agents charge more than you would pay if you booked directly." That is a totally false assumption. Not one of the Top Ten rated cruise lines in the world will quote you pricing that is better than what a consultant has quoted. If they did, their primary distribution system would come to a screeching halt. 
Some Important Things You Should Know About




Making Cruise Reservations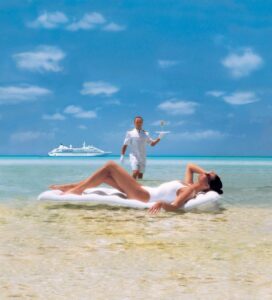 Last year, 15.3 million North Americans took a cruise vacation, a 6% increase over the previous year. Despite unparalleled growth, only about 9% of adult Americans have sailed on a cruise ship. Today, we would like to talk to those of you who are considering your first cruise, and, perhaps, to a few of you who have cruised once or twice before but would like to know more about the industry. But most of them were mass-market cruisers, content to sail on floating shopping malls with a few thousand of their closest friends. The three largest mass-market cruise lines, Carnival, Norwegian Cruise Line, and Royal Caribbean account for just over 80% of all of the berths sold in the North American market. These are the cruise lines that everyone knows. You've seen their ads and you, likely, have friends who have sailed them and returned saying they had a good time. Most people return from crowded theme parks and say they had a good time. But cruisetruth.com is not about mass-market products. We deal exclusively with the World's Top[ Ten Rated Cruise Lines. You may never have heard of many of them. But if you have come to our site you are seeking knowledge about the better lines. There are three million travel web sites that will try to sell you a mass market cruise as quickly as they can get your credit card. This is not that.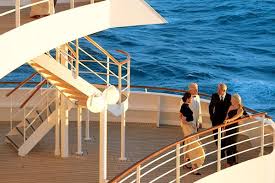 The reservations process can be daunting. How do you pick a ship, a cabin, or an insurance policy? This brief guide is intended to help you navigate the cruise-selection process. Whatever process you use to select your cruise, be content with the knowledge that there is a 96.4% chance that once you return from your first cruise, you will sail again within thirty-six months. This represents the highest satisfaction level, by a wide margin, of any type of vacation experience and it is the core reason for the growth of the industry. But let's make certain that you get it right the first time. Here are some of the questions we are asked most often by consumers considering their first cruise on one of Cruisetruth's recommended "World's Top Ten Cruise Lines"?
How Do I Start?
Some of the best and least subjective information about cruising can be found in books such as The Berlitz Guide to Cruising and the confidential inspection reports that appear in the travel industry press. Friends may offer opinions based on their own experiences, but it is doubtful that they have the range of cruise experience sufficient to guide you toward exactly the right vessel. And there is only one best cruise line and vessel for you – the ships really are that different. All of your friends likely to insist that their doctor is "tops" in his or her field. It is much the same with cruises. Unless you have sampled dozens of ships and are aware of the striking differences between products, it will be difficult to make a decision on your own. Marketing departments at the largest lines aim to keep you confused. Every ship is described in glowing terms. But please note, despite their claims and false promises, well over 90% of the current cruise fleet does not qualify for inclusion on our "World's Top Ten Cruise Lines" rankings.
How Do I Select An Agent?
Do not book with a "travel agent". Instead, seek out a cruise-specialized consultant. There are a number of cruise-specialized travel firms in the United States that enjoy excellent reputations. But ultimately, it is the relationship you will share with your particular consultant that will have the most influence on your overall cruise vacation experience. Quite often, firms that sell the most cruises get preferred rates. As a general rule, you are best off working with a member of the "By-Invitation-Only" Virtuoso Network. These are the top-producing agencies in the nation. Last year the network members sold $26.3 billion worth of leisure travel. They are the top-producing agency group for virtually every one of the top-ten rated cruise lines. Conde Nast Traveler Magazine rates the best cruise consultants in the nation on a yearly basis. 
(For the complete ratings of the top ten lines, click on the Cruise Line Ratings Section on our home page).
Planning a cruise ought to be a three-step process. First, contact a knowledgeable cruise expert to discuss possible options. It is important that your consultant tries to learn about your likes and dislikes. Do not give in to sales pressure during this first discussion. Take the time to study the brochures you will be given, looking carefully at accommodation choices and itineraries. During the second discussion with your consultant, you will make the actual reservation. The third and final step in the process is a comprehensive trip review, which is usually done two or three weeks prior to your departure.
It is the first, consultive meeting/discussion that is critical. A great consultant will try to get to learn as much as possible about you and your goals for your upcoming cruise vacation. You will not be pressured to purchase. In fact, if you try to purchase, you will be asked to take the time to do some research to check the validity of the advice you are being given.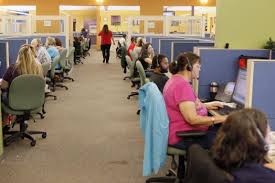 Will I get a better rate if I book with one of those 800 numbers or the Internet?
Imagine that you own a cruise line and your existence is based on the support of 35,000 travel agencies. Do you really think you would be stupid enough to walk down the block and give different pricing to different agencies? If you did, you would be called out and agents would stop selling your products. This is even more true of internet pricing. Internet sites take the same discounts available to all top-tier travel specialists and dress them up to make them appear to be exclusive. In fact, they are not. Most cruise lines would fare prefer that guests not book online because the average online call center in Mumbai or Miami, can take a booking but they cannot properly answer your questions. This means that you will call the cruise line an average of four times if you have booked with a call center.  Cruise lines frown on rebates, much as the medical or legal professions frown on practitioners who would kick back a portion of their fees to attract business. A travel firm that sells on price rather than service, runs the risk of having the right to sell a cruise line's product rescinded. Cruise lines cannot set the price but they can set standards and they can refuse to pay commission to those who rebate a percentage of the cost of their product. In order to be certain you are receiving a legitimate price that the cruise line will honor, ask for a written invoice from the cruise line, not the agency, on cruise line stationary. If the price you are being charged matches the fares on the cruise line invoice you are working with an ethical firm.
How Should I Go About Selecting The Best Cruise for Me?
That will be determined by the skill and knowledge of your consultant combined with the research that you have been willing to do on your own. Here are some questions you will need to answer to get pointed in the right direction:
What is your budget? Be candid with your consultant. Any of the top ten cruise lines are going to cost from $600-$1000 Per Person Per Day. There will, however, be special sailings and promotions that could lower the cost by as much as $200 Per Person Per Day. Always discuss cruise costs on a per person, per day basis. Do not include airfare or insurance but do include all port charges and taxes. This will enable you and your consultant to discuss apples-to-apples without confusion.
How long can you get away? Ten to twelve days is the ideal length of time to cruise. Are you really locked into seven? One of the biggest mistakes made by first-time cruisers is the selection of a cruise that is shorter than what they need or can afford. Never book a three or four-night cruise. They are not at all typical of the overall cruise experience nor are your fellow guests.
What do you expect to get from your cruise experience? Your Churchill & Turen Ltd. cruise consultant will need to know this so you can be matched with the perfect ship.
How important is the age of the ship? Booking you on a new, glitzy mega-ship with two or three thousand fellow guests is no problem – but is that what you really want? Would you consider an older, more mature cruise ship? Be cautious. Wine and people seem to get better with age but we feel that does not apply to cruise ships? The best ships in the industry almost always carry fewer than 1,000 guests. They could never provide true 5-Star service if they carried more. 
Do you like the Mirage and Caesar's Palace? We ask that question because some of the new ships being launched closely resemble floating Vegas resorts with huge casinos, several dining options, and numerous onboard options. But there are alternatives for those of you who don't want a glamorous, high-energy cruise experience. One cruise line employs Oxford and Cambridge lecturers on voyages that concentrate on the antiquities. There are small, comfortable ships where you never have to don a tie, sailing ships that cruise the French Riviera, 100-passenger ships that ply the rivers of the Colonial South with visits to antebellum mansions along the way, and small ships that sail with just six couples to Alaska. The point is that there are numerous options for those who want to do other than mainstream cruising. The top-three rated cruise lines are all ships with fewer than 700 guests with an "inclusive" policy, meaning gratuities and drinks are included. Most of the larger, mass-market ships, feature long lines and institutional cooking. One of our top-rated cruise lines currently includes all drinks, gratuities, shore excursions, and round-trip Business Class Air arrangements in its heavily discounted fare.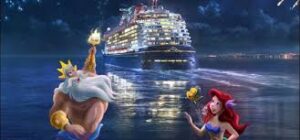 How Do I Find the Best Cruise Line for Kids? That one is easy. Most cruise lines offer rather superficial children's programs led by part-time instructors. The best current children's programs will be found aboard Royal Caribbean, Disney Cruise Line and Princess Cruises. The highest-rated children's programs overall and by a wide margin, are offered by Disney. These are the only three lines we would consider if you are looking for the very best onboard kid's programs. Holland America and Celebrity Cruises also have good onboard children's programs.
What Will My Fellow Passengers Be Like? This is the least-asked, most critical question to consider. When you are traveling you are relatively careful about the hotel and the restaurants you select. You are concerned with health and your personal safety. But you are also concerned with something we call, for want of a better term, "the jerk factor." A deal on a ship with a group of rampaging drinkers who are going to keep you up till the wee hours is not a deal. It's money down the drain. Your vacation is an expression of who and what you are.
The fact is that the more expensive the cruise product the more refined an audience it will tend to attract. Of course, refinement is not for everyone. Comfort is also important. But the "jerk factor" on various cruise lines is definitely worth discussing with your consultant. Cruise line brochures do not, unfortunately, offer "jerk factor" ratings
The Ten Leading Myths About Cruising
For most of the 91% of the population that has never cruised before, the purchase of a cruise can be a confusing experience. How do you pick the best ship, the best itinerary, the best cabin? Most importantly, how do you get the best price? Here are ten cruise myths that need some debunking:
# 1 – The Best way to choose a cruise is to consider the cruise line's overall reputation.
Helpful, but not always the best way. A number of major cruise lines, for instance, have ships in their fleet that simply are substandard. Ships built in the early 1970s have little in common with the latest, sleek luxury vessels coming out of the yards today.
Pay attention to the individual ship's ratings, as well as the line's general reputation. Unlike 737's that all come out of the same factory at Boeing, ships vary in almost every detail. One line is still sailing two ships that suffer from structural designs that cause constant rattling of dishes in the dining room. Another line with mid-ship engines produces low-level engine hum audible throughout every cabin on every ship in the fleet. Another well-known ship was prevented from sailing by public health officials because of unsanitary conditions.
# 2 – If you can wait until a few weeks before the cruise, you will get the best price.
Not at all. The practice of last-minute discounting has dramatically changed in recent years. Passengers who book the first 20-40% of the cabins almost always get the best price. Most lines now have policies that would require them to go back and issue any new discounts to all passengers previously booked.
Booking at the last minute generally means you will get the worst available cabins and the worst airline schedule. Late bookers are also the last to be upgraded.
# 3 – Cabins in the center of the ship are the most desirable.
Often true – but not always. A number of modern cruise liners have mid-ship mounted engines. On some ships, the mid-ship cabins above these engines create significant vibration.
# 4 – The "Norwegian Line" has the best ships.
There is, in fact, no cruise line that is named The Norwegian Line. There is a Caribbean cruise line called Norwegian Cruise Line. NCL is very mainstream and certainly can't be considered a top-rated line. Royal Caribbean has Norwegian officers and is often confused with NCL. Crystal and Seabourn, two lines that are rated at or near the top in the large and small deluxe ship categories respectively, have Norwegian officers on the deck.
# 5 – Late seating in the dining room is more popular than Main seating because it gives you more time in port.
On many itineraries such as Alaska, Panama Canal, and some European cruises, Main seating fills up much more quickly than late seating on the ships that suffer from morbid obesity at sea. In fact, the vast majority of cruise lines schedule shore excursions to return to the ship in time to enable guests on the first seating to have time to get ready for dinner. But on the Top Ten Cruise Lines there is no such thing as early or late seating – you dine when, and with whom you want.
# 6 – Certain travel advisors can get you upgraded to a higher category of cabin?
In fact, many mass-market lines offer automatic upgrade programs available at the time of booking.. Other lines do not upgrade but, instead, offer deeper discounts. Most cruise lines will offer full-fare passengers who booked months in advance, first priority on upgrades. Other upgrades are offered to passengers who have had a biographical profile sent to the cruise line by their travel agent. Upgrades occur most often because of circumstances. Although agents like to get credit for upgrades, the fact is that they are almost always initiated by the cruise line.
On a number of ships, upgrades are available for a minimum fee of $15- $20. The consumer would be better advised to concentrate on securing the best cruise pricing. Look for an agency that guarantees its rates in writing and has a built-in price protection clause. Also, make certain that your consultant is properly offering you VIP Status worthy of your position in life.
# 7 – You get the best prices if you buy your cruise from a cruise agency in Florida.
This was true for a very long time. Florida agencies received an extra 5% commission on their sales, more than agencies in other states. They would take this extra commission and "rebate" it to customers using their 800 number. All of the major lines ended the practice of paying the extra 5%. There is no longer a price advantage in dealing with Florida agencies. Some of the budget lines do offer special drive-up rates to those who can prove Florida residence.
# 8 – Because they sail into U.S. Ports, all cruise ships have to meet the same safety requirements.
They are subject to some of the same inspections but don't confuse that with safety conformity. Different types of crews have different kinds of safety records and training. Fire protection equipment and the handling of lifeboat drills are not standardized. The training and background of ships doctors vary from line to line.  Your consultant should discuss health and safety issues as part of the cruise briefing. At Churchill & Turen that discussion is a part of every cruise review. 
# 9 – All cruise ships basically offer the same shore excursions.
As a matter of fact, they don't. One line, for instance, offers literally twice the number of shore excursions as it's largest competitor in the Eastern and Western Caribbean. Another line is tied in with the Professional Golf Association and offers far more golfing options than its competitors. Certain lines have onboard certified dive programs. On some ship shore excursions are included in the fare. Currently, about 35% of the upscale travelers on the Top Ten rated lines have their consultant arrange at least one private shore excursion during their cruise. This is a growing trend. Last year, 55% of our cruise guests from 48 states requested private, custom-crafted sightseeing arrangements in ports.
# 10 – Cruising is strictly for retired travelers who are not active. Men are going to be bored.
Nothing could be further from the truth. Several major cruise ships sail with an average passenger age of 35-40. Other ships are more formal, elegant, and far dressier than average. The average age on these ships is 60-65. There are ships that do not require coats and ties in the dining room, have no bingo, and allow guests to dine when and with whom they want. Other ships are more structured.
Some lines have absolutely wonderful onboard children's programs developed by educators and doctors with a full-time, dedicated staff. But there are ships that are adults-only where children are clearly not welcome.
If you purchase a package to St. Thomas that includes a charter flight from O'Hare on an airline you've never heard of, a van transfer to a hotel, and a room, it's going to cost you from $1200-$1800 unless you use a budget motel. For $1200-$1400, you can set sail on your choice of Caribbean itineraries on a brand-new luxury cruise ship with lavish entertainment, fine dining, a room with a King-size bed and amenities such as in-room television, as well as port lectures, an onboard casino, and the ability to relax without having to ask your mate where are we going to have dinner tonight?
Best of all, the price includes your flights on a well-known airline as well as meet and greet service when you arrive. Best of all, your glamorous resort does something highly unusual. It floats from place to place. You can go to bed off Aruba, and wake up in St. Thomas. No, you won't be bored.

CRUISE PRICING UNMASKED:
A SIDE-BY-SIDE COST COMPARISONS
 When it comes to cruise pricing, what you see in an ad isn't always what you get.  How much more expensive is a cruise on one of the world's top-rated ships, compared to the same itinerary on a mass market ship? The comparison below may surprise you:
| | HOLLAND AMERICA NOORDAM | REGENT SEVEN SEAS MARINER |
| --- | --- | --- |
| Ports Visited | 6 | 7 |
| # Guests | 1918 | 700 |
| Suite Size | 389 | 301 |
| Category | Superior Veranda | Deluxe Balcony H |
| Cruise Fare | $1999 | $5,550 |
| | Holland America is the better deal – right? | But we're not finished. |
| Port Charges | $48 | Included |
| Air + Taxes | $2,010 | Included |
| Transfers | $178 | Included |
| Shore Excur. | $695 (est.) | Included |
| Tips | $77 | Included |
| Beer/Wine | $201 (est.) | Included |
| Water/Coke | $81 | Included |
| Dining/Res | $60 | Included |
| TOTAL COST | $5,253 | $5,550 |
| PER DAY/REAL COST | $750 | $793 |
Let's compare two more of the so-called "premium" lines with this Regent Mariner sailing.
The Celebrity Equinox sailing on 9.2.10 from Barcelona to Rome (7 nights) comes in at a total cost of $6,292 or $899 per day when using a sky suite for comparison. That is more than $100 per day, per person, more then Regent.
The Ocean Princess sailing on 9.1.10 from Rome to Athens (7 nights) comes in at a total cost of $5,142 or $735 per day when using a Balcony cabin of 216 sq. ft. for comparison.
Conclusion: These figures were initially compiled by Regent Seven Seas. In one or two cases they could have done a comparison using a lower category on a competitor's ship. But the research and the facts are clear. The Five-Star Ultra-deluxe Regent Seven Seas ships are the better value given their inclusions versus the endless onboard charges assessed by the mass market and premium lines.
This was not always the case. This pricing analysis takes in account the unprecedented offers including free airfare now being offered in the luxury ship category. We expect these cost comparisons to carry well into 2011.
Our research shows that a similar case could be made for the better value of these Five-Star lines in head-on comparisons with larger, mass-market ships:
Updated: December 20, 2020