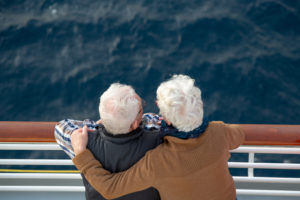 This is a site for those who are tired of having their intelligence insulted by cruise hype, silly ads, phony come-on pricing offers, and tainted reviews by self-appointed "critics". You should be skeptical of anything you read about cruising on the internet. It is mostly written and designed by marketing types to whom the "cruise truth" is a theoretical abstraction. Remember the term "Buzz Marketing". It is the term that describes how marketing folks in travel use phony e-mail names and addresses to both sabotage their competition while building up phony positive comments and "likes". When you read online reviews always assume you are being manipulated. The chances are quite good that you are. Be particularly skeptical of self-anointed "critics". Do you really believe that they are posting all those positive comments out of the goodness of their heart and a desire to help their fellow travelers? Wish it were so.
Do you, for instance, really believe that cruise lines go around to the more than 35,000 travel agencies that represent them offering different pricing to different agencies? If they did that, no responsible agency owner would continue to sell them. It just doesn't happen. But the ads make it seem that way. 
Churchill and Turen Ltd. is a vacation-planning firm that is entirely devoted to "The Vacations in Your Life that Truly Matter." We are currently celebrating our 31st year in business. Our telephone numbers are unlisted and new clients are accepted exclusively by personal referral from our current clients, from readers referred to us in the pages of the world's leading travel publications, and by visitors to our cruisetruth.com site who complete a New Guest Application. Everyone at Churchill and Turen is committed to providing visitors to this site with hard-hitting, unbiased cruise information and the nation's best Q & A dealing exclusively with the luxury cruise market.
Our commitment to travel consumerism is real and one of the ways that we demonstrate that commitment is by refusing to accept advertising or promotional support for this site. Although we remain devoted to servicing the needs of our clients, we are also willing to help any serious travel consumer with questions regarding the relative merits of travel products.
In our current environment, the travel consumer is bombarded by misinformation and outright lies on a daily basis. Bait-and-switch "from $499" ads are the rule – not the exception. A half-inch is defined as "extra legroom" and a moldy hot tub may be a "luxurious spa". Google virtually any travel-related topic, from hotel properties to destinations and you are smothered in a sea of tens of thousands, perhaps millions of ads disguised as information. No one seems willing to help. Everyone wants your credit card number. This is particularly true when it comes to cruise-related internet sites. We hope that cruisetruth.com is just the first step toward changing that perception.
Do we have an exclusive on the "truth" about luxury cruising? Of course not. But we do have the ability to tell-it-like-it-is based on our unique experiences as travel writers, travel consultants, and travel suppliers. And we speak from a position of strength with a loyal cadre of discriminating clients nationwide who keep us fully booked. Finally – we have no advertisers – by design. We answer to no one. That is why we are free to just tell you the truth about the luxury cruise products and how they compare to one another.
Angela Turen is one of the nation's most honored luxury cruise consultants. She has won multiple awards from the most prestigious consumer travel publications including Conde Nast Traveler. She was named "World's Top Honeymoon Specialist" as well as "World's Top Spa Specialist" by the Editors at Conde Nast. Angela handled travel arrangements for the television series "Lifestyles of the Rich and Famous." She was a Tour Manager at Abercrombie and Kent, the fabled luxury tour operator. Angela has traveled the world as an international tour escort. She has clients throughout the United States including many in the arts and entertainment fields. She is a strong believer in the rights of consumers to know both the up-side and the down-side of all luxury cruise options.  She is nationally recognized as a family cruise planning specialist.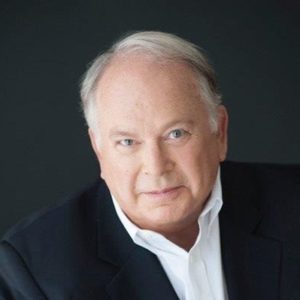 Richard Turen has won more "World's Best" Awards than any other travel consultant in the United States. In 2015, he was named the "World's Best Small Luxury Cruise Ship Specialist" by Conde Nast Traveler Magazine. Travel + Leisure Magazine named him one of "The World's Top Ten Bespoke Vacation Planners". In 2012, Richard became the first, and only, travel consultant in the United States to be named "World's Top River Cruise Specialist" by the Editors of Conde Nast Traveler. He has been named one of the world's "Luxury Cruise Experts for the past sixteen years. Richard is generally regarded as the world's top specialist in luxury cruising aboard ships with fewer than 1,000 guests. Richard enjoyed a career as an executive with Princess Cruises during the "Love Boat" years. He appears frequently on talk radio and hosted the cable television talk show "Timbuktu and Points Beyond" for thirteen years. For ten years he wrote a popular syndicated column dealing with consumer travel issues.  He is currently the Senior Contributing Editor at Travel Weekly Magazine, the travel industry's most influential publication. He has been a dedicated advocate of consumer travel education. He is the author of three books and has appeared on CNN, ABC, and NBC News. Richard has also been featured on National Public Radio and in the pages of Forbes, the Wall Street Journal, Consumer Reports, the New York Times, and the Washington Post.

We are proud members of the $26 Billion Virtuoso Group. Virtuoso sells more top-ten rated cruises than any other entity on the planet. That represents a unique form of "clout". For three of the last four years, Angela and Richard Turen have been named the top-producing cruise consultants in the entire Worldwide Virtuoso Group!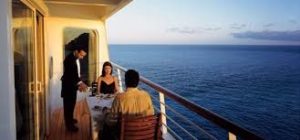 Although all Churchill and Turen Ltd. clients deal personally with Angela or Richard Turen, the firm's Concierge staff is unusually well qualified. When Travel + Leisure Magazine compiled a list of the world's Top Travel Planners. Only two travel agencies made the list. C&T was cited for its excellence in providing "bespoke" custom travel arrangements for a roster of discriminating clients. We use that expertise to create custom-crafted shore excursion experiences for our guests. 
Cruisetruth.com was never launched as a vehicle to produce thousands of new clients via the internet. It is, instead, a continuation of the consumer approach to travel that has been the company's hallmark for the past thirty-one years. In a profile of the business written more than a decade ago, Travel Weekly Magazine wrote that "truth in travel is clearly the motto at Churchill and Turen Ltd."  The truth is that we do not solicit those who enjoy a current relationship with a travel agent.  We believe in the principles of loyalty and trust. We do not wish to take away business from other professionals. In fact, we do not take on large numbers of new clients. Our telephone numbers are unlisted to the general public. We have decided to list our telephone number on this site for those who sincerely feel that they would like to explore a relationship with our firm.
This site was first conceived when one of our writers was researching an upcoming article for a magazine. She tried to find honest rankings of the various top luxury cruise lines on the internet. She wanted to find out which cruise lines were truly five-star among the dozens that lay claim to that title. What are the world's top ten cruise lines and what makes them unique? That information did not exist.
Now it does