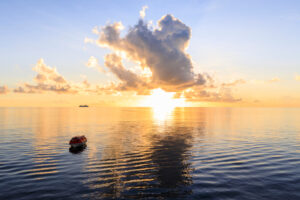 Q – I have been advised that I will be getting my Covid vaccine around the middle of February. So, based on what we have seen so far in terms of our government's unwillingness to tackle this catastrophe, I will assume that I will be vaccinated on April Fools Day. Meanwhile, we are scheduled to do a ten-night cruise, round-trip from Vancouver on Regent in late May. Our deposit is now due and we are not at all sure what would be the best strategy. We sincerely want to do this trip but we don't want to be the only passengers aboard the ship. Meanwhile, it seems pretty clear that someone high up at the CDC assumes that cruise ships are less safe than a Trump rally on the White House Lawn. Having cruised eleven times, we don't think that is true – but then again we've never attended a Trump rally. 
Then there is the entire "protocol" thing. Will everyone be Long Rangered on the ship and ashore. How do we know what we are getting into before we make final payment next week?
Finally, there's the issue of financials. How do I know that my cruise line, Regent Seven Seas, has been able to secure the needed cash to get them through to May with no income coming in because both Canada and the US won't let us cruise up North. 
So a very simple question – what should we do? 
A – Let's try to break this one down with some specific observations and recommendations:
Should you go on this cruise?
If the vaccine schedules are even close we should have the cruising public ready to travel sometime in late April or early May. You have cut it close and there is a 50-50 chance that May departures to Alaska will not operate. Your best strategy with Regent, each line is different, would be to make final payment and allow them to cancel. You will then be the beneficiary of a likely handsome payment in the form of a Future Credit that will include something like a 25% bonus on your cash. Deposited but not paid-in-full guests will not receive any cancellation bonus even though it is Regent doing the canceling.
About your deposit:
Regent, like many of the other Cruisetruth Top Ten Lines has pushed back the date when final payment is due. Yours will be due on March 8th – giving you several months to see how things play out. We think you should pay in full immediately for the reasons stated above.
Protocols: What to expect
Your cruise is five months away. We have several vaccines that work with an astonishing effective rate. No one knows which protocols will take place aboard a ship where guests will have to prove they have been vaccinated before boarding. We are not worried about conditions in Vancouver or in Alaska. 
Will Regent still be around in May? 
You are right to be asking about your cruise line's financials. It is a subject every guest should discuss with their travel advisor. Here is what you need to know: Regent's parent company has more than adequate funding to get them through this crisis and cash, in the form of future bookings for the next 24 months, is unusually strong. Put financial concerns about this line aside. (But there are several other cruise lines that we have red-flagged)
We cannot reassure you that your cruise will take place. No one can. But we hope it will and, if all goes as planned, we will be waving goodbye to you at the pier in Vancouver alongside Justin T.