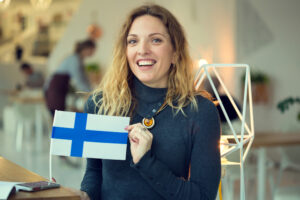 Q – 3.12.22 –  We are booked on a so-called "Baltic" Cruise that was going to give us two full days in St. Petersburg, Russia. I am no Bolshevik for sure, but I thought it might be fun to spend two days in Russia so I could tell my lib friends what it will be like if they pack up and move there. 
My question is this: We've been notified that our schedule will be changing and that Oceania will no longer be making calls in Russia. We have received no information from Oceania as to what their substitute plans are and we are wondering if you can offer any guesses? 
A – Oceania will be back to you within the coming week with the adjusted port schedule. Itis an operations nightmare so please show them some patience. We are seeing ports added to Baltic Cruises that are clean, prosperous, virtually crime-free, where every citizen receives free education as well as healthcare at a tax rate that isn't really much higher than ours. 
The good news is that there is no shortage of attractive Scandinavian ports of call in smaller cities that can be added to Baltic itineraries in place of St. Petersburg, Russia. In a majority of cases, these additional ports will be in Finland, Norway, and Sweden. That's the good news. The bad news is that you will now be spending even more time in one of the countries with the highest standard of living in the world – you know, one of the "Democratic Socialist" countries. 
Have a good time and keep an open mind. You'll still have plenty to talk about with your "Lib" friends when you return. And please let us know if you should ever decide to try to move to Sweden. We can put you in touch with a good international moving company.