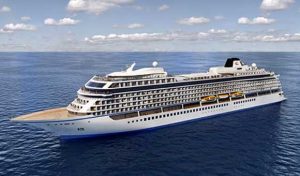 Q – We are seriously thinking about taking our first cruise to Europe to see the Fjords on a Viking Cruise. Their ads look great but the one thing we can't quite determine is who actually sails the line. They are rather new so we can't quite determine if we will be sharing the ship with a lot of overseas guests, families etc?  We're about nervous about this and wonder if there is any advice or information you might provide? Our travel agent does more Las Vegas and Hawaii than cruises so she has not been able to provide a lot of information.  
A – Given your agent's expertise, we don't think you should travel at all until they open a full-blown casino resort on the Big Island with Carrot Top headlining.. We always try to be supportive of travel agents here – but let us suggest that for something as expensive as a European cruise, you might want to search out a genuine cruise specialist. You really don't want a podiatrist doing your open-heart surgery.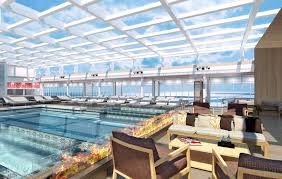 Viking tends to attract Americans over the age of fifty who are more interested in time in port than in late-night partying and days at sea. There is relatively little marketing of the product overseas. The line does not accept children under the age of eighteen so this is never going to be a family cruise line. Dress is always "casual", one shore excursion is included each day, and wine and beer are offered at meals. We think that Viking Cruises new ships are drop-dead gorgeous if you are into modern and somewhat minimalist Scandinavian design. Viking Cruises is hitting on all cylinders when it comes to a cruise product that is attractive to a wide-base of older Americans looking for good value and a real sense of style at sea. Be prepared for extra charges aboard and for anything like a decent shore excursion.,This line has some of the big boys worried – and they are on an ambitious building program. As competitors have learned on Europe's rivers, their CEO is a gambler and he likes to win. We would book this line with confidence if you have ruled out the five-star, all-inclusive, smaller ships.