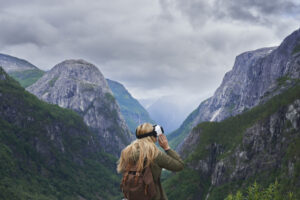 Q – Can you please explain how the new Mask rule will apply to Americans traveling. My sister, wife, and I are set to do a National Parks tour in May and we are wondering if masks will be required during our travels. We will be flying American and then renting a car. I assume we're all right in the car? Related to that is a business trip I have slated to Costa Rica in July. Am I on my own for that one or do the Biden Rules apply to that trip as well. 
A – There are a few "rules" operating here. The CDC has expanded the wearing of masks to include conveyances within and traveling to the United States. There is also an Executive Order signed by the President that went into effect on February 1st. It requires masks to be worn "in public" at all times except while eating, drinking, or taking medications.  While technically, it would apply to your time driving, we don't see any reason for compliance within your own vehicle. But you could run into a State Trooper who disagrees.
The Executive Order was designed to get away from a massive number of state and country regulations that were confusing and difficult to enforce. Now, if you go maskless in public or if a store allows you to go maskless, charges can be filed.
You certainly realize that you will be wearing a mask on all flights including your July trip. We expect that the rules within Costa Rica, a democracy with a literacy rate that rivals our own at 97.9%, will change between now and the time you travel. But our advice would be to plan on double-masking as a demonstration that you are not anxious to kill off the local population. Do not wear masks while eating as it can make flossing extremely difficult.