YOU ARE CORDIALLY INVITED TO JOIN OUR EDITORS ON
OUR PERSONALLY HOSTED 2020 CRUISETRUTH SIGNATURE CRUISE
A Circumnavigation of Iceland aboard a full-ship Tauck charter of the new, Ponant Explorer Series French Yacht, Le Champlain (Launched 2018)
Round-trip from Reykjavik July 8 – 15, 2020
Join us as we sail to Iceland and the Arctic – the best possible escape from the summer heat.
ICELAND: LAND OF FIRE & ICE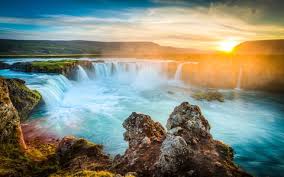 Our beautiful French Yacht holds just 184 Guests served by a crew of 110. As this is a full Tauck charter, all shore excursions, drinks, and dining options are included. Tauck staff and escorts will be aboard to make certain that all services are in accordance with Tauck 5-Star standards.
OUR SIGNATURE CRUISE WILL INCLUDE 'WHAT THE TRAVEL ADS DON't TELL YOU" BEHIND – THE – SCENES – STAFF  – INSIGHTS 
CONTACT US AT 630-717-7777 TO REQUEST A COPY OF OUR DIGITAL BROCHURE
THIS PROGRAM SOLD OUT WITHIN FOUR DAYS AND WE NOW HAVE SEVERAL ADDITIONAL STATEROOMS. IF YOU SUFFER FROM HUMORLESSNESS PLEASE JOIN ANOTHER GROUP. 
V