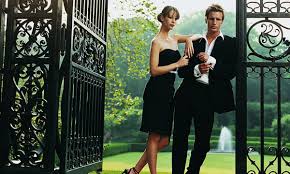 Q – 3.12.22   _ First, I suppose, I should begin with a bit of background. My husband and I are extremely well-traveled, having lived in England (Hampshire) and traveled with any number of bespoke travel providers. We normally travel on a custom trip but have, twice, shared very upscale group tours to Egypt and the southern part of India. But absolutely never on a cruise.
Now, two of our children have put together an ambitious plan for the family to explore the Greek Islands on a luxury cruise sometime in the early summer. As I contemplate all of us being together, it sounds rather nice but I am concerned about spending one or two weeks in the company of a herd of mask-wearing zombies who only remove their cloth face coverings when actually shoving morsels from the buffet in their mouths. I realize I may be overstating the case but, should we go this summer, would we be surrounded, or even required, to be totally masked when not dining or drinking. If that is the case, I will try to talk my husband and the kids out of this. I would value your advice.
A – The advice is reassuring, we hope. While there are mask recommendations in place, and most of the better cruise lines are requiring that guests be fully vaccinated as of this date, the reality is that guests on smaller luxury ships under 1000 guests generally have the freedom to wear masks indoors when they feel it is necessary. As everyone, including crew, is fully vaccinated these days, most guests do not wear guests while practicing for their roles in "The Walking Dead" television franchise. In fact, everyone will look more or less normal. Ashore, when visiting crowded areas or riding a bus on a sightseeing tour, you will see many guests donning masks. Hopefully not the cloth variety you mentioned – the really sophisticated folks use nothing but N95 masks although some K95's do sneak onboard from time to time.  It sounds as though you are filled with travel memories – but a prime season luxury cruise to the Greek Islands with loved ones is about as good as it gets.