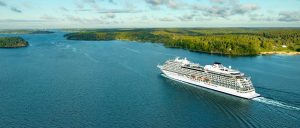 Q –  We came to your site purely by accident, or shall we say luck. We were searching Bing for some information that might help us plan our first cruise and we happened to insert the word "truth" into our search, since so much of what we had been reading was marketing manure. So here we are, with one specific question. We can afford to sail any cruise line I suppose. But my sense is that I should not start what could easily turn into a retirement of several cruises a year, at the very top of the cruise plateau. We don't really drink that much and we can manage our own gratuities. We are looking for your guidance in breaking down our search for a European cruise, our first, into the two best "not everything included" lines that still have lovely ships, a sense of chic, and some decent to very good food. But most of all, we want to go above the mass market shopping centers that float and settle into a really good cruise line that is somewhere between the big ships with families, and the luxury ships that cater to the most sophisticated people. We know you will name names so we will thank you in advance. We are mid-fifties, I am a pediatric dentist, and my wife is a claims adjuster. We're never been to Europe but intend to go often in the years ahead. We'd love to do this first cruise vacation in the $10,000 range for both of us not including airfare. Possible? Thanks so much.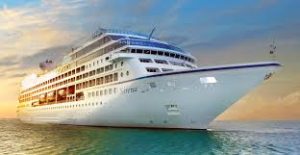 A – Thank you Doctor and may we suggest that you really have a sound approach to this. We think one of the better "Tweens" is definitely going to meet your needs. You will be able to do a ten-twelve night cruise within your budget as long as you are aware that the "Tweens" are set up to maximize on-board spending in the same way as their larger, more tee-shirted sailing relatives.
Look at Viking Cruises and Oceania. Each offers excellent value. Oceania has food that rivals the 5-Star lines while Viking's ships are all new-builds with a real sense of modern Scandinavian style. Viking tends to avoid days and gives you more time in port, although other lines are starting to jump on that particular bandwagon. We don't know too many people who go to Europe so they can sit in a lounge during a day at sea. There are people like that, but they are all from certain locations in England. 
When you read the online self-appointed critic sites and the glossy travel magazines, they will all have fanciful names for the segment of the industry occupied by Viking and Oceania. But they are, at heart, Tween products that are destination oriented and casual in dress while still offering the kind of overall cruise experience one might aspire to have their first time out.  They are also, in our opinion, the two best current overall value lines in the industry. Really hope this helps.