THE WORLD'S TOP TEN CRUISE LINES 

CruiseTruth.com is the only major consumer travel site that does not accept advertising or financial support from any cruise line
Ratings Last Updated: March 8, 2019
Our ratings are based on our own independent inspections, reports from the thousands of members of The Royal Cruising Society, and the best quality evaluations from both the consumer and cruise industry trade press. Our standings and scores are updated on a bi-monthly basis to include new ships, on-board policies, and product enhancements. Cruise lines do not know when they are being inspected and we do not accept advertising or compensation in conjunction with our product ratings. All evaluations these originate from sources known to us. All are filtered for accuracy.There are some recent developments and trends that have not been widely reported in the press. This is some of what the ads won't tell you.
In order to maintain pricing parity in the Caribbean and elsewhere, the larger, mass markets ships have been under enormous pressure to dramatically increase on-board revenues. This has resulted in nickel and dime pricing for many items previously included in the cruise price such as bottled water wine tasting's, and crew tipping, (Some lines automatically charge $10-$14 per person per day to guests shipboard accounts)

There is intense pressure to purchase gifts from the gift shops, art works of dubious pedigree, and overpriced shore excursion offerings. Drinks are peddled at every turn.
Many of the mass market lines are using flash frozen foodstuffs such as shore side prepared frozen submarine sandwich loaves and low quality hamburgers and hot dogs.
Crewing is one of any cruise line's largest expenditures and we are seeing cost-cutting in this area on many lines. Western European staff are being replaced with less expensive and less experienced Eastern European staff. We are seeing a significant increase in Russian staff aboard most of the mainstream lines.
Not one of the five largest cruise lines includes drinks. All charge for bottled water and soda.
Because cruise prices on the major lines and the low and mid-range budget categories have not changed significantly since 1992, we are starting to see the clientele aboard many of these ships change. Some of the same people who used to travel by Greyhound are now traveling on cruise ships. One major line recently told us that when sailings feature promotional pricing, some passengers are requesting that cabin attendants not change their sheets or clean the room "because we didn't bring any tip money". This has caused some crew discontent.
We are starting to see a myriad of unbundled extra fees for fuel surcharges, security, air taxes etc These extra fees are not added to the cruise prices shown in newspaper and magazine advertising.
It is important to note that not one of the popular, brand-name mass market cruise lines meets our stringent qualifications to be included on our list of the World's Top Ten lines. There seems to be an inverse relationship between a cruise line's name recognition with the public and their overall ratings.
When one looks at the Luxury segment of the cruise industry it is clear that demanding guests will not tolerate cutbacks. In fact, the luxury segment seems to be in a constant state of upgrade in all areas including on-board services, food, and shore excursions. Aside from some minor exceptions,  luxury lines have not yielded to pressures to dramatically increase on-board revenue.
There are lines, such as  Azamara, and Oceania, that have made our list despite SOME POLICIES  policies that mimic the additional charges of their mainstream, lower-rated competitors. They have made our list because they have maintained a strong on-board product, in all cases low-density and unique, while adhering to a philosophy that each passenger should pay only for what he/she has consumed. These two lines have forged a new cruise category, First Class rather than Deluxe, at a lower price point than their 5-star rivals while operating on a non-inclusive basis. These "Tween" lines tend to offer the highest price/value returns. 
Our strong recommendation is to take a serious look at sailing on one of the top ten lines at a discounted price rather than risk sailing a mega-ship with substandard service, institutional quality food, and up to 5,000 fellow passengers. The gap between mediocrity and luxury in the cruise industry is widening.
A serious analysis of current cruise pricing will reveal, that, when all 'extras" such as round-trip airfare, are added in to the cost of mainstream cruises, the gap between mainstream and Five-Star cruise pricing narrows considerably. Any potential cruiser would do well to calculate the total per day cost of a cruise with all "extras" added in. When that is done, the cost of a cruise will generally come in at between $500-$800 per person, per day. New cruisers who are not prepared to pay that price ought to look at alternative vacation options to avoid sticker shock when they pay their final on-board bill.
Finally, our Editors have seen a sea change in the manner in which the larger cruise lines and their small, deluxe distant cousins, handle passenger complaints and problems during the cruise. Because they may carry up to 40,000 passengers per week, the mega-lines must formalize their policies and responses to complaints. The cruise lines that make it to the Top Ten, have a more personalized, understanding, and more compassionate response to any negative issues that a guest may raise.
Please note that cruisetruth.com limits all user comments to frequent cruisers who we have identified and authenticated. Only the opinions of professional reviewers appear in our evaluations including members of our certified CSI (Cruise Ship Inspection) Team. CSI inspectors pay full fare and have a history of cruise experience on competing luxury ships. 
THE OFFICIAL RATINGS OF THE WORLD'S TOP TEN CRUISE LINES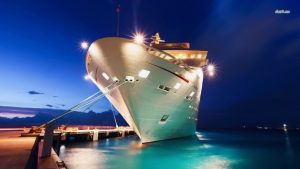 # 1 – HAPAG LLOYD – EUROPA 1 & 2




The 450-Guest, 28,890 GRT, pride of the Hapag-Lloyd fleet, has never been a household cruise name. Since its launch in 1999. the vessel has been sold primarily by travel agents in Germany, Austria, and Switzerland. This is a modern, highly evolved, unusually spacious ship that features some of the finest formal services at sea. Dining is an event and, on certain evenings, even the wait staff works in formalwear.
Although we currently rank the Europa above her mid and small-ship US-based competitors, she is very definitely not for everyone. This is a German-centric experience with German being the ship's home language. Service is top tier, food is the finest available, and the upscale traveler will notice the quality of the China, the perfection of the glasses, and the comfort of the lounges surrounding the single swimming pool. Lectures are cultural in nature and are offered in German. But that does not necessarily mean that American guests are not welcomed. The crew speaks English as a second language and, given the interest in the Europa among sophisticated cruisers from Great Britain, certain cruises are designated as bi-lingual English/German sailings.
The décor among this modern feeling ship tends toward the nautical, with a fair number of yacht photos and paintings adorning the walls. That is because the Europa feels like a very private yacht with an unobtrusive staff. Smoking could be an issue for some. The Havana Cigar Lounge will be a plus for those so-inclined. Insider's marvel at the Europa's superior riding qualities. She is about as smooth as an ocean-going vessel gets with a rather advanced pod propulsion system.
The Europa 1 remains a mystery to most American cruisers. There are language issues and the fact is that only a handful of American travel agents have experienced this unique luxury product so it is not the first ship normally recommended. But for those who enjoy the small details associated with luxury cruising, in a decidedly European environment, the Europa's rather strong worldwide itineraries might be worthy of consideration. But only if one is comfortable sailing one of the world's great yachts in the company of German-speaking European fellow guests.
But the introduction of the more contemporary and casual Europa 2 in 2013 has changed the industry's perception of the Hapag-Lloyd product. The new 40,000 GRT Europa 2 carries 510 guests and is yacht-like in its design. Children and North Americans are being encouraged to sail this uber-lux product and Americans are bing enticed by Hapag-Lloyd's promise of a truly bilingual crew. They have achieved this by requiring English language course on an ongoing basis for even the lowest level crew member who might interact with guests.There is an English Language "Ambassador" who is extremely helpful with any possible language issues, although reports from the ship say that is rare. A glance around the dining room on the first night indicated any number of Americans who quickly learned that their German wait-staff spoke quite passable English.
Those who favor the Peninsular or Mandarin Oriental style will appreciate the decor aboard Europa 2. Think soft, rather calming colors and lots of limestone and steel fabrication. The interiors reek of luxury and superb interior design and more than one Europa 2 guest has commented that the ship really feels much more like a floating version of "Europe's very best boutique hotel."
Shore excursions are no better than they would be on other lines. Given the off-tourist routes this line cruises, tourism infrastructure is sometimes primitive. Bus tours and on-board lectures are in German but earphone real-time translation devices are available and seem to do an adequate job.
Cabins are generally superior to those of other ships in the five-star category. There are no interior cabins at all and all standard cabins feature balconies, and comfortable seating areas. There are a number, a wide number, of connecting cabins that serve to enhance management's goal of making this the more family-friendly of the Europe fleet.
Staff standards are the highest you can encounter at sea. Issues will be dealt with immediately and the high-end, primarily German clientele, does not suffer fools or poor service lightly. The staff to guest ratios are the highest at sea as is public space. There are many luxurious sitting and lounging areas around the ship and even a sold out sailing will appear to be half-empty. Space ratio comes in at 51+, a rather amazing statistic that explains the feeling of openness aboard Europa 2.
The Europa, with only sixty more guests than a Seabourn ship, has a truly excellent and comfortable Main Dining Room and four specialty restaurants. There is also a buffet that will enable any guest to later claim that they ate at the "best buffet at sea". The ingredients used aboard ship are absolutely top drawer and Hapag-Lloyd is clearly at the top of the list in terms of per diem guest food "spend". Of the specialty restaurants, only the Sushi dining area receives some negative comments. As on Europa 1, dinner is a two to three-hour affair so most guests make their unlimited, advance reservations early. There are enough tables for two in all venues. The menu changes daily in the main restaurant. There is never any rush as all restaurants operate on a single sitting basis. Special meals can be ordered with 24 hours notice.
Tipping is neither required or expected and they actually mean it.
Since its launch and the steps taken to cater to more of a non-German clientele, we are recommending Europa 2 as a much better option for most American guests than the comparatively staid Europa 1.
Dress aboard Europa 2 is, shall we say, Euro-chic, but not in a necessarily Italian way. Guests are well dressed but there is no formalwear. Women will be most comfortable in pants ensembles and blazers while men tend to wear jackets with open shirts to dinner. In order to deal with American proclivities in terms of evening attire, the ship has a "no shorts at dinner" policy. On behalf of the USA, thank you Hapag-Lloyd for that clarification.
This world-class ship, number one in the world for many reasons, fails in one major area of concern to potential cruisers. There are areas of the dining rooms and lounge areas, too many of them, that are set aside for smokers. Given H-L's desire to attract more Americans to its ships you would think it might take more care in trying to kill them off by exposure to second-hand smoke.
"We loved the availability of fresh seafood throughout our cruise and the opportunity to dine in the Oriental Restaurant, perhaps the best alternative restaurant at sea. If you sail this ship, be sure to look over the  Meissen china – just beautiful. True, our German is rusty, but we found the classical entertainment to be just right after such elegant dining experiences.
The Europa 2 well deserves your recognition as The World's Best Luxury Cruise Ship. One thing you should include in your review is the manner in which the largest German clientele wants to interact, in English, with the Americans and the Brits on-board. It was as easy to start a conversation on this ship as it was on any of our previous cruises on Silverseas and Crystal, and that really surprised us.
We would go again for the food and the white-gloved service. You only need to be aboard for five minutes when you realize this is beyond the typical five-star cruise line notion of true luxury. Very pleased that you are giving them their due. The smoking in the Jazzclub and other lounges was a negative but that was far outweighed by the positives. We are curious about the different cruise lines and so we spent about an hour in  chairs right next tot he reception desk. We were pleasantly surprised that American guests were treated at least as politely as European guests. My husband said he felt like we were privileged guests at the best German private country club.
Perhaps we should not tell anyone about this ship. It is already hard enough to book passage." The Europa is definitely not for everyone. But I suppose I would go again just for the great German sausages they served in the Clipper Bar. The dress thing was fine. Yes, the folks on-board seem to like getting dressed up. But you never felt like they were showing off their jewelry as we have on some of the American ships. A lot of the Germans and Austrians described the ship as a luxury yacht, a feeling we could well understand."
Sorry – you left out one rather serious negative in your otherwise accurate evaluation. If this is indeed the best cruise line afloat, why is the insulation between cabins so poor? We could hear snippets of conversation on one side of us and a crying child on the other side. We spoke to the Purser who assured us that none of the staterooms had any better insulation. Major oversight.

We made the mistake of doing a three-week cruise and it was a really long time to be away from our American movies and television. They tried on board, but you should not sail this ship unless you really want to spend two weeks in a German resort that floats."
#2 – CRYSTAL CRUISES AND YACHTS
The CEO of  Crystal, Edie Rodriguez, has resigned. Since joining Crystal as both President and CEO Rodriguez had overseen the launch of two river vessels with a third on the way, an expedition yacht, and an ultyra-luxury Boeing 777 which was to be featured in a series of twelve around-the-world themed trips announced by the line. Crystal had also announced the construction of three new 1,000 Guest new ships to join its current two-ship fleet.
While Crystal attempted to establish itself as "The Brand" in the luxury travel market, a series of delays and program changes plagued the new projects. After two announced delays, it now appears that the first of Crystal new cruise ships will not be delivered until 2022. The river boat program has involved changes as well. Two of the river boats originally under construction for placement in France were redesigned at the yard so they could be placed on rivers in northern Europe. Finally, and perhaps the straw that broke this particular cruise camel's back, was the analysis sixty days after the launch of the Private Jet Tour Program, that bookings were lagging far below expectations. The entire program was scrapped and Crystal has now announced that they will not be entering the luxury tour business. This left them with two expensive jets which they will now charter worldwide with emphasis on the Chinese market. Another puzzling project under Rodriguez concerned the historic SS United States. Crystal announced its plans, then did a feasibility study that stated that the restoration could cost $700 million. Crystal dropped out of this project while donating $350,000 to restoration efforts.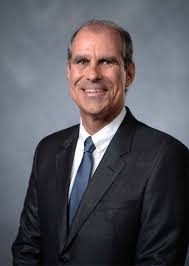 On the same day that the Rodriguez departure was announced Tom Wolber was named the new new CEO. Wolber has worked for the Walt Disney Company for the past thirty years including 10 years as Vice President of Operations for the line. He helped grow Disney from an Orlando-based company to a line with four large ships serving North America and Europe. He was also CEO and President at Euro Disney and he has held leadership positions at Walt Disney Resort and Disney Theme Parks.
It is still too early to predict the nature of the changes that Wolber will bring to the Crystal brand. We do anticipate that he will bring several members of his Disney team over to Crystal. Clearly Genting is interested in someone of his caliber and experience since new construction planning and execution has clearly been a major problem at the line. Meanwhile, the Crystal Symphony has completed an extensive dry-dock and the company is committed to keeping these ships thoroughly updated. We are anticipating some on-board and policy changes as Wolber settles in. The Disney organization has shied away from deep discounting but has always believed in price rewards for past loyalty guests. We think that any presumptions about future paths Crystal under Wolber may take are premature. This can go in any of several directions. But Crystal, it appears, will be running a tighter financial ship.
Crystal Cruises  was  purchased by the Malaysian investment group Genting Hong Kong from the large Japanese shipping firm, NYK in March, 2015. . Soon after the purchase went through Genting's Chairman promised to provide "financial resources …to build a new ship that will set the highest standards in luxury travel." He under-promised and over-delivered. In July, 2015, Crystal's President, Edie Rodriguez, joined Genting Chairman Tan Sri Lim Kok is a startling announcement that Crystal will launch an entirely new class of three 1,000 guest "Exclusive Class" luxury cruise ships, to be built by the German shipbuilder Lloyd Werft Bremerhaven AG. These new luxury ships will feature a crew of 1,000, which will result in luxury cruising's first one-to-one space passenger-crew ratio. The top decks of each ship will house 48 Crystal residences with 9 ft. ceilings and its own restaurant, reception, and owner-only facilities. Amenities on-board are still in the planning stages but you can count on small submarines, one or two helicopters, and a number of zodiacs.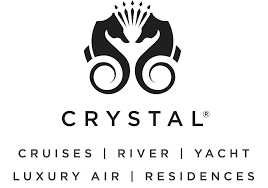 At the same time that Crystal was announcing a virtually new cruise line (they made it clear that the line's present ships, the Crystal Symphony and Serenity would not be sold), they also announced that Crystal is launching a 62-passenger Expedition Yacht an all-suite, 3,000 GRT vessel that will include a two-person on-board submarine, as well as zodiacs and a wide range of toys for boating and diving enthusiasts. The boat is already built and has been delivered to Crystal as the Crystal Espirit,  the first Crystal Yacht Cruises vessel.
But economic realities and a sharp downturn in the number of Americans visiting Western Europe this summer, has resulted in a delay of plans for Crystal's new 1,000 Guest ships. The first vessel was scheduled for delivery in 2018 later revised to 2019. Cruisetruth was told the first new ship would again be delayed with a delivery date set for 2021. However, that date has now been officially revised and Crystal is projecting that the first of their new ships will not be delivered until February or March of 2022. It is doubtful that bookings or even major publicity will begin before late 2020. Crystal owns the yard constructing these ships and they have decided to delay the new liners and instead have yard built two additional expedition vessels to sail alongside the Crystal Endeavor, their new 200-Guest ship which is currently scheduled for delivery in 2019.
Our most recent inspection of Crystal has reaffirmed our belief that Crystal is the very best cruise option for the majority of upscale cruisers. We believe that there is one under-reported but critical foundation of the line's success. Crystal's former long-time owner, the huge Japanese shipping conglomerate. NYK-FIL  established the leading crew training facility in the Philippines. Every on board Crystal service person must graduate from a rigorous six-month program at Crystal's exclusive training "university". There are other crew training facilities in the Philippines, but none has the respect or the credentials of the NYK/Crystal school. This, we believe, is the secret weapon that allows Crystal to provide its ships with the best trained and most customer-savvy crews in the industry.
No other cruise line comes close to emulating the combination of caring, personalized service, often memorable cuisine, and the full lecture/entertainment options that form a part of the Crystal experience. Choose any other line and you are going to have to sacrifice at least one of these three pillars of excellence. Anyone seeking to sail on a competitor, needs to ask their travel consultant, "If I don't sail Crystal, what am I giving up?"
Crystal has a somewhat older demographic than many of its smaller-ship five-star competitors. This has more to do with the length of cruises than any brand factors. Crystal tends to do very few seven-night cruises so the average age goes up accordingly.
The two Crystal ships are extremely well maintained but they are classic cruise liners with 940 guests. The dining room has two seating's. Crystal should not, on paper, rank as high as they do in these ratings. But Crystal earns its grades by outperforming the small ships in the very areas where they excel, personalized service, food, and entertainment. Many guests prefer Crystal because there are more lecture and entertainment options and some of the best alternative "no additional charge" restaurants at sea.
Crystal does have formal nights and waiters will escort ladies into the dining room arm-in-arm in the classic manner. Yet, Crystal lacks some of the European panache of a Silverseas or Seabourn. Those who enjoy formal European service may well prefer another line to Crystal's more personal, California-vibe style.
Given current pricing and it's new inclusions policy together with on board service that produces the industry's highest repeat factors, we felt Crystal has to be rated above many of it's more ultra-sophisticated category competitors. Crystal just offers more of what most guests value most.
Crystal's fleet of two large (940 guest) ships has won virtually every "best large ship cruise line" award in the industry. The line features the highest standards of dining service and we rank the specialty Prego Italian restaurant among the finest at sea. Crystal caters to a demanding, largely retired, east and west coast clientele and features two-seating dining.
In 2012, Crystal finally went "inclusive" with drinks, wines, and gratuities included in the cruise fare. Currently, Crystal's inclusions match those of luxury rivals Seabourn and Silverseas but do not include pre-night hotel stays or shore excursions as Regent is currently offering.
Entertainment options abound, including sophisticated stage shows and classical acts, as well as a full screen movie theater. Service, food, and entertainment standards are consistent on both ships but the newer Serenity wins highest marks for layout and design. Those who seek personalized; Four Seasons-style service will appreciate the Crystal experience. Those sailing Crystal for the first time are generally amazed at how much better run these vessels are then the mainstream mega-ships. Crystal still sets the standard for larger, two-seating ships. Most worldwide itineraries are in the 10-14-day range. Guests sailing one of the higher-rated lines often report that Crystal food and service matched or surpassed it's smaller, single-seating lux competitors. This is the line that many Princess, Celebrity, and Holland America passengers should have selected for cruises of ten days or longer. It seems clear that, at the moment, Crystal has the most comprehensive and successful staff training program in the entire passenger ship industry.
Choose any other line and you are going to have to sacrifice at least one of these three pillars of excellence. Anyone seeking to sail on a competitor, needs to ask their travel consultant, "If I don't sail Crystal, what am I giving up?"
Given current pricing and it's new inclusions policy together with on board service that produces the industry's highest repeat factors, we felt Crystal has to be rated above many of it's more ultra-sophisticated category competitors. Crystal just offers more of what most guests value most.
Guest Feedback/Most Recent Appears Last:
"We have been on more then twenty cruises but this was the first time my wife and I ever saw crew members standing by on the gangway to hug and kiss guests goodbye. For many, it was their only time off during a very hectic ten-day itinerary. Crystal service is truly caring. We will never sail another line. Perfection does exist."
"As a past cruiser with Celebrity and Princess, I really could not believe the differences between those cruises and this one. Crystal is worth every penny. The shows are the best we've ever seen, the food and service is European-inspired but this is a truly comfortable, American line for affluent cruisers. It seems like we are back in Boca at our country club instead of out at sea on a large ship. The only thing missing is the golf course."
 "We have sailed them all and I'm telling you, Palo is the best restaurant at sea. Do everything you need to do to get a few reservations."
 "You know its good when the toughest place to get a seat is the office of the person booking future cruises. My wife loved being taken by the arm and escorted to the dinner table. They couldn't be more caring or accommodating and, quite frankly, you never had the feeling they were doing it for tips."
"The sushi bar at Nobu's Silk Road was just extraordinary. Three full-time sushi chefs and some of the finest sushi we've ever had in our lives. And we're from LA. Crystal rules" We've been following the reviews on traveltruth and, more or less, working our way down your list of top-rated cruise lines. But that's all over now. We understand that Crystal carries more passengers and has two seating's etc., but they still ought to be #1 on anyone's list. We've found the one line that gives us everything."
"Honestly, you feel like you are floating along in a senior citizen home. The pretentious dress-up nights, the average age of seventy or so, the ballroom dancing. This is definitely a cruise line for the same folks who will be returning to their retirement facility at the end of their cruise.
 "It was a lovely cruise in the Med out of Barcelona. But it felt very Four Seasony and we prefer the smaller lines with their true boutique feel. The food though was very good and Prego is, we agree, our favorite restaurant of any of the ships we have tried."
"Our traveling companions did not like the two seatings, but they said the food was far better then what they had on Seabourn. We won't sail anything but Crystal. We started with them, thankfully, and we'll finish with them. Things are changing and the staff doesn't remember your name with the exception of some of the Filipino staff that knows how to butter-up guests for better tips. We appreciate the honesty of your reviews but we think you make too much of the two seating policy in the dinning room. With the alternative restaurants and the casual option now, for dinner upstairs, we only used the main dining room five times during our cruise. No big deal having two seating's."
"I am a service trainer and I sat mesmerized every day of our anniversary cruise. I can't imagine the service feats these folks pull off. This is probably the world's best cruise line for anyone who doesn't want to sit on a tiny ship with nothing to do but read another mystery.. This is big ship excitement with elegant service and amenities. I just don't see us switching. If our travel consultant stops recommending Crystal, we'll be changing consultants."
"Some of the Crystal old-timers, and they number more than a few, seem to think there is some magic way that Crystal can enlarge their standard cabins and make them all suites. They are what they are. But we think, based on our last two Crystal sailings, that the line keeps getting better. They reacted quite well to the discounts from some of their rivals. On our last cruise, Crystal gave us $2,000 to spend any way we want – on tips, shore excursions, or drinks. I far prefer this to the all-inclusive lines that make you pay for other people's drinking habits. And I like to tip for service. I suspect that is why Crystal's service receives such high grades on this site and others. Now, we must say we have some concerns about whether Crystal's service scores will suffer since they have switched to an all-inclusive, gratuities included policy. I just had two friends who returned in February and they said the new policy works well and they could not spot any service declines"
"We didn't like our Crystal cruise. We loved it. Here are a few things my wife and I noticed, and we come from the hotel industry: On the transfer from the Crystal pre-cruise hotel in Costa Rica to the port, special seats were blocked out for children so they could enjoy the best views. The cruise director was so appealingly non-intrusive that we wondered where he had been trained. PA announcements were dignified, limited, and professionally rendered.
""Some of these reviews appear to have been written more than a decade ago. Crystal now has a majority of Eastern European crew and you get the same level services you get with the same crews on Princess, Holland America, and Celebrity. Most of the Indonesian and Filipino staff that was always the hallmark of Crystal is long gone. I couldn't even get anyone to bring is coffee unless we asked. Sadly, this line has gone from five to four star service."
"Louis Armstrong's "It's A Wonderful World" has become Crystal's theme song. In each port, Louis' mesmerizing voice goes out to those confined to a lesser brand as they stare longingly from their white plastic chairs as the Serenity pulls gently away from her berth and heads back out to sea. The specialty restaurants are, in my opinion, the finest at sea. On the Serenity, The Silk Road is guided by famed chef Nobu Matsuhisa. I would book another trip on the Serenity solely on the basis of a chance to try, once again, the chef's signature broiled black cod with miso. But savvy dinners can sit at the Sushi Bar and order from thirty-five, or so, sushi specials. This is, to put it simply, a $300 dinner experience for two on land and I doubt that the service would be nearly as good or the setting was unique and relaxing. The library is well stocked and staffed by a gentle woman who has, seemingly, read every volume in her care. I heard her make some excellent recommendations to some pretty challenging inquiries.
"Now that Crystal has gone inclusive, we wondered what changes we would see returning for our seventh cruise. The answer is that things worked even better than before.It seems as though the food, if it at all possible, has actually improved. We love the food in Prego and consider it the best restaurant on any of our thirteen cruises on Crystal and some of her competitors. But our friends had warned us that portions were a lot smaller than they used to be and we found that to be true. Several former Crystal guests were grousing about it one night in the lounge. The two seating's are what they are, but we would always advise friends to avoid the first seating for dinner as some of our friends reported it was a bit rushed. The new, dine when you want to, option is working well and is really great for folks like us who enjoy meeting new people during dinner."
"We felt that the balcony cabins in category A and B were noticeably smaller than the veranda's on Regent Seven Seas. But we will go back on Crystal just for the amazing lecture programs and classes. On our Baltic Cruise, we had a Russian history expert and a former astronaut lecturing and we were able to take classes in introductory Russian as well as Photoshop for the computer."
"Your reviews are really accurate but, in the case of Crystal, we think you need to say more about the friendliness of the crew. This is a cruise line that obviously takes care of the help. There is none of the typical crew talk about leaving and going to work for someone else. I don't know where they find the Filipino's and the Indonesians who work aboard the Serenity and the Symphony, but they are clearly Crystal's "secret weapons." 
"I suppose the major issue we have had with Crystal is the large number of days at sea they include in their itineraries. These are wonderful days, don't get me wrong, with lots to do and about the best port lectures we've encountered on any of our 32 cruises, but I do get the feeling that I am missing out on port time when I sail Crystal." 
"When will this line ever build a new ship? We've all sold both of these vessels, we love them, and we keep coming back. But isn't it about time that the Japanese owners opoened up their considerable pursestrings and gave us some new tonnage? Crystal is wonderful but there just isn't the excitement we had sailing the new Silverseas Spirit or the Seabourn Quest. Crystal lacks the smell of new car leather."
"Yes, you're right, Crystal has adopted the Louis Armstriong "Wonderful World" song as its own. But a more accurate song for this cruise line would be Tina Turner's "You're Simply the Best".
"You know, when all is said and done, we've been on most of the ships in your top ten with the exception of Hapag-Lloyd and Orion, and we just prefer the totality of the Crystal experience. But my husband will tell you that the way complimentary transfers are provided to the center of each of the ports is reason enough to keep coming back.
"As a past cruiser with Celebrity and Princess, I really could not believe the differences between those cruises and this one. Crystal is worth every penny. The shows are the best we've ever seen, the food and service is European-inspired but this is a truly comfortable, American line for affluent cruisers. It seems like we are back in Boca at our country club instead of out at sea on a large ship. The only thing missing is the golf course."
OUR EXCLUSIVE CSI (CERTIFIED SHIP INSPECTOR) REVIEW:
CRYSTAL SERENITY FEBRUARY 8 – MARCH 3, 2017 VALPARAISO TO BUENOS AIRES
The best components of this cruise experience were:
 Itinerary+ Weather+ Service+ People+ Food& Wine =Best Vacation Ever!
If we have to choose the best part of the cruise, it was February 22, our first day in Antarctica. We woke up to breathtaking views of glaciers, icebergs and blue water, but that was just the beginning.  We were blessed with calm seas, sweater-weather sunshine, penguins swimming, whales surfacing, seals sunning, guests toasting, and nothing but smiles to be found on guests and crew alike. Every moment seemed to be a photographic opportunity, and the memories will last a lifetime.
 It is important to note that we had already had one day after the other of blessings at port and at sea. We fell in love with Chile and will definitely go back. The mountains and lakes region was more beautiful than anything we had ever seen (to that point!) But that was before we got to fly-fish in the the beautiful Aysen region of Patagonia, Chile, see the waterfalls flowing from glaciers in the Chilean fjords, and paddle canoes in crystal clear waters of Tierra del Fuego, Argentina.  In, Ushuaia, the locals told us that it had been 4 years since they had seen back-to-back days of sunshine, and we got them!
The rest of the cruise was lovely too, but in all honesty, our heads were still in the clouds over our experiences in Chile, Tierra del Fuego, Argentina, and Antarctica.
I have to say one more thing. We were gone for over 30 days, had 23 days on the ship, and 12 of those were 'at sea,' yet we did not have one single day that dragged, or even a few moments of boredom. If someone was unhappy, bored, or otherwise out of sorts on this trip… honestly, it was probably them. Just sayin'.
PS: I had a little motion sickness at first, which was a little scary, considering the number of potential rough sea days ahead. So I tried the acupuncturist! I figured, 'what do I have to lose?' Well guess what? It worked! How could I leave that out? First time ever I've not been sick when other people were feeling woozy. Yay for Dr. Anqi.  (Charlene)
Management needs to address:
1. As much as we hate to look a gift horse in the mouth, we had some issues with the way the Machu Picchu pre-cruise trip was handled. We mentioned it to Crystal and will probably be contacted soon to discuss. The biggest issues were: too much packed into each day (we were exhausted each night and many of us were sick by the time the cruise started), the buffet dinners in Cusco were pretty bad, and the lack of service in Lima (on our way from Cusco to Santiago) was shocking.
A snapshot of our schedule (there were 170 of us)   
Monday, 6 Feb: 4:45 AM wake up call in Lima. Chartered flight(s) to Cusco. Tour was nice. Lunch was good.  Arrived hotel in Cusco 7:15 PM. Beautiful hotel. Buffet dinner at 8 PM was not very good. Ate salad.
Tuesday 7 Feb: 6:30 AM wake up call. Breakfast was very nice. Seeing Machu Picchu was really great, but 4 hours on the vans and 4 hours in the trains made for a long day.  Returned to hotel 9:30 PM. Buffet dinner at 10 PM was awful. Thankful for salad.
Wednesday 8 Feb: wake up call 4:30 AM. Nice breakfast. Vans to Cusco Airport. Chartered Flight(s) to Lima. One-hour late leaving Lima (terrible service between flights). 6:15 PM arrived Santiago. (Ship was scheduled to depart at 6 PM) 9:15 PM – embarked onto Serenity. Quick dinner, safety lecture at 10:15 and fell asleep without finishing unpacking.
Note: Later I noticed that many of the people on the ship who were coughing, sniffling, etc (including us) had been on the pre-cruise trip with us.
FOLLOW UP: Crystal called Mike and he told them about our concerns re: the Machu Picchu trip, adding that it brought him no joy to do so. We were so pleased with everything else that we hated to give them negative feedback, but we felt that it was important to do so. They voiced appreciation of our honest feedback and suggestions and even sent us a substantial credit towards our next cruise. In our opinion, that was a beautiful and generous response, considering the fact that we paid nothing extra for that pre-cruise segment of the trip. (Crystal had offered the pre-cruise trip to Machu Picchu at no cost to those who signed up early enough.)
2.  Now we're nitpicking…I didn't like the personal care products in the 'EPure' Stateroom, but of course, our attendant brought me the Aveda ones when I asked for them.
3.  More nitpicking: The captain was impossible to understand (one of the staff told us that they nicknamed him, 'Captain Mumble') but he was AMAZING as a captain in every way that really mattered, so we didn't really care. We may forget that he mumbled, but we will never forget how he carefully took us to see some incredible sights in beautiful Antarctica, and how he lingered in places of special interest, even making circular movements to enhance the view for all passengers.
 2. How would you grade the shore excursions offered on this cruise?
_x_ It was a near perfect combination of options and experiences
____ Nice itinerary but there were one or two weak ports
____ We were a bit disappointed but still had a good time
____ This was not an itinerary we would ever recommend to friends
How would you describe the process of booking your shore excursions?
We pre-reserved. Painless process. We even canceled two of them on ship (one due to sickness and the other because we were tired and wanted to rest,) and because they could sell them to others, we didn't lose any money.
How should shore excursion experiences be improved?
See Machu Picchu comments. Otherwise, they were all up to Crystal standards. Guides were excellent and had good English skills; vehicles were comfortable; and provisions were given for fishing, canoeing, etc. Also the excursions were described well, making it easy to know how to dress and what to take.
3. How would you rate your ship?
_x_ Clearly ranks among the world's top five ships
____ Somewhere between four and five stars
____ One of the better mass market cruise ships
____ Somewhere between three and four stars on a five star scale
To what extent did this experience match your expectations based on advertising and world-of-mouth prior to your cruise? Exceeded our expectations.
What would this line have to do to secure your total satisfaction and top rating?
A little more cabin space in the living room part of the cabin; Free 24-7 internet; a little better area for doing hair and makeup, a hand-held hair dryer that gets a little hotter, and more outlets (for charging devices.)
4. How do you evaluate the deck staff and officers?
_x_ They were wonderful – friendly, well-trained and sincere
____ We had some favorites and enjoyed the services provided
____ The staff met our minimum expectations
____ We thought the staff and officers were less than friendly
This is what we loved about the staff:
They are so friendly, attentive, and fun! We loved the staff.
This is what they need to improve in terms of staffing: Keep up the good work!
5. How would you rate the quality of your dining experiences?
_x_ The dining aboard ship truly exceeded our expectations
____ Mostly good but it depended where you dined each evening
____ There were a few disappointing meals but most were good
____ The food seemed institutional and was frequently unappealing
The best things about dining aboard the ship (feel free to include specific dishes)
We rarely ordered the same thing twice. The meat was always prepared perfectly – even salmon and fish! We were not worried about ordering anything. They told us over and over, 'If you don't like it, I'll bring you something else.' We were surprised at how much we enjoyed the wines too. It was kind of nice to not have to look at a wine list and decide what one bottle would work for everyone. We drank wines by the glass that worked for each dish. The desserts are a perfect size – not too big, so we often had a little something. We ate in Prego a few times (best mushroom soup in the world,) Silk Road twice, and we really enjoyed the Trident Grill, Tastes and the Bistro too. All wonderful.
Did you feel that the chef was given a suitable budget to purchase high quality provisions? Yes.
Was there an issue with portion size?
We felt that the portions were just right. Even desserts were portioned well, so we ordered dessert many more times than we normally do, with no regrets!
This is what we would specifically recommend to dramatically improve the on-board dining experience.
It would be cool if the Silk Road would put another Sushi Bar somewhere else on the ship with hours from around 12 NOON until around 10 PM. It would be fun to sit at the sushi bar and have a sushi roll and/or some sashimi with a glass of wine for lunch, afternoon snack, or late night snack.
6. How much did you enjoy the lectures and entertainment?
_x_ Some of the best entertainment we have experienced at sea
____ They tried hard and the lectures were interesting
____ As expected, given the size of the ship, but more lectures would have been nice
____ They seem to cater to the lowest denominator
Specifics:
We missed some good performances, based on reports of other passengers, because we forgot that Crystal does such a good job in this department. But the ones that we saw were really good. We tend to like the musical performances the most, but we were very impressed with the dancing too. How do they do that when the rest of us are having trouble walking sometimes?
If I was CEO of this line this is what I would offer in the evening:
I would try to bring in more professional guest performers. The regular performers seem to raise their game when they get to perform with the guest pros.
7. What was the strongest element in your cruise experience?
____ The incredible places we visited
_x_ The way we were treated as a valued guest
____ Our fellow passengers and the life aboard ship
____ Our ability to just relax and leave our worries at home
Specifics:
This question is not fair! We want to check every single box here! Impossible, really, to choose one. But the service sets the table for everything else, so we had to choose that. The staff just went out of their way constantly to make sure that we had everything we needed, and they were so friendly and fun. I couldn't walk down a hallway or a stairwell or anywhere without staff member giving me a smile and a 'good morning, good afternoon, good evening,' etc.  
8. What was the weakest element of your cruise experience?
____ No question – getting to and from the ship. The airlines.
_x_ The shore excursions and some of the ports
____ The purser's desk and the attitude of onboard staff
____ The Food Experience
____ The On-Board Lectures and Entertainment
Specifics:
A couple of the excursions were a little weak, but we got what was advertised. The less memorable ports for us: Chiloe and Puerto Madryn. We would have been satisfied with just one day in Punta Arenas as well. 
9. How would you rate the design and luxury/comfort your cabin?
_x_ We were surprised at how much they were able to offer in a small space and was quite comfortable
____ The bedding and furnishings exceeded expectations
____ It was fine for the time we sailed but we would need something larger for a longer cruise
____ It was more Holiday Inn than Four Seasons in terms of atmosphere and design
The best thing about our stateroom:
There was a place for everything. We probably brought a few too many items of clothing, but in our defense, we had a challenging itinerary, requiring everything from summer to winter and dressy to rain/hiking gear. All in all, it all fit pretty well, and having the room neat and tidy made it feel more spacious.
Management needs to address:
I wish we had more outlets for charging our devices, and I wish we had a little more room in the living area. I like to read, and the little sofa was not very inviting.
10 –  How would you evaluate housekeeping services?
_x_ It was as good as the finest hotels
____ The room was cleaned often and well but nothing special beyond that
____ We had to contact them to clean our cabin
____ Our cabin was not as clean or well-maintained as it should have been
Specifics:
Fresh flowers were nice; Amanda brought our specific requests for the fridge; She worked around our unpredictable schedule; her English was excellent, and she was very courteous
11 – Evaluating the Marketing/Advertising of this cruise or river boat line::
_x_ They delivered almost exactly as promised
____ They did exaggerate some aspects of the luxury experience
____ We think their competitors have done a better job with their brochures and ads
____ The ads and online materials were designed to sell rather than inform
____ We thought that their written materials and online materials were particularly helpful and informative
Your Recommendations to the Marketing Department:
Keep up the good work. We never feel pressured to buy. Use some pics from our two segments (Valparaiso to Buenos Aires!)
12 – Name and preference recognition by staff
_x_ Many staff members addressed us by name and they quickly learned our personal preferences
____ There were a few staff members who learned our names but most did not
____ Staff was friendly but guests were not addressed by name. Some staff provided anticipatory service.
____ Staff was busy and made no real effort to learn guest's names or cater to their personal preferences.
How would you describe the manner in which staff addressed guests?
Friendly, Professional, Polite, Attentive, Eager to serve, Personal, and Fun! Our club at home is lovely, but we certainly don't get this kind of service. Crystal service is exemplary.
Did it appear to you that staff was making any effort in crew quarters to learn guest names and the way they like things done for them?
Yes. They must have been doing their homework.
Is there a particular area of staff training that you felt needs to be improved?
I can't think of anything. They are wonderful.
13 –  Evaluating the mix of fellow passengers
__x  We thought it was an interesting and friendly crowd. We made several lasting friendships.
____  It was about what we expected
____  There were fewer Americans on-board than we had anticipated
____  It was not a particularly sophisticated group – we were disappointed.
____  Our fellow guests were younger/older than we had anticipated
Specifics:
We made some friends that we are sure will be life-long friendships. Honestly, I'm going to make a confession. (this is Charlene) I was prepared to have to endure watching and listening to some really demanding and spoiled passengers, as they ran the staff ragged. Needless to say, I am delighted that I was wrong!  The folks on this cruise were so fun! And they were so pleasant to each other as well as the staff that it blew me away. This truly was a lovely group of people.
Exactly what type of traveler do you feel is best suited for this line?
The Crystal Cruise guest is typically close to retirement age or older. There are very few children, and therefore, very few activities that are family-oriented. I would not suggest this cruise line for families with children, unless the children are unusually able to entertain themselves. I do think that younger adults can enjoy Crystal cruises just as much as the retirees, but they should leave the kids at home.
14 –  Rating on-board pool and bar services
_x_ Bar and cocktail staff were always attentive and service was excellent
____ It depended on how busy they were but it was generally fine
____ Staff was inadequate to do the job. We had a hard time getting someone to take our order
Specifics:
The staff knew our preferences in places where we frequented. For example, we liked to play in the casino some, and the bar girl knew that I liked sparkling water with lemon and Mike liked sparkling water with lime. And if we decided to add the hard stuff, she knew what to add.
15 –  Officer's interaction with guests
____ The senior officers were friendly and mixed often and easily with guests.
_x_ The officers did their jobs and we saw little of them in the evening.
____ We suspect there were officers on-board as well as a captain but we rarely saw them
Specifics:
We didn't seek out officers, as we don't consider it very important.
16 –  The Cruise Director and Front Desk Staff
_x_ The cruise director set the proper tone, mixed freely with guests, and was a storehouse of information
____ The cruise director did his/her job adequately but did little to really enhance our cruise experience
____ This cruise director seemed to be walking through a script – a net negative to the experience
Specifics:
Gary was very good, although we regret that we didn't introduce ourselves to him. He did a great job of providing a variety of entertainment options all over the ship. He was visible, but not intrusive.
What changes would you recommend to management in terms of the Cruise Director's responsibilities?
Not a thing.
17 –  How would you evaluate the line's air/sea and pre/post packages?
_x_ Really well handled and represented fair value
____ We received what we expected
____ They seemed unwilling to meet our specific requests for flight arrangements
____ We were extremely pleased with the pre/post hotel
____ The pre/post hotel did not match the quality of the ship
Specifics:
In spite of our complaints re: the pre-cruise trip, we were very impressed with our post-cruise service, and we believe that the pre-cruise issues were an anomaly. The tour upon arrival to Buenos Aires was perfect, the hotel was lovely, the hospitality desk was available 4 hours/day, and the transportation back to the airport was excellent.
Recommendations to Pre/Post Cruise management:
This has already been addressed in our discussion with Crystal. (see first page)
18 – Comfort levels for those who prefer some dress-up nights or a "no-tie or sports jacket required" policy
_x_ This cruise had the right mix of dressier evenings and casual dinner nights
____ We felt that the cruise featured a dress code that was somewhat out-of-date
____ We liked the dressier evenings and felt they added an air of class and sophistication to the experience
____ We appreciated the total casual nature of the experience. We never had to dress up and that suited us
Comments on the manner in which the dress issue was handled on-board:
Everyone did what they were comfortable doing. Some dressed up more and some less, and everyone seemed fine with it.
19 – Cost of this vacation. Did you receive fair value?
_x_ You tend to get what you pay for in cruising and we were delighted with our choice.
____ While it was not a "bargain" the per diems on this cruise were fair given the overall quality.
____ We are not certain that we would select a cruise in this price range again.
____ Perhaps we should have paid a bit more for better accommodations and an upgraded ship
Pricing comments and advice for those considering this cruise:
 We have been on some other cruise lines, and even though Crystal is more expensive, we have decided that we would prefer to do fewer cruises if necessary to be able to travel on Crystal. (That is, unless we take our grandchildren, then we will look into something that is more geared towards entertaining kids.)
Recommendations for management:
Give everyone free 24/7 Internet. It seems stingy to do otherwise, which doesn't fit into the Crystal style. (Note: Free Internet was available to those who completed a survey, which I promptly did. I found the offer in the ship newspaper.)
Did the Air Program and/or Discounted Pricing Influence your decision to choose this line?
Yes. The Pre-trip to Machu Picchu was free for us! That was a big draw.
20 –  How would you rate your itinerary?
_x_ We chose exactly the right itinerary
____ It is a good itinerary but we might suggest one or two changes
____ This was not a well-planned itinerary. We would not recommend it to others,.
Itinerary comments:
We spoke with many repeat Crystal world cruisers on this ship (Crystal seems to get a lot of repeat customers) and it was unanimous that the two segments from Valparaiso to Buenos Aires were their favorite two segments ever. We heard this over and over and always unsolicited. Some of these folks had as many as 70+ Crystal Cruise segments, and most of them had over 30. Even Gary, the cruise director, said that they were his two favorites, and he has been cruising for 42 years! 
Recommendations to Marine Operations Management regarding port selection:
Consider offering two days (overnight) in Puerto Montt. We loved Puerto Montt (Puerto Varas,) and would have enjoyed doing some boating, fishing, hiking, etc. in that area. We didn't get off the ship in Chiloe, so we cannot really comment, but we did not hear many people raving about their time there. I think we felt like our weakest excursion was the little city tour in Punta Arenas, but we got what we signed up for. Also, Puerto Madryn was okay but not awesome.
 CRYSTAL CRUISES ANNOUNCES THE WORLD'S LARGEST MEGAYACHT  THE "CRYSTAL ENDEAVOR"
Brand new vessel optimized for expedition cruising to feature extreme amenities and "toys," massive penthouse suites and thrilling global itineraries
Months after the successful launch of Crystal Yacht Cruises of the 62-guest Crystal Esprit Crystal is upping the ante with the world's first purpose-built polar class megayacht. Measuring 600 feet (183 meters) long, the 25,000 gross ton new build with 100 guest suites will be the largest and most spacious megayacht afloat.
During a special press event today at the annual SeaTrade Cruise Global convention in Fort Lauderdale, Fla., Crystal's President and CEO Edie Rodriguez announced the introduction of the line's first-ever expedition megayacht, Crystal Endeavor, which will debut in August of 2018.  Named after Captain James Cooks' research ship "HMS Endeavour," which discovered Australia and New Zealand nearly 250 years ago – the newly built vessel will be designed for global expedition in Arctic, Antarctic and tropical conditions.
"With Crystal Esprit, we discovered there are many guests, young and young at heart, who enjoy sports at sea and discovering remote islands, and as the interests and age of luxury travelers increasingly vary, we will continue to expand our collection of luxury travel options," says Crystal president and CEO, Edie Rodriguez. "Luxury means something different to virtually everyone, and we strive to meet and exceed the wishes of the discerning modern luxury traveler. Crystal Endeavor will cater to a particularly daring audience, one who values luxurious comfort and amenities as much as life-changing adventures."
The megayacht will be the first purpose-built Polar Code compliant yacht in the world with a PC6 Polar Class designation. As such, Crystal Endeavor will be able to cruise in Polar Regions during the summer and autumn in medium "first year" ice which may include old ice inclusions.  She will also be fitted with the state-of-the-art offshore dynamic positioning technology, with computer-controlled systems to automatically maintain the ship's position with its own propellers and thrusters. This will enable the megayacht to float atop coral reefs and other underwater wonders without utilizing anchors, which can damage the terrain or other underwater wonders in waters too deep for anchors.
With the state-of-the-art offshore dynamic positioning technology, Crystal Endeavor will cruise in the Artic; then follow the route of migrating whales along the coast of the Americas and Europe to Antarctica during the winter.  Along the way, she will visit remote islands in the Atlantic and the Pacific Oceans, which cruise ships seldom call or cannot access.  With a Remote Operated Vehicle (ROV, used extensively in the offshore industry), expedition cruises will also be organized to see sunken galleons, warships and passenger ships, such as the Titanic at 12,500 feet, and with dynamic positioning, she will just hover over deep sunken attractions without using anchors.
The 200-guest capacity Crystal Endeavor will offer extreme adventures by air, sea and land with a complete range of "toys" which are not commonly found on today's megayachts, including two helicopters and two landing pads for flightseeing expeditions, as well as two, 7-person submarines, eight electric amphibious zodiacs, jet skis, wave runners, kayaks, fishing facilities, paddle boards, snorkeling and scuba equipment, recompression chamber, dive support tender and a multi-person ATV.  To further deliver guest experiences distinct from any other expedition vessels, Crystal Endeavor will be equipped with SEABOBs – the world's most technically advanced and powerful underwater scooter – that allows you to move gracefully underwater.
The standard guest suites will measure a minimum 400 square feet (including balcony), larger than all current expedition and luxury cruise ships, while the yacht's two Owner Suites' will each boast a whopping 3,122 square feet (1,615ft2  interior and 1,507ft2 balcony), making them the largest guest suites of any megayacht afloat. Owner Suites' guests will enjoy a master bedroom and two guest bedrooms, indoor and outdoor living areas, private conservatory, garden and outdoor Jacuzzi, private spa and gym outfitted with sauna, steam room and treatment room. The Owners Suite can be connected to a penthouse suite (806ft2) for a combined square footage of 3,928 feet (2,227ft2 interior and 1,654ft2 balcony), – surpassing any current and future build accommodations at sea.
"Crystal Endeavor will absolutely set a new bar for expedition luxury travel," says Rodriguez. "We have proven time and again that Crystal is the pioneer in luxury, and this megayacht will change the game entirely – the possibilities for expedition travelers will be virtually limitless."
Crowning the megayacht will be Crystal's signature Palm Court, which will offer 270-degree panoramic views for whale-watching and viewing other wildlife. Crystal Endeavor will boast a combined Spa and Conservatory space of a 10,000 square feet, featuring a full-service Spa, Yoga, Pilates, Salon and Wellness Center; Jacuzzis; and an infinity pool whose base can be lifted to be a dance floor or an alfresco dining area. The megayacht will also feature six dining options, as well several guest amenities including a 200-seat theatre; numerous lecture rooms; cinema; card room; and a computer center.
True to the Crystal trend of spacious public areas, the vessel will offer numerous indoor and outdoor areas for guests' independent leisure and relaxation.  Further, Crystal Endeavor will be all-inclusive and will offer the award-winning service for which Crystal has been celebrated for more than 25 years.  The line's acclaimed butler service will be available for all guests, as the megayacht will boast a one-to-one crew-to-guest ratio, with 200 crew members serving the 200 guests on board.
Crystal Endeavor will be built by the Lloyd Werft Group, a collection of four shipyards in Bremerhaven, Germany, which has built over a thousand vessels, including cruise ships, ice-breakers, and megayachts. Crystal Endeavor voyages will open for booking in late 2016.  Steel cutting for the ship will begin May 2016 and Crystal will take delivery in August 2018.
#3 – REGENT SEVEN SEAS CRUISES
Regent is the perfect blending of casual sophistication, lots of options, and the largest cabins in its class. The 700 Guest Mariner and Voyager have hit the sweet spot of available space and amenities to match. The Navigator, at 490 guests, is ideal for those seeking a more intimate experience.
Regent now includes a complimentary luxury pre-cruise hotel stay before each cruise. Guests have the option of taking an on-board credit if they choose to pass on the hotel night. Regent also includes so-called "two-for-one inclusive pricing", free economy air, included shore excursions, drinks, and gratuities. This makes Regent the current leader in terms of inclusions but consumers are always advised to utilize our recommended costing formula to evaluate true value versus marketing hype.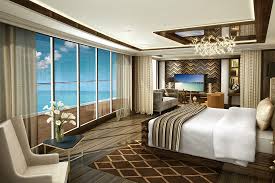 Drinks are included, along with wines. Gratuities are not expected and all of the ships linens have been upgraded. Regent may offer the perfect blend of "not too much formality", "ships large enough to offer amenities yet small enough to be called intimate", and dining choices that create pre-meal excitement.
The line's Mariner and Voyager offer the industry's perfect blend of size(700 guests) and amenities, all-balcony cabins of 300 sq. ft.+. These are, hands down, the most comfortable and spacious lower-category categories in the luxury market.
When considering Regent for families, it is important to note that the Mariner does not have connecting rooms.
Mariner & Voyager are well equipped with self service laundrettes. Navigator only has two. If planning to do laundry onboard, bring fabric sheets, no fabric softner provided. All laundry services are at no cost to guests. Navigator 's two lowest categories (G&H) are window suites. Ocean view window -6.5 feet wide does not open. Cabins that end in the number '7″ are for triple occupancy. Regent is a member of the "Guild of English Butlers" a company created for the recruitment & training of butlers around the world. The ship's butlers (for categories B & higher) provide everything from in-suite bar set up, afternoon canapés, packing, unpacking, laundry pressing (for a fee) or any special requests.
Internet use is one of the few services for which there is an additional charge. Passengers can, for a $6.50 daily charge have a copy of their favorite newspaper transmitted electronically delivered to their cabin.
Regent is one of the few luxury cruise lines that genuinely welcomes children & offers a dedicated children's program during kids school breaks in summer months.
All drinks are included, and guest can request from their steward bottles of wine or liquor(Grey Goose) etc.. to their cabin. The only time there is a charge for liquor is if they request a high end scotch, or an expensive wine/champagne.
Room service is 24 hours & many guests enjoy memorable dinners in-suite on their balcony.
One of the four restaurants, Signatures, is actually operated by Cordon Bleu. Prime 7 is the highly-regarded steakhouse and there are no extra charges for reservations at either of these venues, although guests booked in the lower categories may be disappointed at their inability to book more than one or two nights in the specialty restaurants.
We think it is important to point out that several industry evaluation sources place either Seabourn, Crystal, or Silverseas above Regent in their rankings. In previous years, we felt that Regent could not be said to outrank these worthy competitors. In our latest ratings, however, we feel that Regent has one-upped it's Five Star competitors with the industry's best accommodations, food that is approachable and keeps getting better, and pricing that is, at this time, the most inclusive in the industry. Not one of their competitors is offering the combination of Free Airfare, Gratuities, All Alcoholic Beverages, and Complimentary Shore Excursions. Suite guests receive additional amenities that often include a pre-night hotel and complimentary Business Class air. Regent soars to the head of the pack with its consumer-driven amenities that simply make it a superior value for luxury that is less formal but every bit as personal as its competitors.
Regent is the best choice for those seeking a ship with full amenities. and the luxury sector's best cabins. Couple that with the warmth of its crew, the stability of 50,000 ton vessels, and the amenities that a 700 guest ship can provide, and we must conclude that Regent ought to be among the lines first considered for the majority of upscale cruisers seeking informality coupled with elegance. (Note that the Navigator is a smaller vessel and carries just 490 guests. It is still considered an extremely low density ship. Given its size, we think that the Navigator should not be booked for longer sailings with potentially rough seas.
In  2012, Regent announced that it was changing the theme of its veranda restaurant to a casual Italian no-reservation required option called Setti Mare. The new restaurant is located on all three Regent ships and features appetizers and house-made pastas at a buffet or table-side, followed by entrees ordered off the menu. Guests who wish to go ashore in the evening will find Setti Mari to be a satisfying experience without the need for guests to allow more than an hour for their dinner. The majority of guests will want to linger, and the new Italian concept will make that possible with an expansive selection of comfortable yet refined Italian cuisine. The Veranda had previously been a rather difficult to describe "Mediterranean Restaurant." Sette Mare has been a major success.  Guests are able to select from a wide selection of premium Italian wines."
"Want the truth. I would choose Regent again just for the bathrooms."
"The best-kept secret for dining is the "almost always available" Terrace restaurant on the upper deck with its floor to ceiling windows, mini-buffet followed by a Mediterranean sit-down menu. We found the guests aboard our three Regent Cruises to be younger then the crowd on Crystal and bit hipper. Since we're in our forties, this made a difference."
"There was less staff-guest interaction on our recent Voyager sailing then we expected. The staff made very little effort to learn the guest's names. At least that was true of the officers. The Indonesian's in the dining area and around the pool were much friendlier."
"I really liked the Concierge Desk. We were able to rent a car out of Sorrento and we drove along the coast, stopping at the Hotel San Pietro for a great lunch. One night we were exhausted and we asked to see the dinner menu. That night, as cruised off the coast, we were served dinner in our cabin with the sliding glass doors open and a clear view of the sea. It just doesn't;t get any better or more romantic then that.
"Our recent Regent Cruise in the Med featured a former Concorde Pilot and one of the nation's top sleep experts. I was fascinated by virtually everything these two gentleman had to say. Someone at Regent is doing a good job lining up guest lecturers. We don't feel that positive about the evening entertainment. We would have preferred more lectures, feature films, or concert videos then the sorry attempt at singing and dancing. Cole Porter is so yesterday."
"There is an elegance to Seabourn that we just didn't feel on Regent. We were also disappointed that Regent staff made  very selective choices in addressing guests by name.  It seems not to be their normal policy. If Seabourn is the Ritz Carlton, Regent came off as more of a Hyatt."

s more casual atmosphere, particularly as compared with what we experienced on Silverseas. The impression we had was that the Regent guests put up with dressing up once or twice during the cruise while the Silverseas crowd couldn't wait to get in"

"There are some problems with the propulsion system on the Mariner. These have not been fixed and the ship is not capable of going full speed. Our sailing was able to do all ports on schedule but there was one afternoon off the Alaskan coast when we hit a bit of rough water and one wondered if the fact that one of the pods was messed up had anything to do with it. We had a wonderful cruise and will sail with Regent again. We won't hesitate to sail the Mariner. But we wish we had been told prior to boarding."
"There seems to be some confusion about the way Regent handles shore excursions. We just got off an absolutely wonderful cruise with them but we had arrived in a dither because our agent and Regent's web site reported that all shore excursions were sold out – at least the ones that were complimentary. This caused more than a little anxiety but when we boarded the tour desk said that all but three of the tours were "wide open.". It turns out, we learned later, that Regent's shipboard computers "don't talk" with the computers in their corporate headquarters. At this point, we would advise, that you not believe anything told you in advance about availability. Once on board, everything worked out beautifully."
"Having sailed several of the Top-Rated lines, including Seabourn and Silverseas, we would rank Regent just below Seabourn and Silverseas because of the lack of European style and formality in the dining room. The lack of formal dress rules on Regent adds to a lack of true sophistication that we feel should be part of the traditional luxury cruise experience. We do not expect a "relationship" with our waiters or cabin stewards. We think that ratings ought to be based on class and civility. You will find a somewhat more refined group aboard Seabourn and Silverseas We were, quite frankly, rather shocked that Regent has no formal nights at all on any sailing, anywhere in the world, of fewer than sixteen days."
"We found the deck, dining room, and bar staff on the Mariner to be generally excellent. But the same cannot be said for the somewhat arrogant Front Desk. They should all be locked inside a Ritz Carlton for a month or two in the hopes that some of it might rub off."
# 4  – SEABOURN CRUISE LINE
The pride of the Carnival Cruise line stable, these sleek ships are elegant and clearly among the best at sea. Seabourn dazzled the industry with the introduction of the Odyssey in 2009. Had the Carnival Corporation gotten it right with their new breed of luxury ship, a vessel with more than double the capacity of the line's smaller "white yachts? Now, looking back at the launch of the Odyssey, followed by the Sojourn and the Quest, we would have to say that most cruise industry journalists would agree that Seabourn got it right.
At 32,000 GRT, the three sister ships each carry 450 guests with four-on-board restaurants and outside cabin/suites ranging from 295 to 1182 square feet. The addition of the three $250 million ships, all constructed at Italy's boutique T. Mariotti shipyard, enable Seabourn to literally sail the world, creating some of the industry's most interesting itineraries in Africa, the Middle East, and Asia. This is a point worth repeating and emphasizing – Seabourn has never been afraid to schedule longer voyages than their competitors in order to include ports not always included on itineraries. Alaska is an example of some really creative itinerary planning with sailings of ten to twelve nights versus the traditional seven-night program.
Seabourn announced in 2013 that the smaller, older white ships, the Spirit, the Pride, and the Legend, have been sold to Windstar. This makes Windstar the largest small-ship cruise line. 
Seabourn will be operating the newest fleet in the luxury category with only cosmetic changes between the three ships and the same deck plans/design. No one who has sailed one of these three sisters will ever get lost on one of her siblings. The design simply works and Seabourn has achieved a rather rare feeling of spaciousness which could work against guests craving a sense of more people and more excitement. Things can get rather quiet and refined on Seabourn.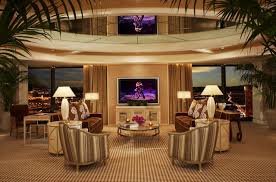 Shortly after the sale of its older ships, Seabourn announced an order for two, and likely three, new enlarged Odyssey-class ships. The Encore launched in December 2016 with her twin sister, the Ovation coming in the spring of 2018. The new sisters carry 600 guests versus 450 for the Odyssey Class triplets. The New Encore and the Ovation have an additional 12th Deck. They, like the smaller siblings, are considered all-suite, although that can be misleading as a cabin under 300 square feet may be called a suite by marketing folks but in accurate cruise vernacular it hardly qualifies. But let's go with all-suites as Regent, Seabourn, and Silversea all make the claim.
Seabourn guests relish in the feeling that their ship is a floating club off sorts. There are comfy linens, the latest flat screen TV's and I-Pod this and that's, guests receive customized stationary, and the showers work with surprising intensity. Dinner is an "event" and things are relatively low-key. If less yacht-like then Sea Dream, Seabourn manages to convey an atmosphere of privilege and comfort without going overboard on the formality. This is a cruise line that will make country club members feel that they have arrived at a clubhouse that floats.
Our most recent inspections exceeded expectations. The ships are awash in contemporary browns and beige with superior Spa facilities, and three alternative and casual dining options including Restaurant 2, a 48-seat, rather private and elegant spot, that serves tasting menus on small plates. Dinner can be ordered right off the main Restaurant menu and will be served course by course on the guest's veranda. But don't get too attached to the concept since Restaurant 2 is being replaced on all of the line's ships by The Grill. This is a strong Seabourn point of distinction as The Grill is under the direction of famed California Chef Thomas Keller of French Laundry fame. The Grill has become Seabourn's Signature dining attraction. It has a 1960's steakhouse feel to it but one of the specialties is Lobster Thermidor. In order to liven up the dining experience servers prepare Caesar salad and ice-cream sundaes right at your table. As with the better restaurants ion any ship, getting in more than once during a cruise can be challenging but Seabourn seems to be able to satisfy those guests who want more than one shot at Keller's skills. Our Editor was invited to dine at Keller's restaurant in Las Vegas to sample some of the food that would be served aboard the ships. He asked the waiter "which entree would Chef want me to order". The quick reply was "Oh, definitely the chicken because you've had it many times before but never like this". We did and he was correct. 
In an act of honest simplicity, which we greatly admire, Seabourn's management elected to name the primary dining venue The Restaurant. Dinners are elegant affairs with wines freely poured to the well-dressed guests who may dine at a time of their choosing. One of the little "Seabourn secrets" that first-timers ought to know is that caviar can be ordered at any time of the day or night although it does not appear on the menu. 
Each of the ships features The Colonnade which is aft and features  bistro cuisine with outside dining options. It is open for all three meals each day. The smaller Pool Grill features outdoor dining for lunch and a laid-back, casual dinner. 
To the consternation of some of its longtime supporters, Seabourn is going throw some dining upheavals caused, in part, by the popularity of the Keller cuisine and fears that reservations will be difficult to obtain. The restaurant will hold about 45 guests for two seatings. On ships that do not yet have the Keller restaurant installed, guests in the Colonnade on certain nights,can choose dishes from the Keller menu. But that has generated much negative buzz as the food is served on platters, a trend that some younger guests may prefer but traditionalists think is the opposite of luxury. The fact is that Seabourn's management has always tried to avoid dining by reservation but they now see the need. Adjusting to these realities will be challenging for some Seabourn guests. For most, however, Seabourn's cuisine will earn high marks in guest surveys. 
Staterooms are elegant with hints of modernity. In cabin touches include marble and granite bathrooms with soaps by Hermes and L'Occitane and Molton Brown toiletries. A personal bar and refrigerator is stocked to guests preferences.
One of the least understood factors working to Seabourn's advantage is the financial strength of the Carnival Corporation versus its competitors. The stability of the ownership makes for a crew that has few concerns other than taking good care of the guests. Crew that might prefer to transfer to other products in the Carnival family know that this is always a possibility. This has helped Seabourn attract and keep a highly skilled crew including some of the best people who have come over from other lines.
Per Guest space ratios on the new ships are among among the highest in the industry. The two largest Regent ships, for example, are 46,000 and 50,000 Gross tons respectively. But they carry 700 guests compared to Seabourn's 450. The Encore and the Ovation are 40,350 Gross tons with 604 total guest capacity. If you do the math you come out to a space ratio of 65 on Regent's smaller ship and 66 square feet on the new Seabourn ship. So, if you imagine that as you walk around the ship you are surrounded by an invisible wall – your wall will have about 65 square feet per person versus space ratio's as small as 21 square feet on mass market ships. That is a significant part of cruise line costing. How many bodies do you try to squeeze into your allotted space? On the lux lines  the answer has to be – not many. 
Seabourn has continued to make changes to its on-board dress code. As with any changes involving evening dress in the dining rooms, old schoolers and new agers have differing views on the changes. The bottom line is that formal nights on any sailing eight nights or less have been eliminated. On cruises of 9-13 nights there is one "black tie optional" night and on sailings 14-20 nights, there will be two. The term "optional" refers to the fact that the dress code only applies to guests dining in "The Restaurant." On designated "dress optional" evens, guests can dine in Restaurant 2, The Colonnade, or the Patio Grill in elegant casual attire. This means that guests will not have to bring a tie or suit, if they choose, on any Seabourn sailing. In the world of five-star elegance, this is a world changer and a tribute to Seabourn's success in lowering the average age of its clientele.
At this time, Seabourn is a more traditional and more clothes conscious experience then Regent Seven Seas or Sea Dream. The onboard service tends to vie closely with that offered by Silverseas, more formal and European then that found on Regent and Sea Dream.
Our Ship Inspectors Notes Included:
The Encore is well stabilized and handles rough seas well.  While Amy and I find the rough weather adventurous, particularly aboard a comfortable ship, it does become tedious.
On Feb 14,  after 4 days of weather at sea, including the cancellation of the Port Phillips stop due to waves and wind,  we sailed into Milford Sound about 6am to heavy rains, but calm seas, light winds and spectacular waterfalls.  Our zodiac tour was scheduled to leave at 9:30, but conditions had deteriorated to such an extent that the 7:30 zodiacs were having some difficulty returning and our trip was cancelled
In the afternoon, the conditions improved to such an extent extent that the Captain has announced we will turn into Thompson Sound for a couple of hours.  The sail south from Milford Sound was supposed to contain several such expeditions, but at least we will have this one. The western coast from Milford Sound south is simply spectacular.  As the weather moves north the mountains and fjords stand out in the increasingly blue sky and sun.
The crew is among the best trained we have experienced and quite competent.  Yet they are laid back and friendly, as you note.  We are increasingly greeted by name across the ship.  Partly, we think, because we have encountered crew whom we remembered from past cruises and make an effort to have a conversation with staff we meet.  The wall of guest photographs in the crew quarters must have a few notations next to our headshots.
The quality of the food in The Restaurant is generally quite good, the Colonnade acceptable.  The Sushi Restaurant is a nice alternative.  Overall, it seems better than the Regent.  A few guests have sailed Crystal recently:  they appear to like this ship's accommodations better, but find the food better on Crystal.
You may recall our feelings toward the Keller Grill were not positive.  We were advised by some new friends to return and give the roast chicken a try.  Very well worth it, with great presentation by kitchen staff, interestingly enough.
Some of the wait staff in the Keller Grill have somewhat of a "high nose" attitude, which is not typical of the ship.  The wait staff in the bar are unaccountably without merit. This restaurant and its execution do not seem to mesh well with the Seabourn environment.  Oh, well.
Almost gourmet food, well-trained European staff, and a wide assortment of lux product tie-ins give a real sense of comfortable excellence.
Plusses include a nice variety of one week and longer worldwide itineraries. and truly personalized services.
Entertainment is of the cabaret variety. Little of it is memorable.
Evening dinner is an event. Drinks and gratuities are included. The "French" balconies provide fresh air but are far too small for sitting outside.
This is an excellent choice for mid to upper range sophisticated couples seeking the finest food (meets gourmet standards) and service

Expect four formal nights on two week cruises but the Veranda Cafe now features casual attire for those so-inclined. The alternative Italian menu in the Veranda has been well received but repeat guests rave about celebrity chef Charlie Palmer's masterful creations in the main dining room.

Shore excursions can sometimes exceed expectations. Think Cordon Bleu cooking lessons in Tuscany. But, like every other line, Seabourn has relatively little control over the selection of guides and many of the small touring details that are coordinated by ship's staff with preferred local tour operators. 
"Our sailing on the Seabourn Spirit with our family was, on the whole, really enjoyable. The service was excellent but there were numerous shortcomings. Here is some of what we observed: The coffee was undrinkable. Then, one day, we noticed a waiter serving coffee out of a French presse. We asked for some and it was delicious. But no one ever told passengers that they had that option.We thought the food was more Marriott then Four Seasons. Chefs seamed not to be European and tastes were off. Meat dishes were fine but seafood preparation really lacked proper flavorings. The front desk staff did not seem to really know the ports well. Their information was not very helpful.  
""We just returned from a wonderful Seabourn sailing in Europe.There is one story that will, perhaps, best illustrate what Seabourn service is all about. We call this our "Olive Story." Our friend John was sitting on the deck the first afternoon. He ordered a martini with olives stuffed with blue cheese. The bar manager quickly appeared explaining that Seabourn ship do not normally stock olives stuffed with blue cheese. John had no problem with that. The next day, we noticed, to our amazement, that every single bar on that ship now stocked olives stuffed with blue cheese. Someone had stayed up all night hand-stuffing large olives. That alone would bring us back to Seabourn but there were many other examples we could cite." We loved the service and the chef was so much better then the one on our previous cruise. Seabourn monitors these things carefully and we got the sense that things were constantly being upgraded. 
We were traveling with our post-college age children. One night, the chef walked up to our table and specifically asked my son how he was enjoying the food. He responded that everything was quite good. "But what would you eat if you could have anything" the chef asked. "Thai food", replied my son. Two nights later, a Thai feast was served at our table. That's Seabourn and that's a memory that has no price tag.
Just returned from sailing the new Odyssey. Loved everything about it but felt that the Spa seems to lack identity. We were surprised at the level of additional charges to reserve one of the private rooms. This was hardly expected on an "inclusive ship." We are past Seabourn cruisers and we will continue to sail this line exclusively, but cruisetruth readers should be warned that new design also means some bold new ways to create extra charges on one's on-board bill. Spa goers beware.
We've now been on Seabourn four times and Regent t on three cruises. We've concluded that, while Regent is very good and a great value, Seabourn's staff, particularly the deck crew and dining staff, seems better trained and there are far fewer language problems. We sense that Regent is now hiring staff from an outside source. They made no effort to learn our names on our last two voyages. On Seabourn, or even Crystal, the crew tries hard to know who you are and your likes and dislikes. We found this a major point of differentiation between Seabourn and Regent.
I really prefer Seabourn to Regent and especially to Crystal. I think Seabourn is a much classier operation with highly trained crew. They make you feel like a true guest, Their food was a little better than Regent's and a lot better than Crystal's.
From Our Latest CSI Evaluation Report:
"This was our first trip on Seabourn.  We boarded early in Boston and enjoyed a light lunch in the sun until our suite was ready.  On inspecting our suite, I looked for an electrical outlet near the bed as I use a CPAP machine at night.  The only outlet was near the foot of the bed.  Over the years, I've learned to travel with an extension cord for such circumstances.
Our stewardess introduced herself shortly after we arrived in the room.  She asked if there was anything she could do for us.  I asked if there was an electric outlet closer to the bed I might have missed and told her why.  She said no, but asked what side of the bed I wanted to sleep on.  She noted it and said that by the time we returned from dinner, the electrician would have remedied the situation.  It was as she said.  He routed an extension cord under the bed in such a way that only a small portion was exposed and he had secured that part with duct tape.  Expectations exceeded from the start!"
MAJOR CHANGES AT THE YACHTS OF SEABOURN
Many in the industry were surprised by the changes announced at Seabourn,  The line's Ft. Lauderdale headquarters has been  closed and  operations and sales will be moved to Holland America headquarters in Seattle.  Both Holland America and Seabourn belong to the Carnival Cruises family of brands, so this is clearly a move to consolidate while maintaining brand diversification. There should be some fairly immediate economies of scale for Seabourn.
Industry analysts point out that Carnival and Holland America absorbed Windstar Cruises and then sold it off when it was felt that Windstar's small ships were not consistent with Carnival's large ship presence. Cruise consultants who know Seabourn well view Carnival ownership as a net plus since the company has solid leadership and extremely deep pockets. Seabourn is well positioned to grew by new-builds or acquisition.  Seabourn is expanding the percentage of non-US citizens aboard its ships and is truly becoming an international brand. On any given day, any of the top five or six rated cruise lines in our exclusive Top Ten Cruise Line Ratings is fully capable of giving the consumer the best sailing experience of a lifetime. But when all is said and done, none of its rivals can match the financial strength of Seabourn.  The line has dramatically improved its overall ranking in our latest List of the World's Top Ten Cruise Lines.
Note: Seabourn has changed its smoking policy and no longer allows smoking in cabins. However, guests booked in the most expensive upper Suites will still be allowed to smoke on their open balconies.
# 5 – SILVERSEA CRUISE LINE
Itineraries tend to Europe, South America and Asia. Picture just a few hundred kindred travelers of the CEO variety. Outstanding food and service though lacking dining options found on some competitors. All inclusive top-end quality. Silversea is cruising's current "benchmark brand". Imagine Top-quality "everything." Worldwide itineraries include a number of shorter, one-week sailings. Evenings tend to be dressy. Per person food expenditures are among the highest in the industry. The Concierge desk can do just about anything in the way of private travel arrangements in port. Much of Silverseas reputation is based on the assumption that 300 passengers is small enough to make guests feel truly pampered and large enough to provide a wider range of amenities then smaller capacity rivals. The Concierge frequently arranges in-port experiences that go far beyond the norm. Culinary programs in small settings are featured on many itineraries. Like each of the top three lines, Silverseas is trying to offer more casual dining options. But this is still the most formal of the top lines. Don't consider Silverseas if you are terminally young, hate dressing up, or are uncomfortable traveling with economic royalty. This is the line of champagne and caviar, of lux dreams realized.
Consumers are seeing new pricing strategies and some changes to the on-board product. Selective sailings now feature free airfare.
Silversea's management is now on firm ground. The discount programs have been rather successful. Of all of the five-star lines, Silverseas has made the most significant commitment to market its cruise products abroad. Currently, just over 50% of Silversea's guests are non-Americans. This should be an important factor as guests choose the degree to which they would like to vacation in an international environment.
"We had dinner the first night with a lovely couple. My husband and I thought he owned a sailboat but by the time dessert arrived we had figured out that he owned a fleet of tankers. That, I suppose, is Silversea."
"Having sailed on each of the top three lines, we have decided that Silversea is best at providing an atmosphere of total luxury with a Concierge staff that really is willing to personalize the cruise experience ashore. We were able to set up a personalized itinerary with a private driver in Monte Carlo on no more then one days notice."
"The two formal nights on a seven-night sailing out of Istanbul struck us as just about right. We don;t know why this line is always portrayed as sailing with a bunch of primping penguins."
"What none of the travel books on cruising tells you is that Silversea actually creates its own shore excursions, operates them with smaller groups, and stays away from mass market sightseeing. That alone, is worth the price of admission, along with all of the other things we love about the line."
"We like the larger ships in the fleet, the Silver Shadow and the Whisper, carrying 388 guests. This seems to us the perfect size. We wonder about the relationship Silverseas with Relais and Chateaux. It would be easier to understand the approach to food if we could be in the hands of a great celebrity chef. My husband loved The Humidor with its great sofas, good wines, and "enticing" selection of cigars. He met moire people sitting in there then I met in the Spa.""Just got off the Wind after its $20 million dollar refurbishment. I thought it was a beautiful ship before – now its really nice. The cabins are all new and we love the new Observation Lounge. This has to be the best cruise line on earth."
AN EXCLUSIVE CRUISE TRUTH CERTIFIED INS
PECTION REPORT: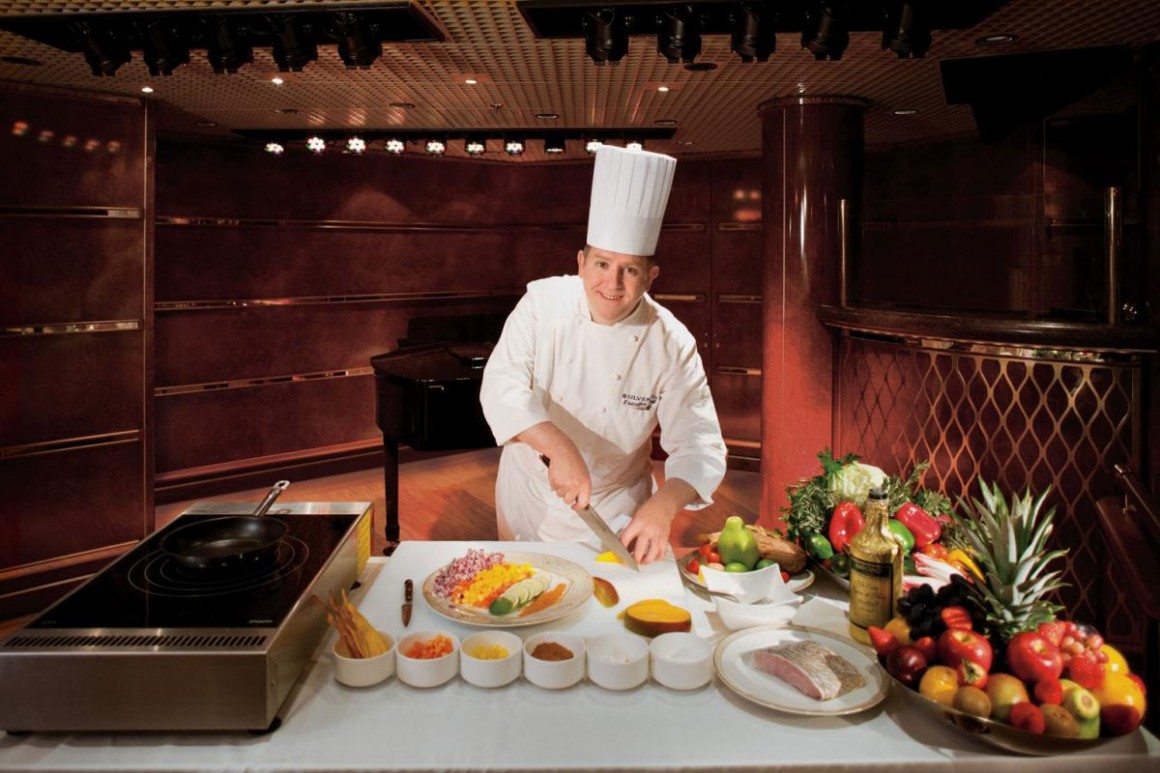 Silver Spirit Bridgetown to Buenos Aires
"We completed our latest Silversea cruise a few weeks ago.  As always, we enjoyed it, and will continue to cruise with Silversea. I have to say, though, that in my estimation the line has gone from an A to an A-.  The following observations, none of which are 'big deals', and maybe I'm just getting more finicky in my old age, but here goes:
There are now two hamburger choices on the dining room dinner menu every day.  Nobody sails Silversea and pays their prices to have a hamburger at dinner in the dining room.  Others commented on this as well.
The dining room lunch menu only changes every three or four days.  It used to change every day.
They used to offer petit fours and sorbet at dinner each evening.  Not once on this cruise.
The tours we went on were, in general, poorly organized.  Example:  Some tours required two buses, one you board in the terminal, the second once outside the terminal.  Silversea provided a bus schedule, say every half hour, but didn't communicate that there would be two buses or that the schedule was for the outside (second) bus.  Therefore, many people got to the second bus late, and then had to stand around for nearly a half hour.  There was a lot of complaining about this.  Another example:  At one port a tender to the ship only ran on the hour. The tour bus returned to the pier 10 minutes late for the tender, so nearly an hour to kill. The bus had meandered around town showing a few "extra" sites, and could have made it back to the pier easily in time for the tender.  The Silversea rep on the bus said, don't worry, another tender is coming right away, not true, then took off to, I guess, do some sightseeing.  People were really furious about this lack of coordination.
Staff used to make a genuine effort to learn your name and to use it, to be friendly.  Not so much, it seemed to us, anymore.
We have always, at least for last ten years, been invited to a dinner with one of the ship's officers.  Not this time.  Another couple we met, long time Silversea guests and also in a Silver Suite, had the same observation.  We don't need special pampering, but it was a nice gesture, a way to recognize some of their better customers, and made for an interesting, enjoyable dinner.
On every previous Silversea cruise, there was a captain's farewell, the highlight of which was that the entire crew would parade around the theater or deck, depending on where it was held, guests applauding to recognize the crew, and we always thought it was a nice touch.  They would also usually, as part of this, show pictures of various passengers taken during the cruise, which was kind of fun.  No such farewell on this cruise.
So again, nothing that would preclude us from sailing with Silversea in the future, but I feel that what they refer to as "The Silversea Experience" has been somewhat diminished.
AN EXCLUSIVE CRUISE TRUTH CERTIFIED INSPECTION REPORT:
Our Silver Muse Experience: Montreal to Ft. Lauderdale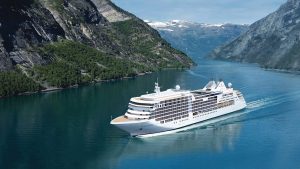 The newest addition to the Silver Sea fleet is sleek and modern.  It's muted color palette features brown, tan, soft blues and cream. Rich fabrics and refined marble are used in the suites and throughout the restaurants, public spaces and lounges. The Silver Muse is beautiful in its luxury and simplicity. 
The overall layout of the ship is similar to its sister ships.  The pool area has been enlarged, with the casual seating area expanded.  While the cool weather on over half our cruise restricted use of the pool area, when the warm breezes blew in as we reached Norfolk, the pool was a great place for relaxing or enjoying a casual meal.  There is additional outdoor space on other decks where it's easy to find a quiet spot to tuck yourself away to enjoy a good book or an afternoon nap.
For this cruise we booked a Silver Suite, and it was wonderful…a serene, elegant space that offered every amenity we desired…expanded space in the bathroom with bigger shower, comfortable seating area, roomy closet and dressing table plus expansive HD TVs.  Whenever possible we were out on the veranda enjoying the sunny days or watching a missle launch from Cape Canaveral…an unexpected treat the last day of the cruise.
Dolce Vita, the bar/lounge area with the reception and tour desks, is massive.  Not sure how the space could be used more effectively but there is so much seating it almost seems cavernous.  The highest occupancy is each afternoon for trivia, and even then less than half the seating is used.  Not that many guests convene here as a gathering spot before dinner as it's just not conducive to meeting people.
The Spa/Gym area has been upgraded with treatment rooms that have floor-to-ceiling windows and a dedicated outdoor whirlpool.  The workout area has more space for equipment than other Silversea ships, and is a very pleasant environment for those who want to exercise.
A new, very popular addition is Arts Café. The café offers early-morning to late evening beverages and finger food.  It's the only place to get a cup of coffee or tea in the early morning, and it serves as the spot for afternoon tea. There is no High Tea service on the Silver Muse like on other Silversea ships. In early evening, the venue is another lively cocktail lounge.  In fact, the café is so popular it's often difficult to get seating.
Turning to dining, there are eight restaurant options on Silver Muse.  A very ambitious concept of requiring dinner reservations in all restaurants, a different dress code for each, and the same menu every night has created quite a stir among cruisers.  Even though you could book reservations online months before the cruise, it was still impossible to get a guaranteed reservation in several venues, especially the small gourmet La Dame or the Silver Note super club.  Therefore, one of the pluses on other Silversea ships, being able to meet other cruisers in the bar before dinner and then agree to dine together, was effectively eliminated, because of the difficulty of changing dinner reservations at the last minute.  Silver Sea has received so much negative feedback from this reservation system that on the cruise following ours, and going forward, they are converting Atlantide and Indochine to open seating. 
The food in all the restaurants was very good, even better in Atlantide than in the main dining room of the other ships.  The food presentation was very creative and the tableware exceptional. The only issue we heard of (and experienced) was the heavy use of spices in Indochine and often on the pasta station at lunch in La Terrazza  The Grill and La Terrazza continued to be our dinner favorites.  The Grill menu offerings have been increased and many evenings seating was at capacity because it is so popular and dress is casual.
Service overall was excellent.  Our butler was probably the best we've ever had.  He never made any notes of our requests, yet delivered flawlessly.  We had expected to see more crew that we knew from other ships but only several waiters were familiar.  The only challenge we faced was breakfast/lunch service at La Terrezza, when colder weather kept everyone inside.  The waiters seemed to be scrambling to clear and reset tables rather than attending to the requests of seated guests.  We found lunch at Atlantide a more relaxing option, and the menu changed daily.
As veteran cruisers, we know that reviews can be influenced by the weather and port experiences.  And with all the hurricane activity along the East Coast this year, we did not know what to expect.  How fortunate we were to hit a period when the seas were almost flat and any rain came overnight.
Our most memorable excursions included visits to the JF Kennedy Presidential Library in Boston, our adventurous walk on the High Line, a 1.45-mile-long elevated linear park, greenway and rail trail, to the Chelsea Market in New York City, and a tour of the Kennedy Space Center.
This is, by all measures, a true five-star experience. Under its new leadership, Silversea is clearly committed to listening to its guests and to maintaining its top-tier status in the industry. The Muse was "a hit" on a great many levels.
# 6 SEA DREAM YACHT CLUB

The "world's best cruise line you've never heard of" continues to draw rave reviews from the fewer than 200 guests per week able to sail this lines two 100-passenger ships. Outstanding service and some of the best food afloat, combined with a casual "no ties-no formal anything" is a winning combination for these former Sea Goddess yachts. Excellent one-week itineraries in Europe and the Caribbean. Ideal for laid-back adventurers seeking one-on-one service. There are no balcony cabins and the bathrooms are small but guests can sleep outdoors on a Balinese bed. This is high-end, casual, all-inclusive relaxation for those who would never consider a Vegas-like shipboard atmosphere. In fact, Sea Dream is ideal for those who have never wanted to cruise, The line takes it's tag line, "the world's largest yachts" seriously. While several smaller, luxury lines claim they visit off-the-beaten path ports, Sea Dream really delivers on that promise. The new Adriatic sailings featuring the ports of Croatia and may be Europe's hottest itineraries. The line's St. Thomas and British Virgin Islands itineraries are simply better than those offered by 750-1200 guest competitors. No one does the Greek Islands and Turkey better. If Jimmy Buffet ever decides to purchase a cruise line – this is the one he will want.
This is a cruise line with only 50 cabins. There are those who speculate whether or not it can survive in an environment where size dictates purchasing savings. But unlike its competitors in the five-star luxury market, Sea Dream has never had to build anything. They purchased the former Sea Goddess Yachts and never expanded. That has placed them in a situation where the long-term debt that hangs over so many lines is not an issue at Sea Dream.
Sea Dream is one of the only cruise lines to embrace transparent pricing policies. Discounted rates are clearly listed on the line's web site, www.seadreamyachtclub.com Category 2 cabins on the lowest deck feature portholes. Category 2 "Guarantees" are the lowest prices you will find on Sea Dream.
Sea Dream is an excellent choice, often the best choice, for Greek Island, Croatia, and BritishVirgin Island itineraries. The ship's size permits visits to smaller ports that are never included on large-ship itineraries.
"Entertainment? I didn't see any. But folks were actually having conversations and the lounge did have its late-night fans.

"I experienced the finest entertainment on Sea Dream I have ever witnessed at sea – and I've been on fifteen or so cruises. They showed a Tina Turner Concert film on the large-screen TV in the lounge one night. I loved it. We never missed the jugglers or the "Salute to Broadway"

"When we pulled up top the ship in St. Thomas, I thought it looked like a miniature cruise ship with a lot of years behind her. When I got off in St. Thomas, one week later, I had tears in my eyes and couldn't wait to go back."

"Liked the idea of the water toys and the chance to use a Segway. But I thought the rental fee was a bit much. The evening cocktail party was always a highlight. Loved dining under the stars twice during our cruise. We loved the privacy of breakfast on the back of the ship. The Chef's French toast made us decide to do another Sea Dream cruise on our second morning out.

"We just loved the afternoon announcement from the bridge that "due to the lovely weather forecast" we would move the dining room upstairs for dinner under the stars. Try that on one of those floating shopping centers."

"The cruisetruth.com review is accurate, but don't be put off by their notion that the cabins are small. They are 195 Sq. feet, a bit larger than the standard cabins on many of the largest ships. My wife and I always get a category three that places you in the middle of the ship, with access to everything. If you go down to the category two you will have a porthole.  Be aware that Sea Dream's very best pricing offers are always a "guarantee" in a Category 2 level cabin."

"We followed your advice and had them make up a Balinese bed for us on Sea Dream 1 while sailing from Jost Van Dyke. It brought back all the joy of my first sleepaway when my Dad set up a tent for my sister and I under the stars. Everyone on every Sea Dream sailing should sleep on the open deck just once.,"

 "It was the first day of the cruise and I was lying on one of the large "Balinese" chaise lounges on the upper deck. I had just opened the first page of the new Grisholm novel when a passing waiter stopped, excused himself and mentioned that he had noticed "a spot on your sunglasses." He promptly offered to clean my glasses, producing a small spray bottle. He finished, apologized for interrupting me and asked if he could deliver two drinks so I wouldn't need to be disturbed for a while. That's Sea Dream"

"The size of the bathrooms is the thing. If you can get your wife to live with the cramped bathroom you will never cruise  on another line."
# 7 – PAUL GAUGUIN CRUISES
The Paul Gauguin entered service in 1998 after construction in France. The ship was expressly built for operations in the South Pacific. This has meant a shallow draft that can cause a bit of motion when the ship is navigating the longer stretches between the Society Islands. With a crew of 215 serving 332 guests, the Gauguin has been satisfying demanding travelers in these lovely South Pacific waters for more than a decade. The ship was, for many years, operated by Regent Seven Seas and the crew had little difficulty meeting Regent's high service standards.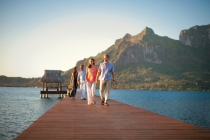 Some crew, kitchen staff, and the  Captain are French and the food is of excellent quality, often matching and surpassing lines a bit higher in our ratings. Dress is casual, gratuities, soft drinks, and water are included in the fare. The Gauguin normally offers enticing air pricing out of Los Angeles with air add-ons from major gateways. Papeete is about an eight and a half hour flight from LA. Air/Sea programs normally utilize the respected Air Tahiti Nui but those on a pre/post cruise schedule in Papette, Bora Bora, or Moorea, may find themselves flying Air France or Air New Zealand. Guests from many regions in the country are accommodated overnight in Los Angeles as part of the air package.
The return flight sort of ruined our state of relaxation. The airport in Papeete is not air-conditioned and it is small. We had to wait when our Air Tahiti Nui flight departure was delayed one and a half hours. Coach seating seemed unusually tight and the flight was, of course, full. After all of that, we had to clear customs in Los Angeles and then transfer over to United for the flight to Chicago. The Gauguin is wonderful and we were relaxed back at the airport totally relaxed after only a seven-night cruise. But next time, we will fly Business Class and overnight on the return in LA. That would make for a perfect vacation."
We've just completed our second sailing on the Gauguin, and, if anything, it's gotten better. The society islands are truly beautiful and there is much to be learned from the casual lifestyle of the islanders. We rented a car on Bora Bora but we were surprised to find a pack of wild dogs growling at us as we completed a curve in the road. One tried to get at me on the driver's side. Now that's something they don't put in the tourist brochures. But  that was just a little thing.  We still urge you to rent a car on both Moorea and Bora Bora instead of taking tours. Don;t pack any formalwear – this cruise is casually elegant and dress on the ship will remind you of a nice hotel in Hawaii.  We loved the Gauguin girls and their smiling greeting as we returned to the ship each afternoon. We're not planning our third cruise with Gauguin, this time to the Marquesa Islands"
"Be warned. The Business Class seats on Air Tahiti-Nui flights from LA are not lie-flats. They are angled and few of us slept. This is important since you do night flights in both directions."
# 08 – PONANT CRUISES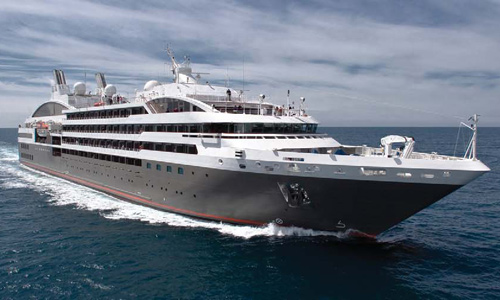 Le Ponant is a financially successful, French-owned, small luxury expedition niche player with four ships. It provides casual, European-style yacht experiences that are not as well known to the US public as, perhaps, they ought to be. The company had maintained a small office in Miami and was primarily known for its namesake vessel, the 64-passenger sailing yacht Le Ponant. But now, the company has three additional ships, each costing $100 million at 10,000 GRT and 30-35 crew. Le Boreal, Le Soleal, and L'Austral were built in Italy's high-design Fincantieri yard. They are among the most beautiful small ships in the industry.
Most Americans have experienced Ponant's vessels through other companies that lease them for cruise-inclusive tour programs. These include Abercrombie & Kent and Tauck Tours.
The cabins on the three sister yachts are generally smallish, at 200 sq. feet. There are prestige suites that are larger providing 300 sq. feet, but there are only three of them.
The yachts of Ponant go to some extraordinary places and the line's executives have told us that there will be far more expeditions rather than cruises in the future. The ships have ice-breaking hulls and each carries 12 zodiac soft landing craft.
Ponant is an inclusive product with wines served at lunch and dinner, all drinks, bottled waters, and zodiac excursions included. Many guests are able to hold on to their wallets with the exception of spa visits, for the entire voyage.
The main restaurant is casually elegant and the entire design of these yachts is in keeping with those who appreciate a Euro-modern aesthetic. There are actually French chefs in the kitchen, a net plus virtually anywhere in the world. Proper escargot in Antarctica is appreciated as are the often masterful desserts. Some guests, however, feel the dining room entrees are a bit tame for the crowd. The indoor/outdoor grill gets good grades but some are disappointed by the lack of an actual built-in grilling station.
The theater is adequate and holds just over 200 guests. Entertainment on most cruises is dance-hall variety and only the most polite guests seem to sit through very many of the shows. On designated "Expedition" cruises the entertainment showroom is turned into a lecture hall and this seems to go over quite well with passengers.
Crew is predominantly French with some English-speaking officers and a helpful continent of Asian deck staff. Ponant markets worldwide and there has been, in the past, a predominantly French tone to the festivities with the exception of those sailings leased out to US companies. But Ponant seems to be committed to the US market, a fact buttressed by the recent opening of their Manhattan office.
Negatives would have to include the unwillingness of the French-speaking guests to relate well to the Americans on-board. Sailing Ponant on one of their "open to all" sailings is very much like a short visit to France with all of the pluses and a few of the minuses. The size of the bathrooms in the standard cabins is a bit disappointing. Most love the ship's ultra-modern design and the manner in which they make a statement on arrival in port.
"We loved the Antarctica program through A&K on Le Boreal. We loved the fact that they only take 199 guests and we could come home to our yacht after each exploration in the company of excellent lecturers and some unbelievable food. We tell everyone we meet about this experience."
"You feel somehow chic when you board. I loved the big smile on my wife's face as we first boarded, welcomed aboard by a shining crew in sparkling whites. Yes, the cabin was smaller than anticipated but it was so well laid out and contemporary that we actually didn't mind. We got to practice our college French and once or twice, what we were trying to say was actually acknowledged. But we never encountered any rudeness of any kind."
"Just returned from our best Tauck experience ever aboard Le Ponant on the 11-Day Treasures of the Mediterranean program. Now we're going back on this lovely small ship for their Sicily, the Amalfi Coast, Rome program. Combining this luxurious yacht, fully chartered by Tauck, with the on-board Tauck guides, was really the best of all words. Our agent had told us that this is the fastest-selling program Tauck offers anywhere in the world, and we believe him."
"Our cruise went well but we wish we had known about the lack of a jogging track or a circular deck walking area on Le Soleal. Ten days was too long to give up my morning walk."
# 09 – OCEANIA CRUISES
Oceania did nothing but invent a totally new, and as yet unnamed, cruise category. It provides upper-end four-star non-inclusive cruising at a level that is significantly better than so-called "Premium" lines like Princess, Holland America, and Celebrity. Drinks, gratuities, and shore excursions are not included. The line was launched with three  former Renaissance Cruises ships purchased at auction and there were those in the industry who wondered how anyone could make money with ships in the 640 Guest range at a price point that sits between the Premium lines and the inclusive five=star ships of Seabourn, Silverseas, Sea Dream, and Regent Seven Seas. When Frank Del Rio, the former CEO at Renaissance was named Chairman of the new line the doubters wondered if the lessons of the Renaissance bankruptcy would be learned. (Renaissance did not work with travel agents)
Del Rio and his original partner at the new line, former Crystal Cruises President Joe Watters, designed a cruise line based on triangular principles that included "More time in Port with sea days only when necessary", a "country-club casual" on board atmosphere devoid of formal or dress up nights, and "the best food at sea." In an article about the new line we wondered if Oceania was being a bit brash in bragging that it had "the best food at sea" since it had not yet launched its first ship.
Like so many of its other promises to past Renaissance guests and those who have sailed ships in the Premium category, Oceania has delivered. In fact, Oceania owns it's niche. The line has been so successful in its design of an "Upper Premium" product, that Royal Caribbean decided to purchase two identical Renaissance ships to compete with the upstart. They named their product in the Upper Premium category Azamara.
In 2007, attracted by high yields and the plans for a newbuild program that would quickly double the line's capacity, Oceania was purchased by the Apollo Management Group. Apollo clearly feels that the cruise industry has legs. It also bought Regent Seven Seas.
Today, Del Rio is the Chairman of Norwegian Cruise Lines, the corporate entity that now owns mass market line NCL, Regent and Oceania.
In 2011/12 Oceania launched two new ships, the 68,000 ton Marina, followed by the Riviera, each with a capacity of 1,250 guests. The ships have good pedigree. They were built by the Italian yard Fincantieri with interior designs by the highly regarded ship designers Yran & Storbraaten, the same architects who designed Disney's ships, several Silverseas ships, as well as the Regent Seven Seas vessels.
The feeling in the industry is that Oceania really got it right with these new ships. Anyone considering a cruise on Oceania should make note of the following:
The claim that Oceania "Has the Best Cuisine at Sea" is only a slight exaggeration. The fact is that Oceania can, in any one of its restauants, on any given night, provide a dining experience that rivals or surpasses what one would expect on a more expensive five-star line. The word is clearly out – Oceania is the Foodie Cruise Line and, quite frankly, we don't see any other line coming close to being able to make that claim.

The line's ships are consistently inconsistent with the industry norm in terms of design and decor. Oceania wants to remiond guests of a high-end, yet comfortable, country club setting. Chairs are comfortable, colors are muted, there is little you will see aboard one of these ships that you would ever call "garish".

There is little doubt that the Marina and Riviera offer guests more in the way of options and on board experiences than their older, more conservative, siblings. For that reason, we rate the Marina and the Riviera higher and we feel they represent better value.

There are no children's programs aboard Oceania's ships. Some cabins will accommodate a third guest but there are no programs or even baby-sitting services available. This is not a family-oriented cruise line.

Oceania is equally non-welcoming to smokers. Smoking is prohibited in virtually all public sections of the ship as well as in cabins.

Oceania does include more "Port Time" than any of its rivals with the exception of Azamara. Those who enjoy lots of days at sea will be happier elsewhere.
The line does nickel and dime guests for virtually all extra services. Soft drinks are included and complete "gratuities packages" can be pre-purchased.
Oceania's standard cabins are small and the line is somewhat infamous for the tight showers and small bathrooms. To avoid this issue, guests are advised to book one of the Penthouse-level categories which provide a balcony, 420 sq.  feet of space including a comfortable bathroom.
Guest's intriqued with Oceania's "Free Air" offers should be aware that better pricing is always available on a "Cruise Only" basis.
Oceania does not, as is common with five star ships, provide complimentary bus transfers to the center of town. Guests who have not purchased tours or made arrangements for provate sightseeing may find themselves at the mercy of local taxi drivers.
Oceanis's Culinary Arts Academy designed in conjunction with Bon Appetit Magazine is a hiuge success. Guests are advised to book the program as soon as the books open.
Guests in premier cabins are rewarded with earlier access to shore excuirsion on-line bookings as well as dinner reservations. Most guests may make two reservations in advance of boarding. But guests in premier accommodations will be able to reserve double that number.
The restaurants are so good on Oceania that there is some angst involving the securing of reservations. Despite, for instancem the appeal of the Polo Grill Steakhouse or the acclaimed Asian fison restaurant, Red Ginger, most guests will get to dione in theior favorite restaurant only once or twice during a cruise. But this seems less a problem once aboard as there are some wonderful alternatives such as Jacques, Chef Jacques Pepin's first restaurant at sea, or Toscana, the Italian venue that rivals the food found on Crystal Cruises famed Prego.
Despite primary appeal to a demographic of retirees, Oceania haS managed to achieve a modern vibe and, dare we say it, a hip feel, that would appeal to cruiser's in their forties. On the new ships, for instance, there is a Buddha Bar feel to the swimming pool area with each song selected to reflect the mod and giant plants to create a feeling of luxury and serenity.
First-time guests should expect a superior on board experience without the truly personal flourishes normally found on our top-rated ships. The staff will not make much of an effort to know your name. In that sense the experience can be impersonal. Since you will want to try the various restaurant venues, you will not get to know your waiters very well. But you will get to meet members of the Oceania community who feel that they have found the perfect niche – upper end Premium quality, great food, casual attire, and enough time in port to really experience what they came to see. All at a price point that is lower than that found on the Five Star lines.
 THE LAUNCH OF THE OCEANIA MARINA
By Our Senior Contributing Editor – Richard Bruce Turen
Amidst the fireworks, the pier side Buddha bar setting complete with violin "divas" atop columns scattered throughout the crowd, a swinging choral group on stage, and the perfect arc as the champagne Magnum broke against the bow of the new Oceania Marina, I could not forget the image created by the man who had spoken ten minutes earlier.
Oceania's Chief Visionary, Frank Del Rio, now Chairman of Prestige Holdings, the entity that overseas the operations of both Oceania and Regent Seven Seas, stood at the microphone on the makeshift Inaugural stage at Pier J on a beautiful morning along Miami's waterfront.  As he spoke, he faced the Miami Federal Building where, several decades earlier, he had been processed as a young man fleeing the tyrannies of Castro's Cuba.
But this is America, land of myriad opportunities, and I could not escape the symbolism of the setting. As he spoke, with his family, close friends, and financial backers seated behind him, Del Rio managed to get through his remarks without choking up. Observing all of this, I was not so fortunate.
Because while the Federal Building faced him in the distance, immediately behind Del Rio, was his first new-build, a $500 million baby named Marina, with a sister named Riviera due just a few months down the road.
I am fascinated by the Oceania story because it is all about a small group of believers who battled impossible odds to launch a new cruise line with about $14 million in ready reserve. This group, founder Del Rio, President Bob Binder, VP of Sales and Marketing James Rodriguez, were all in on this from the beginning. They are all relatively young, and they are all close friends. They are cruising's Band of Brothers, and even off the record, they swear allegiance to their fearless and outspoken leader.
Frank Del Rio had worked for Renaissance, the line headed by Ed Rudner, and dedicated to the proposition that it didn't make sense to use the distribution system that accounted for about 93% of all cruise sales at the time. I first got to speak to "FDR", his signature on all e-mail correspondence, when he called me to comment on some things I had said about Renaissance in print. Well we didn't so much speak, as I got to listen.
But then a funny thing happened. In much the same way that former smokers become the most aggressive anti-smoking proponents, Del Rio and his band of brothers, became agent advocates.
I know of at least seven specific instances when clients who tried to book Oceania directly were advised that they should "seek the counsel of a professional travel agent." One client was actually told by Oceania reservations, "you really need to be booking with an agent since we are going to be charging you the commission anyway."
Oceania broke some of the cruise rules when they launched with the original two Renaissance ships. The company, it seems to me, has been enormously successful by incorporating three core principles. It is this triangulation of concepts that is, I believe, at the heart of this brand's success.
It starts with comfort and informality. No formal nights at all – ever. No need to bring a tie. No place to hang a tie if you do bring one. There are large chairs and truly comfortable couches throughout the new Marina. It all feels like someone's well maintained home in the European countryside.
The second point of the triangle involves itinerary design that maximizes time in port. While other cruise lines love days at sea because they allow bars, shops, and casinos to provide much-needed onboard revenue, the Band of Brothers think people go on cruises to see ports – not to sip drinks by a swimming pool. So they pioneered overnight stays and prolonged port visits.
The third principle is to have "the best food at sea." I am not sure I would promise this in a brochure. I cringe a bit when someone tells me their food is the best before I have had a chance to experience it and draw my own conclusions. There is also the very practical matter of Ocean's per diems, which hover at around $375 versus about $550 for the five-star rated luxury lines. So how could they possibly have "the best food".
I stood on the upper deck on the second day of the Inaugural, chatting with Chef Jacques Pepin about just why it was that he decided to open a restaurant on the Marina, after turning down other opportunities.
"I won't lie to you", he said. "They want the best food and they are willing to pay for the best ingredients."
On the third night of the Inaugural, I dined with the Captain and his wife at Privet, the $1,000 per night, wines not included, ten seat restaurant. Here, diners get to sit down with the chef and plan their fantasy meal. At $100 per person, this is probably the best dining value on the ship. I enjoyed one of the two finest meals I have ever had at sea. Of Oceania's ten dining options, only Prive and Wine Spectator's La Reserve, carries any kind of surcharge. So, promises fulfilled when it comes to food, despite the lower per diems.
Comfort and informality, more time in port, and truly excellent food. These are the three points of the triangle and, I believe, the Band of Brothers, has figured out, long before many others, exactly what the majority of consumers in the upper end of the premium category really want in a cruise vacation.
There were more "oh so that's it" moments aboard this new ship. Too many to recount for you in this space. Here are just a few:
I stood by the swimming pool. It kind of looked like many others I've seen over the decades I've been doing this. But something on this ship was different. It wasn't just the plants, the Balinese lounges, what was it?
It was the music, concert quality sound with each song both contemporary and cool. No Sinatra, no Rolling Stones, This was Buddha Bar at Sea, a casual, clean identity. People were getting tanned because they wouldn't leave the music. Later, I find out, FDR picked out every song, just as he and Bob Binder personally picked out each of the 1400 + pieces of art on the ship.
I loved the library, a real library, with lots of books and quality chairs and couches. And attached to the library is the best coffee house at sea. The "Brothers" found a barista they liked in Verona, Italy. But if you go to Italy seeking the "Man from Verona" you will find that he has moved – to the Marina, where he plies his trade with the same equipment.
There was a moment when I stood peering through one of the glass windows peering in at the Bob Appétit onboard CulinaryCenter. I noticed two, rather well-known, travel writers laughing and cooking their way through a menu led by a Culinary Institute of America instructor. Another hit on this exciting, new ship.
I ran into one of the Band of Brothers near the Spa juice bar. "Richard", he asked, "what do we need to do better"?
I just couldn't come up with an immediate answer.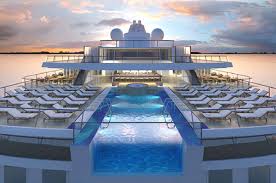 # 10 –  VIKING CRUISES
INDUSTRY DOSSIER: CHURCHILL & TUREN'S VIKING CRUISE OVERVIEW –  If there is one cruise line that might be keeping competitors up at night it is Viking Cruises.With more than 60 river boat vessels worldwide, and control of 51% of the entire river boat market, Viking began ocean cruising in 2015 with the launch of it's first prototype the Viking Star. Since then, Vikling will have built six mid-size ships buy 2019 with four additional ships under contract to be launched by 2023. This will make Viking, by passenger count, the largest mid-ship or small ship (depending on definitions) in the industry. The 10 ships sailing or on order are remarkably similar and they are all dedicated to certain core Viking principles as espoused by Chairman Tor (Torstein) Hagen.  They are:
01 – Maximum time in port with a minimum number of days at sea.
02 – Non-incluisve except for basics: Wine and beer is included with lunch and dinner. One shore excursion (an overview of the local destination) is included in the fare.
03 – No children under the age of 18 accepted for bookings.
04 – No formal nights of any kind.
While Viking Ships have won numerous awards from the consumer press, a careful review of these awards will reveal that the majority of them are so called "Reader's Choice" polls. Given the number of guests who have sailed Viking on the world's rivers, and the fast-growing size of its ocean product, it is not surprising that many readers have more familiarity with the Viking product than some of its smaller competitors. But we still believe that Viking Cruise is one of the very top non-inclusive options for the cruiser and, along with Oceania, the very best of the lines that feature a "pay-as-you-go" philosophy. In fact, we fully expect that Viking will be rising in our ratings as they learn to handle some of the inevitable service problems faced by new cruise lines. The story of Viking's success and its high occupancy seems to illustrate that the line's core values are in keeping with the desires of a majority of cruisers seeking quality and value along with more of a cultural experience than is usually offered on "cruise ships". 
THE FLEET: OUR INSPECTION TEAM REPORTS
The Viking fleet will have its sixth ship enter service in 2019. At that point, the line will have 5,580 berths making it the largest "small ship" (Under 50,000 GRT and 700 Guests) cruise line in the world. The vessels carry guests all in cabins with balconies. This size allows the ships to dock close-in at many ports around-the-world at the same time its much larger brethern are forced to dock in industrial areas far out of the city.
Each vessel in the series will see improvements – some slight – some important like an expansion of the gym on the Sky and more deck chairs where needed.  All guests seem struck by the quality of the modern Scandinavian design. There are many lighter woods and textiles and unusually clean design lines. But Viking is also defined by what is missing – the ships have no casino – no children's play areas – no splash pool, although each ship has two swimming pools.
Our CSI Inspection Team has reported on any number of "unanticipated features" you just don't see on other ships in any size or price range. Perhaps the best example – heated bathroom floors. There is free Wi-Fi throughout, 24-hour room service, and laundry rooms that are complimentary.
Here is the "secret" to understanding Viking's appeal to the public and, in particular, to our Inspection team. This feels like a personal product rater than a cookie cutter mass market ship. Chairman Hagen who worked for the legendary Royal Viking Line when it once was the top luxury brand, has stamped his Norwegian heritage and personal history all over the ships in his fleet. Careful observers will notice photos of ther Chairman as a child, written tributes to his mother, along with photos, and collections of books and music from his life in Norway. The color scheme relies heavily on shades of blue, grey, and white, which. combined with the use of non-traditional light woods, makes for a brighter environment that is normally found on most ships. 
ALSO WORTHY OF YOUR CONSIDERATION
# 11 – AZAMARA CRUISES

In a world of follow the leader, Azamara is generating a fair amount of positive buzz based on its innovative approaches to traditional cruise concepts. Azamara parent, Royal Caribbean, tapped former Seabourn and Sea Dream President, Larry Pimenthal, to take over management of this two-ship fleet of vessels once belonging to Renaissance Cruise Line. Pimenthal, one of the best marketers in the industry, felt that Azamara's edge would be "more time in port" and the 694 Quest and Journey more than live up to that brochure promise.
Thougth lacking spacious cabins and new hardware, Azamara overcompensates with overnights in port on every voyage and longer hours in port. The line also seems adept at planning itineraries that add creativity to the  10-14 day market. Gratuities and wine with dinner are included, allowing Azamara to occupy a somewhat unique niche in the First Class "sort of inclusive" or, more accurately "semi-inclusive" category. Azamara's rival seems to be Oceania, whose new Mariner and Riviera offer space and amenities that Azmara can only put on their new ship wish list.
We think the Azamara concept is catching on. Wine with dinner but not paying for those who drink heavily is a popular concept. It allows Azamara to come in at a lower price point than the five-star all-inclusives.
On the down side, Azamara is a cruise line that still seems to be experimenting. Is wine with lunch included – now , it is. Are there tacky reminders that this is not a true luxury product – there are and one example is the on board art sale and the manner in which staff pose in costume to take photos with guests. Such tackiness is not going to get Azamara any higher on our rankings than it is. The food in Prime C gets good reviews although there clearly is some rather strtict portion control in evidence.
But there is an important bottom line. Azamara delivers itineraries that wow and guests are catered to by a crew that seems to genuinely care about their well being. That, and an attractive price point, may be enough for Azamara to prosper.
Inside cabins are tight at  158 square feet. Outside cabins are only 170 sq. feet. But its the small bathrooms that seem to bother the uninitiated. Think of an intimate experience with your shower curtain and you will see why more spacious Sky Suites are highly sought after. They measure 266 sq. feet and they are well worth the up-charge.
SPECIAL OWNERSHIP CATEGORY – THE WORLD OF RESIDENSEA

The problem for The World is that it has no earthly competition. But, alas, it has been removed as a viable cruise option. Last year, the owners voted tgo end their policy of allowing certain travel agencies to book room "rentals." Now, under their current policy, The World will not accept guests who "do not meet our $10,000,000 is assets requirements" along with applications to sail that must be approved by a committee of owners.
In other words, you can't sail unless you are a proven multi-millionaire who is a pre-approved buyer, someone the owners would like to have as cruising neighbors.
And therein lies the rub. The World, travels the world in silent splendor, never calling attention to itself or the fact that its owners have paid from $1.4 to $7.9 million dollars for their leasehold "ownership". .
 The ship is literally "sold out" for every voyage for the life of the ship. There is no sales force because the only units for sale are offered by current owners.
The World has earned its designation as The World's Most Luxurious Cruise Experience. Although it could, by most measures, carry 1500 or so passengers, she generally sails with about 175 total guests. This one-of-a-kind ship sails the world, stopping in interesting ports for extended stays. The food is outstanding, although Portraits, the "Gourmet" restaurant did not meet our expectations in terms of the quality of the menu, preparation, or the skill of the staff. However, the ships other dining venues offer the best dining experiences at sea. There are three-bedroom/three-bath apartments, two-bedroom-two bath apartments, one-bedroom apartments and spacious studios. All feature balconies.
"There was this Frenchman. He has a hot plate in his cabin, along with computers and all kinds of electronic gear. He runs his company from his cabin/home office. When he gets to Hong Kong he sends one of the ships tender to pick up potential clients for a nice lunch aboard ship. He lives aboard the Residentsea and has his family out for six or seven weeks of the year. He has cocktails each evening and tries to see if there are any interesting owner friends aboard. If there are not, he quickly goes back to his cabin. I'm home now, but hardly a day goes by that I don't think about that Frenchman as he travels the world, working, on that gorgeous ship."
"I've seen them all and this is the ultimate. The design of this ship is like no other. Each accommodation is privately owned and custom designed so no two cabins are alike. This is not the right cruise for those who like bingo, horse racing games, and a nightly talent show. The World is sophisticated and approachable. Sailing her is most akin to gaining membership to the world's best private club."
"The cleaning staff actually cleans every studio and apartment every day even though most of them are unoccupied for long periods of time."
"I loved the World because it was a chance to see what "real money" is like. But I am extremely comfortable, own two beautiful homes, property, and have savings and stock in the seven figures. Nevertheless, the scope of the wealth aboard this ship was, at times, a bit intimidating. The service on the open decks was not perfect. Dishes were left on tables too long and the wait staff would favor owners over their guests. But I will conclude by saying that despite these issues, this ship blows away anything else in the so-called five-star category. The food is excellent, the staff is generally attentive, and you have the feeling that you are almost alone on this most beautiful of ships. So I guess I really wasn't all that intimidated. We may well consider purchasing."
Currently, several units are for sale by owner at price ranges between $2 – $7 million.