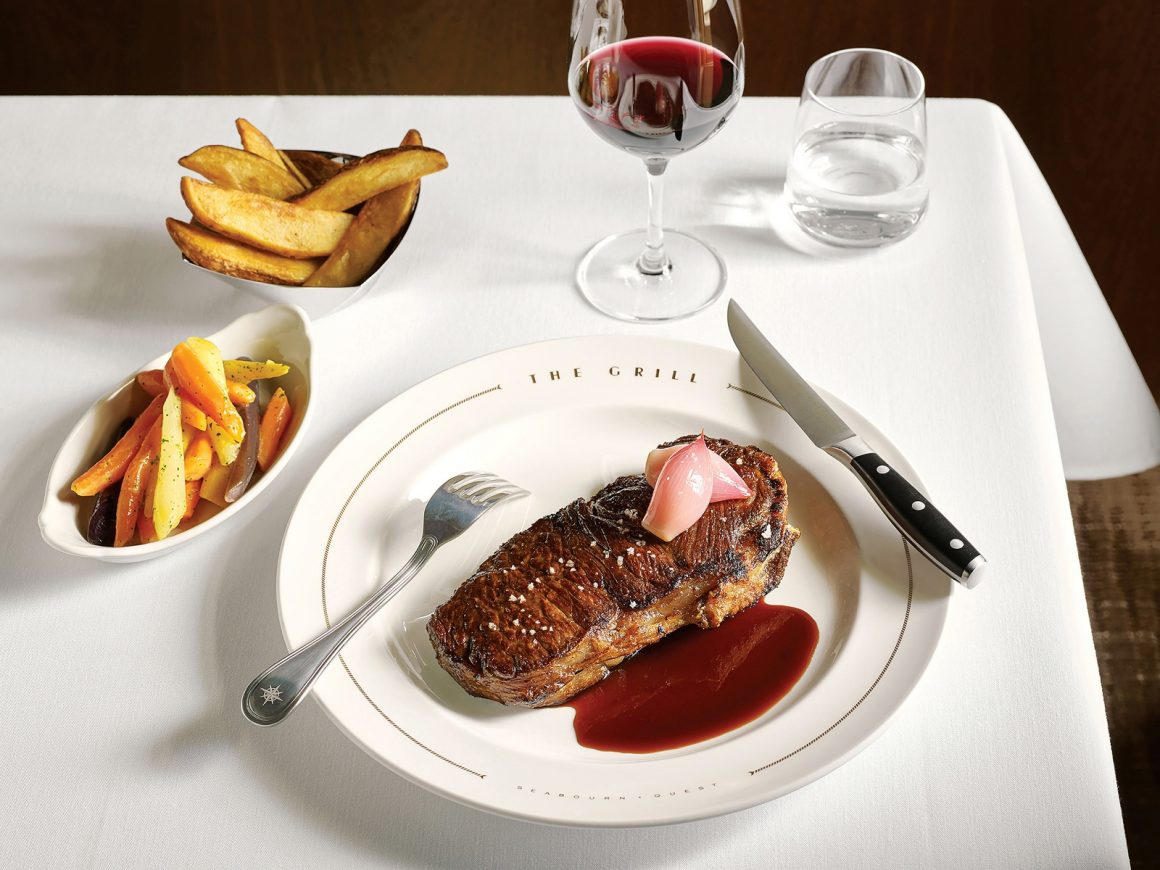 Q – We're about ready to book our first cruise. We're read the online reviews, your stuff, and looked at the line's web sites. But now its time to pull the plug. Is there a way to work with you on getting this done? 
We live in Los Angeles and we are foodies and steak and potatoes people. Cost is not an issue and we would want to start at or near the top. But I would want to know that the ship I was sailing had a great on-board restaurant where I could get a great steak. I would not want to be charged extra or see charges for cocktails etc. We've read enough to know there are many good restaurants at sea but, given what I've said, which one sounds like it  might be right for us assuming we like the itinerary in Europe?
A – Not sure we would like a cut of beef to determine which floating boutique hotel is going to best float your boat. To work with us we would ask you to complete an application that includes profile information. We would then determine if the fit was good. We book millions of dollars of luxury cruises each year but we are not hungry for new clients as we work at capacity. So compatibility is important.
There are many opportunities such as Prime 7 on Regent's ships. But our single favorite restaurant of the moment is The Grill by three-star Michelin Chef Thomas Keller. The restaurant has opened on the Quest and will be opened on the other Seabourn ships during their annual dry dock. The new Seabourn Encore and Ovation will feature the restaurant. Caesar salad will be made tableside and  lobster thermidor will also be available.