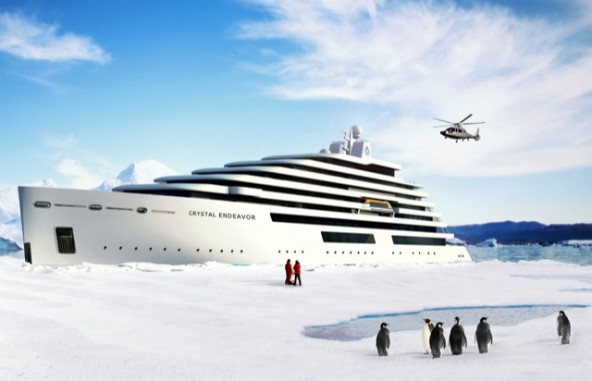 Q –  We are anxious to book an Antarctica sailing on one of two new ships supposed to be launched in 2018 – the Crystal Endeavor and the Scenic Eclipse. As we want to start reading and getting ready for this trip, which will you be recommending to us in terms of overall quality and safety of operations. Also would love to know what your charges would be as we have not worked with you previously.
A – This is going to require some discussion. You are correct to plan ahead. Both ships will be Polar 6-rated so no worries there. We will want to look at pricing and your preferences in terms of the type and nationality of your fellow guests. We fully expect both ships to be nothing short of spectacular. The Eclipse is being built in Croatia while the Endeavor is being built in a German yard. Interestingly enough, both ships are currently scheduled to launch in August of 2018 so this will be a "title fight" worth watching. The Eclipse will carry two helicopters and a submarine while the Endeavor will have two helicopters plus two submarines. The Eclipse will have the more international mix of passengers.
We charge no fees in conjunction with our booking of cruises, river boats, or luxury escorted tour programs. Our services are complimentary. If you ask us to plan a unique private tour somewhere in the world we have to charge for those services. Hope this helps.