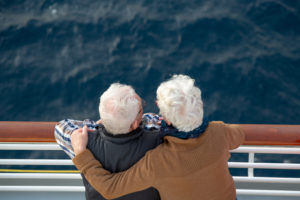 Q – We are wondering what the cruise lines are doing right now, in December as we all look forward to cruising again sometime soon. Can you tell us where things really stand at the moment?
A –  A tad broad – but that's OK. They are, for the most part, working to be ready for CDC required test sailings to commence in February. This means that they are testing all crew members, training new additions to the staff, doing maintenance including some extensive remodeling now that they can do so without the cost of removing the ship from service.
If conditions change for the better and our vaccine programs are on target, the CDC's Conditional Sailing and Test orders can always be modified or removed. Most of the ships in the larger fleets are being moved to Florida so they can be closer to the Churchill & Turen main office but also in preparation for at least three months of, hopefully, somewhat profitable sailings to the islands.
The good news is that there is now ample time for on-board training and testing of new protocols. There are a number of rehab projects that would be challenging given ships limited downtime that is now possible.