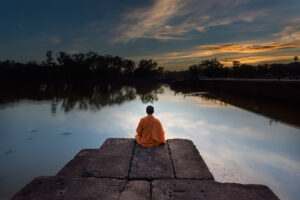 Q – There is so much nonsense online about when the ships will sail again in Europe. We're booked on a June sailing aboard one of the Regent Seven Seas ships. Our departure for Europe is on the 18th of June. This is a long-planned vacation and we just can't get good feedback as to whether or not it will operate even though we are already in March (March 6th). Any information will be really appreciated.
A –  Officially, Regent is planning on making a decision for June sailings just prior to their mid-April final payment date. But at this point, we would say that the odds of your cruise being canceled are 70-30. There are just too many things that need to fall into place for these ships to fully comply with CDC Guidelines. And even when they are granted permission to begin the start-up process they will still be required to operate a series of mandated CDC  "Test Cruises" before receiving a solid start-up date. We are also feeling that European ports are not yet under "Covid Control" to the point that visitors from the United States will be permitted ashore. There has not even been agreement on a proper Covid Passport requiring vaccinations for passengers. 
As things have worsened, several key NCL/Regent executives have sold large amounts of their personal company stock holdings – never a good sign. (Source: WSJ) 
If it was us, we would try to make final payment now because when your cruise is canceled you will likely receive a far better offer than you would have if you were only under deposit at the time of cancellation. Hopefully, your travel advisor has insured you for Supplier Default insurance. In fact, we believe that NCL/Regent is an exceptionally well-managed company that continues to be well-funded. That is another reason we would tend to stick with them while maki8ng sure that we were paid in full before they officially cancel your sailing.
But this is likely a sizeable amount of money and you have to weigh the advantages of early payment versus the possibility of receiving a full refund in the form of a credit or, possibly, cash. It is not at all certain that cruise lines will be doing cash refunds moving forward.
Finally, to answer your question directly, we are now looking at October 1st, 2021 as a start-up date for luxury cruises overseas to begin sailing again. But do note that is not in keeping with more optimistic projections by others including the cruise lines themselves.