April 20, 2021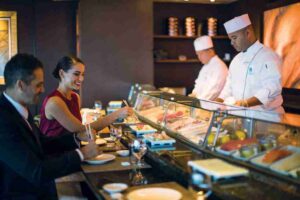 Q – We are looking, rather seriously I might add, at a Crystal Cruise sailing for 15 days in November of 2023. We have looked at all of the writing on the subject of Crystal and were quite encouraged by the reviews until we visited this site and found some disturbing information. I do notice that some time has passed since your last Crystal update and noticed, from mailings we've received, that their cruises out of the Bahamas this summer and their new Antarctica Program are selling out. So, given that, have you changed your mind about "holding off" on Crystal going forward. I must say we are intrigued by your candor and willingness to share it with all. 
A – No. Our recommendation to our clients is to avoid new bookings on Crystal until their financial situation is clarified. The Crystal news blackout continues and there is no reassuring news from their Hong Kong-based owners that would make one believe that their debt issue has been alleviated. Major insurance companies are still not covering guests on Crystal when it comes to Supplier Default, and some of the major agency groups are still not marketing Crystal products.  So our position on Crystal must remain "Not Now – Not Yet". Cruisetruth has requested specific financial information from Crystal several times and no relevant information has been forthcoming. 
There is, however, another side of this coin. You are absolutely correct about Crystal's 2022 and 2023 bookings going forward. They are unusually strong and there is little doubt that loyal Crystal clients are coming back. Most travel agents are welcoming new bookings on Crystal and ours is a minority position. 
Crystal got around the CDC's "No-Sail" order by negotiating directly with the Bahamian government. One industry observer called this "a stroke of genius". Now, other lines like NCL and Royal Caribbean are following Crystal's example. 
We are encouraged that Crystal has almost completed paying back long overdue guest refunds. They are doing what they said they would do. Staff is slowly being hired back. The line is actively booking sailings in 2023 with an advance schedule far ahead of many competitors. So we think that the luxury cruise consumer can and will surmise that Crystal is back and safe to book,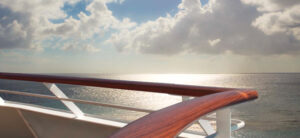 But we're not there yet. We've had several ex-CEO's examine the latest financial information we were able to obtain. They feel it is not a pretty picture and that, were it any other company, one would have to conclude that they are nowhere near out of the woods yet. And Crystal has still not made any serious attempts to update their guests or those who support the line with credible financial information. That is, it seems to us, is a major red flag. 
We certainly realize that this is a confusing response to your question. If you were doing a cruise "rollover" or using a Future Crystal Credit, we would likely advise you to go ahead and book at this time. But if this is a new reservation we want you going into it with eyes open and full disclosure. It is a complicated picture but that has much to do with foreign ownership, lack of communication, displaced staff, and uncertainty regarding the ability of worldwide cruise lines to operate freely. Many cruise lines will come out of this pandemic with ships on order and a strong bottom line with portions of their accumulated debt paid off. Will Crystal be one of them? No one can answer that now because no one has full access to their books.