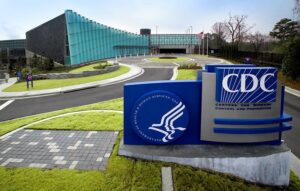 Q – Although we have not met, you probably know my name. My agency in New Jersey is well known and I have been a travel agent for more than two decades. I don't know why you are telling people that cruising to Europe will not start until October 1st. I have attended three cruise line seminars in the past two weeks from each of the three largest lines and they are all telling us that cruises will be up and running by July 4th at the latest.  You might want to check with Carnival, Royal Caribbean, and NCL to get your information.  Telling the public and my clients who use your site that they should wait until October to book is really beneath you and only serves to hurt travel agents who need the business this summer as much as our clients need to travel.  I assure you, I will not be visiting this site again. 
A – Forgive us if we simply respond with bullet points. We will take your note to be serious:
We were not being asked about Caribbean cruises to the Caribbean and Mexico on Carnival, NCL or Royal Caribbean. Parts of the Caribbean are open now and we do believe it will be possible for shorter, mass-market cruises to operate in the Caribbean before October. But this site deals exclusively with the World's Top Ten rated cruise lines and the question to which you refer referenced Europe cruising. 

We do not share your optimism. There are members of the CDC who have discussed the possibility of delaying all sailings until the first few months of 2022. We did not suggest that anyone should wait until October to book a luxury sailing – if they do there is a high likelihood that the space they want will be sold out. We did say that our best guess as to when Americans will be able to cruise abroad is in the early October timeframe. But we pointed out, many things have to fall in place for that to happen. 

You might want to look into why "your clients" are utilizing the information on our site which is designed for the use of Churchill & Turen guests. Sorry, you won't be visiting us again. Hopefully, you can use some of the time you will save by starting up your own consumer cruise site. It's really quite easy – should only take a few hours.