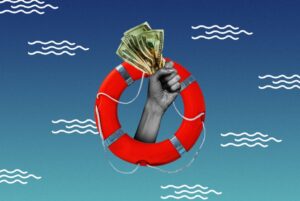 Q – This is about Crystal – a cruise line I will never sail again given the way we are being treated. We are now owed money that dates back from our payment for a river cruise more than ten months ago. We can't find any reliable information about this situation from anywhere other than the Cruisetruth.com site. Meanwhile, we continue to receive e-mails about every other day with recipes and promotions for upcoming sailings. Are they serious? Please update us on any further news as I know there are many others in our situation. On the other hand, it does appear from what we have seen elsewhere on the internet, that some people in our situation have gotten their money back after Crystal canceled their sailings. Love to know what is really going on.
A – We are really sorry for your disappointment and those of so many others who are still awaiting refunds from Crystal. We have been taking questions from all over the country but we would like to use your question as an outline for a post-Christmas update. Here is what you deserve to know:
Crystal has paid out millions of dollars in refunds and their position is that every Crystal guest will be refunded in full unless they have chosen one of the Future Credit offers. They acknowledge that there is "no excuse" for the wait.
To our knowledge, no financial suitor has emerged to save Crystal's owner, Genting Hong Kong, from potential bankruptcy. The Hong Kong press has been silent on this issue other than to say that the owner of Genting has pledged $1 Billion of his personal fortune to keeping the company afloat.
Crystal is accepting future bookings for 2021 and 2022 but, in many cases, they are delaying initial deposits by several months as a way to reassure guests. Future bookings are quite encouraging and the World Cruise is heavily booked.  S1 staterooms on the river boats are hard to find on prime-time sailings on both the Danube and Rhine rivers.
Crystal is working each sailing in order and they have a strong policy of refusing to escalate any refund request based on a guest's VIP status.
The owner, Genting Hong Kong, is in touch with Los Angeles-based Crystal several times a week. But discussions are limited to staff working in the finance department. No one else at Crystal has had discussions with Genting executives.
As one of the highest-regarded cruise lines in the world as well as the owners of the top-rated (riverboatratings.com), Crystal has numerous assets that one has to imagine would make them a prime target for a takeover of some kind. No one in the industry thinks that the Crystal brand will soon disappear.
Crystal is headquartered in Century City in Los Angeles. As the company offices have been closed due to Covid, just over 50% of the US-based staff has been furloughed over the course of the past several months. Crystal is left to trying to refund millions of dollars with staff working out of their homes and without the kind of software programs needed for this kind of extensive adjustment of all bookings. This is not an excuse – it is, however, a fact.
The major insurance companies, including top-rated Travelex, have announced that new policies will no longer include Crystal under the "Supplier Default" provisions. In addition, Virtuoso, Crystal's largest producing collection of agencies, has announced they will no longer be marketing Crystal products. These two things, taken together, are major red flags.
We have been able to determine that certain Crystal guests have received their refunds while others, on the same sailing, have not. The real cause of this discrepancy comes down to the company used to process Crystal's credit card transactions and the contracts they have with the major credit card carriers. To date, American Express is assuming some risk, along with Crystal, and those guests who paid with American Express elite cards have been receiving their refunds. On the other hand, the company that is handling Crystal's Visa and Mastercard transactions is looking for more financial assurances from Crystal/Genting and has not been issuing refunds.  This is the primary reason so many payments are late.
On the advice of their attorneys, no one at Crystal can or will discuss any aspect of refund specifics or the actual financial condition of the company.