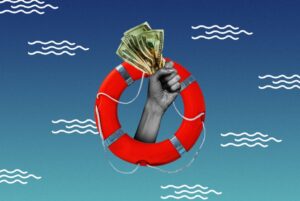 Q – 2.15.22 – We love Crystal and refuse to accept the fact that it is gone – never to return. Now that everyone is aware that the ships have been "arrested" are any offers to purchase the line under consideration? Would the cruise ships and the riverboats be sold off separately or would the courts require a single buyer?
A – If someone comes forward to purchase the entire cruise line that would give them an edge in the dissolution decision process. But understand that all of the former owner Genting's assets are in liquidation so you could, theoretically, see one entity try to purchase Dream Cruises, Genting's casinos, their shipyard in Germany, as well as the Crystal Brand. Crystal is by no means the largest financial entity in the group. 
That said, we want to share some fast-breaking industry news. The Heritage Group LLC, and its CEO, Manfredi Lefebvre d'Ovidio, have made an offer in liquidation to purchase Crystal Cruises.
The group had initially made an offer to purchase the line in January last year. 
Lefebvre, who resides in Monaco, was the Founder and CEO of Silverseas cruises which is now majority-owned by Royal Caribbean.
After leaving Silversea, Lefebvre acquired the entirety of  Abercrombie & Kent, a deluxe worldwide tour operator. He owns 85% of A&K while Founder Jeffrey Kent retains a 15% stake in the company.
The offer to acquire Crystal comes at a time when some in the industry had written Crystal off feeling that the company would be sold in several parts, Cruiseships, Expedition Ships, and a top-rated fleet of European riverboats. While the Crystal offer has not yet been accepted by the three-judge panel in Bermuda tasked with overseeing the dissolution of the company, industry observers are feeling that this could be a strategic acquisition that could take advantage of A&K's worldwide marketing prowess and in-place operations teams. And, perhaps most importantly, Manfredi, as he is known in the industry, has the background to bring Crystal back to its former glory. He made Silversea one of the top-rated cruise brands globally. 
For the Record: Churchill & Turen may be seen to have a bias in this reporting as currently:
We achieved Level 8 Production for Crystal Cruises – Their Highest Level Top Producers Globally

We are Member's of Abercrombie & Kent's President's Club reserved for the company's top producers