10.23.20 
CHURCHILL & TUREN LTD. – THE NATION'S MOST RESPECTED CRUISE CONSULTANTS
800-445-7979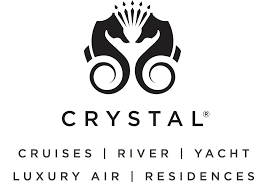 WHAT OUR GUESTS NEED TO KNOW ABOUT THE CURRENT STATUS OF CRYSTAL CRUISES
There is important information we want to share with you regarding Crystal Cruises' financial status. As you know, we originally sent out a notice exactly one month ago notifying you that one of the world's most prestigious cruise lines has suspended debt payments in Hong Kong, the headquarters of Crystal's owner, Genting Hong Kong.
At this point, there is no indication that Crystal's financial situation has improved. We have done our best to update you on developments and we have been taking your questions as well as requests for information from travel agencies and their clients throughout North America in the Q&A section of our www.cruisetruth.com web site. All questions and our responses will continue to be posted on cruisetruth. The latest information on Crystal and other lines that we feel may pose some level of financial risk will appear on our private Elite Traveler site.
For now, please make note of the following FACTS (Note that there is, as expected, a high degree of misinformation and ill-informed speculation about Crystal on the popular mass-market "anyone can be a critic" sites)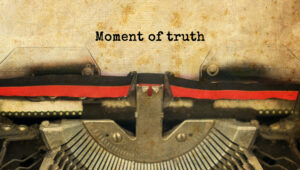 GIVEN ITS CURRENT FINANCIAL INSTABILITY, WE ARE NOT CURRENTLY RECOMMENDING NEW BOOKINGS ON CRYSTAL CRUISES.
VIRTUOSO HAS ANNOUNCED THE SUSPENSION OF ALL JOINT MARKETING EFFORTS WITH CRYSTAL CRUISES. (THIS IS SIGNIFICANT AS CRYSTAL HAS BEEN THE $27.3 BILLION VIRTUOSO GROUP'S TOP PRODUCTION CRUISE LINE)
RESPECTED TRAVEL INSURERS SUCH AS BERKSHIRE HATHAWAY'S TRAVELEX HAVE STOPPED OFFERING 'SUPPLIER DEFAULT" INSURANCE COVERAGE ON ANY CRYSTAL BOOKINGS.
ALL CHURCHILL & TUREN GUESTS, TO OUR KNOWLEDGE, HAVE EVENTUALLY RECEIVED REFUNDS, AS PROMISED, IN A 120-150 DAY TIMEFRAME.
THERE HAS BEEN VERY LITTLE NEWS AND NO UPDATED FINANCIAL INFORMATION FROM CRYSTAL CRUISES IN LOS ANGELES. THEY DID SEND OUT A STATEMENT SAYING 'WE ARE NOT GOING OUT OF BUSINESS". THIS INABILITY OF CRYSTAL MANAGEMENT IN LOS ANGELES TO ANSWER OUR FINANCIAL QUESTIONS IN DETAIL IS A MAJOR CONCERN.
BOOKINGS ON CRYSTAL FOR 2021 AND 2022 ARE QUITE STRONG WITH MANY GUESTS USING FUTURE CREDITS TO RE-BOOK. THE WORLD CRUISES SCHEDULED FOR 2022 AND 2023 HAVE MANY TOP LEVEL CATEGORIES SOLD OUT. THE RIVERBOAT SEGMENT IS SEEING ACTIVE ADVANCED SALES AND MANY OF THE SAILINGS IN 2021 NO LONGER HAVE SPACE IN THE HIGHLY DESIRED S1 CATEGORY.                                                                        
The following notice now appears above our review of Crystal on www.cruisetruth.com
IMPORTANT NOTICE:
AS OF AUGUST 20, 2020, GENTING, THE HONG-KONG BASED PARENT COMPANY OF CRYSTAL, ANNOUNCED THAT IT IS MAKING NO FURTHER PAYMENTS TO CREDITORS OTHER THAN TO MAINTAIN WHAT IT DESCRIBES AS 'CRITICAL SERVICES' FOR ITS BUSINESS OPERATIONS. THE COMPANY HAS SUSPENDED PAYMENTS OF ALMOST $4.3 BILLION USD CITING THE IMPACT OF COVID-19 ON ITS FINANCIAL OUTLOOK. GENTING IS INVOLVED IN A MAJOR FINANCIAL RESTRUCTURING OF THE GROUP.
THE EVALUATIONS OF CRYSTAL SHIPS STAND. CRYSTAL IS A RATHER EXTRAORDINARY PRODUCT THAT HAS WON MORE INDUSTRY 'BEST' AWARDS THAN ANY OTHER COMPETITOR. IT IS HARD TO IMAGINE THAT THE BRAND AND ITS PROFITABLE FLEET WILL DISAPPEAR. AT THIS TIME, HOWEVER, UNTIL CRYSTAL'S FINANCIAL RECOVERY IS SECURED, WE ARE RECOMMENDING THAT ALL POTENTIAL GUESTS CAREFULLY CONSIDER THEIR RISK IN BOOKING CRYSTAL AT THIS TIME. 
WE WILL WANT TO SPEAK WITH YOU BEFORE YOU COMMIT TO BOOKING A NEW CRUISE WITH CRYSTAL. WE HIGHLY RECOMMEND THE PURCHASE OF TRAVEL INSURANCE THAT INCLUDES SUPPLIER DEFAULT PROVISIONS THAT WOULD INCLUDE CRYSTAL. 
CRYSTAL MAY RE-EMERGE AS A STRONGER, MORE CONFIDENT BRAND. FOR THE SAKE OF ITS EMPLOYEES AND ITS DEDICATED CADRE OF PAST AND FUTURE GUESTS – WE HOPE THAT THIS IS THE CASE. 
As you are likely aware, Crystal, while based in California, is owned by Genting Hong Kong. The company is incorporated in Asia and the financial reporting is less transparent than it would be with a member line belonging to Carnival, NCL, or Royal Caribbean
Meanwhile, as you are under deposit with Crystal, there are some obvious questions:
Can we/should we just cancel?
If you simply cancel you will be assessed Crystal's standard cancellation fees. If Crystal ends up canceling your voyage, as they have for virtually all of their 2020 sailings as a result of extended "No Sail" orders from the CDC, and you are paid in full, it is likely that you would receive your choice of a refund taking many months to process or a Future Cruise Credit that will con tain a significant financial bonus since the sailing was canceled by Crystal and not by you. For that reason, the majority of guests choose to wait it out and, if the sailing is canceled, to take the Future Credit.
What can we do:
One option is to remain calm and imagine that the world's leading cruise line will be back in some fashion by the time you are ready to cruise. Crystal is too valuable an asset to disappear. At the very worst, we believe that the line would be acquired by an investment group or a competitor. But we have no crystal ball and this is fast-breaking news. We need to be cautiously optimistic but we cannot rule out the possibility of bankruptcy. Without getting too technical, bankruptcy is a term used to describe a process that often involves financial restructuring and participation by other parties or the posting of new assets as collateral. It would not at all indicate that the Crystal ships will stop sailing.
Another option is to try to have your credit card company reverse payment. If you do this, it will become a confidential issue between your credit card bank and Crystal's bank and we will not be included as this will be considered a "Confidential" matter. So we will know nothing about the status of your request and you would likely not be eligible for cash refunds as they are processed.
Is there anything we need to know that is not generally being reported about the Crystal situation?
Yes. Like virtually every major cruise line with headquarters or reservations offices in the United States, More than 50% of Crystal's staff has been laid off. Crystal's US Headquarters is in Los Angeles and lockdown rules have made it impossible for many aspects of the processes in headquarters to operate normally. Accounting staff was cut, computer programmers etc. were cut. Crystal, like all lines, is operating with a home-based skeleton staff under strict California lockdown rules. This, more than anything related to the company's current financial condition, is what is causing the huge lag time between refund requests and payments.
For the most accurate information regarding Crystal we suggest the following sources:
Travel Weekly Magazine
Cruise Industry News
The Wall Street Journal
cruisetruth.com Q&A.