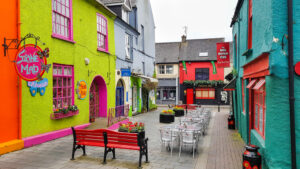 Q – Yes – the world seems to be getting Covid safer but our booking with Ponant to Japan next year has us a bit concerned. What if one of us tests positive for Covid – or what if one of us came down with it before our cruise?  The pre-existing condition waivers would not, as I understand it, cover us. So how does this work – we take the insurance and a few months before the sailing, or a few weeks we've come down with it or something similar. We were together with friends who may join us on this voyager and were concerned about the exact same thing. Thanks so much and greetings from  Burlington, Vt. I wouldn't say that cruisetruth is popular up here but I once met a financial planner who was a regular visitor. 
A –  Most travel insurance companies do not provide "Covid coverage" as such. But all policies include cancellation for covered medical reasons. If you are in the kind of shape that would lead your doctor to state in writing that you are strongly advised not to travel, that will satisfy the medical requirements as most policies are written. The weakest coverage is usually provided by the cruise line or tour operator working in conjunction with the provider. You really don't want to be purchasing insurance from a company that maintains a vested business relationship with an insurer. A good travel advisor will be your advocate for any claims. When you are interviewing travel agents one of the best questions you can ask is "how exactly would you be able to assist me if my insurance claim is turned down". 
It does surprise us that Amazon.com is more popular in Burlington than cruisetruth. We will be taking that up with our Marketing Department.