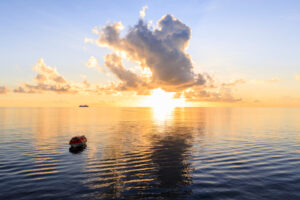 Q – We have so much riding on a planned August trip involving family visits in Madrid followed by a Seabourn cruise sailing out of  Barcelona. The air is a tad complex, there are train reservations, and we have a post-cruise program as well in Venice. Trying to get into the mind of these cruise execs to see if I can imagine if our scheduled cruise will be canceled. Worst of all, we figure we will have watched every single show on Netflix by July 30th. I have to imagine that, as a former engineer for GE, there are logical thought processes at work at these cruise lines. How will they determine whether or not to sail and will my travel advisor or I be notified when a decision is mysteriously made? Or, do I just call Oprah? Greatly enjoy your comments although I worry you may be kicked out of the travel agents union. 
A – In your question you used the word "know". In an existential sense, the resumption date of cruising to Europe is "unknowable". Of course, you can accept as a "given" that the major lux lines want to get their ships sailing as quickly as possible. The problem is a set of ultra-complex variables that include but are not limited to:
CDC Guidelines, Approvals, Tests  including at least one month of Covid-free volunteer sailings

CDC approval of British and other Covid variant strains vaccine effectiveness

Crew repatriation/return and hiring, training, and health protocols  

Coordination of all overseas port officials for hassle-free admission of American passengers with no punitive quarantine requirements

Design and implementation of a worldwide vaccine passport program that is universally accepted
So all of this must be in place before a Europe, Asia, Africa, or South America bound cruise line can determine that there is enough of a likelihood of operation to proceed with final payment collection. This could take a few days ………………..
Your advisor will likely be notified of any changes a day or two before you receive the same communication. Given all of the above, we highly recommend that you consider a subscription to Amazon Prime. If you enjoy comedy, try the Jim Bakker Show. Jim is now peddling tubs of "survival food". Not to be missed.