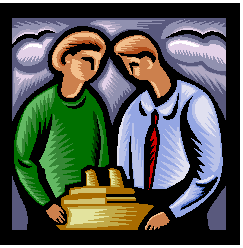 Q – 2.16.22  My wife and I and two other couples from our country club all signed up for a Crystal Cruise in January of 2023. Collectively, we are out in excess of $10,000. We put down our deposits last October. Our agent gladly took our money with no information provided about Crystal's bankruptcy and no attempt was made to dissuade us from booking Crystal. One of our friends is a retired attorney and he's not happy but we would still really appreciate any advice you might provide as to the best way to proceed at this point. I imagine there are thousands like us given that the two Crystal ships, not counting the riverboat or expedition fleet, carry two thousand guests each sailing. Thanking you in advance – and do you accept new clients living in North Carolina?
A – If you simply call your credit card company and get a "cubicle robot" to answer the phone, the likelihood that there will be a quick refund to your credit card from last October is slim. If initially turned down for a "chargeback" to your card, ask to speak to a supervisor and point out that friends with other credit card companies are being granted refunds directly by the credit card merchant in light of Crystal's bankruptcy (not the word they are using – but let's be real here). 
Here is what we want you to know: Here is what we think you should do:
Set up a formal " credit card dispute" through the Customer Service Department of your credit card company. Make mention of the fact that the Fair Credit Billing Act (FCBA) was originally established to protect consumers from merchants/businesses that do not provide the services they have described in their brochure or online. You have paid for a cruise on Crystal. Crystal is now unable to operate that trip. That means that American Express, Visa, or Mastercard should protect you under FCBA regulations. Do not take a "Mo" from a call center employee as the final word. 
So how does the system really work? In a credit card company dispute, Crystal will have 30 days to prove that the payment you made was correct and that Crystal promises to deliver the services as promised. They have only 30 days to respond which, of course, they can't possibly do because they no longer are in existence. Here's the secret – If they don't get back to your Credit Card bank within 30 days you automatically win and have the right to renew your credit card for the next 13 years at a borrowing rate of 18.5%. 
Now there is a trick in all of this – a kind of credit card scam that we want you to fully anticipate. Call center staff are usually instructed that your deadline to file a claim is two months (60 days) from the date your charge appeared on the card.
That is simply not true. In the case where bankruptcy is involved the timeframe is extended to "120 days from the stated initiation of services" i.e. four months beyond your sailing date. That should cover you easily. 
Do note that when you are dealing with your credit card company you are really dealing with a specific bank. Many banks will not give in to a chargeback claim easily but do not give up. And always make sure that you are talking with a supervisor or above – never a reservations agent.
Our Editor is a UNC Graduate and lived in North Carolina for several years. We welcome Tar Heels and have a nice following in your part of the country.