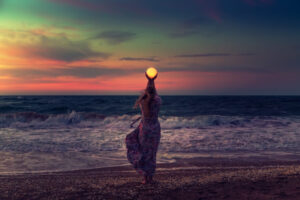 Q –  2.16.22  – This is really getting frustrating. We are owed deposit money for two upcoming Crystal Cruises, one to the Baltic and a second to Japan in 2023. We are owed over $10,000 in partial payments and deposits. We understand that the Crystal ships are out of service but so is, apparently, the company's main telephone number that we used to book the two cruises.
I was referred to your website by a frequent cruiser and we spent several hours reviewing the content yesterday – most of which I had never seen before. One of the things I noted was the way pricing works and the fact that I should be due 15% of the travel agency commission back since I did not use a travel agent. How can I get that extra 15% back in my claim for reimbursement and who should I be calling at Crystal to get our refund? I see no telephone numbers published on any websites.  Please answer on your site as we imagine several thousand angry Crystal guests are asking the same question. Who do we call?
A –  There are several parts to your question so let us try to break them down:
The way a complete shutdown of a corporation works in a case involving cruise ships is that the vessels are considered one asset class while anything apart from the vessels themselves is normally handled by an independent firm specializing in all non-ship assets. This class of assets would include all financial claims of both passengers and travel advisors as well as vendors and all employees including crew. So, for instance, in the case of  Crystal, the State of Florida ordered that cruise ships, Serenity and Symphony, be placed under arrest by US Marshalls. Both ships are currently being held based on that seizure order in the Bahamas. 
Meanwhile, the Court in Florida, based on Crystal's inability to pay past fuel bills in excess of $1 Million, has now appointed a firm to take on the assignment of managing creditors, such as yourself. This firm will have access to all of Crystal's financial accounts and records and will be responsible for collecting all creditors' claims for payment. It is expected that this "Assignee" will collect all of the creditor data and then create a special website where Crystal guests owed money can file a claim. All claims will then be tabulated and worked on as funds become available. The firm designated to represent your and all other creditors of Crystal is Michael Moecker & Associates, Inc. 1883 Marina Mile Blvd, Ste 106 Fort Lauderdale, FL 33315. Phone: (954) 252-1560
It should not be surprising that no one at Crystal is answering the phone. The company, as you knew it, has died. It is no more. There are no more phones. You will have a better chance of getting Kim Kardashian to answer your call. The Chairman of Genting, Crystal's former owner, has resigned. So has the highly-respected Jack Anderson, Crystal's President. All employees of the line have now been terminated with the exception of a very small crew contingent necessary to keep the ships in operational order in the Bahamas. There is no one to answer your calls. Any claims will have to be made with your credit card company as we have outlined or the forthcoming claims form we expect to appear online. Travel industry media will have information about the new online form when it is available.
You will not be able to collect the 10-15% built into every cruise fare for the purpose of travel advisor commission. If you did not negotiate that when you originally made your direct booking you will not be able to add it now or in the future when you file your claim. You will be limited to filing for the amount you actually paid and, based on the Court's ultimate ruling, you may only get a percentage of that. 
It has just been reported that the former Vice President of Sales for Crystal will be assisting the Assignee firm in finding and interpreting consumer and agent compensation claims and refunds. That is a positive sign and a signal that there is a dedicated team working to assure the claimant's interests in this matter.