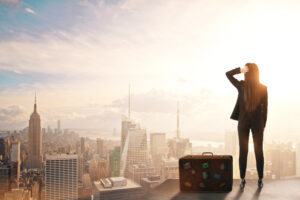 Q – Thanks so much for providing so much useful information. I am the new "PR Director" for Cruisetruth. Given that, let me throw a bit of a complication at you. Our good friends paid a deposit to join us on a Crystal riverboat sailing between Amsterdam and Budapest. We paid with our American Express card and they paid with their Chase Mastercard. Do we both proceed in the same way to make our claims or do we each take a different approach? That information, would I am sure, be really helpful to many in our situation.
A –  3.10.22 –  American Express seems to have one clear policy in this matter while Visa and Mastercard banks appear to set their own in-house rules in terms of how they are dealing with the CVrystal refund issue.
This is what you need to know:
For charges made on American Express for deposits or payments on Crystal Cruises, clients should file a dispute with American Express. This dispute must be done within 18 months of the transaction.

If  you were charged for a cruise that was rolled into a Future Cruise Payment (FCP), and if that initial transaction was made on American Express the charge can be disputed within 18 months of the transaction.

If a cruise was canceled due to COVID-related travel bans, there was an option to take a refund or select to receive a Future Cruise Payment (FCP). The benefit of the FCP was that it likely included a bonus Future Cruise Credit (FCC). These bonus credits have no 'cash' value. Refunds are limited to completed payments.

To dispute charges on other forms of payment (MasterCard, Visa, or Discover), contact the bank issuer.

The escrow claims process has yet to be established by the assignee and its escrow agent. There is no mandated deadline for initiating the claims process or when refunds will be disbursed from escrow to eligible clients. Please reference the Federal Maritime Commission's Guidance for Cruise Passengers HERE for more information.