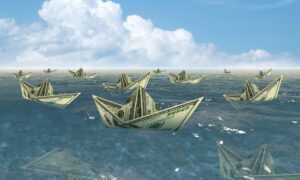 Q – Looking at the Top Ten cruise lines it becomes clear that the highest-rated among them, Regent, Silversea, and Seabourn, are all owned by the three largest cruise conglomerates. And they are each experiencing severe stock fluctuations and serious debt in the "billions" not "millions". So if we go by your rankings and decide to upgrade to one of the Too Ten lines, how can we really protect ourselves if the parent company goes under. Thanks and really enjoy the site – just wish it could be updated daily.
A – Thank you. We will ask our doctor if "no sleep at all" is something he would recommend.
Understand your concerns but not entirely in agreement with your characterizations. Yes, new Covid variants and the reinstatement of lockdowns has played havoc with the markets and the cruise industry has suffered huge losses due to complete shutdowns related to the American cruising market. But,  for the most part, that is behind us now as cruises have returned to portions of Europe.
The specific way to protect yourself is to take out one of the better travel insurance policies that has a provision covering "supplier default". Top-ranked Travelex, for example, offers this protection at no extra cost if the policy is taken out within 15 days of the trip deposit.