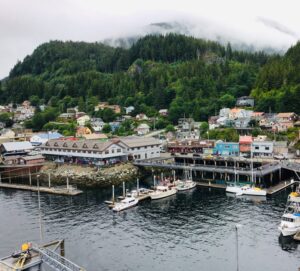 Q –  We've watched all the speculation on the evening news and on our Facebook feeds but we are wondering when Churchill & Turen is assuming that cruising to Alaska will begin again? We are scheduled to sail in early June and we would like someone to go on record with a yes or no regarding the operation of our cruise.
A – Amen to that. The first thing you are going to see is some experimental, shorter ship half-full sailing in the Caribbean so the larger lines can convince the FDSC that they are good to go. Royal Caribbean reports that they have had over 100,000 applicants for these "Test" sailings which should begin next month.
The industry is expecting Caribbean cruising to begin in full force by April Fool's Day but that assumes that the vaccine has been made available to all travelers.
The luxury lines that are ranked in our Top Ten generally do not see the Caribbean as a particularly profitable place to base a ship because there is so much mass-market tourism. They are anxious to get back to Alaska and Europe for the summer which means re-deploying ships in mid-April to sail to both destinations where they will remain for the season into October. At this time, April 25th is the date being discussed but we are thinking that June 1st is a more conservative and more likely start-up scenario.
In our minds, it is highly likely that April sailings will be canceled and the big question of the moment involves departures in May.
So to summarize – industry talking heads are predicting full start-up around the end of April but we are building in an extra month to that projection and hoping, believing, that Alaska and European top tier cruise line sailings will be operating as scheduled by June 1st.